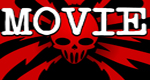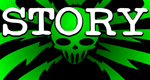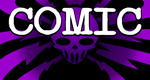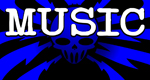 You Support This Site
When You Buy My Books
E.C. McMullen Jr.
PERPETUAL
BULLET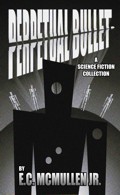 "'Some People' ... may be the standout story in the book."
-

John Grant

, Infinityplus

E.C. McMullen Jr.
WILLOW BLUE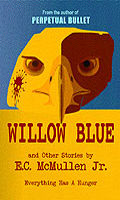 "'Willow Blue' will burrow under your skin and stay there long after you've put the book down."
- Jeffrey Reddick, Creator of
FINAL DESTINATION

IN OTHER BOOKS
E.C. McMullen Jr.'s
short story
CEDO LOOKED LIKE PEOPLE
in the anthology
FEAR THE REAPER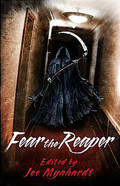 "This Ray Bradbury-esque is one of the most memorable and one of the more original stories I've read in a long time."
- Steve Isaak,
Goodreads

HORROR 201:
The Silver Scream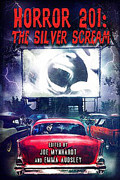 Filmmaker's Guidebook
featuring
RAY BRADBURY,
JOHN CARPENTER,
WES CRAVEN,
TOM HOLLAND,
E.C. McMULLEN Jr.,
GEORGE A. ROMERO,
and many more.



Extensively quoted in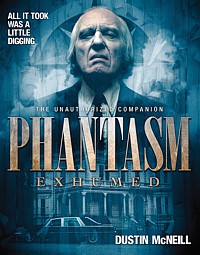 PHANTASM
EXHUMED
The Unauthorized Companion

Robert S. Rhine's
SATAN'S 3-RING
CIRCUS OF HELL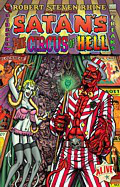 Forward by
GAHAN WILSON &
FEO AMANTE.
Featuring comics by
ALEX PARDEE,
WILLIAM STOUT,
STEVE BISSETTE,
FRANK DIETZ,
JIM SMITH,
FRANK FORTE,
ERIC PIGORS,
MIKE SOSNOWSKI,
OMAHA PEREZ,
DAVID HARTMAN,
STEVEN MANNION,
and more!

And In
CINEMA


E.C. McMullen Jr.


Head Production Designer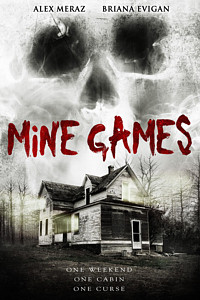 MINE GAMES


(Starring:
JOSEPH CROSS, BRIANA EVIGAN,
ALEX MERAZ)

Dept. head
Special Effects Make-Up
(SFX MUA)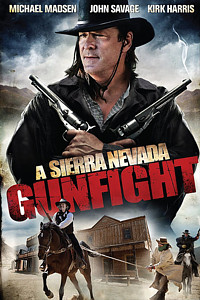 A SIERRA NEVADA
GUNFIGHT
(MICHAEL MADSEN & JOHN SAVAGE).

Production Designer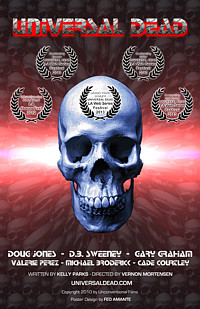 UNIVERSAL DEAD
(DOUG JONES,
D.B. SWEENEY,
GARY GRAHAM)

Art Director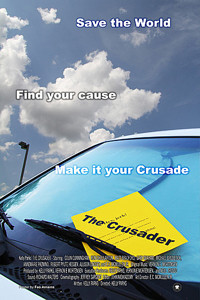 THE CRUSADER
(COLIN CUNNINGHAM,
GARY GRAHAM)
Review by
Kelly Parks

THE HOST

aka

Gwoemul

- 2006
USA Release: March 30, 2007
Chungeorahm Film / Showbox/Mediaplex
Rated: USA: R
I wasn't going to watch this movie. By which I mean I was going to watch it, but later. I put it in the DVD player intending to get past the previews, get the movie queued up and pause it there while I did some other stuff. You can see where this is going, right?
THE HOST was directed by Joon-ho Bong (MEMORIES OF MURDER) and written by Mr. Bong along with Chul-hyun Baek and Won-jun Ha (SPYGIRL). As you may have guessed, this is a Korean film.
The story opens in 2000, in the morgue at an American army base in Korea. An American officer (Scott Wilson: THE EXORCIST III, THE X-FILES [TV], MONSTER) orders a Korean technician to get rid of some old chemicals by dumping them in the sink. The technician protests that the chemicals will end up in the Han river but the American could care less so the technician follows orders (Note: this is supposedly based on a real incident)*.
Jump a couple years ahead, to the river side food cart (a mobile home / convenience store) of the Park family. The father/grandfather Hie-Bong (Hie-bong Byeon: MEMORIES OF MURDER) runs the place. His slow witted son Gung-do (Kang-ho Song: MEMORIES OF MURDER) works as a waiter. His college educated son Nam-il (Hae-il Park: MEMORIES OF MURDER) spends a lot of time drinking while he looks for work and his star athlete daughter Nam-joo (Du-na Bae: THE RING VIRUS) competes in televised archery competitions.
And they all dote on Gung-do's daughter Hyun-seo (Ah-sung Ko).
TRIVIA
*
Nothing "supposed" about it.
In Seoul, South Korea in 2000, an American civilian, Albert McFarland, working for the U.S. military, ordered his staff to dump about 120 liters of embalming fluid down the drains, which emptied into the city's drinking water.
Nobody was hurt as the river water passes through two purification plants before entering people's homes.
None-the-less, the callous affront was taken to heart and many believed, despite all evidence to the contrary, that they had been "poisoned" by contaiminated drinking water.
Part of the problem in South Korea is their ingrained Appeal to Authority culture that takes the most ridiculous statements as fact if they come from assumed authority (like Americans with everything Anthropogenic Global Warming).
Currently considered "fact" in South Korea by the majority of the population (and given ample play in their news coverage) is the idea that if you go to sleep with a fan or air conditioner on in the house, You'll Die. This "Fan Death" is believed along with a "host" of other myths in South Korean culture and influences their daily lives.
Hyun-seo arrives home from middle school to watch Nam-joo on TV. Her father serves food to people lunching by the river when he notices everyone looking at something hanging from the bridge. A large reptilian creature drops into the water and swims for shore. No one reacts with fear yet, just a "How strange!" kind of fascination.
But then the creature comes out of the water and plows through the crowd. It's a freakish monstrosity bigger than an elephant and able to move very fast. Gung-do watches in horror as the creature grabs his daughter Hyun-seo and drags her into the river.
The government cordons off the area and the family grieves in a gymnasium turned refugee center. Snooty, not very helpful government officials tell everyone that the creature is believed to be a carrier of a dangerous virus (the creature is "the host" of the virus) and when they discover the family was exposed to creature fluids during their encounter the government stooges quarantine everyone.
While in quarantine Gung-do gets a short, desperate phone call. His daughter is still alive, somewhere in the sewers. This very dysfunctional family takes action, escaping from quarantine when no one will listen to their claims. They're intent on rescuing Hyun-seo no matter the cost.
And that's all I'll say about that. Before we go any further it's time for a monstrously short
!!!SCIENCE MOMENT!!!:
Could chemicals dumped into a river cause the fish to mutate? Certainly. Would one of these mutations be a giant amphibious monster that likes to swing from bridge girders? Nope. Not a chance. Mutations do not work that way.
Nor was the director really implying that. This movie has a blatant political subtext along the lines of government indifference (specifically, American government indifference) toward the damage done to the environment deserves punishment. And nature will deliver this punishment by rising up and smiting innocent bystanders who never dumped anything anywhere. Or maybe that's just my take on it.
People have accused this movie of being anti-American and it certainly does have that vibe. But it's also very critical of South Korean government officials, who are all portrayed as incompetent and uncaring and fawningly servile to Americans.
At this point if you're thinking, "What the hell do I care what some foreign jerkwad thinks of America? I just want to know if it's a good movie!", I'm right there with you so let's get on with it.
Yeah, it's a good movie. Like I said at the beginning I didn't intend on watching it right away, but it really drew me in. The family is funny and sad and very flawed and the monster is believable and awesome. The monster effects are awesome too, by the way.
It's not perfect. It seems to get lost in the middle for a while, going off on strange tangents, but once things get back to the matter at hand it's very cool. I give THE HOST four shriek girls.





This review copyright 2007 E.C.McMullen Jr.
YOU MIGHT ALSO ENJOY


(Sub-Section: OCEAN VARMINTS)
THE BEAST FROM 20,000 FATHOMS
MOVIE REVIEW
DEEP RISING
MOVIE REVIEW
DEEPSTAR SIX
MOVIE REVIEW