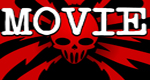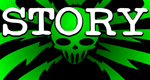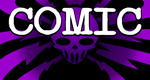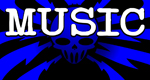 You Support This Site
When You Buy My Books
E.C. McMullen Jr.
PERPETUAL
BULLET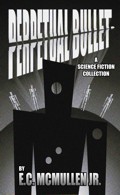 "'Some People' ... may be the standout story in the book."
-

John Grant

, Infinityplus

E.C. McMullen Jr.
WILLOW BLUE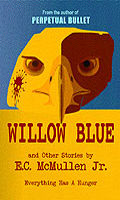 "'Willow Blue' will burrow under your skin and stay there long after you've put the book down."
- Jeffrey Reddick, Creator of
FINAL DESTINATION

IN OTHER BOOKS
E.C. McMullen Jr.'s
short story
CEDO LOOKED LIKE PEOPLE
in the anthology
FEAR THE REAPER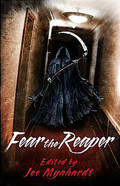 "This Ray Bradbury-esque is one of the most memorable and one of the more original stories I've read in a long time."
- Steve Isaak,
Goodreads

HORROR 201:
The Silver Scream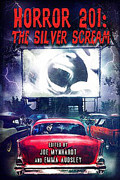 Filmmaker's Guidebook
featuring
RAY BRADBURY,
JOHN CARPENTER,
WES CRAVEN,
TOM HOLLAND,
E.C. McMULLEN Jr.,
GEORGE A. ROMERO,
and many more.



Extensively quoted in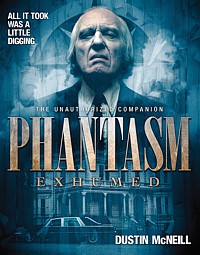 PHANTASM
EXHUMED
The Unauthorized Companion

Robert S. Rhine's
SATAN'S 3-RING
CIRCUS OF HELL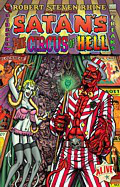 Forward by
GAHAN WILSON &
FEO AMANTE.
Featuring comics by
ALEX PARDEE,
WILLIAM STOUT,
STEVE BISSETTE,
FRANK DIETZ,
JIM SMITH,
FRANK FORTE,
ERIC PIGORS,
MIKE SOSNOWSKI,
OMAHA PEREZ,
DAVID HARTMAN,
STEVEN MANNION,
and more!

And In
CINEMA


E.C. McMullen Jr.


Head Production Designer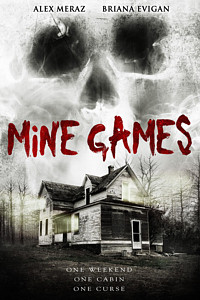 MINE GAMES


(Starring:
JOSEPH CROSS, BRIANA EVIGAN,
ALEX MERAZ)

Dept. head
Special Effects Make-Up
(SFX MUA)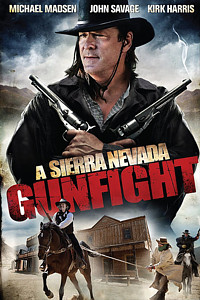 A SIERRA NEVADA
GUNFIGHT
(MICHAEL MADSEN & JOHN SAVAGE).

Production Designer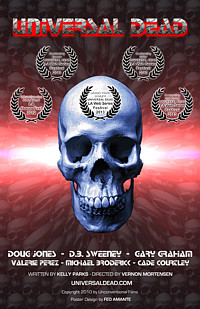 UNIVERSAL DEAD
(DOUG JONES,
D.B. SWEENEY,
GARY GRAHAM)

Art Director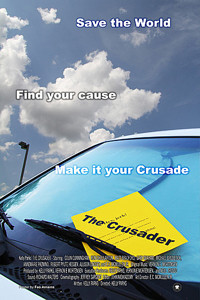 THE CRUSADER
(COLIN CUNNINGHAM,
GARY GRAHAM)
Review by
Kelly Parks

GODZILLA: FINAL WARS

- 2004
USA Release: Nov. 29, 2004
Tojo
Rated: PG




The last few Godzilla movies (like GODZILLA 2000) didn't do so well at the box office. That's why Toho Studios decided that this movie, meant to commemorate the 50th anniversary of Godzilla, will be the last movie for at least a decade. That's a lot to live up to. Big shoes to fill, if you will.
GODZILLA: FINAL WARS was directed by Ryuhei Kitamura (AZUMI, ALIVE, VERSUS) and written by Mr. Kitamura and Isao Kirayama (AZUMI, ALIVE). It opens with Godzilla being attacked by an Earth Defense Force ship (these ships fly, go underwater and are equipped with a huge drill in case they need to go underground) somewhere near the south pole. A well-timed earthquake opens a crevasse and Godzilla is buried and frozen. The people on the ship (who were about to get their asses handed to them) celebrate their dumb luck.
Narration and a quick montage of various giant monsters attacking cities tells us that men's wars and environmental depredations awakened monsters, including Godzilla in 1954. These monsters nearly destroyed civilization and this caused humanity to band together against them and form the Earth Defense Forces. Mutant superhumans began appearing around the same time and the EDF recruited them into a special unit called the M organization.
We cut to Captain Gordon (Ultimate Fighting Champion Don Frye: NO RULES) commanding another EDF ship in a fight against a giant sea serpent. Gordon wins the fight which immediately sets this movie apart from other Japanese monster movies. Usually the monsters are invulnerable to puny humans and only succumb to other monsters. But our tech has finally risen to the point where we win at least some of the time.
Back at EDF headquarters (where Gordon faces court martial for taking excessive risks) mutant soldier Ozaki (Japanese TV star Masahiro Matsuoka) practices his martial arts with a fellow soldier. The action is dangerous and cool because of their extreme strength and speed. Ozaki is assigned as a bodyguard to Miyuki Otanashi (Rei Kikukawa: DOUBLE DECEPTION), a scientist investigating a recently unearthed mummified monster. He feels this assignment is a poor use of a super soldier but orders are orders and Dr. Otanashi turns out to be a beautiful girl so it's not all bad.
The mummified monster is some kind of giant cyborg and has been buried for 12,000 years. Dr. Otanashi wonders about alien technology and discovers that the monster's DNA is similar to that of the human mutants. Before they can investigate that line of thought, Ozaki and Dr. Otanashi have a weird vision where they communicate with the two very tiny twin girls that speak for/worship/channel another giant monster: Mothra. They say the mummified monster is Gigan and that Gigan brought evil to the world and that same evil is in every mutant. But mutants can still choose between good and evil.
And before you have time to wonder about that, monsters begin attacking cities worldwide. Every Japanese monster from every movie makes a cameo and stomps a city someplace (it was good to see Rodan working again – I'd heard he'd fallen on hard times). The EDF is called out in force but certainly millions of people are killed in the destruction. And that's when the aliens show up.
The Xilian ships teleport the monsters to some undisclosed location and the Secretary-General of the U.N. tells us they're here to help us and we shouldn't be suspicious of their amazing good timing (I was worried about the SecGen because in an earlier scene it sure looked like Rodan trashed his jet in mid-flight with him on board). The aliens look Japanese and wear the same weird sunglasses as the aliens from Planet X in MONSTER ZERO, but that could be a coincidence.
But it's no coincidence that I choose this time for a
!!!SCIENCE MOMENT!!!:
Don't be disappointed but I'm not going to go into great detail about why the monsters are impossible and here's why. Imagine an isolated tribe in New Guinea. Imagine their reaction to television. Got it? Okay, now imagine them trying to explain television in their own terms. They can't. Not only don't they know how it works – there is nothing in their worldview that would serve as a starting point for speculation as to how it might work. From their point of view television is plainly impossible. Magic. In that same sense the monsters, creations of some very advanced alien technology, are plainly impossible from our point of view. And yet there they are.
All well and good, you say, but what about Godzilla? Is he still frozen? For how long? I won't tell you that but I will tell you this: Godzilla kicks ass and takes names soon enough. Don't misunderstand though. Godzilla sometimes does things in our interest but he is not a good guy. He's plenty pissed at humanity for the whole waking him up with nuclear weapons thing (what a grouch!) and isn't likely to be over that anytime soon.
But does it suck? IF you are into Godzilla movies THEN no, it doesn't suck. In fact this is my all time favorite Godzilla movie! There's great action, great music, bad translations (at one point one of the aliens says, "This Godzilla guy is one tough dude") and great bad effects. There are great cameos, including Son of Godzilla and the Smog Monster, but the best is a quick one by the Godzilla from GODZILLA [1998], the awful, terrible bad American remake. I won't tell you why but watch for it.
The movie borrows heavily from INDEPENDENCE DAY, Star Wars and THE MATRIX. It's also too long and spends too much time on the mutants and not enough on Godzilla so I can't quite give it a four. Do the math and that means GODZILLA: FINAL WARS gets a three on the shriek girl scale.




This review copyright 2005 E.C.McMullen Jr.