GODZILLA
SEQUELS, PREQUELS, & REMAKES
EVERYTHING WE'VE EVER COVERED ABOUT GODZILLA
15 REVIEWS
1950s - 1960s - 1970s - 1980s - 1990s - 2000s - 2010s - 2020s
1950s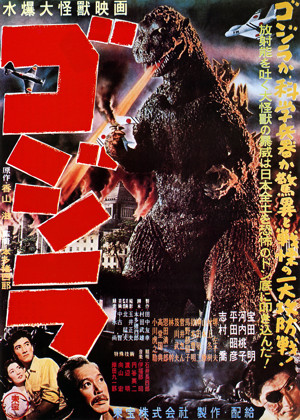 GOJIRA
- 1954
USA Release: May 7, 2004
Toho
Rated: NR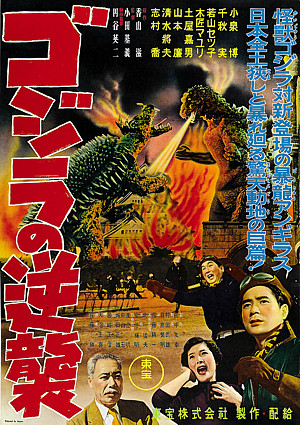 GODZILLA RAIDS AGAIN
- 1955
Japan Release: April 24, 1955
US Release: May 21, 1959 (
Dubbed in English & re-edited as Gigantis
)
Toho
Rated: NR
1960s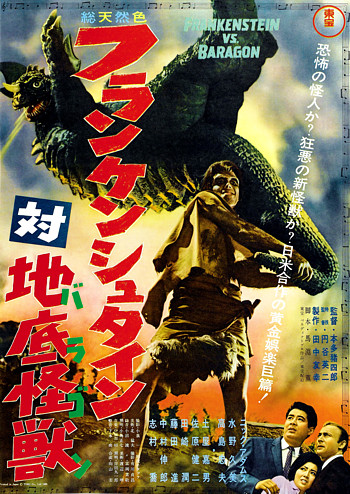 FRANKENSTEIN VS. BARAGON
aka
Frankenstein Conquers the World
- 1965
USA Release: July 8, 1966
Toho Company, Benedict Pictures, Henry G. Saperstein Enterprises Inc., American International
Rated: N/A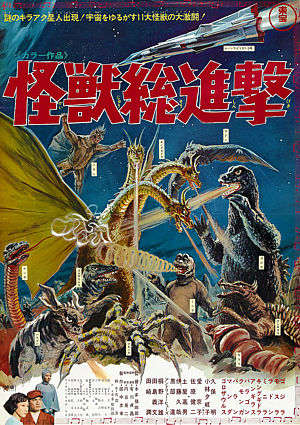 DESTROY ALL MONSTERS aka

Kaijū Sōshingeki

aka

Monster All-Out Attack

- 1968
USA Release: May 23, 1969
Toho
Rated: NR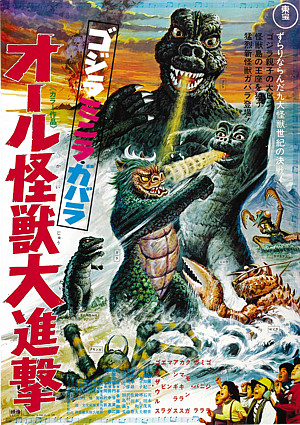 GODZILLA'S REVENGE
aka
ALL MONSTERS ATTACK
aka
Gojira-Minira-Gabara: Oru Kaijû Daishingeki
- 1969
USA Release: Dec. 8, 1971
Toho Limited
Redistributed by Simitar Entertainment
Rated G
1970s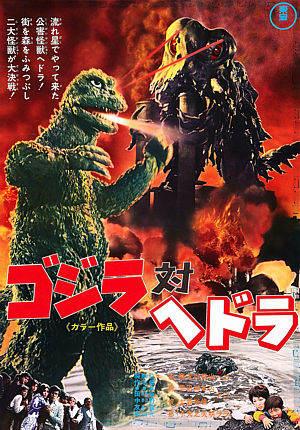 GODZILLA vs. HEDORAH
aka
GODZILLA vs. THE SMOG MONSTER
aka
Gojira tai Hedorâ
- 1971
USA Release: Feb. 1972
Toho
Rated: NR
1980s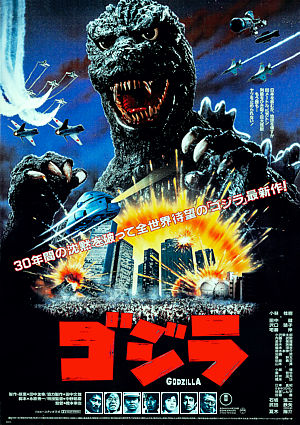 GOJIRA 1984
aka
THE RETURN OF GODZILLA

- 1984
Japan Release: Dec. 15, 1984
USA Release: Sept.13, 2016
Toho
Rated: NR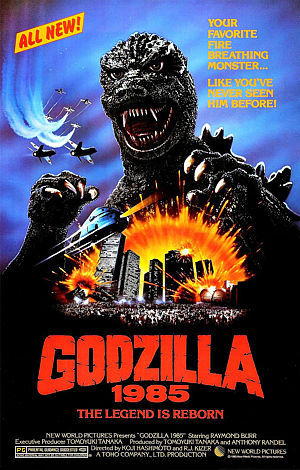 GODZILLA 1985
aka
THE RETURN OF GOJIRA
- 1984
USA Release (

Re-written, Re-Shot, and Re-edited from original movie

): AUG! 23, 1985
New World Pictures
Rated: USA PG
1990s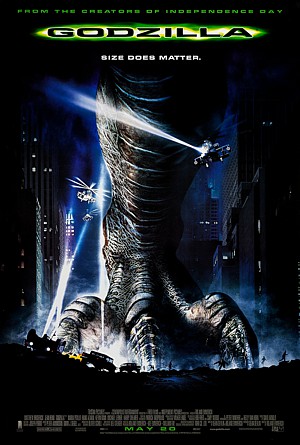 GODZILLA
-1998
USA Release: May 20, 1998
Tri-Star Pictures / Columbia Pictures / Sony Pictures / Toho Company Ltd.
Ratings: Australia, UK, Singapore: PG / Belgium: KT / Finland: K-12 / France: U / Germany, Netherlands, Switzerland:12 / Hong Kong: IIA / / Portugal: M/12 / Sweden: 11 / USA: PG-13
2000s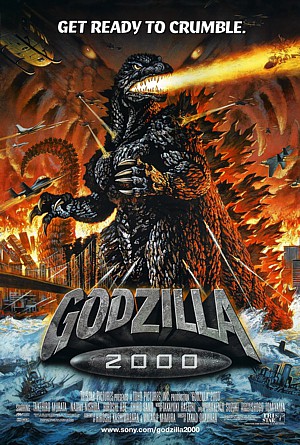 GODZILLA 2000
aka

Gojira

- 1999
USA Release: AUG! 18, 2000
Columbia Tri-Star Pictures / Sony Pictures / Toho Pictures Ltd.
Ratings: USA: PG
2010s
2020s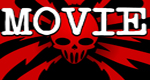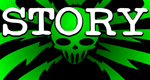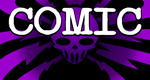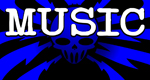 You Support This Site
When You Buy My Books
E.C. McMullen Jr.
PERPETUAL
BULLET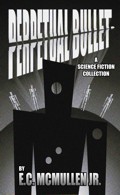 "'Some People' ... may be the standout story in the book."
- John Grant, Infinityplus
E.C. McMullen Jr.
WILLOW BLUE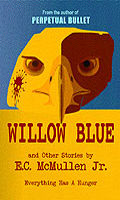 "'Willow Blue' will burrow under your skin and stay there long after you've put the book down."
- Jeffrey Reddick, Creator of
FINAL DESTINATION
In Other Books
E.C. McMullen Jr.'s
short story
CEDO LOOKED LIKE PEOPLE
in the anthology
FEAR THE REAPER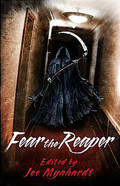 "This Ray Bradbury-esque is one of the most memorable and one of the more original stories I've read in a long time."
- Steve Isaak
HORROR 201:
The Silver Scream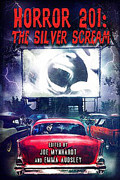 Filmmaker's Guidebook
featuring
RAY BRADBURY,
JOHN CARPENTER,
WES CRAVEN,
TOM HOLLAND,
E.C. McMULLEN Jr.,
GEORGE A. ROMERO,
and many more.
Also
IN CINEMA
E.C. McMullen Jr.
Head Production Designer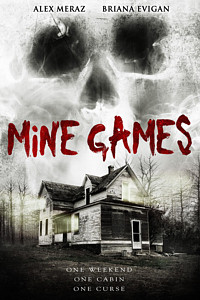 MINE GAMES
(Starring:
JOSEPH CROSS, BRIANA EVIGAN,
ALEX MERAZ)
Production Designer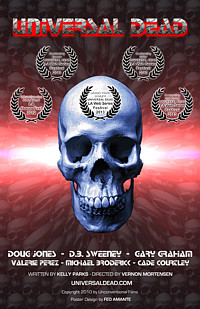 UNIVERSAL DEAD
(DOUG JONES,
D.B. SWEENEY,
GARY GRAHAM)
Art Director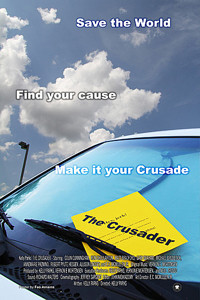 THE CRUSADER
(COLIN CUNNINGHAM,
GARY GRAHAM)