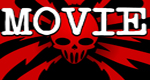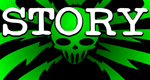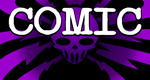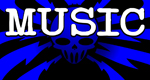 You Support This Site
When You Buy My Books
E.C. McMullen Jr.
PERPETUAL
BULLET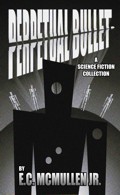 "'Some People' ... may be the standout story in the book."
-

John Grant

, Infinityplus

E.C. McMullen Jr.
WILLOW BLUE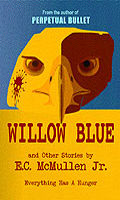 "'Willow Blue' will burrow under your skin and stay there long after you've put the book down."
- Jeffrey Reddick, Creator of
FINAL DESTINATION

IN OTHER BOOKS
E.C. McMullen Jr.'s
short story
CEDO LOOKED LIKE PEOPLE
in the anthology
FEAR THE REAPER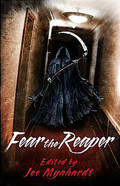 "This Ray Bradbury-esque is one of the most memorable and one of the more original stories I've read in a long time."
- Steve Isaak,
Goodreads

HORROR 201:
The Silver Scream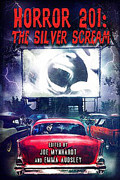 Filmmaker's Guidebook
featuring
RAY BRADBURY,
JOHN CARPENTER,
WES CRAVEN,
TOM HOLLAND,
E.C. McMULLEN Jr.,
GEORGE A. ROMERO,
and many more.



Extensively quoted in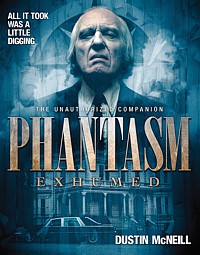 PHANTASM
EXHUMED
The Unauthorized Companion

Robert S. Rhine's
SATAN'S 3-RING
CIRCUS OF HELL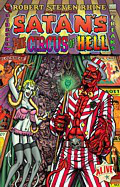 Forward by
GAHAN WILSON &
FEO AMANTE.
Featuring comics by
ALEX PARDEE,
WILLIAM STOUT,
STEVE BISSETTE,
FRANK DIETZ,
JIM SMITH,
FRANK FORTE,
ERIC PIGORS,
MIKE SOSNOWSKI,
OMAHA PEREZ,
DAVID HARTMAN,
STEVEN MANNION,
and more!

And In
CINEMA


E.C. McMullen Jr.


Head Production Designer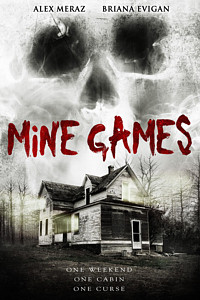 MINE GAMES


(Starring:
JOSEPH CROSS, BRIANA EVIGAN,
ALEX MERAZ)

Production Designer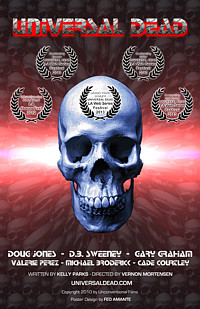 UNIVERSAL DEAD
(DOUG JONES,
D.B. SWEENEY,
GARY GRAHAM)

Art Director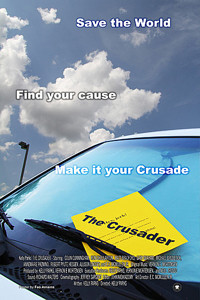 THE CRUSADER
(COLIN CUNNINGHAM,
GARY GRAHAM)
Review by
Mike Oliveri

BEFORE ITS TOO LATE!


TIP JAR




GODZILLA


REVIEW PAGE

GODZILLA 1985

aka

GOJIRA

- 1984
USA Release: AUG! 23, 1985
New World Pictures
Rated: USA PG
Actually a sequel rather than a remake, the events of this film take place thirty years after the first. Doing the math, the film takes place in, appropriately enough, 1985.
Yet the writer (Shuichi Nagahara: WAKUSEI DAISENSO / BATTLE IN OUTER SPACE 2) must be a time traveler from the far future, as the flick features the military duking it out with Godzilla with lasers and a heavily-armored hovercraft called the Super X ("it's got titanium plated armor and platinum wiring!").
Here we are in the year 2000 and lasers are only powerful enough to remove tattoos and perform eye surgery, yet apparently in 1985 we were on the brink of making our own Death Star. And the only hovering fighters we have these days (well, that's publicly known - I'll add that qualification for all you conspiracy nuts out there) are the Harrier jet fighters which have jets that point straight down.
Well this Super X thing, which looks like a flying armadillo, floats and glides nice and silently and without a jet wash, and can even hang there for an indefinite period. For a good fifteen minutes we see this thing in the background, and it does nothing. I guess the writer forgets about it until it's convenient to bring back into the action.
Those are only the first of the laughable bits in this flick.
Another is the depiction of the American and Soviet military forces. The Americans are basically portrayed as rednecks, especially considering Major McDonough's asinine comments (played by Travis Swords, who has no horror credits but has landed such stellar roles as Second Cop, 3rd Cop, and Reporter #9) . For example, the top brass is discussing what weapons to use on Godzilla. A colonel mentions aircraft carriers and armored battallions. McDonough says "Maybe a mega-dose of horse tranquilizers!" He even looks at a sonar image of Godzilla upside down until a colonel comes by and rights it for him. Guy doesn't look like he can be much more than twenty-five, he's dumb as a fucking rock, and he's a major working at the Pentagon. If there is anyone remotely like this character working anywhere near nuclear weapons, we'll be dead by dawn (As a military veteran I can vouch for the fact that there ARE high ranking officers this damn stupid! -Feo).
TRIVIA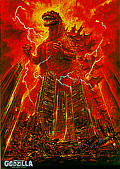 Just in case no one ever told you, the original GODZILLA, GOJIRA, was filmed without the aid or help of Raymond Burr. All of his scenes were shot nearly a year later for the U.S. theatrical release. As such, you never see him with any of the actors in Godzilla. He only looks at them in separate takes and endlessly waxes on about them in unnecessary exposition. Does anyone know where to get an English dubbed copy without Raymond Burr?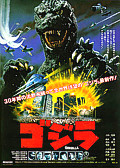 Now on to 1984. What did they do with GODZILLA 1984?
The same thing all over again. Raymond Burr was filmed wholly separate and unneeded (The Pentagon and Soviet scenes were directed by R.J. Kizer) from the actual film (directed by Koji Hashimoto).
Then there's the general. When we first see him he's wearing golf shoes and a sweater, and bitching about being pulled of the golf course. "This better be good!" he gripes. Does he really think the Pentagon would summon him to find somebody's lost contact lens?
And believe it or not, the Soviets are worse. Rather than try and make real uniforms, the set designers took some simple dress shirts and slapped red stars on them. I had to wait until some characters started speaking before I was even able to identify these guys as Soviets. And of course their whole attitude regarding Godzilla is "Nuke him! Nuke him now and nuke him good!"
The plot is almost as bad. It almost exactly mirrors the first flick, as we have Godzilla first taking down a large freighter at sea. Then he attacks a power plant to (no kidding) suck up the radiation from the reactor core.
They even dust off old Steve Martin (Raymond Burr: THE RETURN, M, GODZILLA [1956]), the "only American survivor" (he was the only American, period!) from the first Godzilla attack as an advisor to the Pentagon. But what's he do? Nothing but shit all over their plans by telling them how indestructible Godzilla is, and then preach about how Godzilla is nature's revenge.
And that's what the whole flick boils down to: a preachy environmental message and a kind of plea to end nuclear testing and stockpiling. We even get it delivered via a heavy oak board to the noggin when Raymond Burr makes a closing narrative that includes a line that made me laugh my balls off (and yet, Mike was still able to father a child in 2001 - Feo).
This one gets two negative shriek girls, and the second one's a bonus only because I still get a kick out of seeing a guy in a big rubber suit stomp Tokyo flat.



This review copyright 2000 E.C.McMullen Jr.