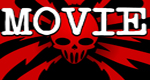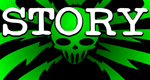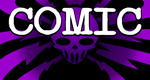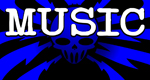 Support This Site

When You Buy My Books
E.C. McMullen Jr.
PERPETUAL
BULLET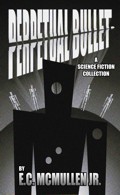 "'Some People' ... may be the standout story in the book."
-

John Grant

, Infinityplus

E.C. McMullen Jr.
WILLOW BLUE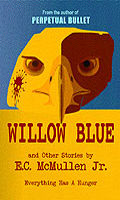 "'Willow Blue' will burrow under your skin and stay there long after you've put the book down."
- Jeffrey Reddick, Creator of
FINAL DESTINATION

IN OTHER BOOKS
E.C. McMullen Jr.'s
short story
CEDO LOOKED LIKE PEOPLE
in the anthology
FEAR THE REAPER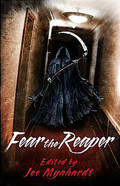 "This Ray Bradbury-esque is one of the most memorable and one of the more original stories I've read in a long time."
- Amazon Review

HORROR 201:
The Silver Scream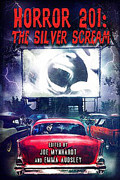 Filmmaker's Guidebook
featuring
RAY BRADBURY,
JOHN CARPENTER,
WES CRAVEN,
TOM HOLLAND,
E.C. McMULLEN Jr.,
GEORGE A. ROMERO,
and many more.



Extensively quoted in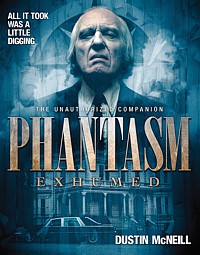 PHANTASM
EXHUMED
The Unauthorized Companion

Robert S. Rhine's
SATAN'S 3-RING
CIRCUS OF HELL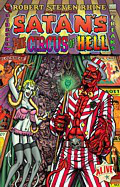 Forward by
GAHAN WILSON &
FEO AMANTE.
Featuring comics by
ALEX PARDEE,
WILLIAM STOUT,
STEVE BISSETTE,
FRANK DIETZ,
JIM SMITH,
FRANK FORTE,
ERIC PIGORS,
MIKE SOSNOWSKI,
OMAHA PEREZ,
DAVID HARTMAN,
STEVEN MANNION,
and more!

Also
IN CINEMA
E.C. McMullen Jr.
Head Production Designer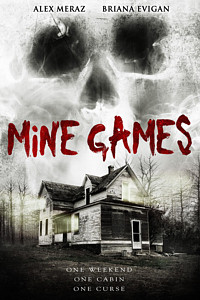 MINE GAMES


(Starring:
JOSEPH CROSS, BRIANA EVIGAN,
ALEX MERAZ)

Dept. head
Special Effects Make-Up
(SFX MUA)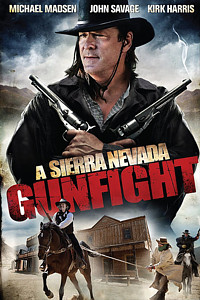 A SIERRA NEVADA
GUNFIGHT
(MICHAEL MADSEN & JOHN SAVAGE).

Production Designer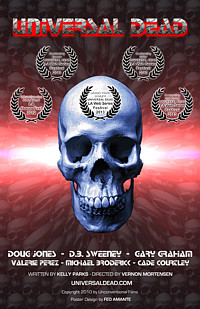 UNIVERSAL DEAD
(DOUG JONES,
D.B. SWEENEY,
GARY GRAHAM)

ART DIRECTOR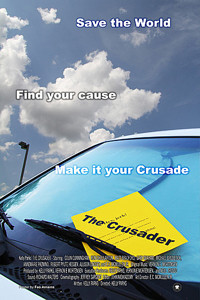 THE CRUSADER
(COLIN CUNNINGHAM,
GARY GRAHAM)
Review by
Ken King

JENNIFER'S BODY

- 2009
USA Release: Sept. 18, 2009
Dune Entertainment, Fox Atomic
Rating: USA: R
"I'm a different person now. A person who uses curse words and kicks orderlies and sees things that aren't there. A very bad, very damaged person…"
- Needy Lesnicky
Though named after the titular character, Jennifer Check (Megan Fox: TRANSFORMERS, TRANSFORMERS: REVENGE OF THE FALLEN, JONAH HEX, TEENAGE MUTANT NINJA TURTLES [2014], TEENAGE MUTANT NINJA TURTLES: OUT OF THE SHADOWS) this is Needy Lesnicky's (Amanda Seyfried: VERONICA MARS [TV], SOLSTICE, CHLOE, RED RIDING HOOD, IN TIME, TWIN PEAKS [TV], FIRST REFORMED, ANON, SCOOB!, YOU SHOULD HAVE LEFT) film.
The vast majority is seen through Needy's perspective be it the voice over narration, or that she is present through over 90 percent of the film's 102 min runtime. Her acting is a joy to behold, so much so, that you don't begrudge following her comings and goings where you might with another actor of the same caliber that ate up screen time in another movie of this sort.
Like my favorite movie, Pulp Fiction (1994), the end is the beginning.
We see Needy locked away in a somewhat minimum-security prison/mental ward and she starts narrating right away. Right out the gate, you begin developing a liking for the character that only builds as the movie moves forward. You don't even mind when she loses it on some of the staff where she is locked away. You know this poor girl has been through some sort of private hell that would cause her to lash out so. Immediately, you want to know what got her from Point A to Point B and all points in between. The movie doesn't waste any time getting right into it and we are treated shortly after the opening incident to exactly why Needy is in the fix she finds herself.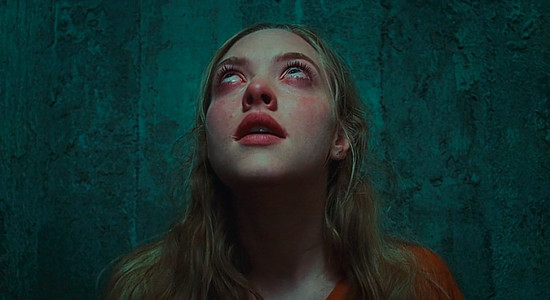 We have a small flashback as to the relationship that Jennifer and Needy share. One would think that popular, cheerleader types, would have little to nothing to do with a shy, bookworm, nerd like Needy. But the two have been friends since adolescence and have somehow managed to hang on to that friendship where in most cases, time and circumstances would cause such to fall by the wayside.

One night, Jennifer, invites Needy to the local watering hole to see a band called Low Shoulder. In a scene right out Brian De Palma's CARRIE (1976), but without the pig blood and telekinesis, an electrical fire causes the bar to go up in flames. Jennifer and Needy manage to escape and are on the verge of hysterics (well, Needy is, but Jennifer acts like she is in a daze) while in the background, the bar is engulfed, people are stumbling out of the inferno and dying in the parking lot. None of this affects the girls in the least.
Then the band they came to see pops up and offer to take the girls, especially Jennifer, to another place to hang out. They are just as unconcerned about the people in the bar as the girls were. Jennifer goes along for the ride, but not really willingly, still out of it, she is loaded in the group's van and off they go, leaving Needy standing in shock about events having happened so fast there is no time to act on anything.
The band has plans for Jennifer and partying out in the woods and having one big orgy isn't on the itinerary. She fibbed earlier at the bar to the band she was a virgin and that was all they had to hear. Their plans call for something a tad more diabolical than a wholesome game of "Truth or Dare." Jennifer finds out all too late she is the guest of honor in the game they DO have in mind. This one scene sets up what comes afterwards during the rest of the film.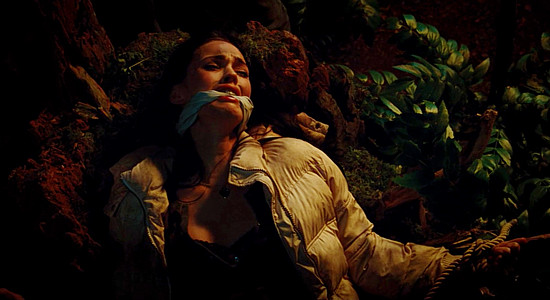 Jennifer appears at Needy's place, bloody, disoriented, and hungry. Needy realizes something is definitely wrong with her best friend, when the other girl does her best Linda Blair and vomits up 30 weight black oil all over the kitchen floor. Eventually, Jennifer dips out and Needy is left cleaning up the mess. It has always been this way between them. Jennifer looks after her own needs first and Needy cleans up the messes. Having this bit of knowledge makes you want to grab Needy by the shoulders and give her a good shaking.
"This isn't the way a friendship works, babe! It's a relationship of give and take, not one party taking all the while and giving nothing in return! Have you lost your damn mind?!"
That's what I wanted to do at various points in the movie.
As if the barfing incident was a big clue that something wasn't exactly right with Jennifer Check, dead bodies in and around Devil's Kettle Falls start stacking up (the town is named after the waterfall that empties into a pool that has a hole in the center that no one knows where it exactly leads to. Maybe Hell itself. Really, the name has no real occult connections except the local legends). All of them are teenage boys. All of them mutilated. All of them partially eaten. We, the viewer knows what's up. We also know some bad juju is about to go down when Jennifer sets her eyes on Needy's boyfriend, Chip Dove (Johnny Simmons, BOOGEYMAN 2, THE SPIRIT, THE STANFORD PRISON EXPERIMENT, TRANSPECOS).
Chip doesn't belong to any of the school cliques or groups. Chip is just Chip. An ordinary guy who is an individual, first and foremost and is in love with Needy. Jennifer knows this and like she always has, tries her best to steal this one thing that is exclusively her "Best Friend's."
It takes Needy a little while, but checking out the school's very small occult section, she discovers what she is dealing with where it comes to her former bestie. Most of all, she knows how to deal with it. The spring dance is coming up and Needy knows this will be ringing the dinner bell for Jennifer, seeing what type of food Miss Check now prefers.
Needy and Jennifer start their showdown in an abandoned gym that has a built-in swimming pool that culminates later in Jennifer's bedroom. The throwdown is what you might expect between two teenage girls, even if one of them is bestowed with demonic powers.
Here, is the moment of truth, O brother's and sisters; on my first viewing of JENNIFER'S BODY, I didn't like it at all. I felt like it was sort of a teenage dark comedy that fell way short of the mark (actually, that is exactly what it is and just gets labeled as Horror. While it has some horrific elements, it falls into the first category I mentioned). I had no intention of ever watching it again and then something made me break it out once more and give it a second chance.
That being said, I now LOVE it!
There were a lot of personal issues going on with me during the first time and I quickly grew annoyed with Megan Fox's only marginally having the IQ of wilted lettuce on a suspect salad bar. I can handle only so much stupidity in a movie no matter who stars in it. Fox surpassed that five minutes in after she appeared on screen. Interestingly enough now, I realize that this is one of her best performances. Despite Fox being a hopeless and arrogant airhead in JENNIFER'S BODY, the woman is very intelligent. In this respect, she reminds me of Jessica Caulfiel's character of Margot, in Legally Blonde (2001). The girl you are seeing is not the girl you would meet in real life. That's a huge sigh of relief. Acting one way that you are the total opposite off can be a little disconcerting at times.
J.K. Simmons as Mr. Wroblewski (EXTREME MEASURES, THE GIFT, Sam Raimi's SPIDER-MAN trilogy, OZ [TV], FIRST SNOW, PORTAL 2 [VG], GENERATOR REX [TV], DARK SKIES [2013], AVENGERS ASSEMBLE [TV], VERONICA MARS [TV], HULK AND THE AGENTS OF S.M.A.S.H., TERMINATOR GENISYS, GRAVITY FALLS [TV], COUNTERPART [TV]), apparently, the only teacher at Devil's Kettle Falls High, who has a meek demeanor and a prosthetic hook for one of his hands, turns a great performance as usual, trying to reassure students that everything is going to be all right in light of the recent fire and murders in and around town.
Props to screenwriter, Diablo Cody (EVIL DEAD [2013]) and Director Karyn Kusama (ÆON FLUX, THE INVITATION, DESTROYER) for opening my eyes at just how good this movie really is. Even a stubborn dude like myself can be shown the error of his ways and turn my initial thoughts around about something in a sharp one-eighty. It doesn't happen often, but it does happen on the occasion.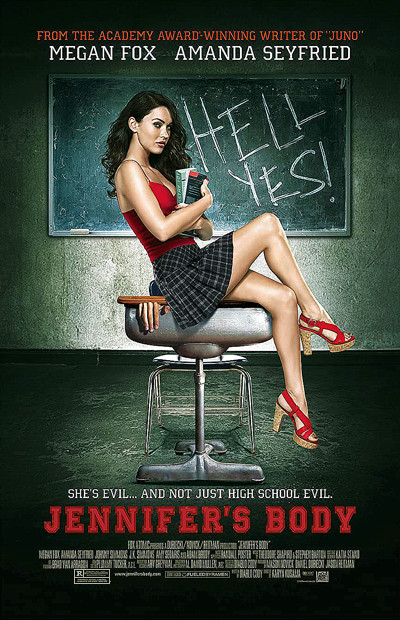 FINAL THOUGHTS

I said at the beginning of this movie, it starts off with the ending. That's not quite true, but it does lead directly into the ending. The conclusion itself was an inspired piece of film making and a satisfying finish to a really, really great movie.
One of my fondest cinematic wishes is that they NEVER make a sequel to JENNIFER'S BODY, and they NEVER remake it, at least not in my lifetime. It wrapped up perfectly and needs to go no further. JENNIFER'S BODY is one of the best films of its kind with fine acting, pinpoint directing and clever writing. It would be a real shame if some less than imaginative soul came along and ruined for no other reason than they could.
Even though I think this is in likelihood Fox's best performance that I have seen, her airhead actions and phrases got to be a little much after a while. It's almost as if she was a cartoon character when she should have been playing it straight.

The cops are also something of a sore point with me. You would have thought they would take the bodies that were found to the county morgue and since they were somewhat devoured, it should have been a cinch to do molds of the teeth marks and track Jennifer through her dental charts (You knew she had to have them. Nobody makes it to that age and not have to go see and orthodontist to have some work done.) and ride up en masse to her house and arrest her shapely tail on the spot.

Though Jennifer was a bit much to take at times, it's Needy who is the real star here and Seyfried's performance was enough for me to give JENNIFER'S BODY four Shriek Girls out of Five, instead of three.
Four Shriek Girls.





This review copyright 2008 E.C.McMullen Jr.