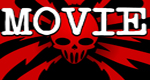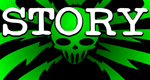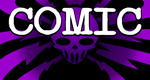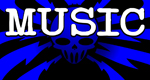 Support This Site

When You Buy My Books
E.C. McMullen Jr.
PERPETUAL
BULLET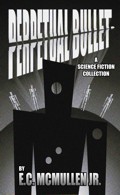 "'Some People' ... may be the standout story in the book."
-

John Grant

, Infinityplus

E.C. McMullen Jr.
WILLOW BLUE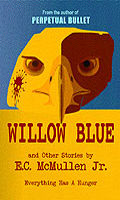 "'Willow Blue' will burrow under your skin and stay there long after you've put the book down."
- Jeffrey Reddick, Creator of
FINAL DESTINATION

IN OTHER BOOKS
E.C. McMullen Jr.'s
short story
CEDO LOOKED LIKE PEOPLE
in the anthology
FEAR THE REAPER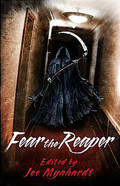 "This Ray Bradbury-esque is one of the most memorable and one of the more original stories I've read in a long time."
- Amazon Review

HORROR 201:
The Silver Scream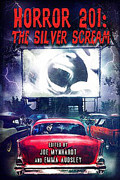 Filmmaker's Guidebook
featuring
RAY BRADBURY,
JOHN CARPENTER,
WES CRAVEN,
TOM HOLLAND,
E.C. McMULLEN Jr.,
GEORGE A. ROMERO,
and many more.



Extensively quoted in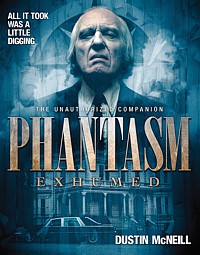 PHANTASM
EXHUMED
The Unauthorized Companion

Robert S. Rhine's
SATAN'S 3-RING
CIRCUS OF HELL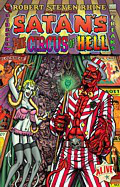 Forward by
GAHAN WILSON &
FEO AMANTE.
Featuring comics by
ALEX PARDEE,
WILLIAM STOUT,
STEVE BISSETTE,
FRANK DIETZ,
JIM SMITH,
FRANK FORTE,
ERIC PIGORS,
MIKE SOSNOWSKI,
OMAHA PEREZ,
DAVID HARTMAN,
STEVEN MANNION,
and more!

Also
IN CINEMA
E.C. McMullen Jr.
Head Production Designer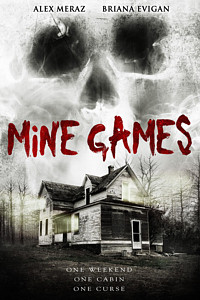 MINE GAMES


(Starring:
JOSEPH CROSS, BRIANA EVIGAN,
ALEX MERAZ)

Dept. head
Special Effects Make-Up
(SFX MUA)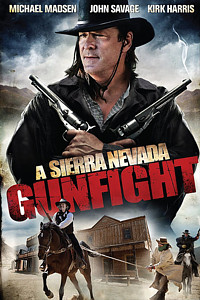 A SIERRA NEVADA
GUNFIGHT
(MICHAEL MADSEN & JOHN SAVAGE).

Production Designer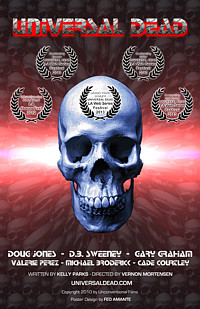 UNIVERSAL DEAD
(DOUG JONES,
D.B. SWEENEY,
GARY GRAHAM)

ART DIRECTOR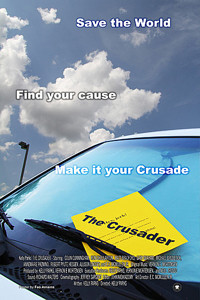 THE CRUSADER
(COLIN CUNNINGHAM,
GARY GRAHAM)
Review by
E.C. McMullen Jr.

THE NIGHTSTALKER

- 1972
USA Release: Jan. 11, 1972
MGM / American Broadcasting Company
Rated: USA: NR
Made for television Horror Movies. Ha! Was there ever a time when American television was scary?
Yes there was.
There were certain episodes of THE TWILIGHT ZONE and certain episodes of THE NIGHT GALLERY. And, of course, the movie I'm covering here, THE NIGHTSTALKER. What all of these share in common is the fact that the scariest television ever written was by Richard Matheson. The episodes of Twilight Zone and Night Gallery as penned by his hand are gold. Throughout the 1960s and 1970s, Richard Matheson was at his most prolific, and his stories for television remain standouts. From THE DUEL (directed by a very young Steven Spielberg) to TRILOGY OF TERROR (with co-writer, William F. Nolan), Richard remains the only Horror writer to keep you on the edge of your seat right through commercial breaks. No one else has yet to carry this torch. In fact, no one has even appeared on the horizon.
THE NIGHTSTALKER starts out with a tape machine. A man's hands fumble with putting a cassette in it, then he presses play. The man is in his underwear as he grabs a beer from the fridge and makes himself comfortable on his decrepit bed in his tiny apartment - or perhaps its a hotel room. As the voice on the recorder tells what will become our tale, we see the man, actor Darren McGavin (FEAR [1946], SOMETHING EVIL, THE NIGHT STRANGLER, THE DEMON AND THE MUMMY, CRACKLE OF DEATH, HANGAR 18, DEAD HEAT, CHILD IN THE NIGHT, BY DAWN'S EARLY LIGHT, HAPPY HELL NIGHT), who we will come to know as Carl Kolchak, has-been reporter working for a Las Vegas newspaper. As we go into the past, we understand that what we will see is a story that is so extraordinary, that it is being suppressed and we may never know the whole truth. All we will know, is what Carl knows.
Carl is dragged back to Las Vegas during his vacation with his girlfriend, Gail Foster (Caroly Lynley) to cover a three day old story. When he finds out that he's been force fed the story nobody wants - and one that is no longer news to boot, he is justifiably upset. But then he looks into the story and his reporter instincts are piqued. It's three days later and the coroner still hasn't released the autopsy results. It was supposedly a simple murder, so what's going on?
Before this question can be answered, another body shows up in Sin City. Another woman and she matches the M.O.: She works late at night at one of the casinos. What's even creepier: She bled to death and was left in the sand of a dried out concrete culvert. Yet there are no footprints. Did the killer throw her 100 feet? It must have been something like that because for a woman who bled to death, there is no blood on the sand.
The Coroner, Dr. Makurji (Larry Linville) finally meets with the press to reveal the cause of death of the first victim. As the coroner dryly explains his findings, Carl quickly adds things up and asks the question nobody wants to ask: Does this killer think he's a vampire?
At that point, the mayor, Sheriff Butcher (Claude Akins), and Kolchak's own boss, editor Tony Vincenzo (Simon Oakland: PSYCHO, THE SATAN BUG, THE NIGHT STRANGLER, THE DEMON AND THE MUMMY, CRACKLE OF DEATH), circle their wagons, annoyed and angry about Carl's every move.
Kolchak only stokes this animosity because of his childish nature. People are dying but all it means to Carl is the delight of a great byline and the chance to smugly sneer right in the faces of the top brass of the police department who are trying to solve the murders. Kolchak also disrupts police investigations, badgers witnesses, and tampers with evidence. But everything goes over the top when several beat cops are killed in an attempt to apprehend the felon/creature. Full of his own shallow vainglory, Kolchak interrupts a top police department meeting for no other reason than to sneer "I was right, now you'd better do things my way!"
From that moment on, Kolchak becomes as big a target to the police department as the murderer.
There are many things about Kolchak that are unsavory. He has a smarmy grade school mentality where crowing "I'm right and your wrong!" is the pinnacle of achievement. The serial killings in Las Vegas mean only one thing to Carl, and that's his ticket to returning to New York (from whence he fell) as a "big time" reporter again.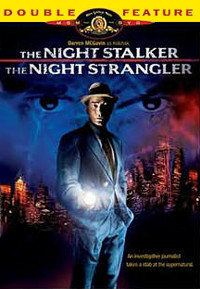 DVD Extras
A filmette with
Producer Dan Curtis (DARK SHADOWS, KOLCHAK) who happily tells of the birth of KOLCHAK, his fond memories of Michael Eisner, and why, in his opinion, Hollywood Horror sucks today.
Told with wit and laughter, it's a fun piece.
In short, Kolchak is an unlikable jerk.
His boss, newspaper editor Vincenzo, would love to take Kolchak off of the story, but the mysterious owner of the paper won't let that happen. Whoever the cypher is, he is fond of Kolchak and wants only Carl to do this story. Between the pressure of the city government and an enigmatic boss, Vincenzo finds himself frustratingly caught in the middle, and women are dying - at first.
As the murders increase, so too does the confidence of the murderer. Could it actually be possible that the killer might be more than human?
Carl Kolchak is hardly an easy character to play as the hero, which only makes Darren McGavin's role even more impressive.
McGavin infused Kolchak with immaturity and childishness, but he also gave Kolchak a child-like naïvety. Kolchak sees the obvious and responds to it directly, where all the grown-ups around him are far more reluctant to believe in vampires and werewolves. Kolchak is, at turns, brave when he thinks he has the upper hand, and an abrupt coward when he realizes he's under threat. He'll get right up in the face of the police commissioner, because he knows that the commish has too much to lose by giving Carl a richly deserved punch in the face, but he'll cower and run before the uncaring might of the Night Stalker.
Through all of this, McGavin's Kolchak has a screwball charm. Carl's ability to brass right through his own terror, force himself to be brave at his most frightened, is both heroic and pathetic. Carl is a flawed everyman a few steps beneath what we'd like to think of ourselves, then ascending to believable heroics when cornered.
There are many things that age this movie: Typewriters, the TV jazz music that plays during the action, and the squeaky shrieky violins when something creepy is about to happen. But what doesn't age is the story itself. THE NIGHTSTALKER could be easily remade today. Richard Matheson's story, combined with sterling direction by John Llewellyn Moxey (HORROR HOTEL, DEATH TRAP, CIRCUS OF FEAR, A TASTE OF FEAR, GHOST STORY [1972 TV], CONSPIRACY OF TERROR, SANCTUARY OF FEAR, KILLJOY [1981 TV], DESIRE THE VAMPIRE [TV], THE CRADLE WILL FALL) produced a legendary film, that spawned an excellent sequel, that spawned a television show, that was so influential, that Chris Carter used it as inspiration for his own creation, THE X-FILES.
Pop this in the machine and turn out the lights. THE NIGHTSTALKER will creep you right out.
5 Shriek Girls




This review copyright 2005 E.C.McMullen Jr.