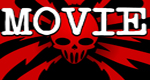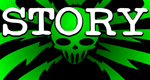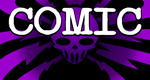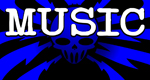 Support This Site

When You Buy My Books
E.C. McMullen Jr.
PERPETUAL
BULLET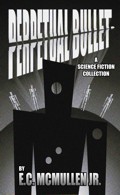 "'Some People' ... may be the standout story in the book."
-

John Grant

, Infinityplus

E.C. McMullen Jr.
WILLOW BLUE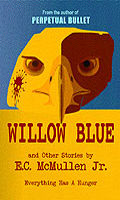 "'Willow Blue' will burrow under your skin and stay there long after you've put the book down."
- Jeffrey Reddick, Creator of
FINAL DESTINATION

IN OTHER BOOKS
E.C. McMullen Jr.'s
short story
CEDO LOOKED LIKE PEOPLE
in the anthology
FEAR THE REAPER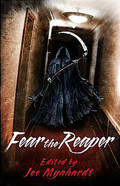 "This Ray Bradbury-esque is one of the most memorable and one of the more original stories I've read in a long time."
- Amazon Review

HORROR 201:
The Silver Scream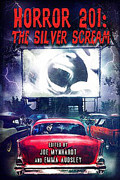 Filmmaker's Guidebook
featuring
RAY BRADBURY,
JOHN CARPENTER,
WES CRAVEN,
TOM HOLLAND,
E.C. McMULLEN Jr.,
GEORGE A. ROMERO,
and many more.



Extensively quoted in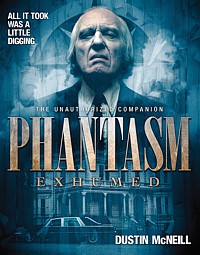 PHANTASM
EXHUMED
The Unauthorized Companion

Robert S. Rhine's
SATAN'S 3-RING
CIRCUS OF HELL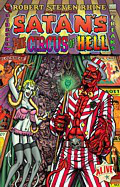 Forward by
GAHAN WILSON &
FEO AMANTE.
Featuring comics by
ALEX PARDEE,
WILLIAM STOUT,
STEVE BISSETTE,
FRANK DIETZ,
JIM SMITH,
FRANK FORTE,
ERIC PIGORS,
MIKE SOSNOWSKI,
OMAHA PEREZ,
DAVID HARTMAN,
STEVEN MANNION,
and more!

Also
IN CINEMA
E.C. McMullen Jr.
Head Production Designer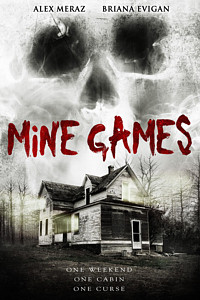 MINE GAMES


(Starring:
JOSEPH CROSS, BRIANA EVIGAN,
ALEX MERAZ)

Dept. head
Special Effects Make-Up
(SFX MUA)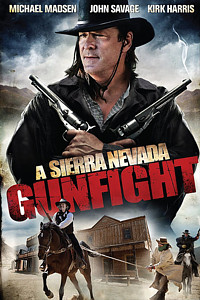 A SIERRA NEVADA
GUNFIGHT
(MICHAEL MADSEN & JOHN SAVAGE).

Production Designer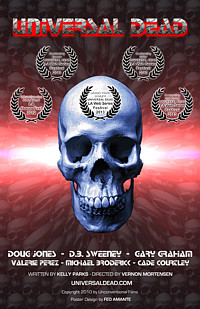 UNIVERSAL DEAD
(DOUG JONES,
D.B. SWEENEY,
GARY GRAHAM)

ART DIRECTOR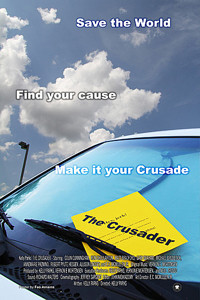 THE CRUSADER
(COLIN CUNNINGHAM,
GARY GRAHAM)
Review by
Kelly Parks

MINORITY REPORT

- 2002
USA Release: June 21, 2002
Cruise-Wagner Productions / Dreamworks / Amblin / 20th Century Fox
Rating: PG-13
"Welcome to…The Future!"
MINORITY REPORT is based on a short story by Philip K. Dick (as were BLADE RUNNER, SCREAMERS, and TOTAL RECALL), was directed by the truly talented Steven Spielberg (JAWS, SAVING PRIVATE RYAN, JURASSIC PARK, RAIDERS OF THE LOST ARK) and stars Tom Cruise (INTERVIEW WITH THE VAMPIRE, VANILLA SKY) as John Anderton, a Washington D.C. detective in the year 2054. Spielberg reportedly consulted many experts in a variety of fields in order to portray a realistic future. We'll see.
John isn't just any detective – he's in charge of the pre-crime division. Mental images from three genetically engineered "precogs" (precognitives) downloaded to police computers allow these lawmen to solve murders before they happen. The act of murder disrupts the space-time continuum in a unique way and the three psychic precogs, who spend all their time floating in a vat of milky fluid, can provide enough detail before the event happens to allow the police to show up and arrest you before you kill anyone.
The movie raises a very cool moral quandary here that will generate many late night discussions. Is it ethical to arrest and prosecute someone for something they haven't done yet?
The squad flies into action as the precogs see a jealous husband (Arye Gross: HOUSE II) walk in on his wife and her lover. A "heat of passion" murder like this is much more difficult to see than a premeditated murder so John and his officers have to react fast to get there in time.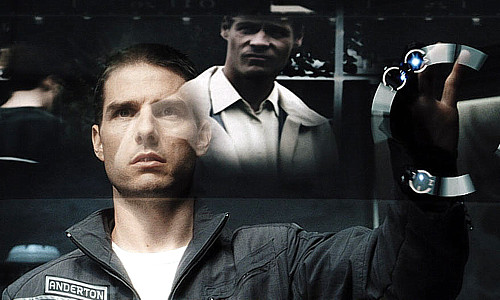 The pre-crime division has been so successful (there hasn't been a murder in D.C. for six years) that Congress is about to vote on a proposal to take the program nationwide. Congressional scrutiny shows up in the form of Ed Witwer (Colin Farrell: DAREDEVIL), a Fed clearly after John's job.
John's boss, Director Burgess (Max von Sydow: THE EXORCIST, FLASH GORDON), seems certain that everything will be fine. He has great faith in John, because he knows John is motivated by the murder of his son, an event that destroyed John's marriage to his ex-wife Lara (Kathryn Morris: SLEEPSTALKER). John is driven and dedicated, but he's more than that. We quickly learn that he has a host of flaws that makes him human and that put his career in jeopardy.
That's piddly compared to his real problem. The next day John goes in to work only to discover the precogs have detected a new murder, and John is the murderer. He sees the images of himself killing a man he doesn't know. What the hell is going on? Wally (Daniel London), the precog caretaker, is the only other witness to this vision. He tells John, "You've always been good to me, boss. I'll wait two minutes before I hit the alarm."
Let me end the suspense by saying that yes, I agree with every critic in the country. This is a great movie, maybe Spielberg's best ever. The effects rock, the performances are top notch and there is a roster of memorable characters: Wally the caretaker is at first loving but then creepy as he cares for Agatha (Samantha Morton), the female precog. Dr. Solomon (Peter Stormare: THE LOST WORLD: JURASSIC PARK, 8MM) is the terrifyingly casual black market surgeon and provider of untraceable eyes. And my favorite is Dr. Iris Hineman (Lois Smith), the genetic engineer who created the precogs in the first place. John learns the hard way that showing up uninvited in the garden of a slightly wacky genetic engineer can be dangerous.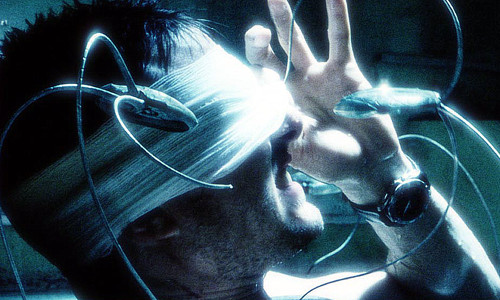 Wow, all this sci-fi has left me hungry for a
!!!SCIENCE MOMENT!!!:
Spielberg's vision of the future feels very real and the technical details are stunning and a little nightmarish. For example, every wall of every building is also a flatscreen monitor, projecting news, announcements and (mostly) ads. These aren't just any ads – they're intelligent ads that recognize you as you walk by and talk directly to you. "Hey, Kelly! You look like you could use a Budweiser."
Gah! Leave me alone!
The glaring science error involves Greideon (Tim Blake Nelson), the prison warden. He's in a wheelchair. Mr. Spielberg's experts clearly didn't include any neurologists, because 50 years from now the only place you'll find a wheelchair is in a museum. We are so close to being able to regrow damaged nerve tissue that it's not even worth talking about.
FeoNote: Moreover, the movie shows that we have the ability to grow nerve tissue so easily that the procedure is practically outpatient, as when a character orders home-based surgery to have both of their entire eyeballs replaced by "donor" eyes.
That stalk connecting eyes to brain is a nerve stalk. So what's the problem with legs?
Finally, before Mr. Spielberg's head grows too large (ha!), I must point out a couple of flaws. First, several plot points depend on John gaining access to restricted areas by using his police clearance. One would think that the moment he became a wanted criminal all those clearances would be revoked.
Second, there's a very disturbing aspect of the precogs that isn't discussed in the movie at all, but that certainly should have been. The three psychics look peaceful, floating in their tank, but we find out that in fact they're constantly tormented by the brutal visions they experience. They only look peaceful because of all the drugs in their systems.
Much worse, we find out that they aren't there voluntarily. The precogs are, in fact, slaves. Whatever good comes from using them is tainted by that basic evil (just like the clones are slaves used and sent to their deaths by the "good guys" in George Lucas' latest Star Wars: The Clone Wars -Feo).
It's a good movie, but glossing over slavery has gotta cost you at least one shriek girl. I give MINORITY REPORT a four.





This review copyright 2002 E.C.McMullen Jr.