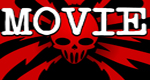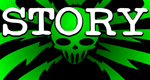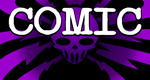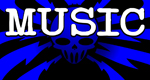 You Support This Site
When You Buy My Books
E.C. McMullen Jr.
PERPETUAL
BULLET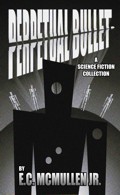 "'Some People' ... may be the standout story in the book."
-

John Grant

, Infinityplus

E.C. McMullen Jr.
WILLOW BLUE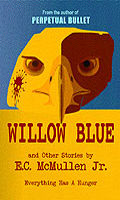 "'Willow Blue' will burrow under your skin and stay there long after you've put the book down."
- Jeffrey Reddick, Creator of
FINAL DESTINATION

IN OTHER BOOKS
E.C. McMullen Jr.'s
short story
CEDO LOOKED LIKE PEOPLE
in the anthology
FEAR THE REAPER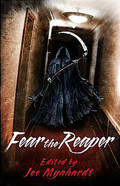 "This Ray Bradbury-esque is one of the most memorable and one of the more original stories I've read in a long time."
- Steve Isaak,
Goodreads

HORROR 201:
The Silver Scream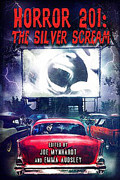 Filmmaker's Guidebook
featuring
RAY BRADBURY,
JOHN CARPENTER,
WES CRAVEN,
TOM HOLLAND,
E.C. McMULLEN Jr.,
GEORGE A. ROMERO,
and many more.



Extensively quoted in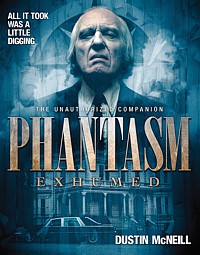 PHANTASM
EXHUMED
The Unauthorized Companion

And In
CINEMA


E.C. McMullen Jr.


Head Production Designer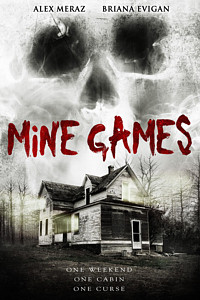 MINE GAMES


(Starring:
JOSEPH CROSS, BRIANA EVIGAN,
ALEX MERAZ)

Production Designer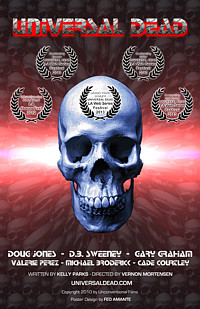 UNIVERSAL DEAD
(DOUG JONES,
D.B. SWEENEY,
GARY GRAHAM)

Art Director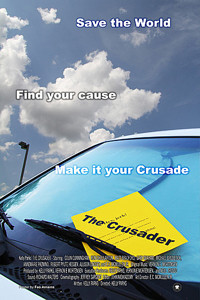 THE CRUSADER
(COLIN CUNNINGHAM,
GARY GRAHAM)
Review by
Mike Bracken

OPERA

aka

Terror At The Opera

- 1987
USA Release: Jan. 1, 1991
Tiger Cinematografica / ADC Films
Rating: Finland: BANNED / USA: Unrated
One common recurring thread in almost all of director Dario Argento's (TENEBRE, DEEP RED, SUSPIRIA) films deals with his characters' occupations. Whether it's writer Peter Neal (TENEBRE), dance student Suzy Bannion (SUSPIRIA), or music student Mark (INFERNO), Argento seems to have a definite predisposition to making his lead characters artists. However, it wasn't until 1987's OPERA that the lead character's occupation became vital to the film's plot.
At its core, OPERA is really something of an homage to Gaston Leroux's PHANTOM OF THE OPERA (which Argento would take a stab at remaking in 1998), but to dismiss it solely as that does the film a grave disservice, because like all Argento fare, he places his own personal directorial stamp on the proceedings. Not content to merely update and recreate an older story, Argento uses OPERA to make some observations about both his fans and his critics - and it adds interesting depth to the film.
OPERA is the story of Betty (Cristina Marsillach: THE TRAP), a young, second-generation opera singer. When the diva Mara Cecova breaks her leg, Betty is called upon to take the lead in an avant garde presentation of Verdi's Macbeth. Her performance is hailed by fans and critics alike, but not without consequence. It seems that her portrayal of Lady MacBeth has captured the attention of a sadistic killer, one who binds her hands, tapes razor sharp needles beneath her eyelids (forcing her to keep her eyes open), and makes her watch as he brutally murders people who are dear to her.
Unlike the prototypical Argento heroine, Betty does very little to protect herself or unravel the mystery, instead relying on those around her (any of whom might be the killer) to protect her from harm. Sure, it's fairly obvious that she represents the segment of Argento's audience who cover their eyes during the gory bits, but ultimately, this makes her hard to identify with and keeps the film from being as good as earlier Argento fare like SUSPIRIA.
The rest of the performances are all quite good. Ian Charleson (GREYSTOKE: THE LEGEND OF TARZAN) plays Marco, the opera's director, and turns in one of the film's better performances. Daria Nicolodi (TENEBRE, INFERNO, DEEP RED) makes the most out of her small role as Betty's agent. Also noteworthy is Urbano Barberini (DEMONS) who plays the creepy Inspector Santini.
The film's score is a big negative. Argento fills the film with the requisite opera music, which is fine. However, OPERA was made when he was in his "heavy metal is cool" phase, and as such, each kill sequence is punctuated by some really terrible metal music. Not only is the music bad, but it also dates the film... making it brutally obvious that this was a movie made in the 1980's.
Argento's direction is inspired as always. There's an over-the-top gleefulness inherent in this film, almost as if the whole thing were an opera in its own right. He establishes the "eye" motif of the film from the first frame - one in which we see the opera house reflected in the lens of a raven's eye. Equally impressive is a scene near the film's climax, where Marco has the ravens released into the theater in hopes that they'll recognize the killer. It's an absurd scene, but with Argento flying the camera around this huge room, giving the audience the impression that they are the ravens, it works.
The film's climax is a bit of a problem, looking like it was tacked on as an afterthought. Especially perplexing is the final scene, which seems as though it would have been more at home in Argento's earlier film, PHENOMENA.
Germano Natali's (THE BEYOND, INFERNO, SUSPIRIA) FX work is as good as we've come to expect. There's a stabbing through the bottom of the jaw and up into the mouth that's particularly good. Also worth catching is the infamous "bullet through the peephole" sequence (which is only rivaled by the bullet cam sequences in Ringo Lam's FULL CONTACT, and a few Sam Raimi films).
All in all, OPERA is a fine film. While it's not quite on the level of Argento masterpieces like DEEP RED, SUSPIRIA, and TENEBRE, it is a solid movie that actually manages to pay homage to Leroux's PHANTOM OF THE OPERA better than Argento's recent remake. Be sure to check this one out.





This review copyright 2000 E.C.McMullen Jr.