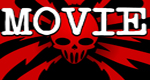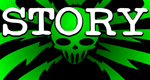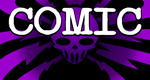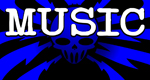 You Support This Site
When You Buy My Books
E.C. McMullen Jr.
PERPETUAL
BULLET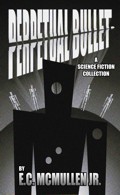 "'Some People' ... may be the standout story in the book."
-

John Grant

, Infinityplus

E.C. McMullen Jr.
WILLOW BLUE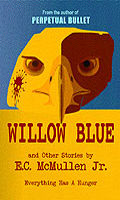 "'Willow Blue' will burrow under your skin and stay there long after you've put the book down."
- Jeffrey Reddick, Creator of
FINAL DESTINATION

IN OTHER BOOKS
E.C. McMullen Jr.'s
short story
CEDO LOOKED LIKE PEOPLE
in the anthology
FEAR THE REAPER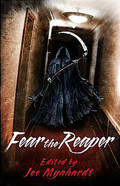 "This Ray Bradbury-esque is one of the most memorable and one of the more original stories I've read in a long time."
- Steve Isaak,
Goodreads

HORROR 201:
The Silver Scream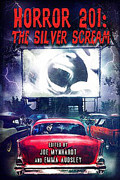 Filmmaker's Guidebook
featuring
RAY BRADBURY,
JOHN CARPENTER,
WES CRAVEN,
TOM HOLLAND,
E.C. McMULLEN Jr.,
GEORGE A. ROMERO,
and many more.



Extensively quoted in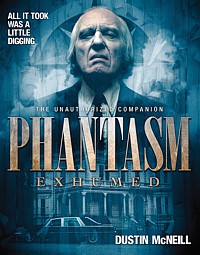 PHANTASM
EXHUMED
The Unauthorized Companion

Robert S. Rhine's
SATAN'S 3-RING
CIRCUS OF HELL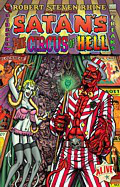 Forward by
GAHAN WILSON &
FEO AMANTE.
Featuring comics by
ALEX PARDEE,
WILLIAM STOUT,
STEVE BISSETTE,
FRANK DIETZ,
JIM SMITH,
FRANK FORTE,
ERIC PIGORS,
MIKE SOSNOWSKI,
OMAHA PEREZ,
DAVID HARTMAN,
STEVEN MANNION,
and more!

And
IN CINEMA


E.C. McMullen Jr.


Head Production Designer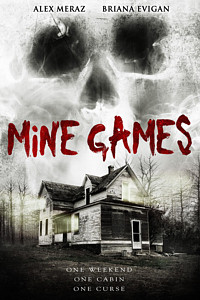 MINE GAMES


(Starring:
JOSEPH CROSS, BRIANA EVIGAN,
ALEX MERAZ)

Dept. head
Special Effects Make-Up
(SFX MUA)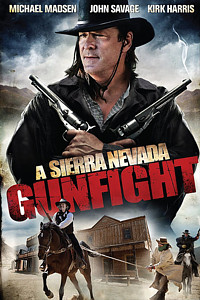 A SIERRA NEVADA
GUNFIGHT
(MICHAEL MADSEN & JOHN SAVAGE).

Production Designer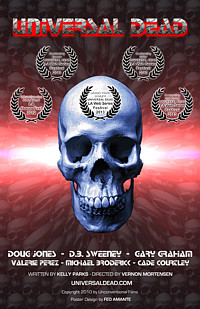 UNIVERSAL DEAD
(DOUG JONES,
D.B. SWEENEY,
GARY GRAHAM)

ART DIRECTOR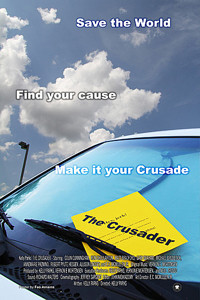 THE CRUSADER
(COLIN CUNNINGHAM,
GARY GRAHAM)
Review by
Paul V. Wargelin

FREDDY VS JASON

- 2003
USA Release: AUG! 15, 2003
Cecchi Gori Group Tiger Cinematografica, Avery Pix, Crystal Lake Entertainment, Sean S. Cunningham Films, WTC Productions, Yannix Technology Corporation, New Line Cinema
Rated: USA: R
Nine years after WES CRAVEN'S NEW NIGHTMARE, the writer/director's brilliant meta-film coda to the A Nightmare On Elm Street series, redefined Freddy Krueger as a malevolent entity much more frightening than the teeny-bopper slashing punster he'd become, the studio executives at New Line Cinema decided to resurrect their razor-gloved cash cow and pit him against another 1980s movie maniac, FRIDAY THE 13th's hockey-masked murderer, Jason Voorhees.
The result is FREDDY VS. JASON, a film that revisits the worst aspects of the A Nightmare On Elm Street sequels two through six: an incoherent plot, cardboard cutout teenagers, ignorant and absentee parents, and of course the cackling, one-liner spewing Freddy.
Freddy (Robert Englund) is in Hell, or Limbo, or Somewhere, pissed off that no one in the town of Springwood remembers him after so many years have passed.* And if no one remembers him, no one has nightmares of him, and without nightmares, he can't torment and kill teenagers while they're asleep.
So while Freddy has lost the power to enter the dreams of living people, he possesses the ability to enter the dream of the dead Jason (Ken Kirzinger: WRONG TURN 2: DEAD END, THE DAY THE EARTH STOOD STILL [2008])** posing as Jason's mother Pamela (Paula Shaw: INSOMNIA). In this guise, Freddy berates Jason, making the monster mama's boy feel so guilty, he returns from Hell and makes his way to Springwood to kill some teenagers on Elm Street. Once teens start dying, the townsfolk will presume Freddy's back. And once people start thinking of Freddy, they'll start fearing him, giving Freddy the power to invade their nightmares and kill them himself which will grant him more power and…
Confused? Me too.
Jason's first stop on his slasher tour is 1428 Elm Street (supposedly Nancy Thompson's house from the original film), where Lori (Monica Keena: THE DEVIL'S ADVOCATE) is spending a parentless evening with her friends Kia (Kelly Rowland) and Gibb (Katharine Isabelle: DISTURBING BEHAVIOR, GINGER SNAPS, INSOMNIA). Then two boys show up with booze to get the party started. Lori isn't interested, but Kia thinks she needs to stop pining for Will (Jason Ritter: SWIMFAN) who left her without a word four years ago—when they were just fourteen—and hook up already.
Gibb has no problem hooking up, but sex is a no-no where Jason is concerned, so the slaughter begins. However, once Jason starts hacking and slashing his way through Springwood's teen population, he leaves fewer and fewer victims for Freddy to rebuild his power.
So Freddy declares war on Jason.
Meanwhile, Will didn't abandon Lori. He's spent the last four years in Westin Hills Psychiatric Hospital with his friend Mark (Brendan Fletcher: ALONE IN THE DARK, Masters of Horror: THE DAMNED THING), committed there by the fine folks of Springwood and drugged with Hypnocil so they are unable to dream about Freddy Krueger—even though Freddy bitched at the beginning of the film how teens weren't having nightmares about him because he wasn't remembered. But clearly the doctors administering the Hypnocil must remember Freddy because they want to prevent teens from dreaming about him. And if the doctors (and the police who are afraid to speak his name) remember him, then Freddy should be able to…
* Presumably this film takes place in 2005, based on the sheriff's line that they've had four years of peace in town. FREDDY'S DEAD: THE FINAL NIGHTMARE took place in 2001 (although it was released in 1991). If it's only been four years, then how could Freddy have been forgotten so quickly (actually, even if it's been twelve years, I doubt people would suddenly forget a horribly burned, razor glove-wielding child murderer)? Or does FREDDY VS. JASON take place in an alternate reality like WES CRAVEN'S NEW NIGHTMARE does?
Or am I just thinking too much about this? +
** Jason, I presume, is in Hell after the events of 1993's JASON GOES TO HELL: THE FINAL FRIDAY, as his appearance in 2002's JASON X takes place in the far, undetermined future.
+ Clearly, I am.
Never mind. Just go with it.
Will and Mark escape from the asylum to find Lori. They hook up with Kia, the geeky Linderman (Chris Marquette: THE INVISIBLE, THE RITE), pothead Freeburg (Kyle Labine: OGRE, doing a Diet Coke imitation of Jason "Jay" Mewes), and the one adult who believes them, Deputy Stubbs (Lochlyn Munro: SCARY MOVIE, DRACULA 2000) to make a battle plan to stop the two monsters: bring Freddy out of the dream realm and into the waking world at Camp Crystal Lake so Jason can kill him. Nobody thought about how to stop Jason if he succeeded. Or what to do if Freddy won. Or how to survive if Freddy and Jason teamed up against them.
Even the suspension of disbelief required for viewing horror films is not enough to get through the plot holes in FREDDY VS. JASON. Screenwriters Damian Shannon and Mark Swift (FRIDAY THE 13th [2009]) made things up as they went. Freddy's powers appear and disappear at random just to advance the plot. Jason can be burned, broken, sliced, diced, and it merely slows him down, but massive doses of tranquilizers will knock him out.
Director Ronny Yu (THE BRIDE WITH WHITE HAIR, BRIDE OF CHUCKY) provides competent, if not spectacular, action sequences. Freddy and Jason's battles are supernatural slugfests that can be found in most contemporary superhero films, complete with slow-motion Matrix-style combat moves, lots of sharp implements, bodies thrown far and wide (including a sequence where Freddy bounces Jason around to the sound of a ricocheting pinball), and buckets of blood and gore.
There are some amusing moments: Kia trash talking Freddy by comparing the size of his tiny finger razors to the implement between his legs, Freeburg's confrontation with a CGI Freddy Hookah Caterpillar, and a shout-out to longtime fans with a cameo by the A Nightmare on Elm Street series producer Robert Shaye as the school principal.
Otherwise, FREDDY VS. JASON delivers exactly what the title promises, and little else.
One shriek girl


This review copyright 2011 E.C.McMullen Jr.