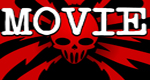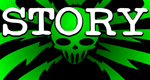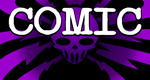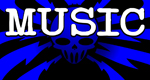 Support This Site

When You Buy My Books
E.C. McMullen Jr.
PERPETUAL
BULLET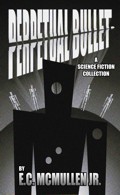 "'Some People' ... may be the standout story in the book."
-

John Grant

, Infinityplus

E.C. McMullen Jr.
WILLOW BLUE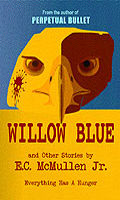 "'Willow Blue' will burrow under your skin and stay there long after you've put the book down."
- Jeffrey Reddick, Creator of
FINAL DESTINATION

IN OTHER BOOKS
E.C. McMullen Jr.'s
short story
CEDO LOOKED LIKE PEOPLE
in the anthology
FEAR THE REAPER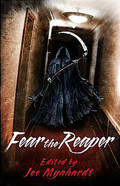 "This Ray Bradbury-esque is one of the most memorable and one of the more original stories I've read in a long time."
- Amazon Review

HORROR 201:
The Silver Scream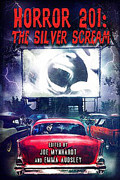 Filmmaker's Guidebook
featuring
RAY BRADBURY,
JOHN CARPENTER,
WES CRAVEN,
TOM HOLLAND,
E.C. McMULLEN Jr.,
GEORGE A. ROMERO,
and many more.



Extensively quoted in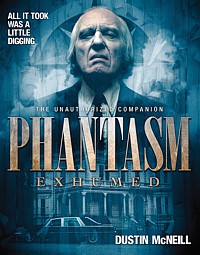 PHANTASM
EXHUMED
The Unauthorized Companion

Also
IN CINEMA
E.C. McMullen Jr.
Head Production Designer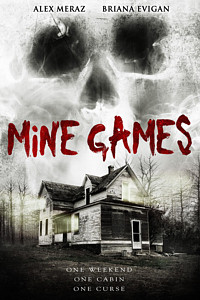 MINE GAMES


(Starring:
JOSEPH CROSS, BRIANA EVIGAN,
ALEX MERAZ)

Dept. head
Special Effects Make-Up
(SFX MUA)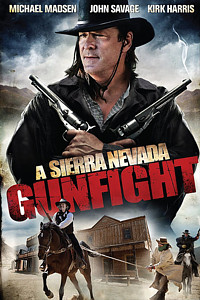 A SIERRA NEVADA
GUNFIGHT
(MICHAEL MADSEN & JOHN SAVAGE).

Production Designer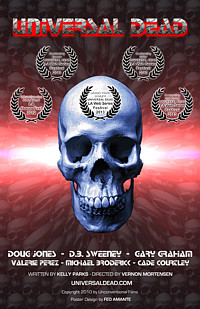 UNIVERSAL DEAD
(DOUG JONES,
D.B. SWEENEY,
GARY GRAHAM)

ART DIRECTOR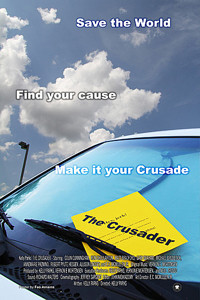 THE CRUSADER
(COLIN CUNNINGHAM,
GARY GRAHAM)
Review by
Paul V. Wargelin

FREDDY'S DEAD: The Final Nightmare

- 1991
USA Release: Sept. 13, 1991
New Line Cinema
Rated: Australia, USA: R / Finland: K-18 / France: -12 / Germany, Norway, UK: 18 / Sweden: 15
Just when you thought Freddy Krueger couldn't reach a new low, this fifth A NIGHTMARE ON ELM STREET sequel completes his downward spiral from horrific child killer through comic book villain to cartoon character. Robert Englund hams it up like never before - the only thing missing from his performance is a Snidley Whiplash mustache to twirl.
Don't let the change in title fool you. Freddy's been dead since day one. Final Nightmare? Right, and the last FRIDAY THE 13th film was THE FINAL CHAPTER.
The title may be different, but it promises something FREDDY'S DEAD: THE FINAL NIGHTMARE doesn't deliver - Freddy's ultimate final destruction in a manner to make the audience believe he's gone for good. We've already seen him burned, his bones buried, holy water splashed on his bones, children's souls tear him apart, and his mother's spirit imprison him in her womb.
Well, if you saw the theatrical release of this film, you did get to watch Freddy perish in 3-D. That's one claim the previous movies can't make.
Otherwise, it's the same old story - set in 2001. The town of Springwood, Ohio is completely childless after mass teen suicides and unsolved child killings. However, one teenager (Shon Greenblatt) has escaped to a neighboring community, only to be picked up by cops and brought to a youth shelter, where he's dubbed John Doe. Suffering from amnesia, the only clue to his identity lies in a newspaper article found in his pocket relating to a missing woman named Krueger. John's also having nightmares about some guy with finger knives trying to kill him and some little girl in pigtails.
Dr. Maggie Burroughs (Lisa Zane) hopes to solve this kid's mystery, because she's having no luck at all with the three abused teens she's supposed to help. Rich boy Spencer (Breckin Meyer: THE CRAFT) resists his father's lifestyle to instead indulge in smoking pot and building pipe bombs. Tracy (Lezlie Deane: 976-EVIL), a victim of molestation from her father, is a kung fu, tough cookie determined not to let anyone hurt her again. And Carlos (Ricky Dean Logan: BUFFY THE VAMPIRE SLAYER) had his hearing damaged from his abusive mother.
Only Doc (Yaphet Kotto: ALIEN; Robert Heinlein's THE PUPPET MASTERS) is having any success in reaching these kids through his radical dream therapy. He also suggests that John's nightmares are connected to Maggie's recurring dreams.
Following up on the article, Maggie takes John to Springwood. In a pathetic escape attempt, Spencer, Tracy, and Carlos are found hiding in the van. In town our heroes encounter the childless parents, suffering from dementia and talking to imaginary children (Cameos by Roseanne and Tom Arnold in this scene dates the film more than Freddy Krueger does).
Trusting Spencer and company to drive themselves back to the shelter (this is a professional child psychologist?), Maggie and John continue to search for answers to his identity. Instead they discover that Freddy (who hasn't even been mentioned among the protagonists until now) had a child who was taken away from him. John believes it's him, but even the most clueless viewer can figure out who Freddy's child really is.
Unable to leave town, the other teens take refuge in Nancy Thompson's old house, where Freddy plays his familiar games as each falls asleep. Here occurs a great contrast. The film's only effective scene has Carlos rendered completely deaf and mercilessly tortured by Freddy. This is followed by a moment that raises Freddy's skateboard scene in A NIGHTMARE ON ELM STREET 5: THE DREAM CHILD to artistry. In a psychadelic swirl of Peter Max-ish color (with Iron Butterfly's "In-A-Gadda-Da-Vida" playing in the background), Spencer is sucked into a Nintendo-type land, where his movements are relegated to stiff jointed Mario-bouncing. Freddy lounges in a armchair with a control pad (then control gauntlet), attacking Spencer in the video game.
The survivors return to the shelter, and to Doc's plan of defeating Freddy. Maggie will enter the dream realm, but to maneuver her way around, she must don special 3-D glasses (the cue for the audience to do the same). Once she finds Freddy, she must hold onto him long enough for the others to wake her up. With Krueger in the real world, he can be killed (didn't Nancy do this in the original film?).
This story from director Rachel Talalay (several production roles on the first four NIGHTMARES; also directed TANK GIRL, GHOST IN THE MACHINE), and screenwriter Michael De Luca (who went on to write the phenomenal IN THE MOUTH OF MADNESS) just retread old material. Even an origin flashback featuring Freddy married with a child is lifeless and anti-climatic (but not as comical as the sequence with Alice Cooper playing Freddy's abusive, adoptive father). There's also Wizard Of Oz references and a cameo by original film veteran Johnny Depp thrown in for good measure.
The "Freddy Vision" 3-D sequence shows a lot of sharp implements thrust toward the viewer, and a really silly group of flying demon heads - obviously attached to wires - that are about as threatening as some of the more menacing Muppets.
This one gets one negative shriek girl.


This review copyright 2000 E.C.McMullen Jr.