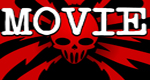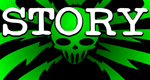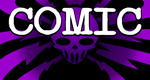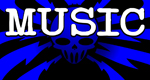 Support This Site

When You Buy My Books
E.C. McMullen Jr.
PERPETUAL
BULLET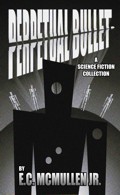 "'Some People' ... may be the standout story in the book."
-

John Grant

, Infinityplus

E.C. McMullen Jr.
WILLOW BLUE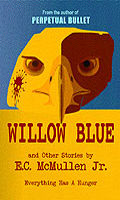 "'Willow Blue' will burrow under your skin and stay there long after you've put the book down."
- Jeffrey Reddick, Creator of
FINAL DESTINATION

IN OTHER BOOKS
E.C. McMullen Jr.'s
short story
CEDO LOOKED LIKE PEOPLE
in the anthology
FEAR THE REAPER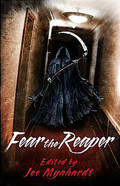 "This Ray Bradbury-esque is one of the most memorable and one of the more original stories I've read in a long time."
- Amazon Review

HORROR 201:
The Silver Scream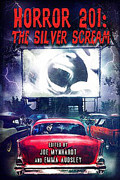 Filmmaker's Guidebook
featuring
RAY BRADBURY,
JOHN CARPENTER,
WES CRAVEN,
TOM HOLLAND,
E.C. McMULLEN Jr.,
GEORGE A. ROMERO,
and many more.

Also
IN CINEMA
E.C. McMullen Jr.
Head Production Designer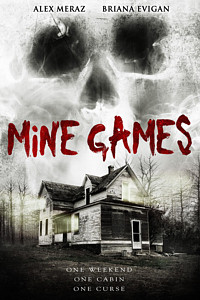 MINE GAMES


(Starring:
JOSEPH CROSS, BRIANA EVIGAN,
ALEX MERAZ)
Review by
E.C.McMullen Jr.

COULD YOU?


TIP JAR



SPLINTER
MOVIE REVIEW

SPLINTER

- 2008
!!!THE SCIENCE MOMENT!!!
BEWARE!
THE SCIENCE MOMENT HAS

SPOILERS

!
SPLINTER
SCIENCE MOMENT SPOILERS
EUREKA!

One of the characters discovers that the spiky varmint is blind but attracted to heat, and so decides to lower his body temperature (using bags of ice) to around 91 degrees to attempt escape. The temperature at which you die from the cold does not occur outside the body (it can be below zero) but your body's core temperature, which should hover at an average of 98.6. When your body's core temperature drops below 98.6, hypothermia sets in, affecting three stages of consciousness (if you're asleep you'll just sleep your way to death).

Stage 1 Hypothermia
occurs when the body's core temperature is down by only three degrees. At 95.6 you shiver uncontrollably, your muscle and cerebral functions are impaired, your arteries near the skin surface shrink causing your flesh and lips to change color, and higher brain functions shut down.
Stage 2 Hypothermia
At 91.6, you stumble, become confused and amnesia-tic. In SPLINTER, the character says that if his core body temperature gets to 89 degrees Fahrenheit, he could die, and that's true though not likely. Arteries in the skin constrict further to keep the warm blood flow around the internal organs (your skin is also an organ - an external one). This is where frostbite can set in as your skin and extremities (toes, fingers, nose, ears) are starved of oxygen bearing blood, and so heat. These extremities will go numb and you won't feel pain in them. Your body shivers uncontrollably in an effort to burn calories and increase warmth.
Bodily death will occur at -
Stage 3 Hypothermia
86.0. As death approaches you will try to dig or burrow into something, anything: Garbage, leaves, a snowpack, a crevice, solid rock - it's called Terminal Burrowing, and you won't be able to help it or stop yourself. Your heart will beat faster as your blood pressure drops. You also won't be able to call out for help or hear others calling your name. Should the internal cold persist, your body will completely shut down as your brain will be the last thing to die. Your brain controls and uses the most of your body's resources.
The character's behavior is in keeping with how a human being would act under those conditions and so makes perfect sense.
Kudos to the writers for using real science to bring the Scary!

This article copyright 2008 E.C.McMullen Jr.