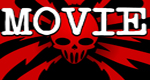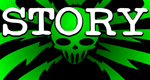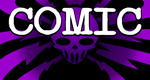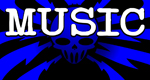 You Support This Site
When You Buy My Books
E.C. McMullen Jr.
PERPETUAL
BULLET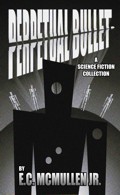 "'Some People' ... may be the standout story in the book."
-

John Grant

, Infinityplus

E.C. McMullen Jr.
WILLOW BLUE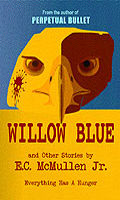 "'Willow Blue' will burrow under your skin and stay there long after you've put the book down."
- Jeffrey Reddick, Creator of
FINAL DESTINATION

IN OTHER BOOKS
E.C. McMullen Jr.'s
short story
CEDO LOOKED LIKE PEOPLE
in the anthology
FEAR THE REAPER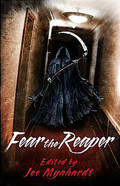 "This Ray Bradbury-esque is one of the most memorable and one of the more original stories I've read in a long time."
- Steve Isaak,
Goodreads

HORROR 201:
The Silver Scream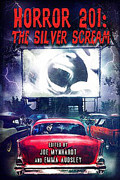 Filmmaker's Guidebook
featuring
RAY BRADBURY,
JOHN CARPENTER,
WES CRAVEN,
TOM HOLLAND,
E.C. McMULLEN Jr.,
GEORGE A. ROMERO,
and many more.



Extensively quoted in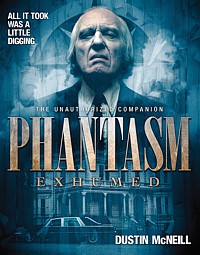 PHANTASM
EXHUMED
The Unauthorized Companion

Robert S. Rhine's
SATAN'S 3-RING
CIRCUS OF HELL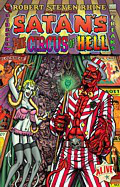 Forward by
GAHAN WILSON &
FEO AMANTE.
Featuring comics by
ALEX PARDEE,
WILLIAM STOUT,
STEVE BISSETTE,
FRANK DIETZ,
JIM SMITH,
FRANK FORTE,
ERIC PIGORS,
MIKE SOSNOWSKI,
OMAHA PEREZ,
DAVID HARTMAN,
STEVEN MANNION,
and more!

And In
CINEMA


E.C. McMullen Jr.


Head Production Designer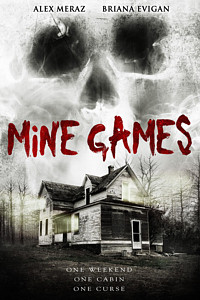 MINE GAMES


(Starring:
JOSEPH CROSS, BRIANA EVIGAN,
ALEX MERAZ)

Dept. head
Special Effects Make-Up
(SFX MUA)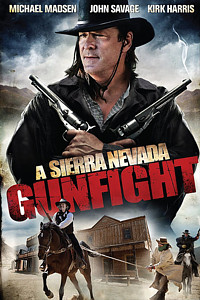 A SIERRA NEVADA
GUNFIGHT
(MICHAEL MADSEN & JOHN SAVAGE).

Production Designer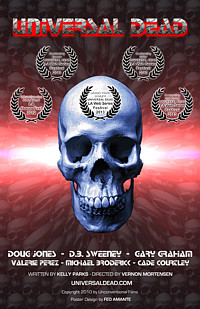 UNIVERSAL DEAD
(DOUG JONES,
D.B. SWEENEY,
GARY GRAHAM)

Art Director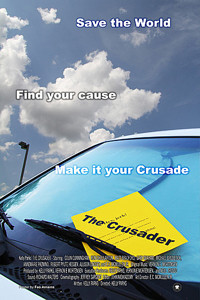 THE CRUSADER
(COLIN CUNNINGHAM,
GARY GRAHAM)
Review by
E.C. McMullen Jr.

WOULD YOU?


TIP JAR



SPLINTER
!!!THE SCIENCE MOMENT!!!

SPLINTER

- 2008
USA Release: Oct. 31, 2008
Magnet
Rating: USA: R
It's a simple premise.
A guy (Charles Baker) working at a rural gas station finds himself with nothing to do and no one to serve. It's going to be one of those lazy days. So he pulls up a lawn chair and decides to salute the day with a snack and a drink.
Then some pesky varmint comes up and wants a hand out. And maybe a leg up.
Still in simple premise land, a 20 something guy named Seth (Paulo Costanzo) and gal named Polly (Jill Wagner: BLADE: THE SERIES) drive their 4WD SUV into the woods to go camping on their anniversary. The guy looks like quite the nerdish dweeb and sounds like a whiney one too. But some gals are attracted to the brainy types - at least for a little while - and she takes charge.
Elsewhere, a husky but nervous guy named Dennis (Shea Whigham: FIRST SNOW, THE KILLING ROOM) is riding along with his gal Lacey (Rachel Kerbs). Lacey looks like she's having some kind of trouble, and Dennis sounds solicitous as he tries to calm her down. He has some edgy ticks though that are none too comforting, and then their truck breaks down.
TRIVIA
Good movie, awful Blu-Ray cover. The movie poster blows it away. Don't ask me why they didn't use it. I guess that, for a monster movie, they were going for quixotic subtlety.
*
Then again, those movies were updates taking us back to their old school, which was 1950s Monster movies.
SPLINTER AWARDS in 2008
NIGHT OF HORROR
(3 AWARDS)
BEST FILM
BEST FX
BEST ACTOR
(SHEA WHIGHAM)
SCREAMFEST
(6 AWARDS)
BEST PICTURE
(PRODUCERS: TED KROEBER, KAI BERRY)
BEST DIRECTOR
(TOBY WILKINS)
BEST EDITING
(DAVID MICHAEL MAURER)
BEST MAKE-UP
(OZZY ALVEREZ)
BEST SFX
BEST MUSICAL SCORE
(ELIA CMIRAL)
And that's pretty much the whole cast. If none of those names are familiar to you, that's because casting directors Lauren Bass (BOOGEYMAN 2, 30 DAYS OF NIGHT: BLOOD TRAILS [TV], TRAILER PARK OF TERROR) and Chris Freihofer (THE GRAY MAN) followed the number one rule of Horror Thriller movie making (and science fiction movie making for that matter): Genre fans are not impressed with big stars. Genre fans could give a rat's ass about big stars. And the presence of big stars will usually ruin your Horror Thriller movie.
Dennis and Lacey go off in search of a ride, with Dennis packing a gun.
Seth, due to his lack of experience, accidentally breaks one of the curved tent poles (those curved ones can be a pain if you're new to them). Without a tent, sleeping under the stars will take on a whole new meaning. Thinking fast, Seth kisses Polly into accepting a nice, warm, comfortable hotel room for their anniversary. They arrived with Polly happy and Seth unhappy. They leave with these feelings reversed.
As they drive along they come across Lacey by herself on the road. She's sobbing and Polly stops to pick her up. Seth thinks this is a Very bad idea and when Dennis pops upwaving his gun around, he ain't kidding. Dennis is an escaped convict, a foul mouth, and he isn't afraid to kill anyone who comes between him and whatever he wants at the moment he wants it.
So now we have one hell of a tension filled story. At this stage, it's only a matter of time before Dennis does something to both Seth and Polly. Things could hardly get worse, right? Then Polly, too afraid to think straight, runs over an animal in the road. It's night and they have to change the tire. While Dennis helps Polly change it (Seth doesn't know how) Lacey keeps a gun on Seth. Then something kind of fractures within Lacey and she forces Seth to walk with her back to wherever the animal is. The crushed creature is not merely roadpaste, but a nightmare, and Lacey gets it into her head that she knows the animal.
Dennis meanwhile, discovers painful black splinters sticking out of the flat tire.
Back inside the SUV, everything is going to hell as Lacey is freaking out, Dennis can't figure out why Lacey is going nuts, thinks Seth has something to do with it, threatens Seth's life, which freaks out Polly. In this angry wasp nest, the SUV limps toward the lone gas station where we started and if things weren't bad enough before, that's just too damn bad because they are going to get one hell of a lot worse.
This is the second movie I've seen in as many days where the director is taking the Horror Thriller back to 1980s old school. Clearly inspired by movies like John Carpenter's THE THING and movies like TREMORS*, SPLINTER keeps you on the edge of your seat with a simple yet startling dynamic: a desperate man with a gun. And as is often the case with Horror Thriller movies like this, no matter how bad you may think you are with your gun, there is always something much worse.
And since this is Science Fiction Horror Thriller, I have to pause for a
!!!SCIENCE MOMENT!!!
There is a plot device in the movie where one of the characters has to...
Continued at THE SCIENCE MOMENT/Splinter. Beware though, there will be Spoilers!
It's rare that a Horror movie maintains such a high level of jump in your seat thrills, and co-writer and director Toby Wilkins really keeps the thrills and suspense right up to the edge of your seat level.
Actually, there are two kinds of people in the world. Those who watch such movies and keep moving closer to the screen - like me - until I'm on the edge of my seat. And there are the other people, like my wife, who keep shrinking back from the screen until she is pressed into her chair as far as humanly possible. SPLINTER had that effect on both of us.
Co-writer/Producer Kai Barry, and co-writer Ian Shorr kept a clean, tight, evenly paced script and SPLINTER, in its simple yet powerfully effective way, fires on all cylinders.
And the creature effects? Wow! Chris Wolters (ALIEN VS PREDATOR, SPECIES III, Steven Spielberg's WAR OF THE WORLDS, SLITHER, PIRATES OF THE CARIBBEAN: DEAD MAN'S CHEST) of Quantum Creation Effects designed and built his creations to withstand extreme close-up macro lensing of his monster in action, and even when that tight scrutiny is splashed across a 25 foot wide screen, the nasty varmint only becomes more believable!
The hardcore Monster Movie is back! SPLINTER is damned sharp and gets all 5 Shriek Girls. I'm looking forward to what these folks do next!






This review copyright 2008 E.C.McMullen Jr.