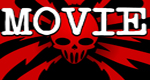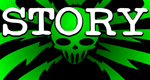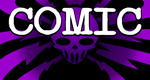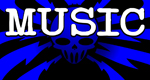 You Support This Site
When You Buy My Books
E.C. McMullen Jr.
PERPETUAL
BULLET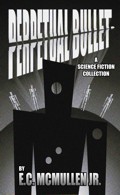 "'Some People' ... may be the standout story in the book."
-

John Grant

, Infinityplus

E.C. McMullen Jr.
WILLOW BLUE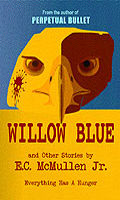 "'Willow Blue' will burrow under your skin and stay there long after you've put the book down."
- Jeffrey Reddick, Creator of
FINAL DESTINATION

IN OTHER BOOKS
E.C. McMullen Jr.'s
short story
CEDO LOOKED LIKE PEOPLE
in the anthology
FEAR THE REAPER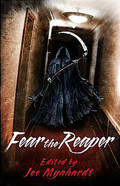 "This Ray Bradbury-esque is one of the most memorable and one of the more original stories I've read in a long time."
- Steve Isaak,
Goodreads

HORROR 201:
The Silver Scream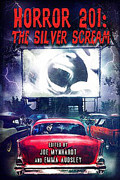 Filmmaker's Guidebook
featuring
RAY BRADBURY,
JOHN CARPENTER,
WES CRAVEN,
TOM HOLLAND,
E.C. McMULLEN Jr.,
GEORGE A. ROMERO,
and many more.



Extensively quoted in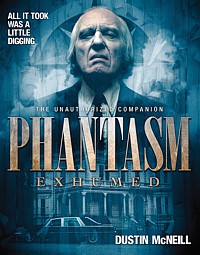 PHANTASM
EXHUMED
The Unauthorized Companion

Robert S. Rhine's
SATAN'S 3-RING
CIRCUS OF HELL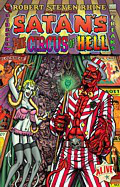 Forward by
GAHAN WILSON &
FEO AMANTE.
Featuring comics by
ALEX PARDEE,
WILLIAM STOUT,
STEVE BISSETTE,
FRANK DIETZ,
JIM SMITH,
FRANK FORTE,
ERIC PIGORS,
MIKE SOSNOWSKI,
OMAHA PEREZ,
DAVID HARTMAN,
STEVEN MANNION,
and more!

And In
CINEMA


E.C. McMullen Jr.


Head Production Designer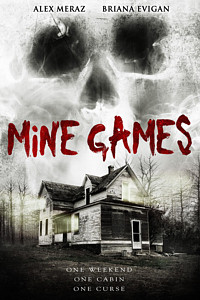 MINE GAMES


(Starring:
JOSEPH CROSS, BRIANA EVIGAN,
ALEX MERAZ)

Dept. head
Special Effects Make-Up
(SFX MUA)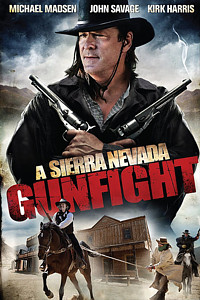 A SIERRA NEVADA
GUNFIGHT
(MICHAEL MADSEN & JOHN SAVAGE).

Production Designer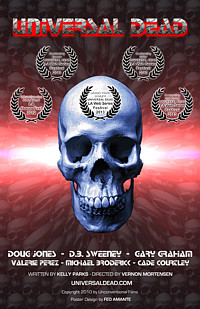 UNIVERSAL DEAD
(DOUG JONES,
D.B. SWEENEY,
GARY GRAHAM)

Art Director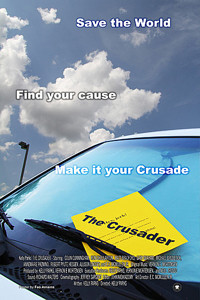 THE CRUSADER
(COLIN CUNNINGHAM,
GARY GRAHAM)
Review by
Kelly Parks

TREMORS 3: BACK TO PERFECTION

- 2001
USA Release: Oct. 2, 2001
Universal Pictures
Ratings: Australia: M / Finland: K-16 / Germany: 16 / Sweden: 15 / U.K. 15 / USA: PG-13
I've said it before: TREMORS was just about the best monster movie ever made. TREMORS 2: Aftershocks was not even in the same ballpark but it was fun to visit with the characters again. Will this visit be as much fun?
TREMORS 3: BACK TO PERFECTION was directed by Brent Maddock (a producer on TREMORS and TREMORS 2; this is his first time directing) and written by Mr. Maddock along with S.S. Wilson (TREMORS, TREMORS 2, GHOST DAD), Nancy Roberts (another TREMORS 2 producer) and John Whelpley. The story opens late at night near El Chaco, Argentina, where a news crew has just arrived on a lonely hilltop. Burt Gummer (Michael Gross: TREMORS, TREMORS 2), the survivalist character from the first movie, soon shows up in his characteristic big truck. Burt makes a living now hunting graboids (the underground worm monsters) and shriekers (the above ground next stage in the graboid life-cycle).
As Burt speaks to these reporters in his pidgin Spanish the characteristic sound of a large group of shriekers comes from the next hill. These creatures home in on body heat and have clearly spotted the news crew. As the shriekers charge the reporters panic and jump in their vehicles. Burt confidently steps into the back of his truck and uncovers a dual .50 caliber anti-aircraft gun (a real big machine gun) and blasts away, making short work of the advancing monsters.
Cut to the town of Perfection, Nevada (the site of the first movie). It's 11 years since the graboids first appeared in this tiny desert town and the terror of those days is long forgotten.
Instead the townsfolk make a living from tourists eager to see anything graboid related. Young Jodi Chang (Susan Chuang: BRACEFACE BRANDI), the niece of Walter Chang (a character killed in the first movie) runs her uncle's general store now. She sells graboid puppets and shrieker comic books. A new resident known as Desert Jack (Shawn Christian: C.S.I [TV]) leads unsuspecting tourists on safaris to known graboid sites where Jack's dim witted assistant, hidden behind some bushes, creates spouts of dirt as though one of the underground monsters is approaching. Other characters from the first movie reappearing here include Miguel (Tony Genaro: THE CRAFT), Nancy (Charlotte Stewart: ERASERHEAD, TREMORS, TWIN PEAKS [TV]) and Nancy's pogo-stick loving daughter Mindy (Ariana Richards: JURASSIC PARK, JURASSIC PARK II).
Burt returns to Perfection, a bit put off by the way no one takes graboids seriously anymore, and I think we can all see where that is going. The big worms show up again (from nowhere, for no apparent reason, just like the first time). But this time they make it through a complete life-cycle and I won't tell you what the third stage is but they call it an Ass Blaster. Ass Blasters? I think I better insert a
!!!SCIENCE MOMENT!!!:
Without giving too much away, I just want to point out that the Ass Blasters do have (sort of) a real equivalent in nature. The bombardier beetle has a similar ability and that's all I'll say about that. As far as the graboid and all it's variations are concerned this movie avoids the lame "Precambrian life forms" explanation given in TREMORS 2. However several times the monsters are referred to as "reptilians" which they certainly are not.
The lack of knowledge as to what these things actually are and where they came from was an asset in the first movie but 11 years later there'd be at least a pretty good theory. The action centers on Burt and his McGyver-like abilities ("I'll use this shoe-string to fashion a crude thermo-nuclear device"). The rest of the movie is interesting but predictable. There are plenty of funny lines mixed in with the typical straight-to-video action, which didn't suck. I give TREMORS 3: BACK TO PERFECTION a matching three shriek girls.




This review copyright 2001 E.C.McMullen Jr.