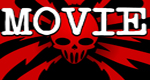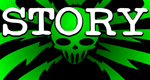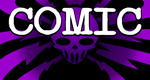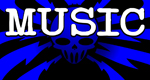 You Support This Site
When You Buy My Books
E.C. McMullen Jr.
PERPETUAL
BULLET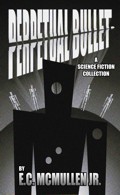 "'Some People' ... may be the standout story in the book."
-

John Grant

, Infinityplus

E.C. McMullen Jr.
WILLOW BLUE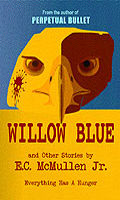 "'Willow Blue' will burrow under your skin and stay there long after you've put the book down."
- Jeffrey Reddick, Creator of
FINAL DESTINATION

IN OTHER BOOKS
E.C. McMullen Jr.'s
short story
CEDO LOOKED LIKE PEOPLE
in the anthology
FEAR THE REAPER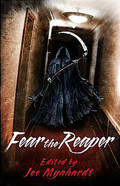 "This Ray Bradbury-esque is one of the most memorable and one of the more original stories I've read in a long time."
- Steve Isaak,
Goodreads

HORROR 201:
The Silver Scream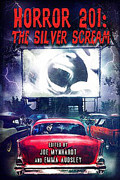 Filmmaker's Guidebook
featuring
RAY BRADBURY,
JOHN CARPENTER,
WES CRAVEN,
TOM HOLLAND,
E.C. McMULLEN Jr.,
GEORGE A. ROMERO,
and many more.



Extensively quoted in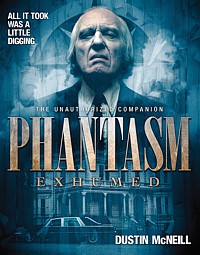 PHANTASM
EXHUMED
The Unauthorized Companion

Robert S. Rhine's
SATAN'S 3-RING
CIRCUS OF HELL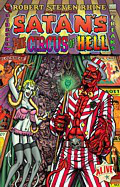 Forward by
GAHAN WILSON &
FEO AMANTE.
Featuring comics by
ALEX PARDEE,
WILLIAM STOUT,
STEVE BISSETTE,
FRANK DIETZ,
JIM SMITH,
FRANK FORTE,
ERIC PIGORS,
MIKE SOSNOWSKI,
OMAHA PEREZ,
DAVID HARTMAN,
STEVEN MANNION,
and more!

And In
CINEMA


E.C. McMullen Jr.


Head Production Designer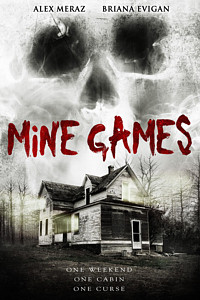 MINE GAMES


(Starring:
JOSEPH CROSS, BRIANA EVIGAN,
ALEX MERAZ)

Dept. head
Special Effects Make-Up
(SFX MUA)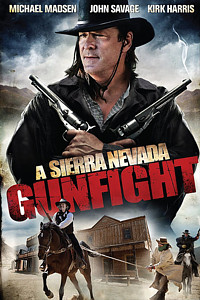 A SIERRA NEVADA
GUNFIGHT
(MICHAEL MADSEN & JOHN SAVAGE).

Production Designer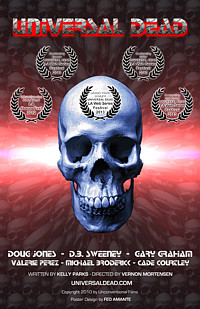 UNIVERSAL DEAD
(DOUG JONES,
D.B. SWEENEY,
GARY GRAHAM)

Art Director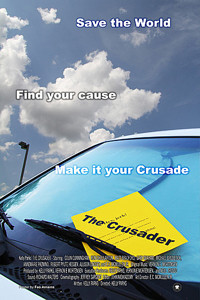 THE CRUSADER
(COLIN CUNNINGHAM,
GARY GRAHAM)
Review by
Kelly Parks

TRUST ME


TIP JAR




THE FLY


SEQUELS, PREQUELS, AND REMAKES

THE FLY

- 1986
USA Release: AUG! 15, 1986
Brooksfilms / 20th Century Fox
Ratings: Finland: K-18 / France: -12 / Germany, Norway, UK: 18 / Sweden: 15 / USA: R
A party. A man seems to be hitting on a woman, but in a strange way. He promises to show her something that will change the world (if I only had a nickel for every time I've used that line). At first she's annoyed, but then intrigued. They leave the party.
The point is: no exposition. The story just starts. We don't even know who these people are and already we're hooked.
THE FLY, a remake of the of the 1958 classic, was directed by David Cronenberg (RABID, SCANNERS, VIDEODROME, eXistenZ) and written by Cronenberg and Charles Edward Pogue (PSYCHO III), based on the story by George Langelaan (THE FLY [1958], RETURN OF THE FLY). It opens with the above mentioned party. Science reporter Veronica Quaife (Geena Davis: BEETLEJUICE) is here looking for a story. The party is being given by a research and development company for some of their scientists. She is approached by the eccentric scientist Seth Brundle (Jeff Goldblum: INVASION OF THE BODY SNATCHERS [1978], JURASSIC PARK, JURASSIC PARK: The Lost World) who promises to show her something that will change the world. She goes back to his lab, set up in an isolated warehouse, and watches him demonstrate genuine teleportation.
Veronica quickly realizes she's stumbled on to the story of the century, but Seth, aware that she was a journalist but apparently just trying to get laid, is horrified at the idea of her doing a story about his invention before it's ready. She ignores his protests and quickly leaves.
The next day she presents her story to her editor, Stathis Borans (John Getz: KILLER BEES, THE FLY II), but he is disbelieving and uninterested. He tells her she fell victim to a magician's trick and makes a few other comments that show these two have a history. In short order we learn he's not just her editor. He's also her stalker / ex-boyfriend.
Stathis begins to wonder about Seth's claim (and Seth's interest in his ex) when Seth shows up at the magazine office. Seth tells Veronica that if she'll hold off publishing for now, he'll give her exclusive rights to the whole story. It's her chance to write a book and she jumps at it. Veronica begins spending all her time at Seth's lab / apartment, video taping his experiments.
Just as in the original movie, the teleporter works fine on inanimate objects but not so good on living things. An unfortunate baboon is turned inside out by the device. Seth is depressed but then a flash of inspiration (combined with an inspirational romp in the sack with Veronica) leads Seth to reprogram the teleporter's computer to look at living flesh in a new way. A second baboon makes the trip without ill effects and the celebration is on.
Or it would be, but Veronica is called away by her ex-boyfriend. Jealous and drunk on champagne, Seth becomes reckless and decides to test the teleporter on himself.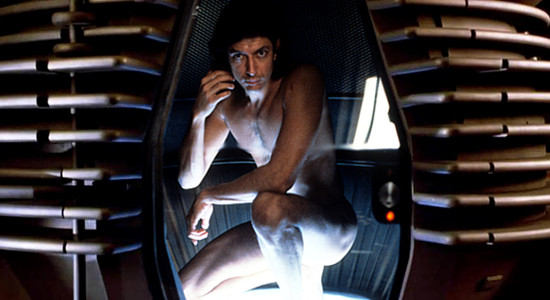 The pearl-clutching money shot, where a typecast geeky dork / actor became a hunk,
and women hotly responded to a gory gross-out Science Fiction Horror movie with tears.
!!!SCIENCE MOMENT!!!:
Making teleportation a workable concept is not easy but I must say this movie does a great job.
Less is more as Seth plays down his genius by saying he has outside experts build the various parts and he just puts them together.
This is mixed in with glorious philoso-babble like only Jeff Golblum can do. And when the fateful moment comes and Seth teleports himself and his unseen little passenger, the result is not instant switched body parts like in the original movie. Instead the confused computer (exhibiting intelligence and computer power far beyond anything achievable today) decides to genetically merge the two subjects into one.
Continued at THE SCIENCE MOMENT/The Fly (1986)
The story moves like a well told tale should. The characters are likable and hate-able but never dull. I give it four shriek girls.





This review copyright 2000 E.C.McMullen Jr.