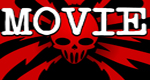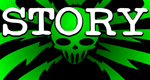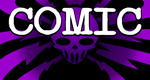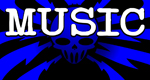 You Support This Site
When You Buy My Books
E.C. McMullen Jr.
PERPETUAL
BULLET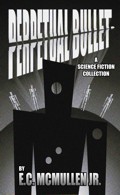 "'Some People' ... may be the standout story in the book."
-

John Grant

, Infinityplus

E.C. McMullen Jr.
WILLOW BLUE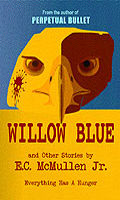 "'Willow Blue' will burrow under your skin and stay there long after you've put the book down."
- Jeffrey Reddick, Creator of
FINAL DESTINATION

IN OTHER BOOKS
E.C. McMullen Jr.'s
short story
CEDO LOOKED LIKE PEOPLE
in the anthology
FEAR THE REAPER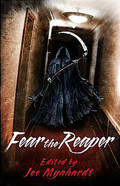 "This Ray Bradbury-esque is one of the most memorable and one of the more original stories I've read in a long time."
- Steve Isaak,
Goodreads

HORROR 201:
The Silver Scream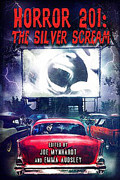 Filmmaker's Guidebook
featuring
RAY BRADBURY,
JOHN CARPENTER,
WES CRAVEN,
TOM HOLLAND,
E.C. McMULLEN Jr.,
GEORGE A. ROMERO,
and many more.



Extensively quoted in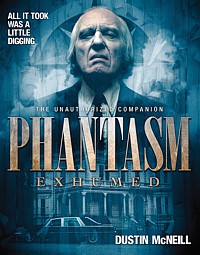 PHANTASM
EXHUMED
The Unauthorized Companion

Robert S. Rhine's
SATAN'S 3-RING
CIRCUS OF HELL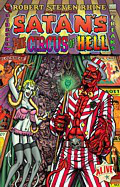 Forward by
GAHAN WILSON &
FEO AMANTE.
Featuring comics by
ALEX PARDEE,
WILLIAM STOUT,
STEVE BISSETTE,
FRANK DIETZ,
JIM SMITH,
FRANK FORTE,
ERIC PIGORS,
MIKE SOSNOWSKI,
OMAHA PEREZ,
DAVID HARTMAN,
STEVEN MANNION,
and more!

And In
CINEMA


E.C. McMullen Jr.


Head Production Designer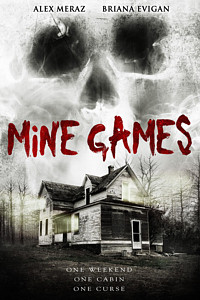 MINE GAMES


(Starring:
JOSEPH CROSS, BRIANA EVIGAN,
ALEX MERAZ)

Dept. head
Special Effects Make-Up
(SFX MUA)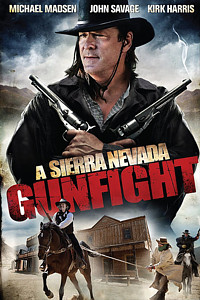 A SIERRA NEVADA
GUNFIGHT
(MICHAEL MADSEN & JOHN SAVAGE).

Production Designer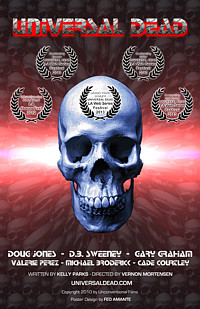 UNIVERSAL DEAD
(DOUG JONES,
D.B. SWEENEY,
GARY GRAHAM)

Art Director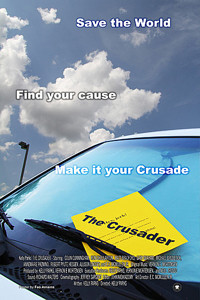 THE CRUSADER
(COLIN CUNNINGHAM,
GARY GRAHAM)
Review by
Kelly Parks

VILLAGE OF THE DAMNED

- 1960
USA Release: Dec. 7, 1960
Universal Pictures
Rating: UK, USA: N/A
Are you a Simpson's fan?
What am I saying? Of course you are!
Being a Simpson's fan and liking weird movies are connected in a strange and beautiful way. So I don't have to tell you that The Simpson's episodes are full of movie references. Like the episode where the cops establish a curfew for kids so Bart and Lisa and their friends sneak out and break curfew to see a movie called "The Bloodening", about creepy English children with glowing eyes and spooky mental powers. You know what movie inspired that, right?
VILLAGE OF THE DAMNED was directed by Wolf Rilla (WITNESS IN THE DARK) and written by Striling Silliphant (THE POSEIDON ADVENTURE, THE TOWERING INFERNO, TELEFON, THE ENFORCER, THE SWARM, WHEN TIME RAN OUT), Wolf Rilla and Ronald Kinnoch (DEVIL DOLL). The movie is based on the novel THE MIDWICH CUCKOOS by John Wyndham.
Midwich is a small village in the English countryside. The story opens with Midwich resident Professor Gordon Zelaby (George Sanders: FROM THE EARTH TO THE MOON, DOOMWATCH) on the phone to his brother-in-law, Major Alan Bernard (Michael Gwynn: SCARS OF DRACULA, THE DEADLY BEES, THE CAMP ON BLOOD ISLAND, THE REVENGE OF FRANKENSTEIN). The conversation doesn't last long because Gordon drops to the ground and lies motionless. We see that everyone in the village has dropped in their tracks. What the hell is going on?
Which is precisely the question the opening scene of any movie should make you ask! You should be intrigued and drawn in and that's exactly what happens here. The silent (no background music, even over the credits) images of people slumped over in the middle of everyday tasks are spooky and fascinating.
Alan is a bit curious himself, especially when calls to other citizens of Midwich are unanswered. He drives over and a bit of good timing allows him to see a police officer on a bicycle ride into the town limits and drop to the ground like everyone else. Alan takes action and calls in the army to cordon off the area.
But then, just as mysteriously, everyone wakes up. The effect or whatever it was is gone and other than a few bumps and bruises all the people are fine. Samples of everything imaginable are analyzed but no unusual chemicals or radiation or anything is found.
Gordon, being a scientist, is involved in the study but is distracted when his beautiful young wife Anthea (Barbara Shelley: CAT GIRL, THE CAMP ON BLOOD ISLAND, BLOOD OF THE VAMPIRE, QUATERMASS AND THE PIT) announces she is pregnant. Joy turns to concern when the town GP, Dr. Willers (Laurence Naismith: DIAMONDS ARE FOREVER, EYE OF THE CAT, JASON AND THE ARGONAUTS) tells Gordon that every woman in the village that could get pregnant is pregnant, including several virgins. All pregnancies date from the day of the blackouts.
The story jumps ahead a few years. The children are all perfect, healthy and spooky. What one knows, they all know. Anthea is torn between a mother's love and a growing fear that her cold, emotionless son David (Martin Stephens: THE WITCHES) isn't really human.
The villagers are terrified and the government is keenly interested, especially when it's revealed that the same thing happened to several other isolated communities around the world. Who are these children and who are their real parents? Who is doing this?
Intrigued? Damn right. But what's also intriguing is a
!!!SCIENCE MOMENT!!!:
Alien invasion stories invariably imagine the invasion to use methods that are just extensions of our own. The spaceships carrying the off world hordes are just futuristic versions of Naval troop ships, etc. But this movie is unique in that it imagines a method that doesn't involve any physical vehicle or object.
Instead some kind of force is projected that allows someone somewhere to manipulate humans on the genetic level and create a humanoid variant loyal to that someone. An invasion by proxy, if you will. And I can no more imagine how it's done than a jungle tribesman of New Guinea could imagine how television works. Not only wouldn't he know - there is nothing in his world view that would even serve as a basis for guessing or extrapolating how the magic picture box might be made to work.
Which means I have no science objections to this example of Clarke's Law: "A sufficiently advanced technology will be indistinguishable from magic."
Now that I've said all these nice things, I will point out that this very short film (77 minutes) does have a few flaws. The story drags a bit in the third act and the dialogue is annoyingly casual (or maybe just annoyingly British) as world-shattering events are discussed over brandy and cigars and there's a good chap. Also, early in the film, Alan gives an obviously risky order that results in a man's death, but instead of a court martial everyone just says, "Oh, well" and moves on like it wasn't a huge error in judgment.
But the effect of all that on my judgment is small. I give VILLAGE OF THE DAMNED four shriek girls.





This review copyright 2004 E.C.McMullen Jr.
YOU MIGHT ALSO LIKE THESE
THE THING

- 1982


MOVIE REVIEW
PUPPET MASTERS
MOVIE REVIEW
INVASION OF THE
BODY SNATCHERS
- 1978
MOVIE REVIEW