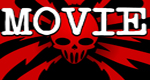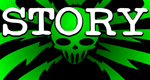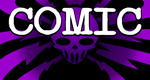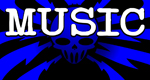 You Support This Site
When You Buy My Books
E.C. McMullen Jr.
PERPETUAL
BULLET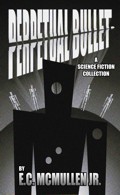 "'Some People' ... may be the standout story in the book."
-

John Grant

, Infinityplus

E.C. McMullen Jr.
WILLOW BLUE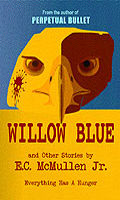 "'Willow Blue' will burrow under your skin and stay there long after you've put the book down."
- Jeffrey Reddick, Creator of
FINAL DESTINATION

IN OTHER BOOKS
E.C. McMullen Jr.'s
short story
CEDO LOOKED LIKE PEOPLE
in the anthology
FEAR THE REAPER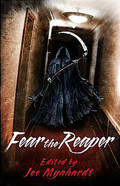 "This Ray Bradbury-esque is one of the most memorable and one of the more original stories I've read in a long time."
- Steve Isaak,
Goodreads

HORROR 201:
The Silver Scream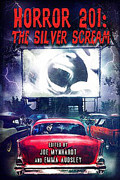 Filmmaker's Guidebook
featuring
RAY BRADBURY,
JOHN CARPENTER,
WES CRAVEN,
TOM HOLLAND,
E.C. McMULLEN Jr.,
GEORGE A. ROMERO,
and many more.



Extensively quoted in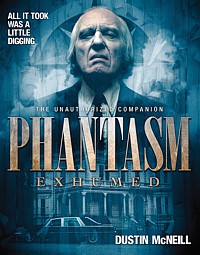 PHANTASM
EXHUMED
The Unauthorized Companion

Robert S. Rhine's
SATAN'S 3-RING
CIRCUS OF HELL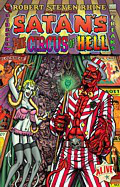 Forward by
GAHAN WILSON &
FEO AMANTE.
Featuring comics by
ALEX PARDEE,
WILLIAM STOUT,
STEVE BISSETTE,
FRANK DIETZ,
JIM SMITH,
FRANK FORTE,
ERIC PIGORS,
MIKE SOSNOWSKI,
OMAHA PEREZ,
DAVID HARTMAN,
STEVEN MANNION,
and more!

And
IN CINEMA


E.C. McMullen Jr.


Head Production Designer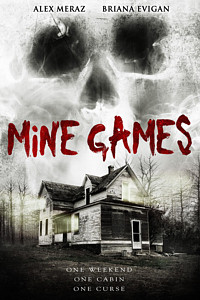 MINE GAMES


(Starring:
JOSEPH CROSS, BRIANA EVIGAN,
ALEX MERAZ)

Dept. head
Special Effects Make-Up
(SFX MUA)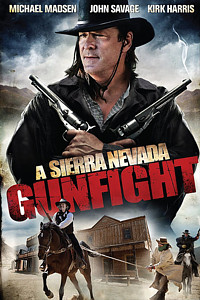 A SIERRA NEVADA
GUNFIGHT
(MICHAEL MADSEN & JOHN SAVAGE).

Production Designer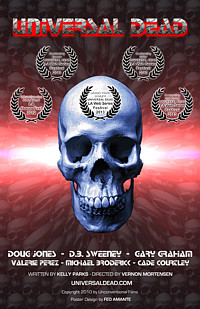 UNIVERSAL DEAD
(DOUG JONES,
D.B. SWEENEY,
GARY GRAHAM)

ART DIRECTOR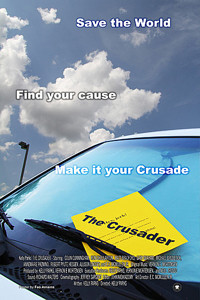 THE CRUSADER
(COLIN CUNNINGHAM,
GARY GRAHAM)
Review by
Kelly Parks

CHILDREN OF THE DAMNED

- 1964
USA Release: Jan. 10, 1964
Lawrence P. Bachmann Productions, Metro-Goldwyn-Mayer British Studios
Rating: USA: N/A
I believe they also considered the title "Those Damn Kids" but decided it wasn't as scary.
CHILDREN OF THE DAMNED, a sequel to the excellent VILLAGE OF THE DAMNED (1960), was directed by Anton Leader (various TV shows including, STAR TREK: TOS [TV], LOST IN SPACE [TV], THE TWILIGHT ZONE [TV]) and written by John Briley (THE MEDUSA TOUCH, ENIGMA). Briley also provides the DVD commentary.
The story opens in a classroom in a typical London all boys school. Four uniformed schoolboys are taking an intelligence test that involves assembling an elaborate puzzle. Three of the boys struggle while the fourth zips through a test that should take at least 20 minutes in about 30 seconds.
The test is being observed by psychologist Tom Lewellin (Ian Hendry: TALES FROM THE CRYPT, JOURNEY TO THE FAR SIDE OF THE SUN, THEATRE OF BLOOD, CAPTAIN KRONOS, OMEN II) and geneticist David Neville (Alan Badel: THE MEDUSA TOUCH, TELEFON, THE DAY OF THE JACKAL, ARABESQUE). Both are part of a U.N. funded study looking for geniuses and both agree that they've found one. Paul (Clive Powell), the gifted boy, certainly seems like what they're looking for.
David decides to investigate genetics by meeting Paul's parents. The boy's mother (Sheila Allen: VENOM) lives in a seedy apartment block and has a handwritten note on her door announcing that she's a "photographer's model", a euphemism for a prostitute. She reacts to Tom and David's arrival as if strange men knocking on her door is perfectly normal and is disappointed and angry to find they're here to talk about her son. This is the mother of genius?
She's uncooperative and hostile and will answer no questions about Paul's father. When Tom and David leave Paul himself comes walking from a back bedroom. His mother hisses at Paul and tells him how much she hates him. He turns his gaze on her.
Shortly after we see Paul's mother wandering in traffic. She's hit by a car and nearly killed. In the hospital she raves to Tom and David that Paul has no father and that she was "never touched" before she got pregnant. This is very reminiscent of what happened in the English country village of Midwich in the first movie but this is as close as we come to a reference. When Tom and David go back to Paul's mother's flat to pick up Paul, they find Paul's Aunt Susan (Barbara Ferris: 52 PICK-UP) there. She just had a "feeling" that Paul needed her.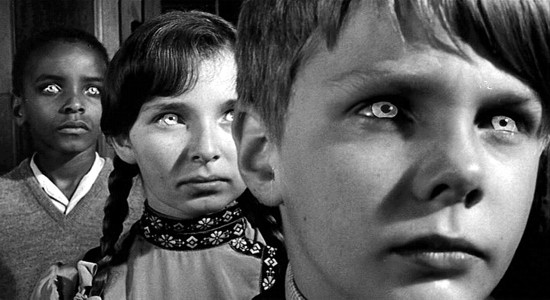 Paul is shown to Harib (Harold Goldblatt: SUNDAY BLOODY SUNDAY), the U.N. minister in charge of the study. David is convinced that an extreme genius like Paul is a one-of-a-kind mutation but Harib informs him that the U.N. has located five other genius children from all around the world. The decision is made to get these kids together for further study and all are brought to London. However, when Tom and David discover that these children are more than geniuses - that they posses startling extra sensory abilities - the nations involved decide they want their assets back.
These generally silent, nearly emotionless children have other ideas. They like being together and intend on staying that way. But government agent Colin Webster (Alfred Burke: THE NIGHT CALLER) would rather see them…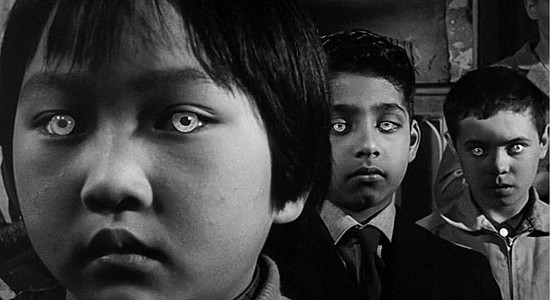 But that's enough. This is a pretty good flick but nowhere near as good as VILLAGE OF THE DAMNED. Tom and David have good chemistry as friends, and maybe as more than friends - you find out half way through the movie that they live together. Screenwriter Briley insists in the commentary that they weren't meant to be portrayed as a gay couple but that's certainly the vibe you get.
Not that there's anything wrong with that. And there's never anything wrong with a
!!!SCIENCE MOMENT!!!:
Ah, evolution. Will movies ever get it right? Not so far and this one is no exception. At one point a character theorizes that the spooky children represent "man, advanced a million years" in evolution, which perpetutates the myth that evolution represents a process of advancement or increasing complexity. It does not. Evolution is driven by natural selection, a dynamic process that selects individuals best adapted to a given environment. As environments change so does the best adaptation. It's perfectly possible that the best way to adapt to an environment is to become simpler, less complex, dumber, whatever it takes. The watchmaker is blind.
CHILDREN OF THE DAMNED is only sort of a sequel. It's also only sort of as good, with a few interesting scenes but lots of missteps as well. I give it three shriek girls.




This review copyright 2004 E.C.McMullen Jr.