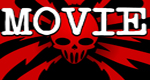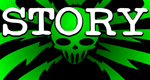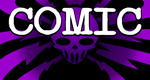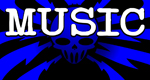 You Support This Site
When You Buy My Books
E.C. McMullen Jr.
PERPETUAL
BULLET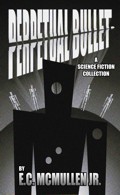 "'Some People' ... may be the standout story in the book."
-

John Grant

, Infinityplus

E.C. McMullen Jr.
WILLOW BLUE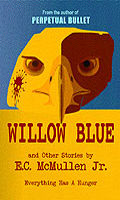 "'Willow Blue' will burrow under your skin and stay there long after you've put the book down."
- Jeffrey Reddick, Creator of
FINAL DESTINATION

IN OTHER BOOKS
E.C. McMullen Jr.'s
short story
CEDO LOOKED LIKE PEOPLE
in the anthology
FEAR THE REAPER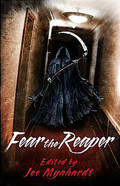 "This Ray Bradbury-esque is one of the most memorable and one of the more original stories I've read in a long time."
- Steve Isaak,
Goodreads

HORROR 201:
The Silver Scream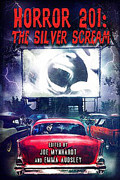 Filmmaker's Guidebook
featuring
RAY BRADBURY,
JOHN CARPENTER,
WES CRAVEN,
TOM HOLLAND,
E.C. McMULLEN Jr.,
GEORGE A. ROMERO,
and many more.



Extensively quoted in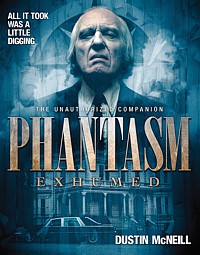 PHANTASM
EXHUMED
The Unauthorized Companion

And In
CINEMA


E.C. McMullen Jr.


Head Production Designer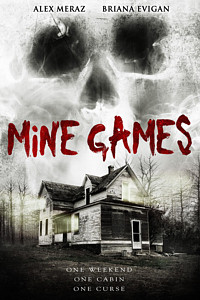 MINE GAMES


(Starring:
JOSEPH CROSS, BRIANA EVIGAN,
ALEX MERAZ)

Production Designer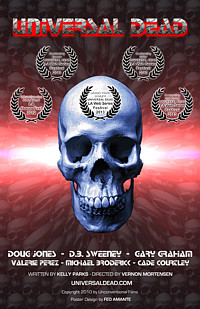 UNIVERSAL DEAD
(DOUG JONES,
D.B. SWEENEY,
GARY GRAHAM)

Art Director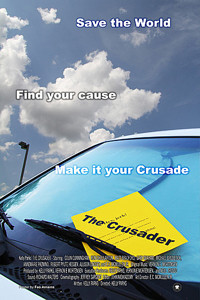 THE CRUSADER
(COLIN CUNNINGHAM,
GARY GRAHAM)
Review by
Pat LeCat

THE 6TH DAY

- 2000
USA Release: Nov. 17, 2000
Columbia Pictures / Tri-Star Pictures / Sony Entertainment Distribution
USA - Rated PG-13
Arnold's new sci-fi epic is set "in the not too distant future." We can trust it's the future as the President of the U.S.A. is referred to as "her". However the "not too distant" part is less a nod to Hilary Clinton than to a law that allows cloning household pets along with cattle while pretending to find human cloning objectionable.
On the sixth day God created mankind. And in THE 6TH DAY, mankind created mankind. Well, officially they only created animals. Which is creepy enough for Adam Gibson, a family man as normal as your next door neighbor would be if he looked like Arnold Schwarzenegger (THE TERMINATOR movies, TOTAL RECALL, END OF DAYS). Gibson indulges his daughter, but not to the point of replacing her dead dog by its clone. Imagine his dismay when he comes home one night to discover his own clone celebrating his birthday. A clone so perfect his family is not even aware of the change, and that's for the good news: I don't think even a Schwarzenegger could have taken it if his daughter (Taylor Anne Reid) had asked Santa for a more lenient father. As for the clone humping his wife (Wendy Crewson: SKULLDUGGERY, THE GOOD SON, THE EIGHTEENTH ANGEL, MERCY, WHAT LIES BENEATH) in the garage - well, at least she didn't find it better.
All hopes for a new kind of menage are dashed though when Gibson's replica commits the unforgivable sin of Smoking His Cigars. On a Schwarzy scale of values, that means war. But Gibson's worst enemy is not his double (you didn't expect a Schwarzy movie to take place in his backyard, did you?). Try the Most Powerful Man in the World: cloning tycoon Michael Drucker (Tony Goldwyn: GHOST) who looks like he was fathered by Bill Gates and mothered by Richard Branson. Seems there's something rotten in the kingdom, even though it's fresh out of a test tube.
Strangely enough considering the high stakes, the bad side seems to boast only two hit persons (one is a woman - gleefully played by Sarah Wynter - who, against the right background, makes the movie look like a big screen Republica video.) Both killers are about as efficient as Natasha and Boris from Rocky & Bullwinkle, but since they can be cloned again and again, they come off as relatively cheap. Plus, they're fun: while Arnold wonders whatever happened to staying dead, Wynter's newly resurrected character whines about having to get her ears pierced again. The best, sure-to-be-quoted line is still Arnold's as he threatens some villains who got too close to his daughter: "Don't want to expose her to any graphic violence. She gets enough of that in the media."
THE 6TH DAY isn't all easy laughs. Its main horror resides in the fact that whatever the motivations of the villains, they are uncomfortably close to some of our own fantasies: cloning cheats not only mortality but the mourning process. Which in turns raises the eternal question of reality versus appearances: if bodies can be reproduced, what about souls? The movie keeps from providing an answer but leaves us to ponder the horror of it all in a scene straight out of Clive Barker where a clone is attacked by its - well, "half-baked" says it all - version. Having to decide who's worse between a monster and his double, you start thinking that maybe they did only create animals after all.
In many ways, the film shows us that acceptance of the unacceptable is only a matter of time : Adam balks at the idea of cloned pets and virtual Stepford girlfriends but doesn't think twice about taking home a creepy talking doll that looks like a casting reject from eXistenZ. And while we're on the subject of other movies, this one recycles - all right, all right, it clones. There are elements of ALIEN: RESURRECTION, BLADE RUNNER, TOTAL RECALL, the underrated GATTACA, even DEATH BECOMES HER - and those are just the ones I could spot. THE 6TH DAY isn't as good as any of those - like many Schwarzy pics, it relies a bit too heavily on stunts and explosions for its resolution. Does anyone in the audience seriously care about another dangling-from-the-helicopter sequence, even with two of the same actor?
!!!UNFAIR RACIAL CLICHÉ ALERT!!!:
Fans of Arnold Schwarzenegger Horror/Thriller movies shouldn't be surprised to learn that THE 6TH DAY gets an UNFAIR RACIAL CLICHÉ ALERT just like all of his others
What makes THE 6TH DAY a cut above the usual blockbuster fare however is the human factor. The movie takes the time to introduce its characters and have them ask the right questions. Schwarzy is endearing as a (relatively) ordinary guy, even when he delivers his lines as carefully as a Miss World contender enunciating her goals in life. Which brings up the most relevant question of the movie : is it really worth the trouble to clone a $20 million dollar superstar to have him exchange with himself the immortal line "let's get out of here"?
Still, three cloned girls.




This review copyright 2000 E.C.McMullen Jr.