Review by
Philip Robinson
THE THIEF OF ALWAYS
- 1992
By Clive Barker
HarperCollins
ISBN: 0 00224 144 7
When Barker wrote this fable for children, his publishers were less than enthusiastic about the idea. This was Clive Barker, after all, who'd thrilled and disgusted the masses with 'adult' works, such as 'Books Of Blood', and 'Weaveworld'. Would his fans really be interested in a children's book? So Barker made them a deal… selling it to them for an advance of $1 and a special royalty agreement. They were taking no risk. The book was released in 1992, and a year later his publishers contacted him, asking to change the deal because the book was selling by the truckload!
THE THIEF OF ALWAYS by Clive Barker is a wonderful children's book, but I want to recommend it to you as an adult. Barker doesn't 'dumb down' his style in anticipation of young readers, and as a result the book's appeal stretches to all ages. Barker fans – any fans of the fabulous! – won't be disappointed.
The story touches upon many themes, and the underlying subtext of abducted children is a chilling one. Within the first few pages, Harvey is introduced to the fantastic through Rictus, a short, strange man who flies in through his bedroom window one night and claims he can entertain the very bored ten-year-old. Harvey accepts the strange man's offer, and is soon whisked away from his home. It would be a crime to tell any more of the story, but suffice to say the house of wonders Harvey visits will bring out the child in any reader who goes along for the ride.
Running at a little over two-hundred pages, this is a book to be read in one or two sittings, and the hardcover is a particular joy…filled with Barker's artwork and illustrations – from the beautifully painted, fold-out dustjacket to the plain stark and disturbing images which accompany us through the tale.
Buy THE THIEF OF ALWAYS as a gift for a child – but read it yourself first!

Four BookWyrms.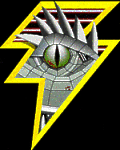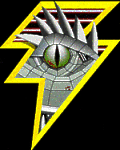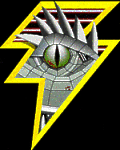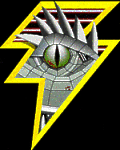 This review copyright 2001 E.C.McMullen Jr.