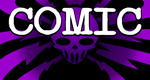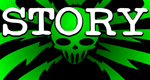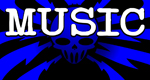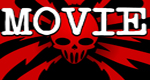 You Support This Site
When You Buy My Books
E.C. McMullen Jr.
PERPETUAL
BULLET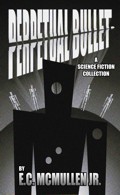 "'Some People' ... may be the standout story in the book."
-

John Grant

, Infinityplus

E.C. McMullen Jr.
WILLOW BLUE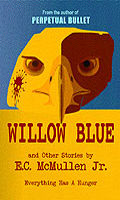 "'Willow Blue' will burrow under your skin and stay there long after you've put the book down."
- Jeffrey Reddick, Creator of
FINAL DESTINATION

IN OTHER BOOKS
E.C. McMullen Jr.'s
short story
CEDO LOOKED LIKE PEOPLE
in the anthology
FEAR THE REAPER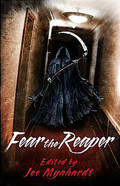 "This Ray Bradbury-esque is one of the most memorable and one of the more original stories I've read in a long time."
- Steve Isaak,
Goodreads

HORROR 201:
The Silver Scream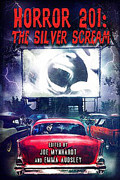 Filmmaker's Guidebook
featuring
RAY BRADBURY,
JOHN CARPENTER,
WES CRAVEN,
TOM HOLLAND,
E.C. McMULLEN Jr.,
GEORGE A. ROMERO,
and many more.



Extensively quoted in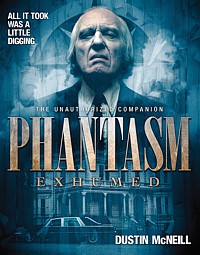 PHANTASM
EXHUMED
The Unauthorized Companion

Robert S. Rhine's
SATAN'S 3-RING
CIRCUS OF HELL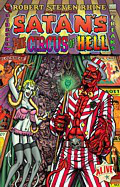 Forward by
GAHAN WILSON &
FEO AMANTE.
Featuring comics by
ALEX PARDEE,
WILLIAM STOUT,
STEVE BISSETTE,
FRANK DIETZ,
JIM SMITH,
FRANK FORTE,
ERIC PIGORS,
MIKE SOSNOWSKI,
OMAHA PEREZ,
DAVID HARTMAN,
STEVEN MANNION,
and more!

And In
CINEMA


E.C. McMullen Jr.


Head Production Designer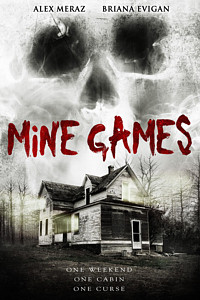 MINE GAMES


(Starring:
JOSEPH CROSS, BRIANA EVIGAN,
ALEX MERAZ)
Review by
Christos N. Gage

WILL YOU?


TIP JAR



FIGHT CENSORSHIP
SUPPORT CBLDF

GRAPHIC CLASSICS: BRAM STOKER

- 2003
by Various, adapted from the works of Bram Stoker
Eureka Productions
144 page Trade Paperback
$9.95
Regular Fanboy visitors know I've reviewed earlier volumes in Tom Pomplun's fine GRAPHIC CLASSICS series, which adapts the works of legendary authors into comics form.
While all seven issues have some interest for horror fans, #5, JACK LONDON, fit better in the crime fiction genre, while #6, AMBROSE BIERCE, was heavy on satire. It's good to change things up, but if you were eager for a return to straight horror, it's time to latch your sweaty palms onto a copy of GRAPHIC CLASSICS #7, which turns the spotlight on a demigod of the genre: BRAM STOKER.
Knowing this book was coming, the big question in my mind was how Pomplun would handle the toughest part of any retrospective of this author's work: that's right, the word, Dracula. A comprehensive adaptation of the classic vampire novel that's been in print continuously for over a hundred years would require an entire volume to itself. And yet, one can hardly present an overview of Stoker's career while ignoring his most famous creation. Pomplun wisely compromises with three short Dracula-related pieces.
"Dracula's Voyage" tells the story of the ill-fated ship that brought the Transylvanian nobleman to England. "The Vampire Hunter's Guide" reveals Stoker's original conception of what exactly the Count's powers are (sure, you knew he controls wolves and bats, but did you realize he also commands those other terrifying creatures of the night: moths?). The best of the three is "The Dracula Gallery", a dozen pinups by top independent artists like Maxon Crumb (Robert's brother) and Spain Rodriguez, each depicting a scene from the novel, accompanied by a relevant line of Stoker's prose. So familiar is the story of Dracula that the gallery presents readers with an overview of the original book without taking up too much space repeating a tale we've all heard before.
In fact, while all three Dracula pieces have something to offer, I would have preferred just one (preferably the Gallery), with more space devoted to some of Stoker's lesser known works, like LAIR OF THE WHITE WORM, the inspiration for the surreal and sexy cover painting by Film Threat and Mad contributor Glenn Barr. My only previous exposure to WORM was the low-budget horror flick of the same name, both shot and set in the 1980's, known mostly for its early Hugh Grant role plus a heavy dose of overacting and cheap titillation. The GRAPHIC CLASSICS adaptation, illustrated by South African cartoonist Rico Schacherl, is a faithful one, keeping the story in its original 1800's setting, and the result is far more eerie and atmospheric. However, it suffers somewhat from being compressed (the source material is a full-length novel, after all), and I couldn't help but feel that a few more pages would have made it flow even better.
But that's a minor quibble, and any ardent Dracula fan would probably want to impale me for suggesting less face time for Vlad. The more salient point is that I (and, I'll wager, many other horror enthusiasts) didn't realize just how prolific a writer of dark fiction Stoker was. In addition to making the vampire famous, Stoker also drew on other denizens of the supernatural for his villains, like the wrathful ghost in THE JUDGE'S HOUSE.
I'd seen this short story adapted before in Warren's classic CREEPY magazine; but this version, by X-MEN and SUPERMAN: BIRTHRIGHT inker Gerry Alanguilan, is even more chilling, and that's high praise indeed considering the Warren version was drawn by the legendary Reed Crandall. And Stoker didn't stop with ghosts; for his novel THE JEWEL OF SEVEN STARS, he created a female counterpart to Dracula: Tera, the mummy of an Egyptian wizard-queen who seems determined to return to life through a beautiful young woman named Margaret.
I confess I'd never heard of this particular work before, but as soon as I get the time I intend to read it, because the section adapted in this book was extremely well done; especially the character of the villainess, who (at this point) is seen only in flashbacks and in her influence over Margaret. But that's enough to establish her as a strong, cunning personality, and the part where Margaret takes exception to the other characters poking and prodding Queen Tera's perfectly preserved corpse ("Stop! This is indecent. It's sacrilegious!") is a wonderful character moment. The art, by one of my favorite GRAPHIC CLASSICS regulars, J. B. Bonivert, is perfect for the story, and he does his usual masterful job.
While this isn't my favorite volume in the series (I suspect the H. P. LOVECRAFT edition will hold that title for awhile), it's right up there. It did exactly what Tom Pomplun set out to do: entertained me, and also opened my eyes to some classic works of fiction I'd do well to seek out and read. If, like me, your knowledge of Bram Stoker consists of "DRACULA and . . . uh, some other stuff," you should really pick up GRAPHIC CLASSICS: BRAM STOKER, which has more pages than six regular comics at around half the price. I give it four Rabid Fanboys.





This review copyright 2003 E.C.McMullen Jr.