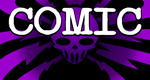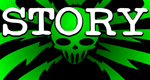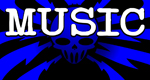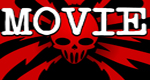 You Support This Site
When You Buy My Books
E.C. McMullen Jr.
PERPETUAL
BULLET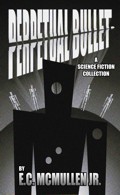 "'Some People' ... may be the standout story in the book."
-

John Grant

, Infinityplus

E.C. McMullen Jr.
WILLOW BLUE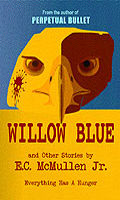 "'Willow Blue' will burrow under your skin and stay there long after you've put the book down."
- Jeffrey Reddick, Creator of
FINAL DESTINATION

IN OTHER BOOKS
E.C. McMullen Jr.'s
short story
CEDO LOOKED LIKE PEOPLE
in the anthology
FEAR THE REAPER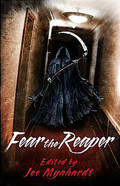 "This Ray Bradbury-esque is one of the most memorable and one of the more original stories I've read in a long time."
- Steve Isaak,
Goodreads

HORROR 201:
The Silver Scream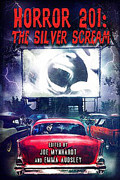 Filmmaker's Guidebook
featuring
RAY BRADBURY,
JOHN CARPENTER,
WES CRAVEN,
TOM HOLLAND,
E.C. McMULLEN Jr.,
GEORGE A. ROMERO,
and many more.



Extensively quoted in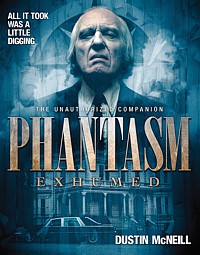 PHANTASM
EXHUMED
The Unauthorized Companion

Robert S. Rhine's
SATAN'S 3-RING
CIRCUS OF HELL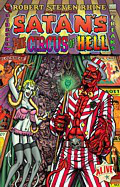 Forward by
GAHAN WILSON &
FEO AMANTE.
Featuring comics by
ALEX PARDEE,
WILLIAM STOUT,
STEVE BISSETTE,
FRANK DIETZ,
JIM SMITH,
FRANK FORTE,
ERIC PIGORS,
MIKE SOSNOWSKI,
OMAHA PEREZ,
DAVID HARTMAN,
STEVEN MANNION,
and more!

And In
CINEMA


E.C. McMullen Jr.


Head Production Designer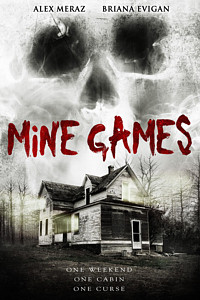 MINE GAMES


(Starring:
JOSEPH CROSS, BRIANA EVIGAN,
ALEX MERAZ)

Dept. head
Special Effects Make-Up
(SFX MUA)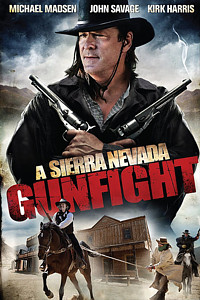 A SIERRA NEVADA
GUNFIGHT
(MICHAEL MADSEN & JOHN SAVAGE).

Production Designer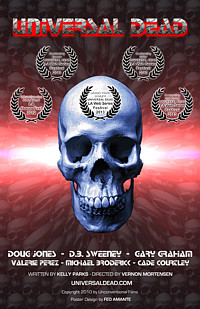 UNIVERSAL DEAD
(DOUG JONES,
D.B. SWEENEY,
GARY GRAHAM)

Art Director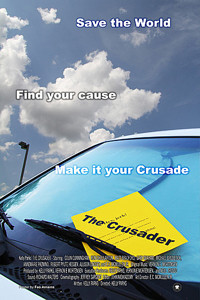 THE CRUSADER
(COLIN CUNNINGHAM,
GARY GRAHAM)
Review by
Christos N. Gage

ARE YOU READY?


TIP JAR



FIGHT CENSORSHIP
SUPPORT CBLDF

LORI LOVECRAFT #1

- 2000
Writers: Pete Ventrella & Mike Vosburg
Artist: Mike Vosburg
TPB - AV Publications;
$11.95
Suggested for Mature Readers.
LORI LOVECRAFT is what used to be called "spicy adventure"; a combination of Horror, humor and sex. It reminds me of a more explicit version of Warren's old VAMPIRELLA series (How do you get more explicit than Vampirella? Three words: full frontal nudity). While not earth-shattering or brilliant, it's a fun ride if you're a fan of Lovecraftian horror and naked chicks: and hey, who isn't?
The LORI LOVECRAFT trade paperback compiles four earlier Lori Lovecraft one-shots and one new story. The eponymous heroine, Lorelei Lovecraft, is a B-grade actress who's managed to work steadily, if not get rich, in Hollywood. But she's hit the expiration date for ingenues: the big 30.
With work hard to come by, she takes a job on a low budget horror flick with a down-and-out, once brilliant but now plain nuts director, who also happens to be into the occult. The director plans to use Lori as a sacrifice, but he's the one who ends up getting devoured. Along the way, Lori discovers she might be the reincarnation of an ancient sorcerer's love, and she stumbles upon a copy of the legendary tome of dark magic, the Necronomicon. Resolving to explore this newly awakened side of herself, Lori travels the globe studying the mystic arts, but she can't seem to get away from the world of movies, and by the end, she's back in Hollywood and back in the limelight.
Lori is the creation of veteran artist Mike Vosburg, who has worked for Marvel and DC as well as on the TV series TALES FROM THE CRYPT (drawing the comic book covers that go with the story), and the animated SPAWN series, for which he won an Emmy (check out his website, vozart.com, for more info). As of the second Lori Lovecraft tale, Vosburg is joined by writer Pete Ventrella.
The most remarkable thing I noticed while reading this book is the improvement in Vosburg's art from the first story to the last. While his work is more than competent to begin with, by the last tale, the Bob Hope/Bing Crosby parody "The Road To Kadath", Vosburg has really come into his own, with a sharp, dynamic style reminiscent of Howard Chaykin. As is often the case with creator-owned projects, it's clear Vosburg is doing his best work here.
The stories are fairly light, generally following the same recipe: mix hot women who get naked a lot, Lovecraft-style demons and/or sorcerers, and sly references to classic Hollywood fixtures like Hitchcock, Hope & Crosby, and Robert Mitchum detective noir. Vosburg is a Baby Boomer, and some of his old movie references might go over the heads of younger people whose idea of Classic Hollywood is Shaft In Africa (like yours truly), but for those people, well, did I mention there's naked chicks?
Speaking of the sex, while this isn't Archie Comics, it's not Eros either. Yeah, there's nudity, and more than a few sex scenes and off color jokes, but it's about on the level of what we in the biz call a "hard R" rating. It's not the focus of the story, but it always manages to find its way in, like the obligatory shower scene in a slasher film.
The weakest part of the book is probably the writing. The plots are pretty thin, and the jokes tend to bring a half-smile more than a laugh, although there are some nice touches, like the demon who goes on a murder-and-possession spree not to wreak cosmic havoc, but because he's Lori's biggest fan and wants to make her a star by eliminating those who stand in her way.
The bottom line is, LORI LOVECRAFT doesn't pretend to be MAUS, and it isn't; it's a fun, sexy romp through the worlds of black magic and Hollywood (which one's the greater horror is open to debate). I give it three rabid fanboys.
If you like this Trade Paper Back, Lori's adventures continue in a new comic series that should be on the stands at this very moment; as of this writing, issue #2 is out.




Review copyright 2002 by E.C.McMullen Jr.