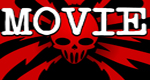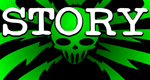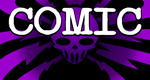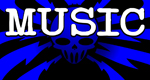 Support This Site

When You Buy My Books
E.C. McMullen Jr.
PERPETUAL
BULLET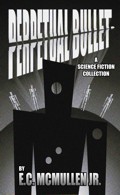 "'Some People' ... may be the standout story in the book."
-

John Grant

, Infinityplus

E.C. McMullen Jr.
WILLOW BLUE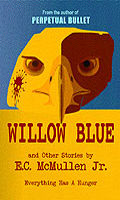 "'Willow Blue' will burrow under your skin and stay there long after you've put the book down."
- Jeffrey Reddick, Creator of
FINAL DESTINATION

IN OTHER BOOKS
E.C. McMullen Jr.'s
short story
CEDO LOOKED LIKE PEOPLE
in the anthology
FEAR THE REAPER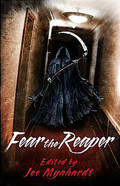 "This Ray Bradbury-esque is one of the most memorable and one of the more original stories I've read in a long time."
- Amazon Review

HORROR 201:
The Silver Scream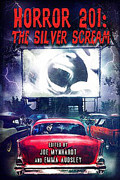 Filmmaker's Guidebook
featuring
RAY BRADBURY,
JOHN CARPENTER,
WES CRAVEN,
TOM HOLLAND,
E.C. McMULLEN Jr.,
GEORGE A. ROMERO,
and many more.



Extensively quoted in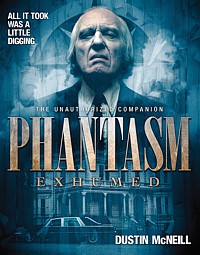 PHANTASM
EXHUMED
The Unauthorized Companion

Robert S. Rhine's
SATAN'S 3-RING
CIRCUS OF HELL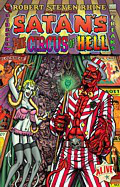 Forward by
GAHAN WILSON &
FEO AMANTE.
Featuring comics by
ALEX PARDEE,
WILLIAM STOUT,
STEVE BISSETTE,
FRANK DIETZ,
JIM SMITH,
FRANK FORTE,
ERIC PIGORS,
MIKE SOSNOWSKI,
OMAHA PEREZ,
DAVID HARTMAN,
STEVEN MANNION,
and more!

Also
IN CINEMA
E.C. McMullen Jr.
Head Production Designer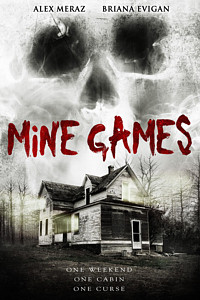 MINE GAMES


(Starring:
JOSEPH CROSS, BRIANA EVIGAN,
ALEX MERAZ)

Dept. head
Special Effects Make-Up
(SFX MUA)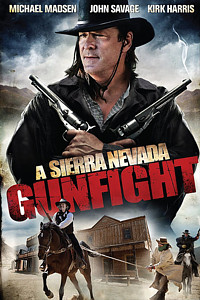 A SIERRA NEVADA
GUNFIGHT
(MICHAEL MADSEN & JOHN SAVAGE).

Production Designer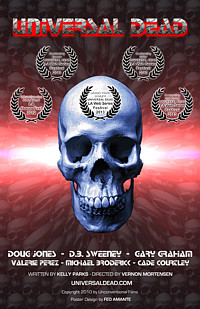 UNIVERSAL DEAD
(DOUG JONES,
D.B. SWEENEY,
GARY GRAHAM)

ART DIRECTOR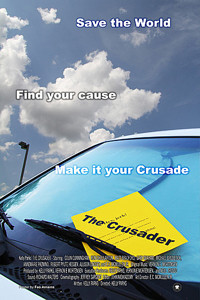 THE CRUSADER
(COLIN CUNNINGHAM,
GARY GRAHAM)
Review by
E.C.McMullen Jr.

THE CROW

- 1994
USA Release: May 13, 1994
Crowvision Inc., Edward R. Pressman Film, Entertainment Media Investment Corporation, Jeff Most Productions, Miramax Films
Ratings: USA: R
Fourteen years ago in 1994, when audiences entered the theaters to get their seats and wait for the movie, they probably felt the way a number of people felt like when they went to see THE DARK KNIGHT in 2008. As an actor, Brandon Lee was nowhere near as popular as Heath Ledger, and that was probably the point to a lot of people.
Before THE DARK KNIGHT, Heath was able to show his promise and potential. Heath left behind a body of meaningful work. By 1992, while Brandon Lee was shooting THE CROW, he'd been in only a handful of movies and they were all low budget actioneers, made primarily for the late night cable Cinemax (before Cinemax became Skinamax) or SciFi channel crowd. He hadn't made his mark yet. Being that he was the son of Bruce Lee, a popular martial arts actor who died virtually on the very cusp of fame, fans just knew that Brandon was going to bust out with something that would wow theater go'ers for generations.
By 1992, the word was out. Studio execs were wowed by rushes of THE CROW. The teaser trailers and clips were generating a favorable response from all who saw them. THE CROW was originally an independent, vanity created comic book by writer and artist, James O'Barr, eventually created as a cathartic way of James' dealing with the death of his fiancée, Beverly (murdered by a drunk driver). THE CROW was his avenging angel who would find and bring to justice the ones who destroyed his life and the life of his love.
Brandon was being interviewed and showing up on TV everywhere. In newspapers, magazines: This was going to be it. The reporters who viewed clips before their interviews, practically gushed. Brandon just had to shoot a few more scenes in Wilmington, South Carolina. While filming a scene where his character, Eric Draven, is shot repeatedly, a freak accident with a faulty revolver punched an otherwise harmless blank through his abdomen. Brandon died six hours later. 17 days before he was to be married.
The tragedy struck so many people hard - many of whom had never seen a Brandon Lee movie - yet they were charmed by the enthusiastic, self-effacing guy on TV who seemed to want, so sincerely, to honor his father's memory; make his Mother Linda Lee, proud, and do right by James O'Barr: whose CROW character was both a labor of love and one of deep, bitter heartache and loss.
Throughout much of 1993, Dimension Films wondered publicly if it wouldn't be better to just shelve the picture that killed their star. There was so much movie still left to be done. Replacing Brandon and reshooting with another actor was simply out of the question. What's more, Brandon had really given this picture all he had. This would have been his breakout role, of that there was no doubt. With a workable re-write of the script by David J. Schow (Masters of Horror: PICK ME UP) and John Shirley (TWISTS OF TERROR), Director Alex Proyas (DARK CITY, I, ROBOT) and crew were ready to finish THE CROW. In every sense, death birthed THE CROW, book and movie, and there were two people who lost their lives so that it could be born. Dimension gave the re-write the green light and the movie went back into production.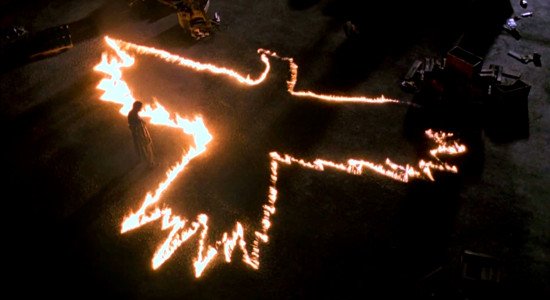 On May 13, 1994, THE CROW opened to wide release in the U.S. Watching this movie, perhaps then you can emotionally understand how the audience felt on that Friday when the screen went black, and the name BRANDON LEE came up. It faded back to black, silently followed by the title, THE CROW.
The next scene looks like something out of hell. A city on fire and the words October 30 - Devil's Night. The camera pans through the burning city to a round window, bathed in red light, and a group of police cleaning a crime scene. Two people who would be married the next day, were attacked in their apartment. The man, Eric Draven (Brandon Lee), was thrown to his death through his bedroom window. Shelley Webster (Sofia Shinas: TERMINAL VELOCITY), brutally beaten, raped, and left for dead, still holds on, but it doesn't look good. Sergeant Albrecht (Ernie Hudson: GHOST BUSTERS, LEVIATHAN, THE WATCHER) gives orders to the various law enforcement personnel, but as he does he sees a wedding dress on a manikin that will never be worn. The photographs of a once happy couple, that will never be happy again, and it affects him deeply.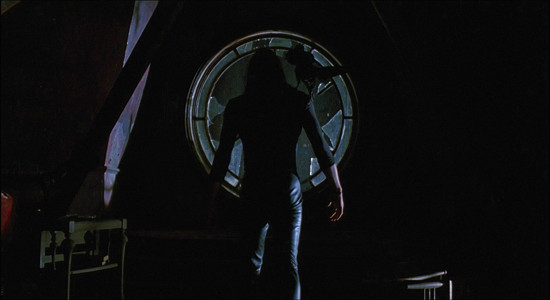 Outside he makes another discovery. That a street child, Sarah (Rochelle Davis) unrelated to either person, was in their care. Shelley's last words to Sergeant Albrecht before she's put in the ambulance is, "Take care of Sarah."
One year later, Sarah puts flowers on the graves of Shelley and Eric. A crow watches.
Elsewhere in the city property is being destroyed, fires are being set. It's Devil's Night again.
Only this time, something is different. Eric Draven rises from the grave. Full, complete, and screaming in birth agony: he knows why he is here. Eric follows the crow back to an old and abandoned crime scene. And anything that Eric may have forgot in death, is remembered. This thing that was once Eric Draven relives the horror of rape, torture, and death, all over again. Eric finds the pieces of his and Shelley's life laying on the floor and scattered about their former apartment - now garbage. He assembles his clothing out of it all. These were the last things he and Shelley saw in life. They'll be the last things his murderers see before their death.
And so it begins, Eric Draven is now, himself, The Crow, and on Devil's Night, he makes a house call on every last one of the people who murdered him and Shelley.
"Victims. Aren't we all."
But as we see from the beginning, it won't end there. Because the gang that attacked Shelley and Eric were on orders from someone else entirely. The gang answers to Grange (Tony Todd: CANDYMAN [all], FINAL DESTINATION [all], HATCHET, SHADOW PUPPETS), who in turn answers to Top Dollar (Michaell Wincott: ALIEN: RESURRECTION), the crime boss who created Devil's Night.
Director Proyas got great performances out of all of his actors, memorable stand outs include, Bai Ling (THE BREED, SKY CAPTAIN AND THE WORLD OF TOMORROW) as Myca and Joe Polito (C.H.U.D.) as Gideon.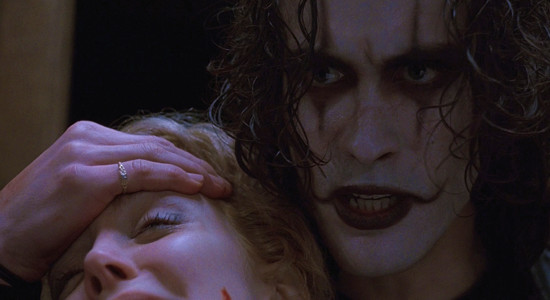 "Mother is the name for God on the lips and hearts of all children. Do you understand?"
Many actors, many people, have died in the actual act of rendering their "last performance." Most were not the best representation of what they could do. It's death after all, you never quite know when it's going to happen. Brandon Lee died before he could complete his performance. But what he and everyone else involved in THE CROW delivered is heartbreaking excellence.
You don't need all of this backstory to enjoy THE CROW or cry at the end.
But you might.
All Five Shriek Girls.






This review copyright 2008 E.C.McMullen Jr.