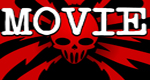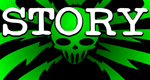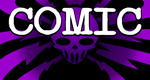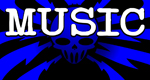 You Support This Site
When You Buy My Books
E.C. McMullen Jr.
PERPETUAL
BULLET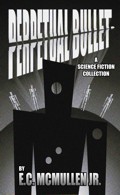 "'Some People' ... may be the standout story in the book."
-

John Grant

, Infinityplus

E.C. McMullen Jr.
WILLOW BLUE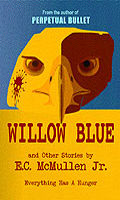 "'Willow Blue' will burrow under your skin and stay there long after you've put the book down."
- Jeffrey Reddick, Creator of
FINAL DESTINATION

IN OTHER BOOKS
E.C. McMullen Jr.'s
short story
CEDO LOOKED LIKE PEOPLE
in the anthology
FEAR THE REAPER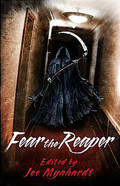 "This Ray Bradbury-esque is one of the most memorable and one of the more original stories I've read in a long time."
- Steve Isaak,
Goodreads

HORROR 201:
The Silver Scream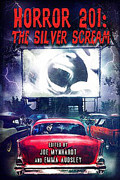 Filmmaker's Guidebook
featuring
RAY BRADBURY,
JOHN CARPENTER,
WES CRAVEN,
TOM HOLLAND,
E.C. McMULLEN Jr.,
GEORGE A. ROMERO,
and many more.



Extensively quoted in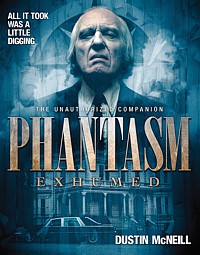 PHANTASM
EXHUMED
The Unauthorized Companion

Robert S. Rhine's
SATAN'S 3-RING
CIRCUS OF HELL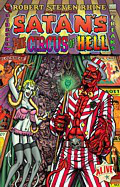 Forward by
GAHAN WILSON &
FEO AMANTE.
Featuring comics by
ALEX PARDEE,
WILLIAM STOUT,
STEVE BISSETTE,
FRANK DIETZ,
JIM SMITH,
FRANK FORTE,
ERIC PIGORS,
MIKE SOSNOWSKI,
OMAHA PEREZ,
DAVID HARTMAN,
STEVEN MANNION,
and more!

And In
CINEMA


E.C. McMullen Jr.


Head Production Designer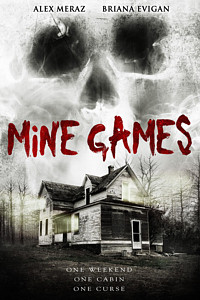 MINE GAMES


(Starring:
JOSEPH CROSS, BRIANA EVIGAN,
ALEX MERAZ)

Dept. head
Special Effects Make-Up
(SFX MUA)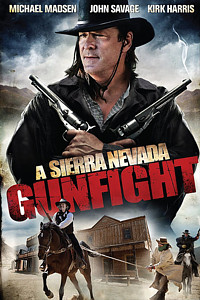 A SIERRA NEVADA
GUNFIGHT
(MICHAEL MADSEN & JOHN SAVAGE).

Production Designer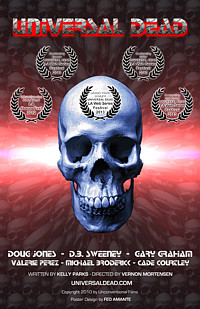 UNIVERSAL DEAD
(DOUG JONES,
D.B. SWEENEY,
GARY GRAHAM)

Art Director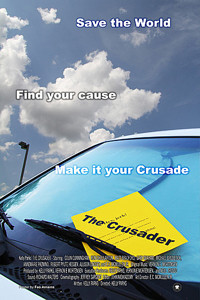 THE CRUSADER
(COLIN CUNNINGHAM,
GARY GRAHAM)
Review by
Brian Keene

DARK CITY

- 1997
USA Release: February 27, 1998
New Line Cinema
Rated: USA: R

"First, there was darkness. Then came 'The Strangers'. They were a race as old as time itself. They had mastered the ultimate technology, the ability to alter physical reality by sheer willpower alone. They called this power 'tuning'.
But they were dying.
The Strangers abandoned their world, searching the cosmos for a cure to their own mortality. Their quest brought them to a small, distant blue world. Our world . . ."
So begins DARK CITY, a 1998 cyber-noir thriller Directed by Alex Proyas (THE CROW). Proyas and fellow screenwriters Lem Dobbs and David S. Goyer (DEMONIC TOYS, THE PUPPET MASTERS, BLADE) have created a gritty and, well . . . dark tale that asks the question "What is real?". Indeed, by the end of this film, you may find yourself questioning your own reality as well.
Dr. Daniel Poe Schreber (Keifer Sutherland: LOST BOYS, FLATLINERS, THE VANISHING [U.S. Version]) has betrayed his own race by helping The Strangers perform experiments on mankind. One of those "experiments" is a man who may or may not be John Murdoch (Rufus Sewell: SHE-CREATURE). He awakes in a bathtub, naked and clueless as to who he is, how he arrived there, or who the dead girl in the bedroom is. Schreber, who is secretly plotting against The Strangers, warns Murdoch that he is in danger and the confused man flees into the night, desperately holding on to a solitary clue as to his real identity, a postcard for a place called Shell Beach.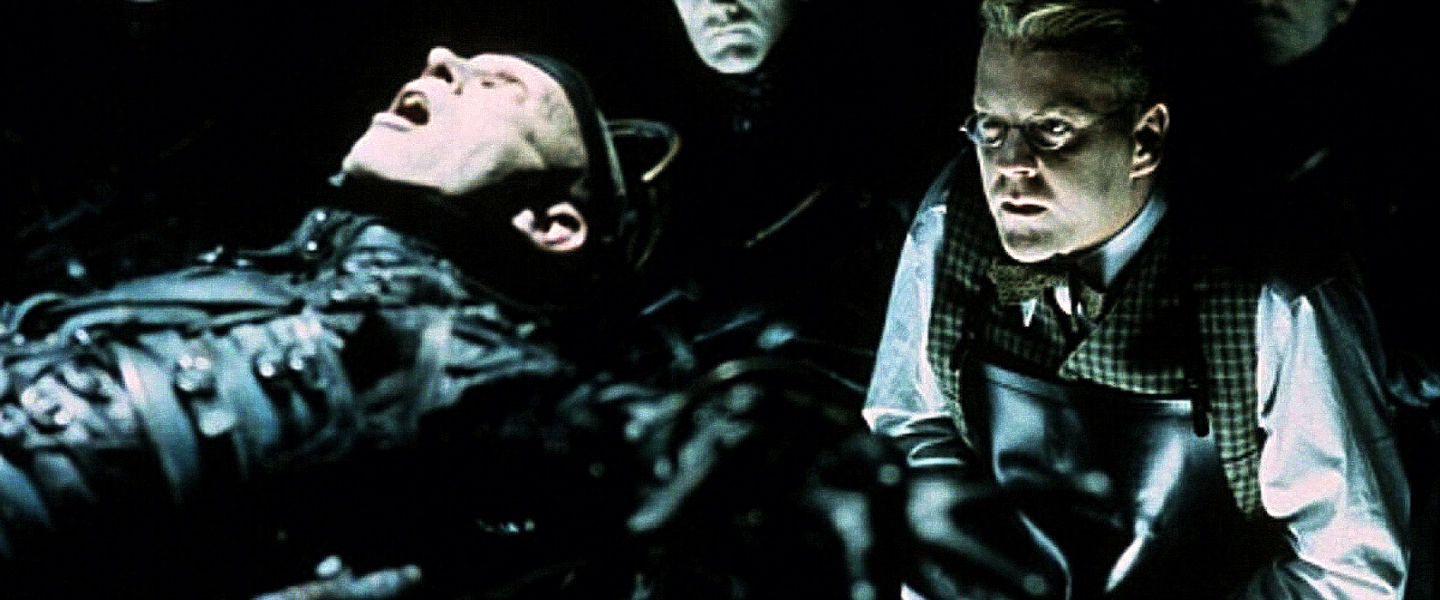 Our mystery man's dire predicament is just beginning however. Not only is John being pursued by The Strangers, but a woman who may or may not be his estranged wife Emma (Jennifer Connelly: PHENOMENA). To make matters worse, Police Inspector Bumstead (William Hurt: ALTERED STATES), who may or may not be a real officer, would also like a word with John about five dead prostitutes. Hurt's portrayal of Bumstead is among his finer work. This is a man who stoically goes about his job, trying to ignore the world that is literally falling apart around him.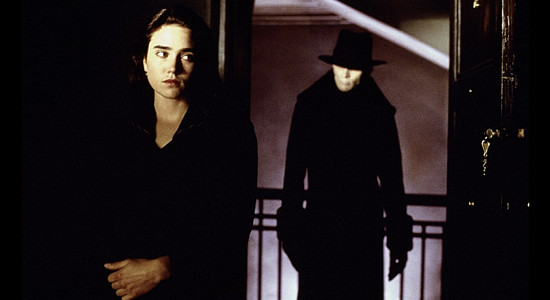 But as Bumstead's reality begins to crumble, he finds himself seeking the same answers that John is after.
It is impossible to go into detail about this film without giving away the plot. Suffice to say it is a masterpiece of Sci-Fi/Horror paranoia that mixes a unique blend of storytelling elements. Fans of THE X-FILES, THE CROW, BLADE RUNNER, and ANGEL HEART are sure to enjoy this movie. Laden with breath-taking special effects by Andrew Mason (THE MATRIX), 3D FX by Dan Kaufman (THE RELIC, VIRUS) and blessed with an intelligent and intriguing script, DARK CITY is a dark treat in which nothing is as it seems.
I give it four shriek girls.





This review copyright 1999 E.C.McMullen Jr.
TRIVIA
Jennifer Connelly has pretty much dedicated her career to intelligent movies and Horror Thrillers are no exception. In addition to DARK CITY she also acted in
PHENOMENA,
LABRYNTH,
WAKING THE DEAD,
REQUIEM FOR A DREAM,
THE HULK, and
DARK WATER.
In the late 1990s, there were a rash of "Altered Reality" films in addition to
DARK CITY
and many of the same people that worked on this picture also worked on Warner Bros.
THE MATRIX (1999)
and Columbia Pictures
THE THIRTEENTH FLOOR (1999).
THE MATRIX was not only made by much of the crew who worked on DARK CITY, but was shot using the same sets.