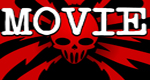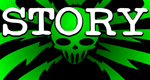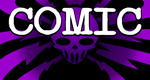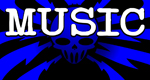 You Support This Site
When You Buy My Books
E.C. McMullen Jr.
PERPETUAL
BULLET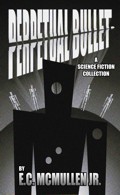 "'Some People' ... may be the standout story in the book."
-

John Grant

, Infinityplus

E.C. McMullen Jr.
WILLOW BLUE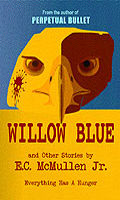 "'Willow Blue' will burrow under your skin and stay there long after you've put the book down."
- Jeffrey Reddick, Creator of
FINAL DESTINATION

IN OTHER BOOKS
E.C. McMullen Jr.'s
short story
CEDO LOOKED LIKE PEOPLE
in the anthology
FEAR THE REAPER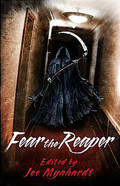 "This Ray Bradbury-esque is one of the most memorable and one of the more original stories I've read in a long time."
- Steve Isaak,
Goodreads

HORROR 201:
The Silver Scream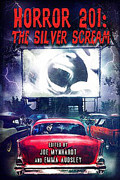 Filmmaker's Guidebook
featuring
RAY BRADBURY,
JOHN CARPENTER,
WES CRAVEN,
TOM HOLLAND,
E.C. McMULLEN Jr.,
GEORGE A. ROMERO,
and many more.



Extensively quoted in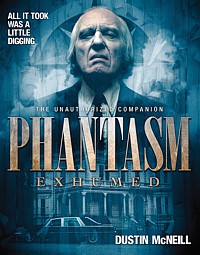 PHANTASM
EXHUMED
The Unauthorized Companion

Robert S. Rhine's
SATAN'S 3-RING
CIRCUS OF HELL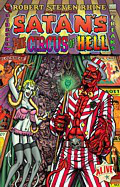 Forward by
GAHAN WILSON &
FEO AMANTE.
Featuring comics by
ALEX PARDEE,
WILLIAM STOUT,
STEVE BISSETTE,
FRANK DIETZ,
JIM SMITH,
FRANK FORTE,
ERIC PIGORS,
MIKE SOSNOWSKI,
OMAHA PEREZ,
DAVID HARTMAN,
STEVEN MANNION,
and more!

And
IN CINEMA


E.C. McMullen Jr.


Head Production Designer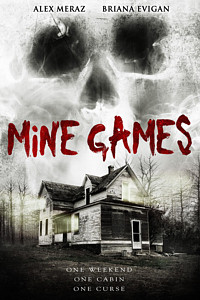 MINE GAMES


(Starring:
JOSEPH CROSS, BRIANA EVIGAN,
ALEX MERAZ)

Dept. head
Special Effects Make-Up
(SFX MUA)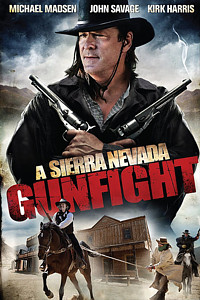 A SIERRA NEVADA
GUNFIGHT
(MICHAEL MADSEN & JOHN SAVAGE).

Production Designer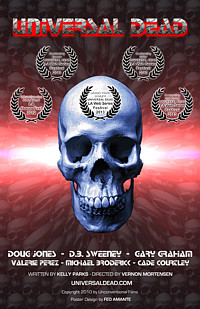 UNIVERSAL DEAD
(DOUG JONES,
D.B. SWEENEY,
GARY GRAHAM)

ART DIRECTOR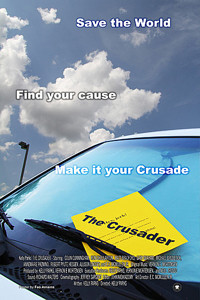 THE CRUSADER
(COLIN CUNNINGHAM,
GARY GRAHAM)
Review by
E.C. McMullen Jr.

BLEEDERS

aka

HEMOGLOBIN

aka

The Descendents

- 1997
USA Release: Oct. 13, 1998
A-pix Pictures
Ratings: UK: 18 / USA: R
This 1997 movie is a breed apart from most modern day horror flicks in that it takes its time to build a story. Fans of PSYCHO, ALIEN and PHANTASM might appreciate this. Fans of in your face Horror movies like A NIGHTMARE ON ELM STREET, SCREAM, and BLADE might get bored.
This movie is a first for writer Charles Adair, who is ably assisted by long time Horror movie writers Dan O' Bannon (ALIEN, DEAD & BURIED, RETURN OF THE LIVING DEAD, TOTAL RECALL, SCREAMERS) and Ronald Shusett (ALIEN, DEAD & BURIED, TOTAL RECALL). This a very good movie for a straight to video flick and I think the reason it did not get to the theaters is precisely because it takes so long to reveal itself. The worst thing about this movie is the fact that it has a dull prologue and an entirely unnecessary epilogue. Director Peter Svatek (WITCHBOARD III: The Possession) should have cut them out, despite the script. BLEEDERS could be so much better without them.
Let's focus!
The movie itself starts on a boat heading for an island in the Canadian Maritimes. French Canadian heart throb Roy Dupuis (SCREAMERS) plays the handsome but very John Strauss. He is coming from Paris in search of his family roots. An orphan, John is slowly being poisoned by a rare inherited blood disease. Unless he can find relatives with the same problem (and hopefully, a cure) he will die. He is accompanied and kept alive by his wife Kathleen (Kristen Lehman: Urs in the TV series FOREVER KNIGHT).
The island is inhabited largely by women. The menfolk are mostly fishermen and nearly all of them are out to sea chasing fishies. It is here that John and Kathleen meet Dr. Marlowe (Rutger Hauer: BLADE RUNNER, THE HITCHER, BUFFY THE VAMPIRE SLAYER).
A recent transplant to the island, Dr. Marlowe is a man who has seen all his life's work destroyed and all of his dreams shattered. The movie lightly balances the juxtaposition of John, a dying young man trying to stay alive, and Dr. Marlowe, a living old man waiting to die. These delicate touches throughout the movie are nice in that they don't insult our intelligence with overkill. Anyone who has seen ALIEN or DEAD & BURIED know that writers O' Bannon and Shusett take their time in building up to the horror. The results have usually been disastrous when O' Bannon tries it any other way, as he did with LIFEFORCE and SCREAMERS.
This is an island far from civilization however, and we all know what THAT means. This place has Evil Secrets! The first one is the mysterious wealthy family that used to live on the island 70 years before. They were killed when the islanders torched their house.
Another one is the fact that recently excavated coffins show that something tore the former occupant out of the casket From Beneath. The third, though by no means last secret, is that the Island occasionally experiences minor "earthquakes".
"It's just the island settling," Dr. Marlowe tells Kathleen. Nobody asks, "Settling? Settling into what?" But it tells us that the island must be hollow in places, and indeed this is so: it is honeycombed with caves.
Therein lies the story.
Peter Svatek's direction is beautifully assisted by the cinematography of Barry Gravelle (WITCHBOARD III: The Possession, THE LOST WORLD). Unlike so many low budget horror movies that leave you staring at the scenery simply to fill up the time required for a "feature length" movie, Gravelle has a real eye for showing how the women go about their day to day lives, interact, and exist so cut off from the rest of the world. This, combined with shots of various parts of the island make us understand just how truly isolated it really is. Svatek and Gravelle give us all this scenery without ever allowing the movie to stop dead in its tracks. Unlike, say, most Nicolas Roeg movies, the cinematography advances the story. We are never given the opportunity to say, "Enough already, get on with the flick!".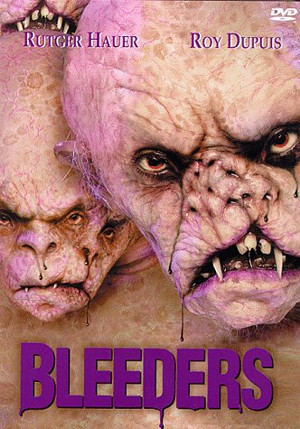 The DVD in the U.S. had a subtle difference in cover design. I's special packaging meant if you squeezed it, fake blood would swirl around inside the cover.
Sometimes, when you watch as many horror movies as I do, you need to step back and get someone else's perspective. This one came in the form of my wife, Luz (no horror fan she!), who was fully engrossed in this flick. To my surprise, it appears that this movie speaks to women on many levels, yet is no where near as cloy as your typical Hollywood "chick flick".
Where I found John puny and whiny (Oh buck up man! Jason and Michael have been through a lot worse and have come back for more! Ya wimp!), she found him to be an honest portrayal of a young man who has everything to live for but is dying against his will. She was impressed with Dupuis' acting ability and in one specific, crucial scene, one where John attempts to rape his wife, she actually found him even more sympathetic.
John has a tall, husky build and, after receiving still more disheartening news about his condition, turns to his wife Kathleen and begins kissing her, hugging her, being physically, sexually aggressive. Surprised and confused by his sudden sexual desperation, Kathleen fights back, kicking, screaming, and crying.
"No! Stop!"
John does stop, but only because his disease makes him too weak to overpower her. His energies are quickly exhausted and he collapses. She kicks herself away from him and, crying at the corner of the bed, shouts at him,
"What's wrong with you?"
Feebly, her giant husband crawls toward her, entreating her by touching the hem of her torn skirt. With tears welling in his eyes and his lost look, he answers.
"I love you, Kathleen: and I'm dying."
Which seems to be a real gear shifter for women. From the frightening, shocking battle of rape, right into the wide open vulnerability of the attacker. That's a tear jerker.
BLEEDERS has a few moments like this. The writers and director were again thoughtful enough not to stop the action for an emotional moment. Instead, the sense of the action is part of the emotions that come into play in this film. Few Horror movie makers understand this.
On the other hand, BLEEDERS builds up to many scary moments that, for me, just didn't pan out. The video comes with a specialty packaging that, when squeezed, makes fake blood curdle all around the box. This combined with the wall of flesh and heads on the cover, made me expect a lot more in the gruesome department. The grue is almost nonexistent, although there are a few choice and scary scenes.
For me, I would have preferred a finale battle with a huge End Boss: one with lots of heads and arms and enough hearts and brains that he/she can take a hit or two and keep coming. It felt like that's where the movie was going, so killing the End Boss with a pack of dynamite or maybe a bazooka that one of the more oddball islanders kept handy would have been a great ending for me.
But then, I'm a guy.
My wife (again, ignoring the stupid epilogue) liked the ending just the way it was. Like many women I've known, it made her happy to cry over a movie so sad.
<sigh> Women.
So if you are a guy, and you are with your gal, and you want to see a horror movie with good old Rutger Hauer, I suggest BLEEDERS (in some countries it goes by the tepid title HEMOGLOBIN). You will like the sex scenes, she will like the love scenes (which are the same scenes), and its a decent little scary movie to boot.
Three Shriek Girls for this Horror/Date movie.




This review copyright 1999 E.C.McMullen Jr.