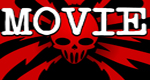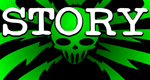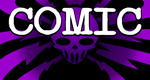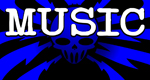 You Support This Site
When You Buy My Books
E.C. McMullen Jr.
PERPETUAL
BULLET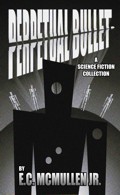 "'Some People' ... may be the standout story in the book."
-

John Grant

, Infinityplus

E.C. McMullen Jr.
WILLOW BLUE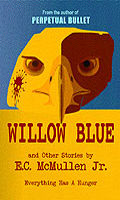 "'Willow Blue' will burrow under your skin and stay there long after you've put the book down."
- Jeffrey Reddick, Creator of
FINAL DESTINATION

IN OTHER BOOKS
E.C. McMullen Jr.'s
short story
CEDO LOOKED LIKE PEOPLE
in the anthology
FEAR THE REAPER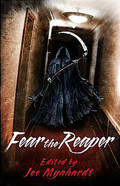 "This Ray Bradbury-esque is one of the most memorable and one of the more original stories I've read in a long time."
- Steve Isaak,
Goodreads

HORROR 201:
The Silver Scream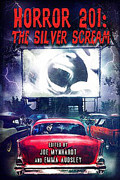 Filmmaker's Guidebook
featuring
RAY BRADBURY,
JOHN CARPENTER,
WES CRAVEN,
TOM HOLLAND,
E.C. McMULLEN Jr.,
GEORGE A. ROMERO,
and many more.



Extensively quoted in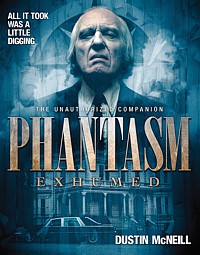 PHANTASM
EXHUMED
The Unauthorized Companion

Robert S. Rhine's
SATAN'S 3-RING
CIRCUS OF HELL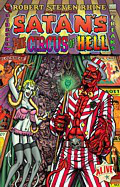 Forward by
GAHAN WILSON &
FEO AMANTE.
Featuring comics by
ALEX PARDEE,
WILLIAM STOUT,
STEVE BISSETTE,
FRANK DIETZ,
JIM SMITH,
FRANK FORTE,
ERIC PIGORS,
MIKE SOSNOWSKI,
OMAHA PEREZ,
DAVID HARTMAN,
STEVEN MANNION,
and more!

And In
CINEMA


E.C. McMullen Jr.


Head Production Designer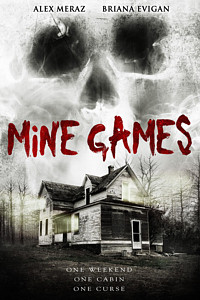 MINE GAMES


(Starring:
JOSEPH CROSS, BRIANA EVIGAN,
ALEX MERAZ)

Dept. head
Special Effects Make-Up
(SFX MUA)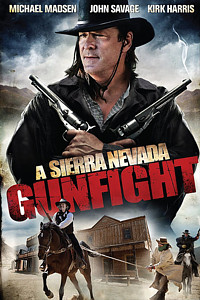 A SIERRA NEVADA
GUNFIGHT
(MICHAEL MADSEN & JOHN SAVAGE).

Production Designer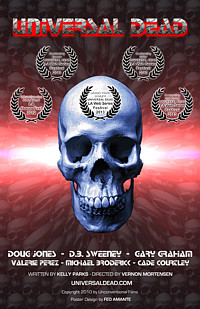 UNIVERSAL DEAD
(DOUG JONES,
D.B. SWEENEY,
GARY GRAHAM)

Art Director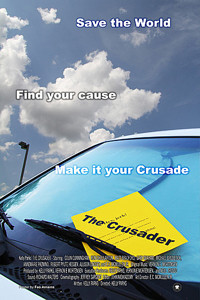 THE CRUSADER
(COLIN CUNNINGHAM,
GARY GRAHAM)
Review by
Ken King

FRIDAY THE 13th: THE FINAL CHAPTER

- 1984
USA Release: April 13, 1984
Sean S. Cunningham Films, Georgetown Productions Inc., Paramount Pictures
Rating: USA: R
"Why don't you run this through your computer, Teddy Bear?"
-Jimmy
In what was supposed to be the last ride for the FRIDAY THE 13TH series, director Joseph Zito (BLOOD RAGE, THE PROWLER) brings us my second favorite entry in the franchise, and arguably, the overall fan choice for the best film in said franchise, FRIDAY THE 13TH: THE FINAL CHAPTER.
As we learned a year later with possibly the WORST film in the series, FRIDAY THE 13TH: A NEW BEGINNING, such ain't always the case, little camper. Much like with HALLOWEEN III: SEASON OF THE WITCH (1982) the powers that be wanted to see if they could take the series in a whole new direction than the films before. Huh-uh. The fans were having none of it. So that plan was shut off before it gained any sort of traction. Thank the Horror Gods. They do listen and answer our prayers. Occasionally. Well, almost never. But they do hear us and choose not to ignore us. Sometimes.
While FRIDAY THE 13TH: THE FINAL CHAPTER does take place around the area of Crystal Lake, the camp itself, doesn't come into play this time around. Jason takes out his boredom and frustration about this factoid, by concentrating on a bunch of rowdy, high strung teens renting a house on the lake.
A residence next door sees MILF, Mrs. Jarvis (Joan Freeman: PANIC IN THE YEAR ZERO, TOWER OF LONDON, DEATHMOON) raising two kids,
Trish (Kimberly Beck: MASSACRE AT CENTRAL HIGH, DEADLY INTENTIONS, NIGHTMARE AT NOON, FALSE IDENTITY, PLAYROOM, IN THE DEEP WOODS) and
Tommy (Corey Feldman: TIME AFTER TIME, GREMLINS, FRIDAY THE 13TH: A NEW BEGINNING, THE LOST BOYS [all], THE 'BURBS, TEENAGE MUTANT NINJA TURTLES [1990], STEPMONSTER, TEENAGE MUTANT NINJA TURTLES III, VOODOO [1995], Tales From The Crypt: BORDELLO OF BLOOD, EVIL OBSESSION, STORM TROOPER, CITIZEN TOXIE: THE TOXIC AVENGER IV, SEANCE [2001], PUPPET MASTER VS DEMONIC TOYS, THE BIRTHDAY, TERROR INSIDE, SPLATTER, 6 DEGREES OF HELL, EXPOSURE, THE ZOMBIE KING, ZOMBEX).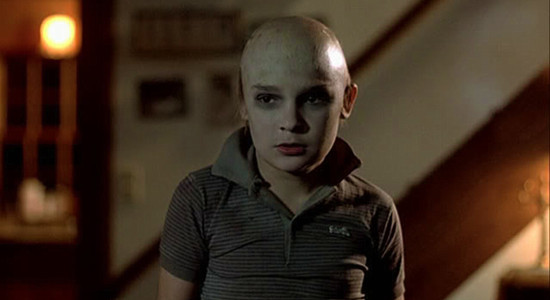 Feldman wasn't the only one in the cast destined for immediate stardom. Enter, Crispin Glover2 (BARTLEBY, WILLARD, INCIDENT AT LOCH NESS, SIMON SAYS, THE WIZARD OF GORE, BEOWULF [2007], FREEZERBURN, 9, ALICE IN WONDERLAND [2010], FREAKY DEAKY, AIMY IN A CAGE, WE HAVE ALWAYS LIVED IN THE CASTLE, BY THE RIVERS OF BABYLON, SMILEY FACE KILLERS, AMERICAN GODS [TV]) as one of the kids next door, Jimmy "Dead Fuck" Mortimer. Glover's resume is just as impressive as Feldman's was after this movie.
Jumping into the story at hand. It was a dark and stormy night, and this is a formula for certain disaster in a Horror film. Jason (played by Ted White3: DEMONOID, TRON, THE HIDDEN, DEADLY STRANGER) has been known for some brutal kills in his long and industrious career, but in this flick, he really seems to have a bug up his ass. FRIDAY THE 13TH: THE FINAL CHAPTER starts his whole "I have already killed some stupid teens this way a million times. Let me see if I can REALLY get creative this time around!"
Believe me; there's some great kills in this one. If not for my number one spot in my favorite FRIDAY films, THE FINAL CHAPTER would be at that coveted number. A close second is not a bad thing. Not at all.
TRIVIA
1 Crystal Lake's resident looney. I feel I was amiss in my former reviews about Ralph by not mentioning him, so I will rectify that oversight right here. Ralph was played by the late Walt Gorney, who starred in such films as TRADING PLACES and EASY MONEY, two of my all-time favorite comedy movies.
2 The crazy dance Crispin Glover does was shot using the music of AC/DC'S "Back in Black." However, it was replaced in the movie by an edited version of "Love is a Lie" by a group called LION.
3 Ted had issues with director Zito, especially where it came to his treatment of Corey Feldman and actress, Judie Aronson (WEIRD SCIENCE, THE SLEEPING CAR, HANNIBAL, DEEP CORE).
There was an incident where Aronson was forced to be nude and wet and caught hypothermia from having to do the scene on a cold night with freezing waters. White told Zito to get Aronson some heaters to warm her up between takes, or he was going to walk away from working on the film and kick Zito's ass when he did. The director hastily complied.
More at IMDb.
A NIGHTMARE ON ELM STREET was released on November 9, 1984, the same year as FRIDAY THE 13th - THE FINAL CHAPTER.
Anyway, Tommy, is a Horror aficionado and budding mask maker. He shows off some of his wares to this hitchhiker dude that earlier in the day, he and his sister, Trish, picked up when he helped get their car started on some backwoods dirt road.
The guy's name is Rob (Erich Anderson: NIGHT WATCH [1997], OFFICER DOWNE) and he is a man on a mission: Find the killer who iced his sister. Like Voorhees, he seems surly when he is onscreen. I imagine anyone would be. It could also have something to do with carrying a huge backpack around with apparently having no available transport to help in his vendetta.
Jason soon gets to work. As usual, he has a low tolerance level for drinking, doing drugs and the satin sheet tango. If Crazy Ralph1 were still around, he would be telling the whole lot of them, "You're doooooomed! You're all doooooooomed!" Even though he was a few sandwiches shy of a picnic, the dude knew the area he lived in all too well.
After much bloodshed, there is a confrontation that ends with the teasing of a possible new killer on the block. But we won't get into Spoiler Territory.
I'm glad that the studio decided in the end not to let this be the last film in the franchise, if it had been, it would have been a high note to go out on. But still and yet, I am glad this wasn't the end.
The only gripe I really have with the film is Corey Feldman. I can only take him in small doses, and he was front and center through the majority of it. I didn't mind him so much in movies like THE LOST BOYS (1987) and STAND BY ME (1986), because he had other talents like his fellow Corey, Corey Haim, and stars like Keifer Sutherland (both films) River Phoenix, Jason Patrick and Jamie Gertz, there to sort of grab the lion's share of screen time. Alas, this wasn't the case with FRIDAY THE 13TH: THE FINAL CHAPTER.
Too bad they couldn't give more time to a star like Crispin Glover. That dude is nothing but entertaining.
Late film critic, Roger Ebert, called FRIDAY THE 13TH: THE FINAL CHAPTER, "An immoral and reprehensible piece of trash."
Despite Ebert's endorsement, or lack thereof, don't let this sway your decision about digging on this movie. Knowing the Horror community like I do, his words will send you flocking toward it. This is one of the ones you want to add to your collection, guys.
It's definitely a legendary piece of film making where it comes to the Slasher subgenre.
Four Shriek Girls





This review copyright 2020 E.C.McMullen Jr.