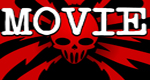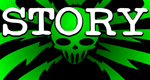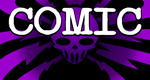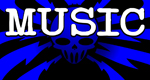 Support This Site

When You Buy My Books
E.C. McMullen Jr.
PERPETUAL
BULLET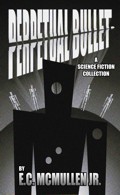 "'Some People' ... may be the standout story in the book."
-

John Grant

, Infinityplus

E.C. McMullen Jr.
WILLOW BLUE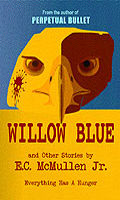 "'Willow Blue' will burrow under your skin and stay there long after you've put the book down."
- Jeffrey Reddick, Creator of
FINAL DESTINATION

IN OTHER BOOKS
E.C. McMullen Jr.'s
short story
CEDO LOOKED LIKE PEOPLE
in the anthology
FEAR THE REAPER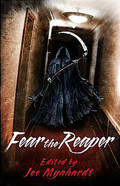 "This Ray Bradbury-esque is one of the most memorable and one of the more original stories I've read in a long time."
- Amazon Review

HORROR 201:
The Silver Scream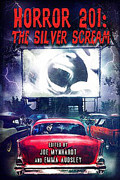 Filmmaker's Guidebook
featuring
RAY BRADBURY,
JOHN CARPENTER,
WES CRAVEN,
TOM HOLLAND,
E.C. McMULLEN Jr.,
GEORGE A. ROMERO,
and many more.



Extensively quoted in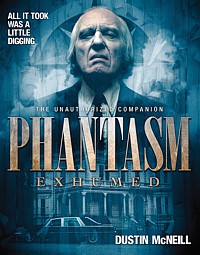 PHANTASM
EXHUMED
The Unauthorized Companion

Robert S. Rhine's
SATAN'S 3-RING
CIRCUS OF HELL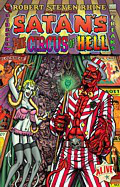 Forward by
GAHAN WILSON &
FEO AMANTE.
Featuring comics by
ALEX PARDEE,
WILLIAM STOUT,
STEVE BISSETTE,
FRANK DIETZ,
JIM SMITH,
FRANK FORTE,
ERIC PIGORS,
MIKE SOSNOWSKI,
OMAHA PEREZ,
DAVID HARTMAN,
STEVEN MANNION,
and more!

Also
IN CINEMA
E.C. McMullen Jr.
Head Production Designer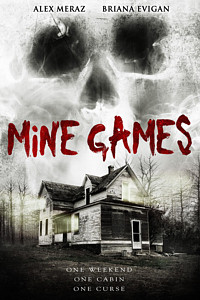 MINE GAMES


(Starring:
JOSEPH CROSS, BRIANA EVIGAN,
ALEX MERAZ)
Review by
Diane Matson

9

- 2009
USA Release: Sept. 9, 2009
Focus Features, Relativity Media, Starz Animation
Rated: Canada, Singapore: PG / France: U / Ireland: 12A / South Korea: 12 / USA: PG-13
In this CGI tale, the 1940's had a slightly different timeline, because it was a period when complex robots were created and used for a war that obliterated all organic life. But before he died, a scientist created some 3-4 inch humanoids, mechanical on the inside, burlap on the outside, so a bit of humanity could live on. Each creature was a little different than the others, with a number on its back to signify the order in which it was made.
The oldest, of course, is 1 (voiced by Christopher Plummer - INSIDE MAN) who prefers the hide and wait-it-out approach to problems. Then there's the not entirely insane 6 (Crispin Glover - WILLARD), intelligent but timid 5 (John C. Reilly - DARK WATER), courageous 6 (Jennifer Connelly - PHENOMENON, DARK CITY, HULK, DARK WATER, THE DAY THE EARTH STOOD STILL), and more brawn than brains 8 (Fred Tatasciore). After 9 (Elijah Wood - THE FACULTY, THE LORD OF THE RINGS) wakes up (ages after the rest) the audience discovers the (mostly) dead world with him. He soon runs into the scientific 2 (Martin Landau - ALONE IN THE DARK), along with something that used to be a cat but now is a nasty, mechanical-skeletal hybrid.
Although filled with familiar elements, our world, explored from a 3 inch perspective, is vastly altered. A round piece of mechanical metal with three mysterious symbols on it, entrusted to 9, ensures a lot of dying, hiding, rescuing, and running. All of which takes place while the little creatures fight each other and much larger, mechanical beasts, while discovering the secrets behind the mysterious object. Throw in rubble, eons of decay, and some mechanical marvels, and you get a most enjoyable romp.
All hail the director/story-writer! Shane Acker (who helped animate THE LORD OF THE RINGS: Return of the King, for Weta Digital), has a UCLA Master's in architecture and MFA in animation. This is Shane's first feature, so I suspect he's doomed to get at least one Oscar (and a barrelful of additional awards) during his filmmaking career.
Each burlap character looks, acts, and speaks uniquely, which speaks highly not only of the wonderful actors, but brilliant animators, visual effect wizards, and utterly cool art department. Scriptwriter Pamela Pettler (MONSTER HOUSE, CORPSE BRIDE) took Shane's brilliant story, and brought it to full featured life.
And behind all great CGI visual, is, if properly done, the totally ignored audio gang! Fabulously foleyed by Sean England (MY BLOODY VALENTINE), properly recorded and sound designed by the masterful Will Files (CLOVERFIELD), and- Well, actually there's too many talented folks to list here.
Although Danny Elfman (BEETLEJUICE, EDWARD SCISSORHANDS, MARS ATTACKS!, CORPSE BRIDE, MONSTER HOUSE), created the main themes, the rest of the music was composed by Deborah Lurie (XMEN 2, SPIDER-MAN 2 & 3, HELLBOY 2: THE GOLDEN ARMY), who has worked with Danny on a number of films. And Danny, Deborah, and Pamela have all worked with producer Tim Burton (EDWARD SCISSORHANDS, MARS ATTACKS!, SLEEPY HOLLOW, CORPSE BRIDE, SWEENEY TODD). Deborah also worked for producer Timur Bekmambetov (NIGHTWATCH).
Special applause to the fun, animated title and end credits! Couldn't find the specific culprit, but since they were identical to those in his short, I'm pretty sure Shane Acker is responsible. The man has shameless amounts of creativity.
What I really loved about 9 is, because the film takes place in an alternate history, I usually had no idea what was coming up, or why that round thing was so valuable. So I could just sit back and let whatever amazing new thing was happening or being revealed unfold in a world wonderfully alien, yet also familiar.
However, I was able to anticipate a few general things, particularly in the latter half of the movie, but it's really hard to make absolutely every scene completely unexpected. I especially loved the unexpectedly lovely last minute of 9.
4 Shriek Girls.





This review copyright 2009 E.C.McMullen Jr.