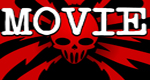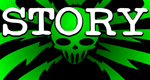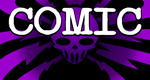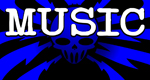 You Support This Site
When You Buy My Books
E.C. McMullen Jr.
PERPETUAL
BULLET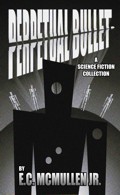 "'Some People' ... may be the standout story in the book."
-

John Grant

, Infinityplus

E.C. McMullen Jr.
WILLOW BLUE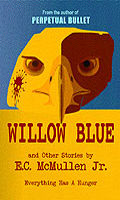 "'Willow Blue' will burrow under your skin and stay there long after you've put the book down."
- Jeffrey Reddick, Creator of
FINAL DESTINATION

IN OTHER BOOKS
E.C. McMullen Jr.'s
short story
CEDO LOOKED LIKE PEOPLE
in the anthology
FEAR THE REAPER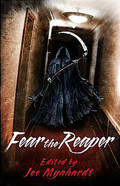 "This Ray Bradbury-esque is one of the most memorable and one of the more original stories I've read in a long time."
- Steve Isaak,
Goodreads

HORROR 201:
The Silver Scream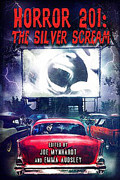 Filmmaker's Guidebook
featuring
RAY BRADBURY,
JOHN CARPENTER,
WES CRAVEN,
TOM HOLLAND,
E.C. McMULLEN Jr.,
GEORGE A. ROMERO,
and many more.



Extensively quoted in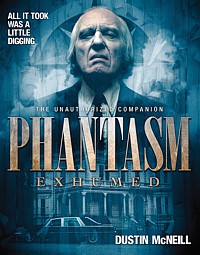 PHANTASM
EXHUMED
The Unauthorized Companion

Robert S. Rhine's
SATAN'S 3-RING
CIRCUS OF HELL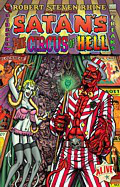 Forward by
GAHAN WILSON &
FEO AMANTE.
Featuring comics by
ALEX PARDEE,
WILLIAM STOUT,
STEVE BISSETTE,
FRANK DIETZ,
JIM SMITH,
FRANK FORTE,
ERIC PIGORS,
MIKE SOSNOWSKI,
OMAHA PEREZ,
DAVID HARTMAN,
STEVEN MANNION,
and more!

And In
CINEMA


E.C. McMullen Jr.


Head Production Designer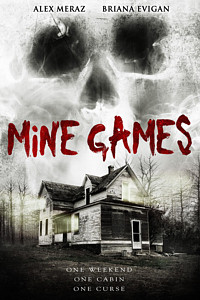 MINE GAMES


(Starring:
JOSEPH CROSS, BRIANA EVIGAN,
ALEX MERAZ)

Production Designer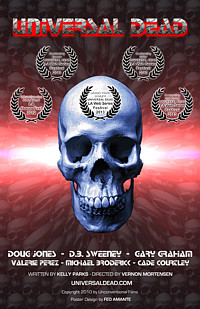 UNIVERSAL DEAD
(DOUG JONES,
D.B. SWEENEY,
GARY GRAHAM)

Art Director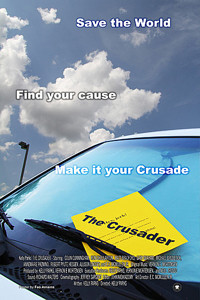 THE CRUSADER
(COLIN CUNNINGHAM,
GARY GRAHAM)
Review by
Kelly Parks

THE FACULTY

- 1998
USA Release: Dec. 25, 1998
Dimension Films
Rated: Australia: M / France & Netherlands: 12 / Germany: 16 / Hong Kong: IIB / Norway & Sweden: 15 / Spain: 18 / UK: 15 / USA: R
I used to have a board game called Alien Invasion.
Aside from showing what a lonely child I was, it also shows how well known and well understood the standard "Aliens Taking Over The World" idea is. The game was for two people, one playing the Alien, gradually taking over the minds of the residents of a small town, the other playing the one person in every movie who knows what's going on and is trying to convince everyone else that he's not crazy.
THE FACULTY follows this formula to the tenth decimal place. Every aspect is perfectly predictable. The Oscar committee need not spend the $7.50.
Does that mean I didn't like it?
No, my human friend, I liked it a lot. Following the recipe can lead to a tasty dish.
A lot of the pleasure comes from the flawed and therefore interesting characters, mostly outcast teens alienated from the rest of their peers. The only genuine innocent is Casey (Elijah Wood: THE LORD OF THE RINGS), the brainy nerd who first discovers the extraterrestrial plot and serves from that point on as exposition boy, explaining to us through his friends just why we should suspend our disbelief. The rest of the human freedom fighters are not nice people, but they're saving the world so we're willing to cut them some slack.
They quickly discover the aliens' one traditional weakness and race to exploit it before they are assimilated into the group mind, all the while dealing with the fear that one of them may already be not what they seem. There's one excellent nude scene (surprisingly not gratuitous - it made sense in the story) and a predictable open ending that would allow for a sequel.
There is also a
!!!SCIENCE MOMENT!!!:
Somebody (I'm not saying who) in this movie turns out not only to be an alien, but a giant mother alien monster. In a sense this represents the same kind of physics problem as with the Hulk: how can a normal sized human being transform into a creature that looks like it weighs about a ton? This isn't a matter of cell growth because cells (or any mass) can't appear from nowhere. Does that mean it's impossible?
Continued at SCIENCE MOMENT/Faculty
The grandfather of all these movies, INVASION OF THE BODY SNATCHERS, is always described as symbolizing its generation's fear of the dehumanizing spread of communism. I've never quite agreed with that, and THE FACULTY adds to my theory. We've all felt as if the people around us are cold and strange to one degree or another. We fear being left out and feeling like we don't belong. The idea that the reason for these feelings might not be our fault, that it's not me, it's them, is both frightening and satisfying. These movies play on that fantasy that the reason everyone else seems to be in on something that we're left out of is because of an evil conspiracy.
THE FACULTY plays on one of the most intense situations that fall into this category: High School. When you're seventeen, the things your teachers are forcing you to learn often seem nonsensical and alien. Having them turn out to be genuine ET's is a small step.
This movie was directed by Robert Rodriguez (FROM DUSK 'TIL DAWN) and written by David Wechter, Kevin Williamson (SCREAM, SCREAM 2, SCREAM 3) and Bruce Kimmel (THE CREATURE WASN'T NICE a.k.a. NAKED SPACE). Mr. Kimmel also directed "The First Nudie Musical" in 1976, which is irrelevant but weird.
Notable* in the cast are Salma Hayek (FROM DUSK 'TIL DAWN, DOGMA) as the school nurse and comedian Jon Stewart who actually manages to be menacing. Speaking of menacing, Robert Patrick (FROM DUSK TILL DAWN 2), who we all remember as the bad terminator (The T-1000) from TERMINATOR 2, does an excellent job as an evil alien.
*FeoNote: And Piper Laurie as teacher Karen Olson! Dude! She was CARRIE's Mad Mother!
On Feo Amante's shriek girl scale, THE FACULTY gets a 3.




This review copyright 1998 E.C.McMullen Jr.