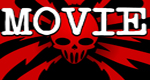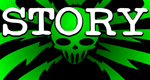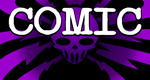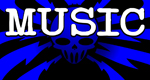 You Support This Site
When You Buy My Books
E.C. McMullen Jr.
PERPETUAL
BULLET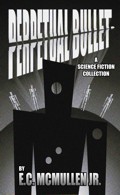 "'Some People' ... may be the standout story in the book."
-

John Grant

, Infinityplus

E.C. McMullen Jr.
WILLOW BLUE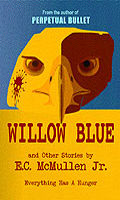 "'Willow Blue' will burrow under your skin and stay there long after you've put the book down."
- Jeffrey Reddick, Creator of
FINAL DESTINATION

IN OTHER BOOKS
E.C. McMullen Jr.'s
short story
CEDO LOOKED LIKE PEOPLE
in the anthology
FEAR THE REAPER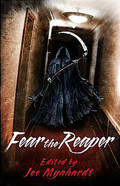 "This Ray Bradbury-esque is one of the most memorable and one of the more original stories I've read in a long time."
- Steve Isaak,
Goodreads

HORROR 201:
The Silver Scream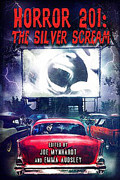 Filmmaker's Guidebook
featuring
RAY BRADBURY,
JOHN CARPENTER,
WES CRAVEN,
TOM HOLLAND,
E.C. McMULLEN Jr.,
GEORGE A. ROMERO,
and many more.



Extensively quoted in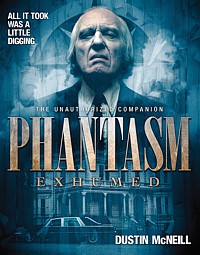 PHANTASM
EXHUMED
The Unauthorized Companion

Robert S. Rhine's
SATAN'S 3-RING
CIRCUS OF HELL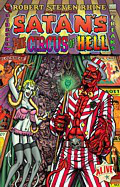 Forward by
GAHAN WILSON &
FEO AMANTE.
Featuring comics by
ALEX PARDEE,
WILLIAM STOUT,
STEVE BISSETTE,
FRANK DIETZ,
JIM SMITH,
FRANK FORTE,
ERIC PIGORS,
MIKE SOSNOWSKI,
OMAHA PEREZ,
DAVID HARTMAN,
STEVEN MANNION,
and more!

And In
CINEMA


E.C. McMullen Jr.


Head Production Designer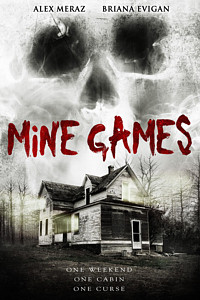 MINE GAMES


(Starring:
JOSEPH CROSS, BRIANA EVIGAN,
ALEX MERAZ)

Dept. head
Special Effects Make-Up
(SFX MUA)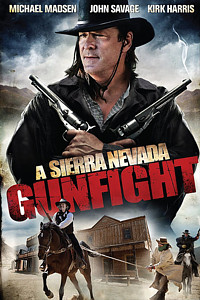 A SIERRA NEVADA
GUNFIGHT
(MICHAEL MADSEN & JOHN SAVAGE).

Production Designer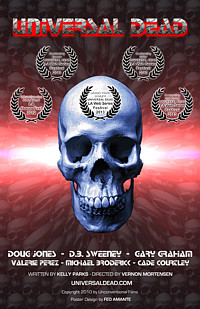 UNIVERSAL DEAD
(DOUG JONES,
D.B. SWEENEY,
GARY GRAHAM)

Art Director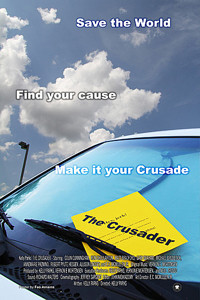 THE CRUSADER
(COLIN CUNNINGHAM,
GARY GRAHAM)
Review by
Kelly Parks

TERMINATOR 2: Judgement Day

- 1991
USA Release: July 3, 1991
Carolco Pictures, Pacific Western, Lightstorm Entertainment, Canal+, T2 Productions, TriStar Pictures
RATINGS: Australia: M / Finland: K-16 / France: -12 / Germany & Netherlands: 16 /
Norway & Spain: 18 / Sweden, U.K. 15 / USA: R
Try this: Get in a discussion with a sci-fi / horror fan about sequels. Make the statement that you think sequels are never better than the original. I bet you $20 that, if they disagree, the two examples they give are, "ALIENS was better than ALIEN, and TERMINATOR 2 was better than TERMINATOR." This is so common it was included in an argument between film students in a scene in SCREAM 2 (which was NOT better than the original).
ALIENS and TERMINATOR 2 (and, of course, THE TERMINATOR) are all James "I'm the King of the World" Cameron movies. This guy knows what the hell he's doing.
TERMINATOR 2 opens like its predecessor, with the arrival of two time travelers from the future. One is the familiar Terminator (Arnold Schwarzenegger: THE TERMINATOR, TOTAL RECALL, END OF DAYS, THE 6th DAY), the other turns out to be an even more advanced Terminator (Robert Patrick: THE FACULTY, FROM DUSK TILL DAWN 2) who is made of a bizarre liquid metal that allows him to assume any form he wishes. Both begin searching for John Conner (Edward Furlong: BRAINSCAN, PET SEMATARY II), the teenage son of Sarah Conner (Linda Hamilton: THE TERMINATOR).
Things have not gone well for Sarah. She's a patient at a mental institution, sentenced there after she was caught trying to blow up the Cyberdyne computer company building – the company that will eventually build the SkyNet computer that starts WWIII. Her son John has become a disillusioned juvenile delinquent, raised by foster parents and constantly in trouble.
The two Terminators converge on John, both finding him at the Galleria mall. They find each other as well and this is where we see the true power of the shape changer. Any damage done to him is instantly healed. We also see that Schwarzenegger's character is here to protect John.
John and the "good" Terminator escape temporarily and this is when John faces the fact that his mother isn't crazy. Everything she said about Terminators and time travel was true. And in a good example of the kind of causality loops time travel can cause, John finds out that his future self sent the good Terminator back in time, just as his future self sent Kyle Reese, John's father, back in time in the first movie. Which brings up the idea that if you receive information about something you will do some time in the future, what happens if you reach that point in your life and do something else? Does your past then alter to fit your actions?
Sarah has become a very different person from the first movie. No longer a naive, young woman, she's now bitter and tough. We first see her doing pull-ups in her hospital room at the mental ward.
In charge of her care is Dr. Silberman (Earl Boen: THE TERMINATOR, THE DENTIST), the same police psychiatrist who we met in the first movie. He believes her to be a dangerous paranoid schizophrenic (is there any other kind?) and keeps a respectful distance, since in her last escape attempt she stabbed him in the knee with his pen.
Her eventual escape is handled beautifully, because in spite of being pretty muscular she is a small woman. But the hand-to-hand is well done and believable. And then comes my favorite scene in the movie.
FeoNote:
TERMINATOR 2 was made in 1990 and released in 1991.
The incredible CGI effects in that movie were astounding! You look at it today and it is no less amazing. So what were CGI SFX
people doing then that they are not doing now? Because despite the advancement of technology both in computer hardware and
software, Motion Picture CGI effects have largely taken a major step backward. They are blurry or fuzzy and obviously fake.
TRIVIA
You've heard about the Harlan Ellison connection.
Now hear about it from Ellison himself.
TERMINATOR ORIGINS
SEPTEMBER, 13, 2013
T-1000? Liquid metal that heals itself? Oh brother! Talk about your SciFi fanta... Oh, we have that now?
SPANISH SCIENTISTS CREATE SELF-HEALING 'TERMINATOR' PLASTIC
Her escape attempt is almost successful, but is interrupted by the arrival of the good Terminator and her son John, bent on rescuing her. The evil Terminator arrives at about the same time and the two machines fight once again, in full view of the skeptical Dr. Silberman.
What must he be thinking, now that he knows that all of Sarah's paranoid rantings are true. The Terminators are real, which means the end of the world she's always talking about is real as well. I imagine he'd be on the next plane to Easter Island.
Which brings up another issue I wished the movie had covered: the media. Imagine the events of the first movie, especially one man wiping out a police station full of cops. The tabloid stories, cable documentaries and made for TV movies such an event would generate would turn into a cottage industry of it's own. Then the stories from the events in this movie would come out, about the unstoppable machines, the silvery shape-shifter, all the deaths and all the destruction, etc. The time-traveling-killer-robots angle would make this a cult right up there with Big Foot and UFO's.
!!!SCIENCE MOMENT!!!:
Kudos to Cameron for doing an atomic bomb right. So many movies don't understand that the speed of light is MUCH faster than the speed of sound, so that if a nuke goes off over a city, first would come the brilliant, blinding heat flash and then (seconds or minutes later, depending on distance) comes the blast.
For more science on the other Terminator movies, go to THE SCIENCE MOMENT/T2 page.
Unfortunately, TERMINATOR 2 also gets a
!!!UNFAIR RACIAL CLICHÉ ALERT!!!:
Have you heard of it? If not, check out what the URCA is, then go to URCA/Terminator2 to see why this movie gets one. But beware: the UNFAIR RACIAL CLICHÉ ALERT has Spoilers!
Finally, I have to say something about the "Director's Cut." This contains lots of extra footage, and plenty of new scenes and most of them suck. I've never seen a director's cut of anything that was better than the original, and this is no exception. There was one small part of the extra footage that was interesting, and I thought should have stayed in the final version.
After the evil Terminator is frozen solid by liquid nitrogen, shattered and then reassembles himself, the director's cut includes several scenes that imply some damage was done. At one point he grabs a railing that's painted in black and yellow stripes and his arm takes on those colors up to the elbow. He looks confused when he notices this, as if he's losing control of his shape changing ability.
Cameron may not be King of the World, but he definitely rules the sci-fi action universe, and easily earns another 5 Shriek Girls.






This review copyright 1999 E.C.McMullen Jr.
| | |
| --- | --- |
| | |
A Brief History of the Many DVD Release Problems of TERMINATOR 2
ARCHIVAL UPDATE:
UPDATE: JANUARY 14, 2009
Interactual Player, according to its website as of January 14, 2009, has not been updated since 2003 and is only built to work on Windows operating systems up to Windows XP and Mac OS 10.3 (released nearly six years ago in 2003 - Apple has released two new Operating Systems since then). The latest news from Interactual has not been updated since September, 2006! Its probably best to avoid this software like the plague.
I still haven't posted a purchase link to the single disc BLU-RAY version of TERMINATOR 2 because the BLU-RAY version was not remastered for BLU-RAY, doesn't contain the extras of the 2 disc extreme edition released a few years ago by Artisan, and quality-wise is less than mediocre. We're talking sub-par here folks.
I don't know what the business model at distributor, LIONSGATE is in regards to this disc, but it isn't one of competence.
There is a reason why this blu-ray is selling for less than the cost of most single disc regular DVDs. It's that bad. Don't get me wrong!
T2: Excellent!
Artisan 2 Disc Extreme DVD: Excellent!
Lionsgate Blu-Ray: Crap. OUT WITH THE OLD
Owners of older DVD copies of TERMINATOR 2, or those who might purchase a used DVD copy of TERMINATOR 2 to watch on their computer, should look for old video software on the disc that is incompatable with the latest operating systems.
MARCH 1, 2009
FINALLY! Lionsgate has announced the SkyNet Edition release of the TERMINATOR 2 BLU-RAY.
MAY 30, 2009
TERMINATOR 2: SkyNet Edition BLU-RAY And it is beautiful! It has all the extras and features that a movie of this quality, and the audience, deserves!
UPDATE JAN. 2017
Interactual is Shut Down!
Computer issues with some
TERMINATOR 2 DVDs
Your T2 DVD may use PCFriendly, aka InterActual software, so it may not work on your PC and more than likely won't work with any DVD player software you might already have. Some versions of PC Friendly pop their icon right onto your desktop as soon as the DVD starts spinning, actually installing itself even though you didn't ask for it. Users of Windows 98, Me, and 2000 have reported problems. PC Friendly has angered so many customers that the Interactual Software is now packaging PC Friendly under a different name:, Interactual Player, and even they recommend the free upgrade. To be safe, if you have had problems in the past and Interactual is on the DVD, avoid it.
If you should have any problems that cannot be corrected by the latest driver downloads, and you wish to view your DVD movies on your PC (especially important to notebook / laptop users), return your DVD to the store, state your complaint, and insist on a full refund. InterActual and PCFriendly make no warranty, expressed or implied, that their software can serve any useful purpose at all.
On their site, InterActual actually blames the computers and operating systems for any problems with Their Software.
I gotta tell you InterActual guys just in case you didn't notice: Personal Computers weren't designed to work with your software, see? Your software was supposed to work with the PC Industry Standard of that time. Got it?
Tech service for most computer manufacturers recommend using your PC's DVD player and uninstalling PC Friendly / Interactual entirely.
Wikipedia Entry on Interactual Player.