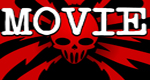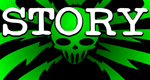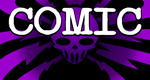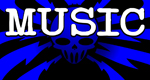 Support This Site

When You Buy My Books
E.C. McMullen Jr.
PERPETUAL
BULLET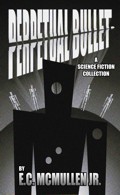 "'Some People' ... may be the standout story in the book."
-

John Grant

, Infinityplus

E.C. McMullen Jr.
WILLOW BLUE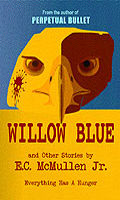 "'Willow Blue' will burrow under your skin and stay there long after you've put the book down."
- Jeffrey Reddick, Creator of
FINAL DESTINATION

IN OTHER BOOKS
E.C. McMullen Jr.'s
short story
CEDO LOOKED LIKE PEOPLE
in the anthology
FEAR THE REAPER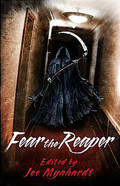 "This Ray Bradbury-esque is one of the most memorable and one of the more original stories I've read in a long time."
- Amazon Review

HORROR 201:
The Silver Scream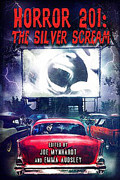 Filmmaker's Guidebook
featuring
RAY BRADBURY,
JOHN CARPENTER,
WES CRAVEN,
TOM HOLLAND,
E.C. McMULLEN Jr.,
GEORGE A. ROMERO,
and many more.

Robert S. Rhine's
SATAN'S 3-RING
CIRCUS OF HELL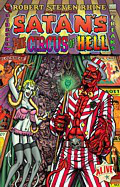 Forward by
GAHAN WILSON &
FEO AMANTE.
Featuring comics by
ALEX PARDEE,
WILLIAM STOUT,
STEVE BISSETTE,
FRANK DIETZ,
JIM SMITH,
FRANK FORTE,
ERIC PIGORS,
MIKE SOSNOWSKI,
OMAHA PEREZ,
DAVID HARTMAN,
STEVEN MANNION,
and more!

Also
IN CINEMA
E.C. McMullen Jr.
Head Production Designer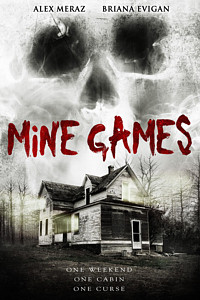 MINE GAMES


(Starring:
JOSEPH CROSS, BRIANA EVIGAN,
ALEX MERAZ)

Dept. head
Special Effects Make-Up
(SFX MUA)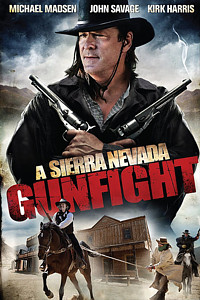 A SIERRA NEVADA
GUNFIGHT
(MICHAEL MADSEN & JOHN SAVAGE).

Production Designer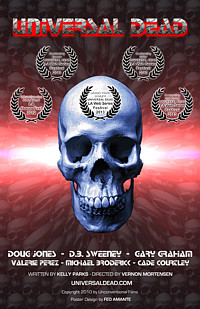 UNIVERSAL DEAD
(DOUG JONES,
D.B. SWEENEY,
GARY GRAHAM)

ART DIRECTOR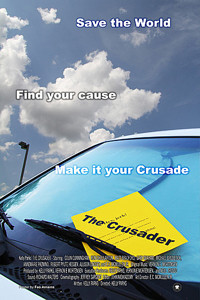 THE CRUSADER
(COLIN CUNNINGHAM,
GARY GRAHAM)
Review by
E.C.McMullen Jr.

CENTURION

- 2010
USA Release: AUG! 27, 2010
Celador Films, Magnet
Rated: USA: R
A half naked man gets his ass handed to him (figuratively) and goes running through the snow with a major wound on his chest.
A Roman outpost on the far flung outskirts of what will one day be known as the island of England, falls to the enemy. That enemy being the Picts who live there.
This is the guy telling the story. His name is Centurion Quintus Dias (Michael Fassbender: 300, EDEN LAKE, BLOOD CREEK, JONAH HEX) and in voice over he tells us his tale. One that doesn't begin with this movie or end with it. Instead, we are about to witness a single slice of life in the battle of Roman Conquest and Rome's brutal, decades long fight with the Picts.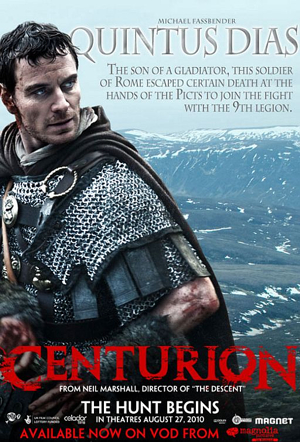 Incredibly, Quintas survives to make it to the next Roman outpost. There he meets General Titus Virilus (Dominic West: THE FORGOTTEN, THE PUNISHER: WAR ZONE, 300) of the 9th Legion, and Governor Agricola (Paul Freeman: RAIDERS OF THE LOST ARK, HOT FUZZ). Having escaped certain death, Quintas surprises everyone by announcing that he wants to return to the field of battle, and help lead General Virilus to the Picts. Virilus isn't keen on going, but he is blackmailed into it by Governor Agricola.
The Governor also assigns the General a silent warrior woman whose own tribe was slaughtered by the Picts (there were a few British tribes in those days). He trusts her implicitly.
As they make their way back to the north, Quintas bonds with his new legion and their General. One battle later and we learn that the silent warrior woman has betrayed the Romans, is a Pict herself, has a name, Etain (Olga Kurylenko: THE SNAKE, HITMAN, MAX PAYNE), and has some pretty solid reasons for hating Romans.
Writer and director Neil Marshall is once again experimenting with genres, as we've seen him do in all of his previous movies from DOG SOLDIERS to THE DESCENT and even to the intentionally derivative DOOMSDAY. The plot of CENTURION places Etain in the role of villain and the Picts as a Villainous tribe.
But the actual story is far from that. The Tribal leader of the Picts is Gorlacon (Ulrich Thomsen: KILLING ME SOFTLY, HITMAN, THE BROKEN, FEAR ME NOT, TELL TALE). What has made him a particularly good tribal leader is his hatred for Romans, brought about by the fact that his wife was raped and murdered by them.
What fuels Etain's hate for Romans is that her father was murdered by the Romans when she was a child and they forced her to watch. Then they forced her to watch her Mother raped and murdered. They then gang raped her, and cut out her tongue as a joke so she could never speak ill of the Roman Empire.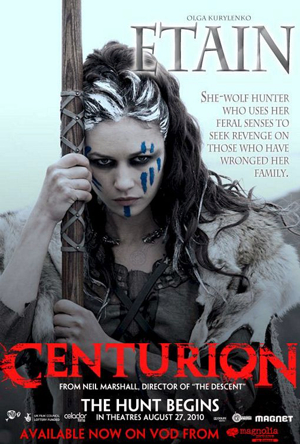 The body of CENTURION is General Virilus' army getting their asses royally kicked and the few straggling survivors trying to live long enough to make their way back to a Roman garrison.
This is hampered by the fact that Etain is an extraordinary tracker, and leads a hunting party that seeks the heads of every one of the escapees.
Unfortunately, like THE DESCENT and DOOMSDAY, CENTURION also gets an
!!!UNFAIR RACIAL CLICHE ALERT!!!:
You don't know what an UNFAIR RACIAL CLICHE ALERT (URCA) is? Go to my URCA page and find out. Then see why CENTURION gets one at URCA/Centurion.
CENTURION is largely a chase film set on foot, as befits the period. There are no deep insights into human nature here or layered meaning. First and foremost, this is an action movie which was exactly what Neil Marshall set out to achieve. He also had the honesty for the period to paint no side in a particularly flattering light. While the Picts were slaughtered by the Romans, they weren't benign to the other neighboring tribes that lived around them: Barbaric is as barbaric does.
However, CENTURION is entertaining, brutal, action packed and thrilling. The manner in which people lived then is visually laid out in cold, gritty detail so exacting you can almost smell it. The Horror fan side of me adored the gore. If you're not cool with the grue, you may want to look elsewhere as the bloodletting often plumbs the visceral depths of slasher movies, but CENTURION will appeal to fans of Horror AND Thriller.
Three Shriek Girls.




This interview copyright 2010 E.C.McMullen Jr.