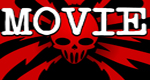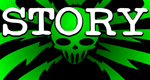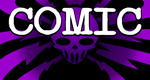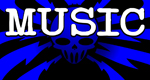 You Support This Site
When You Buy My Books
E.C. McMullen Jr.
PERPETUAL
BULLET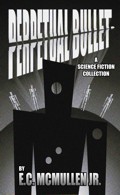 "'Some People' ... may be the standout story in the book."
-

John Grant

, Infinityplus

E.C. McMullen Jr.
WILLOW BLUE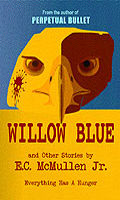 "'Willow Blue' will burrow under your skin and stay there long after you've put the book down."
- Jeffrey Reddick, Creator of
FINAL DESTINATION

IN OTHER BOOKS
E.C. McMullen Jr.'s
short story
CEDO LOOKED LIKE PEOPLE
in the anthology
FEAR THE REAPER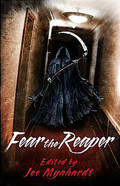 "This Ray Bradbury-esque is one of the most memorable and one of the more original stories I've read in a long time."
- Steve Isaak,
Goodreads

HORROR 201:
The Silver Scream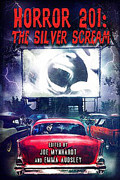 Filmmaker's Guidebook
featuring
RAY BRADBURY,
JOHN CARPENTER,
WES CRAVEN,
TOM HOLLAND,
E.C. McMULLEN Jr.,
GEORGE A. ROMERO,
and many more.



Extensively quoted in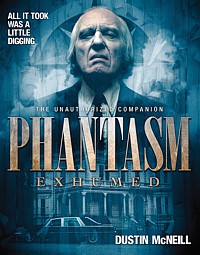 PHANTASM
EXHUMED
The Unauthorized Companion

Robert S. Rhine's
SATAN'S 3-RING
CIRCUS OF HELL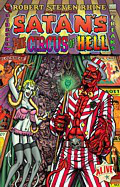 Forward by
GAHAN WILSON &
FEO AMANTE.
Featuring comics by
ALEX PARDEE,
WILLIAM STOUT,
STEVE BISSETTE,
FRANK DIETZ,
JIM SMITH,
FRANK FORTE,
ERIC PIGORS,
MIKE SOSNOWSKI,
OMAHA PEREZ,
DAVID HARTMAN,
STEVEN MANNION,
and more!

And
IN CINEMA


E.C. McMullen Jr.


Head Production Designer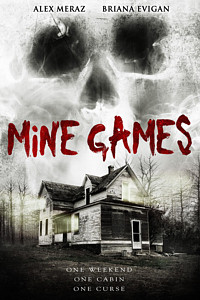 MINE GAMES


(Starring:
JOSEPH CROSS, BRIANA EVIGAN,
ALEX MERAZ)

Dept. head
Special Effects Make-Up
(SFX MUA)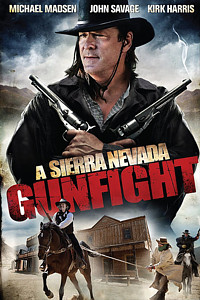 A SIERRA NEVADA
GUNFIGHT
(MICHAEL MADSEN & JOHN SAVAGE).

Production Designer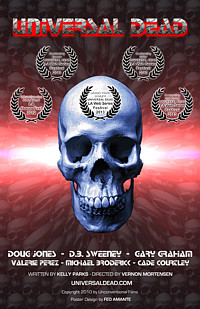 UNIVERSAL DEAD
(DOUG JONES,
D.B. SWEENEY,
GARY GRAHAM)

ART DIRECTOR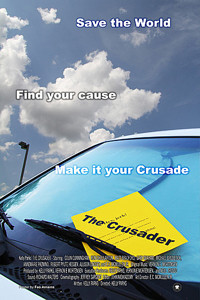 THE CRUSADER
(COLIN CUNNINGHAM,
GARY GRAHAM)
Review by
Ken King

EXCALIBER

- 1981
USA Release: April 10, 1981
Cinema '84, Orion Pictures
Rating: USA: R
"And all for this lunacy called 'love.' This distemper that strikes down both beggar and king. Never again! Never!"
- Merlin
The early to mid-80's were rife with teenage sex comedies, the Brat Pack, 50's inspired Sci-Fi/Horror flicks and their various remakes, action films starring the likes of Sylvester Stallone, Arnold Schwarzenegger, Chuck Norris and Jean Claude Van Damme. While this is all a fact that can't be disputed, another thing that is a dead certainty: it was an Age Undreamed of and Days of High Adventure.
Yes, my friends, from the Mists of Fable and Pulp Novels of the 30's, and stories inspired by such scribblings, came the era of the genre known as Sword & Sorcery flicks.
Theaters and video stores were inundated with films and their numerous knockoffs which had Barbarians and half naked Damsels-in-Distress being menaced by dragons, demons and monsters of every description. In 1981 there were movies like CLASH OF THE TITANS, DRAGONSLAYER, THE SWORD & THE SORCERER, and some parts of the animated HEAVY METAL. 1982 saw CONAN THE BARABARIAN and BEASTMASTER. 1983 had KRULL and more animated fare like FIRE AND ICE.
While there are some great titles in there (some not so great), my go to movies were always CONAN THE BARABARIAN and the subject of this review, EXCALIBUR. The movie was directed, produced and written by (screenplay) John Boorman (DELIVERANCE, ZARDOZ, and God help me, THE EXORCIST II: THE HERETIC). EXCALIBUR marked the big screen debuts of greats like
Gabriel Byrne as Uther Pendragon (THE KEEP, THE USUAL SUSPECTS, END OF DAYS, GHOST SHIP).
Liam Neeson as Gawain (DARKMAN, THE HAUNTING [1999], BATMAN BEGINS),
Ciaran Hinds as Lot (MARY REILLY, THE SUM OF ALL FEARS, ROAD TO PERDITION, LARA CROFT TOMB RAIDER: THE CRADLE OF LIFE, THE PHANTOM OF THE OPERA [2004], RACE TO WITCH MOUNTAIN, THE ECLIPSE, THE RITE, GHOST RIDER: SPIRIT OF VENGEANCE, HARRY POTTER AND THE DEATHLY HALLOWS: PART 2,THE WOMAN IN BLACK, GAME OF THRONES [TV], ELIZABETH HARVEST, THE TERROR [TV]),
Cherie Lunghi as Guenevere (THE CANTERVILLE GHOST, MARY SHELLY'S FRANKENSTEIN, BONES. Her series appearances: TALES OF THE UNEXPECTED, APPARITIONS, WIZARDS VS. ALIENS, MIDSOMER MURDERS, CASUALTY).
Other pivotal actors who had big screen debuts before this include Nigel Terry as King Arthur (FEARDOTCOM),
Nicol Williamson as Merlin (LE MOINE, THE SEVEN-PER-CENT SOLUTION,THE CHEAP DETECTIVE, VENOM [1981], THE EXORCIST III: LEGION, SPAWN [TV]),
Helen Mirren as Morgana Le Fay (2010: THE YEAR WE MAKE CONTACT, THE HAWK, TEACHING MRS. TINGLE, NO SUCH THING, THE CLEARING),
Nicholas Clay as Lancelot (THESE ARE THE DAMNED, THE NIGHT DIGGER, TERROR OF FRANKENSTEIN, EVIL UNDER THE SUN),
and Paul Geoffrey as Perceval.
This magnificent visual feast of a film starts right in the thick of things with a battle going on between Uther (Byrne) and his knights against those of Duke Cornwall (Corin Redgrave: THE MAGUS, SURREAL ESTATE, ULTRAVIOLET [TV], CLOSE YOUR EYES). Eventually, both sides tire of the fighting and strike a truce. That lasts all of about five minutes and they are back at it again. Why? Because Uther saw Cornwall's old lady, Igrayne (Katrine Boorman) dance! He decides to throw away all he has gained to hopefully get laid! What comes later, he righteously deserves.
Merlin (Williamson) tries to warn him off and to think with the head at the end of his neck and not the one further south, but... as it always does, good advice falls to the wayside, unheeded. Reluctantly, Merlin weaves a spell to help Uther rape Igrayne (never mind that she is an unsuspecting participant), under the guise of good ol' Cornwall. The jig is up nine months later when baby Arthur comes along. Merlin takes off with the future King of Camelot, as per his and Uther's agreement. Either Uther has a change of heart and mind, or he couldn't deal with Igrayne' wailing any longer, but whatever the case, he goes after Merlin.
Bad mistake.
Cornwall's men, still pissed about Uther's betrayal, set upon the King. Before Uther gives up the ghost, he rams Excalibur, sword of Gods and Kings, into a nearby stone and exclaims loudly that no one will rule except him.
Exit Uther two seconds later. Cornwall's knights try to extract the sword from the stone to no avail.
Later...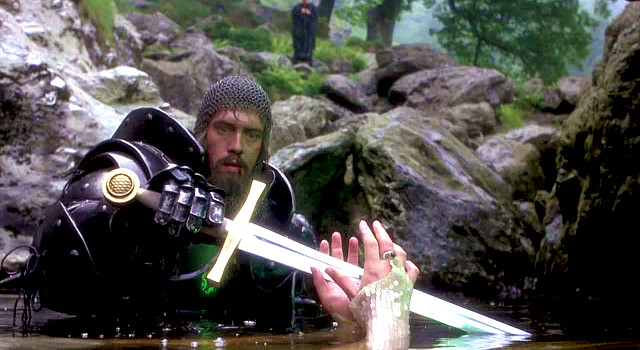 Too late does Arthur learn that a supreme system of government cannot come from some
farcical aquatic ceremony.
I won't go into all the hoopla that follows this. Much of it is already known. The source material for EXCALIBUR is mostly based on Le Morte d'Arthur, by Sir Thomas Mallory. The movie covers pertinent plot points that are known of the Arthurian Legend, from the Sword in the Stone, to Arthur's sending his knights on a quest for the Holy Grail to his untimely demise. All through the story, the narrative is rife with deception, betrayal, murder and black magic. History even repeats itself when Morgana (Mirren) does the exact same thing to her half-brother, Arthur (Terry) that Uther did to their mother. Morgana wants their son, Mordred to ascend to the throne and unseat his father as King.
Young Mordred is Charley Boorman: MISTER FROST, THE BUNKER.
Adult Mordred is Robert Addie: ABSOLUTION.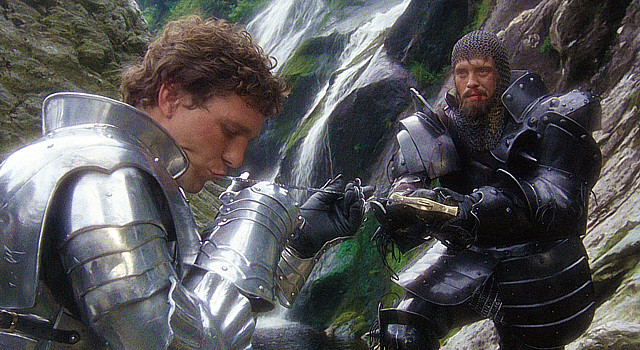 LANCELOT: "Mmm! Smooches Booches!"
ARTHUR: "Wot-ho! Gods, you're a freak! Say, how'd you like to come to my castle?"
To say this doesn't go over too well is an understatement. More fighting ensues. This movie is full of it in some form or other. They manage to squeeze a lot of things in in the 140-minute run of the film. A LOT of things.

If you have read anything that pertains to King Arthur, you know how this sucker ends. And thus, ends my review.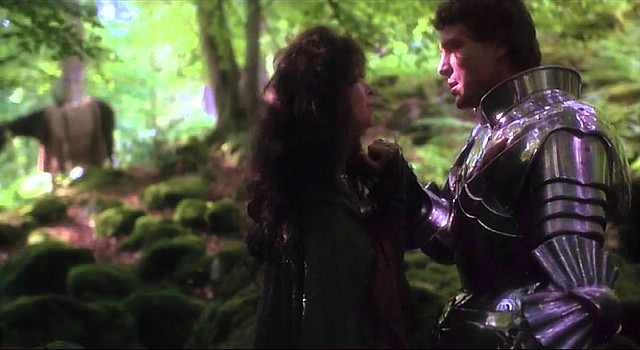 GUENEVERE: "O' gallant Lancelot! You kissed a man's sword for me!"
LANCELOT: "I'd do it a thousand times more, as befits my... my... my-uh...!"
GUENEVERE: "Idiom?"
FINAL THOUGHTS
I would give this movie Five Shriek Girls, but the fact that Director John Boorman used his daughter, Katrine, as a rape victim, totally nude, though unaware of her perilous situation, and thoroughly enjoying it, says something I don't even want to think about. I'm no prude by a long shot, but there's definitely something wrong with this picture. If I had to criticize Dario Argento very harshly for filming his daughter, Asia, nude, in 1993's TRAUMA,* then I have to give Boorman as much flak, even though I love EXCALIBUR and it remains one of my favorite films, period.
Finally, I want to say that Paul Geoffrey as Perceval totally steals this movie for me. Anytime he is onscreen, he's a joy to watch, even when he is a wet behind the ears squire, to being knighted by Arthur, to the grueling trials and tribulations he endures to find the Holy Grail. Paul Geoffrey, you totally rocked that role, man.
Four Shriek Girls.





This review copyright 2008 E.C.McMullen Jr.
*
Asia Argento was 16 when she shot her nude scenes for TRAUMA in 1992.
Katrine Boorman was 22 and, as an adult woman, chose to do her scenes nude for realism. Her Director Pop, John, insisted that actor Gabrielle Byrne hump a pin cushion and the cuts were edited together to make it appear that the two were copulating.
"I've always said that once you've been raped by Gabriel Byrne and Corin Redgrave in armour, watched by your father, you'll never look back."
- Katrine Boorman