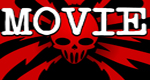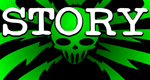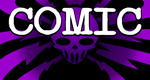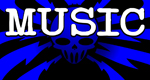 You Support This Site
When You Buy My Books
E.C. McMullen Jr.
PERPETUAL
BULLET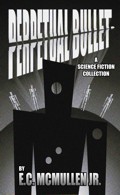 "'Some People' ... may be the standout story in the book."
-

John Grant

, Infinityplus

E.C. McMullen Jr.
WILLOW BLUE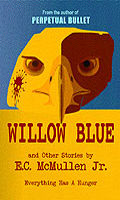 "'Willow Blue' will burrow under your skin and stay there long after you've put the book down."
- Jeffrey Reddick, Creator of
FINAL DESTINATION

IN OTHER BOOKS
E.C. McMullen Jr.'s
short story
CEDO LOOKED LIKE PEOPLE
in the anthology
FEAR THE REAPER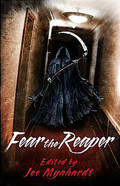 "This Ray Bradbury-esque is one of the most memorable and one of the more original stories I've read in a long time."
- Steve Isaak,
Goodreads

HORROR 201:
The Silver Scream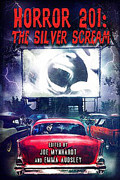 Filmmaker's Guidebook
featuring
RAY BRADBURY,
JOHN CARPENTER,
WES CRAVEN,
TOM HOLLAND,
E.C. McMULLEN Jr.,
GEORGE A. ROMERO,
and many more.



Extensively quoted in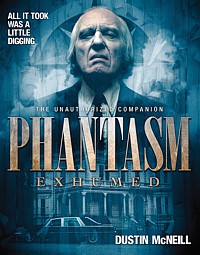 PHANTASM
EXHUMED
The Unauthorized Companion

Robert S. Rhine's
SATAN'S 3-RING
CIRCUS OF HELL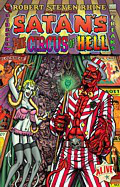 Forward by
GAHAN WILSON &
FEO AMANTE.
Featuring comics by
ALEX PARDEE,
WILLIAM STOUT,
STEVE BISSETTE,
FRANK DIETZ,
JIM SMITH,
FRANK FORTE,
ERIC PIGORS,
MIKE SOSNOWSKI,
OMAHA PEREZ,
DAVID HARTMAN,
STEVEN MANNION,
and more!

And In
CINEMA


E.C. McMullen Jr.


Head Production Designer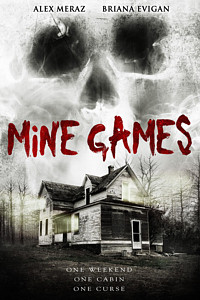 MINE GAMES


(Starring:
JOSEPH CROSS, BRIANA EVIGAN,
ALEX MERAZ)

Dept. head
Special Effects Make-Up
(SFX MUA)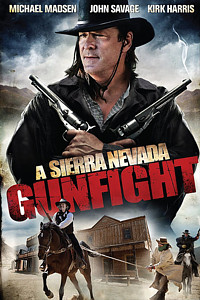 A SIERRA NEVADA
GUNFIGHT
(MICHAEL MADSEN & JOHN SAVAGE).

Production Designer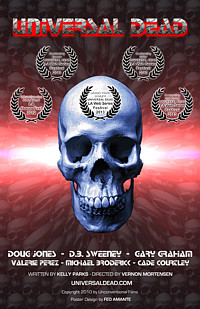 UNIVERSAL DEAD
(DOUG JONES,
D.B. SWEENEY,
GARY GRAHAM)

Art Director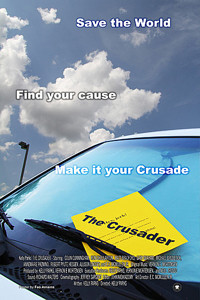 THE CRUSADER
(COLIN CUNNINGHAM,
GARY GRAHAM)
Review by
Mike Bracken

BEFORE IT'S TOO LATE!


TIP JAR




THE GATES OF HELL

aka

City Of The Living Dead

- 1980
USA Release: May 6, 1983
Dania Film / National Cinematografica
Rated: Australia: R / France: -16 / Germany:

BANNED

/ UK: 18 / USA: Unrated or R
One thing that becomes readily apparent when viewing THE GATES OF HELL is that legendary Italian director Lucio Fulci is no Argento or Michele Soavi. Sure, Fulci's a competent filmmaker who has a fairly distinguished filmography (including THE BEYOND, HOUSE BY THE CEMETERY, and NEW YORK RIPPER), but ultimately he lacks the stylistic flourishes that are so inherent in both Argento and Soavi's best work - one of the key elements that makes Euro-horror so much fun to watch. Here, instead of offering us a terrifying horror film, Fulci gives us a movie that's so inept that it's actually good.
Looking a lot like a rough draft for Fulci's later film, THE BEYOND, THE GATES OF HELL tells the story of Dunwich, Massachusetts, a small town where a priest commits suicide in the local cemetery. This event opens the gates of hell, allowing the dead to return and walk the earth . . . unless a reporter, a psychic, and a psychologist can close them before the impending All Saint's Day holiday. In the meantime, lots of weird things start happening, all usually accompanied by an appearance of the dead priest, who's generally hanging from his noose like some kind of satanic piñata.
The performances are actually pretty decent, considering the insipid dialogue that was written into the script. Genre veteran Christopher George (GRIZZLY, PIECES) turns in the best performance as Peter Bell, the aforementioned reporter. Fulci regular Catriona MacColl (THE BEYOND, HOUSE BY THE CEMETERY) plays Mary, the psychic, and Carlo de Mejo (HOUSE BY THE CEMETERY, ALIEN CONTAMINATION, MANHATTAN BABY) tackles the role of Jerry, the psychiatrist. Italian horror icon John Morghen (aka Giovanni Lombardo Radice: CANNIBAL FEROX, STAGEFRIGHT, THE SECT) once again demonstrates that he's the hardest dying man in showbiz, this time playing the sexual deviant Bob, who takes an industrial-sized drill bit through the head. Also featured in a small role is none other than auteur Michele Soavi, playing a back alley Romeo who meets with our demonic priest in one the film's most famous scenes.
Gino de Rossi (CANNIBAL FEROX, HOUSE BY THE CEMETERY, ZOMBI) handles the FX duties here, with varying degrees of success. THE GATES OF HELL is widely remembered for two gore sequences: the John Morghen drill bit to the head and the even more infamous girl ralphing her intestines scene. Both of these are great sequences and well worthy of their infamy. Some of the other FX, however, are more laughable than anything. When the zombies rip off several characters' scalps in order to get at their brains, the effect is undeniably lame. Equally unimpressive is the zombie make-up itself - it appears as if de Rossi decided to do nothing other than glue oatmeal to the actors' faces to make them look lumpy and undead. Needless to say, it has less than the desired effect, as I found myself giggling anytime one of these undead monsters appeared on the screen.
Speaking of monsters "appearing" on the screen, the film has the hysterically bad habit of having the zombies possess what appears to be the ability to teleport. One second they're there - then poof, they're gone, only to re-appear a few seconds later . . . somewhere else. I don't mind a guy taking liberty with the established rules, but I would like to know what the rules are beforehand. Zombies simply don't teleport where I come from.
Also delightfully entertaining is the foley work. Foleys, for those of you not familiar with the term, are the guys who watch the film and add the sound effects. There are lots of worms and maggots in this movie, none of which make any sound in the real world. But, here in Fulci-land, they screech and squeak and squish along, all pretty noisily, in fact. What's even worse though are the sound effects when our heroes prepare to enter the underground cemetery. Here, we're treated to various wilderness sounds, including the screeching of monkeys - in New England, no less.
Fabio Frizzi's (THE BEYOND, ZOMBI) score is appropriately "Goblin-esque", managing to be both synth-heavy and gothic at same time. What seems to work against it the most isn't anything to do with Frizzi's ability as a composer, but more because of Vincenzo Tomassi and Lucio Fulci's sloppy editing. Like most of Fulci's films, THE GATES OF HELL features an abundance of rough edits, jumping from one scene to another with little warning and no real transition. In this film, we can be watching a scene with a zombie, Frizzi's score pounding along, then suddenly jump to another unrelated scene - which has no music at all. What makes the effect even more jarring is that Frizzi's score isn't gradually toned down before the jump, nor is it even at a point where you can cut away from it effectively. No, Fulci just jumps to the next scene, cutting off the music in mid-note. It's a disconcerting technique, and one that exists in every one of his films I've seen (although, THE BEYOND seems to be less guilty of this than most of his other films).
The direction is what we've come to expect from Fulci - meaning there's lot of unnecessary zoom-in shots of actors' eyes, leering zoom shots of any gore effect, and a generally crass approach to the genre that's really out of line with his compatriots such as Argento. Notably missing from the film is the Fulci gore staple, brutal eye violence. Fulci is the king of ocular mayhem, generally featuring at least one eyeball removal/impalement/etc. in each of his films.
What is perhaps most aggravating about this film (aside from the ending, which I'll get to shortly) is that half the scenes are so poorly lit that you can't see what's happening. Everything else that I've bitched about up to this point still manages to make the movie campy fun, but this is my one legitimate beef with this movie. When the characters go down into the cemetery near the end, they're surrounded by the newly risen dead . . . of course, you can't really see any of the dead, but you know they're there because they eventually pop into frame. Watching this flick is like watching TV with a black sheet over the screen. It's incredibly aggravating, to say the least.
The film features one of those infamous "twist" endings, and it's one that pretty much sucks. I won't spoil it for you here, but I will defend Fulci. Apparently, Fulci shot a better ending, but someone spilled coffee / embalming fluid / whatever on the footage. Fulci didn't have time to reshoot, so he did the best he could with what was left.
Fulci wrote the film's script and it's a real howler. The dialogue is unbelievably bad, with characters basically covering all the exposition through idle chatter. Early on, Mary witnesses the Father's suicide during a seance. She screams and apparently dies of fright. Later, reporter Bell hears her screaming from inside her coffin and frees her with a pickax (good thing the funeral homes in New York don't use embalming fluid, eh?). The town of Dunwich doesn't appear on any map, yet at one point, the locals are listening to the radio where the announcer mentions that not only is Dunwich a town, but it's also the name of the county. To complicate matters further, Dunwich is supposedly built on the ruins of Salem, Massachusetts - interesting since Salem is still there. These are just a few of the unintentionally hilarious moments in the film . . . rest assured, there are many more left for you to discover on your own.
I know it must seem like I dislike this movie from my review, but I don't. In fact, I like THE GATES OF HELL quite a bit. It's not a good horror film by any stretch of the imagination, but it's one of those great pieces of schlock that's endearing nevertheless.
If you've never seen a Fulci flick before, I'd recommend starting with THE BEYOND or ZOMBI, two of his more impressive offerings. If you do see THE GATES OF HELL first, I can only hope that you won't allow it to color your perceptions of the man's work too badly. Despite his misfirings, Fulci was certainly capable of making some good horror films. I give this one 4 negative shriek girls - it's good campy fun.





This review copyright 1999 E.C.McMullen Jr.