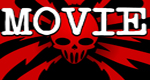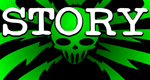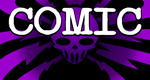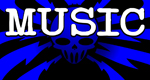 You Support This Site
When You Buy My Books
E.C. McMullen Jr.
PERPETUAL
BULLET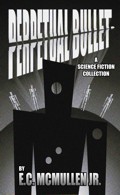 "'Some People' ... may be the standout story in the book."
-

John Grant

, Infinityplus

E.C. McMullen Jr.
WILLOW BLUE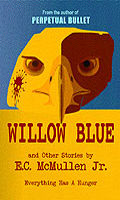 "'Willow Blue' will burrow under your skin and stay there long after you've put the book down."
- Jeffrey Reddick, Creator of
FINAL DESTINATION

IN OTHER BOOKS
E.C. McMullen Jr.'s
short story
CEDO LOOKED LIKE PEOPLE
in the anthology
FEAR THE REAPER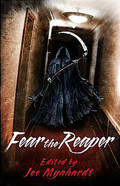 "This Ray Bradbury-esque is one of the most memorable and one of the more original stories I've read in a long time."
- Steve Isaak,
Goodreads

HORROR 201:
The Silver Scream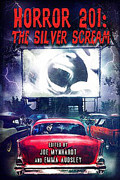 Filmmaker's Guidebook
featuring
RAY BRADBURY,
JOHN CARPENTER,
WES CRAVEN,
TOM HOLLAND,
E.C. McMULLEN Jr.,
GEORGE A. ROMERO,
and many more.



Extensively quoted in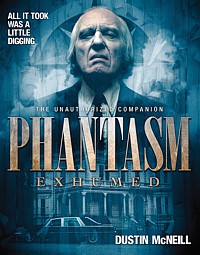 PHANTASM
EXHUMED
The Unauthorized Companion

Robert S. Rhine's
SATAN'S 3-RING
CIRCUS OF HELL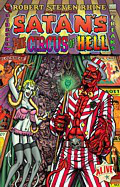 Forward by
GAHAN WILSON &
FEO AMANTE.
Featuring comics by
ALEX PARDEE,
WILLIAM STOUT,
STEVE BISSETTE,
FRANK DIETZ,
JIM SMITH,
FRANK FORTE,
ERIC PIGORS,
MIKE SOSNOWSKI,
OMAHA PEREZ,
DAVID HARTMAN,
STEVEN MANNION,
and more!

And In
CINEMA


E.C. McMullen Jr.


Head Production Designer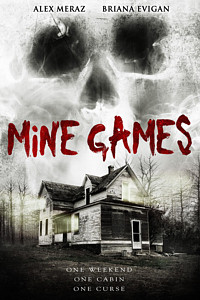 MINE GAMES


(Starring:
JOSEPH CROSS, BRIANA EVIGAN,
ALEX MERAZ)

Dept. head
Special Effects Make-Up
(SFX MUA)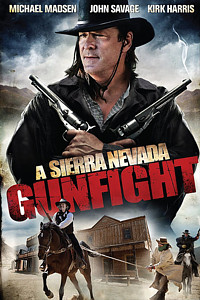 A SIERRA NEVADA
GUNFIGHT
(MICHAEL MADSEN & JOHN SAVAGE).

Production Designer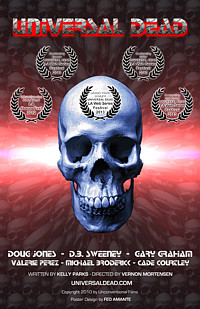 UNIVERSAL DEAD
(DOUG JONES,
D.B. SWEENEY,
GARY GRAHAM)

Art Director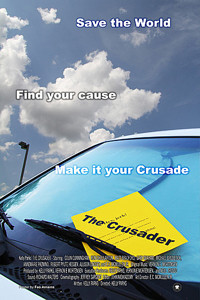 THE CRUSADER
(COLIN CUNNINGHAM,
GARY GRAHAM)
Review by
Kelly Parks

SHOCK WAVES

- 1977
USA Release: July 15, 1977
Zopix Company
Rating: USA: R
Underwater Nazi Zombies. It practically writes itself!
SHOCK WAVES was directed by Ken Wiederhorn (EYES OF A STRANGER, RETURN OF THE LIVING DEAD PART II, DARK TOWER) and written by Mr. Wiederhorn along with John Kent Harrison (MURDER BY PHONE) and Ken Pare.
The story opens with a short bit of narration describing the German High Command's interest in the supernatural and how SS scientists had created a squad of undead soldiers that were devastating on the battlefield but were ultimately unusable because they were very difficult to control. In other words we start with a brief description of the monster we'll finally meet much later in the film.
Rather heavy handed foreshadowing.
Cut to a girl named Rose (Brooke Adams: INVASION OF THE BODY SNATCHERS, THE DEAD ZONE, THE STUFF, SOMETIMES THEY COME BACK) adrift in a rowboat. She's found by fishermen and taken to a hospital where she takes over the narrating duties. We flash back to a few days before when Rose was a passenger on a small passenger ship in (I think) the Caribbean. The passengers are all tourists and the ship is run by Captain Ben (John Carradine: BRIDE OF FRANKENSTEIN, HOUSE OF DRACULA, EVIL SPAWN, THE NESTING, DOCTOR DRACULA, SATAN'S MISTRESS, THE HOWLING, VAMPIRE HOOKERS, SATAN'S CHEERLEADERS, and many more).
A pleasant day turns ugly when the strange orange clouds cover the sun. Not long after the ship runs aground and Captain Ben goes missing. Passengers and the small crew take a dinghy to a nearby island to look for help and find Captain Ben's corpse, thus ending Carradine's cameo. A bit of wandering leads to the discovery of a seemingly abandoned hotel on this otherwise empty island.
But it's not quite abandoned. An old Nazi SS commander (Peter Cushing: MONSTER ISLAND, AT THE EARTH'S CORE, THE SATANIC RITES OF DRACULA, FROM BEYOND THE GRAVE, THE CREEPING FLESH, DR. PHIBES RISES AGAIN, and many, many more*) is living a solitary life there. He has no interest in company and demands they all leave. They'd love to if only their boat wasn't aground.
Meanwhile, as promised by the opening narration, the Nazi zombie soldiers, still wearing their spotless uniforms, begin waking up. They are lying dormant underwater in lagoons and off beaches all over and around the island. These aren't shambling zombies as in NIGHT OF THE LIVING DEAD. These are more like trained zombies, which reminded me of Bub in DAY OF THE DEAD.
Will the former Nazi guy help these people? Is there any way to stop trained Nazi zombies? Why do the zombies spend so much time under water? Will Peter Cushing's appearance earlier this same year in Star Wars revitalize his career? All good questions. Instead of answering any of them, I'll tell you this: as B movie monsters the underwater Nazi zombies weren't bad. I give SHOCK WAVES three shriek girls.




This review copyright 2005 E.C.McMullen Jr.
| | |
| --- | --- |
| | |
*
Cinema history is filled with actors who, believing they were in a cheap or bad movie, would only turn in scene-eating trashy performances. They did this believing they were showing their fellow actors, fans, and future employers that they were only slumming for a check, this movie should not represent them.
Compare that with how many British actors have treated some of the worst they've played in. Actors like Richard Burton, Maggie Smith, Claire Bloom, Judi Dench, Oliver Reed, and Helen Mirren: No matter how bad or how cheap the movie; regardless how deep they may have been in the depths of their personal demons, they always brought their best.
In 1976 on the set of Star Wars, the original Doctor Who, Peter Cushing (Gran Moff Tarkin), took one look at the unconvincing card board and Christmas tree lights that made up the set of the "Death Star", and believed it was going to be a bomb.
Peter had more faith in in two other genre movies he made that year, THE UNCANNY (with Samantha Eggar, Donald Pleasance, John Vernon, and Ray Milland) and SHOCKWAVES (with John Carradine and Brooke Adams).
Actor Alec Guinness (Obi Wan Kenobi) felt the same, believing his strong movie to be the comedy mystery he shot the previous year, MURDER BY DEATH (with Peter Sellers, Peter Falk, Elsa Lanchester, David Niven, and Eileen Brennan).
Today the legacy of both of these men begins with Star Wars - considered the best movie of all time.
Imagine cinema's history if Peter and Alec had phoned in their performances or otherwise ham-bone mocked their characters. Imagine how that would have torpedoed any chance the movie could have had, because the editors were stuck with Peter and Alec derisively parodying their parts.
If Cushing hadn't brought his chilling villain best to Star Wars, SHOCK WAVES might be the obscure pinnacle an ever dwindling audience remembered him for.