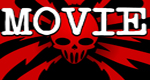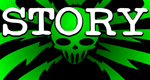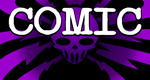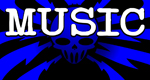 You Support This Site
When You Buy My Books
E.C. McMullen Jr.
PERPETUAL
BULLET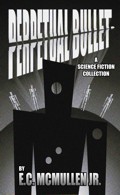 "'Some People' ... may be the standout story in the book."
-

John Grant

, Infinityplus

E.C. McMullen Jr.
WILLOW BLUE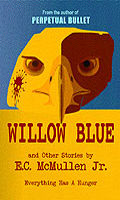 "'Willow Blue' will burrow under your skin and stay there long after you've put the book down."
- Jeffrey Reddick, Creator of
FINAL DESTINATION

IN OTHER BOOKS
E.C. McMullen Jr.'s
short story
CEDO LOOKED LIKE PEOPLE
in the anthology
FEAR THE REAPER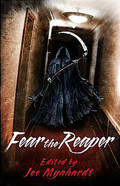 "This Ray Bradbury-esque is one of the most memorable and one of the more original stories I've read in a long time."
- Steve Isaak,
Goodreads

HORROR 201:
The Silver Scream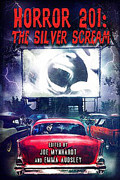 Filmmaker's Guidebook
featuring
RAY BRADBURY,
JOHN CARPENTER,
WES CRAVEN,
TOM HOLLAND,
E.C. McMULLEN Jr.,
GEORGE A. ROMERO,
and many more.



Extensively quoted in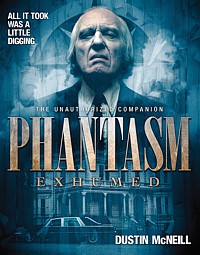 PHANTASM
EXHUMED
The Unauthorized Companion

Robert S. Rhine's
SATAN'S 3-RING
CIRCUS OF HELL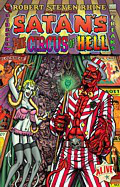 Forward by
GAHAN WILSON &
FEO AMANTE.
Featuring comics by
ALEX PARDEE,
WILLIAM STOUT,
STEVE BISSETTE,
FRANK DIETZ,
JIM SMITH,
FRANK FORTE,
ERIC PIGORS,
MIKE SOSNOWSKI,
OMAHA PEREZ,
DAVID HARTMAN,
STEVEN MANNION,
and more!

And
IN CINEMA


E.C. McMullen Jr.


Head Production Designer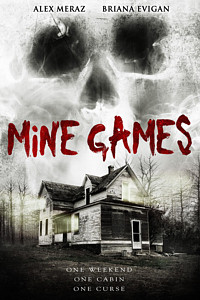 MINE GAMES
(Starring:
JOSEPH CROSS, BRIANA EVIGAN,
ALEX MERAZ)

Dept. head
Special Effects Make-Up
(SFX MUA)>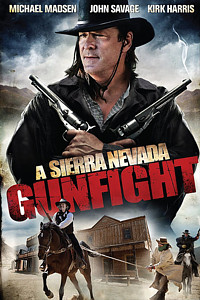 A SIERRA NEVADA
GUNFIGHT
(MICHAEL MADSEN & JOHN SAVAGE).

Production Designer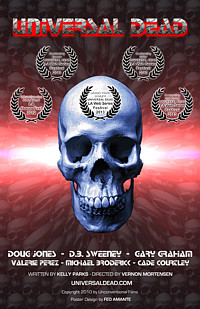 UNIVERSAL DEAD
(DOUG JONES,
D.B. SWEENEY,
GARY GRAHAM)

ART DIRECTOR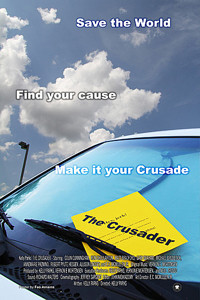 THE CRUSADER
(COLIN CUNNINGHAM,
GARY GRAHAM)
Review by
Ken King

MAYHEM

- 2017
USA Release: Nov. 10, 2017
Circle of Confusion, Royal Viking Entertainment, RLJE Films
Rating: USA: R
"Fuck this place! This mess is a blessing in disguise, trust me! You don't want to end up like me!"
-Ewan Niles
In A CLOCKWORK ORANGE, Alex, the "protagonist", is always either talking about, or participating in what he refers to as "Ultraviolence." If that character were a truly living, breathing, flesh & blood human being, he would be right at home in a film like MAYHEM.
In our present-day society, we deal with all sorts of crime and infectious diseases. MAYHEM imagines a fictional virus called ID-7 or "Red Eye" virus. Those infected get a red eye,
"For the uninitiated, the ID-7 strain makes stress hormone levels rise, blocks neural paths, essentially attacking our ID and throwing off a very important balance in our brains..." *
- Derek Cho.
The virus isn't lethal, but it can make you kill. It might come off as a bit shaky ground here, but those infected who DO murder people, aren't liable for the crimes they commit in their frenzied state. Ain't that a helluva note! An instant "Get Out of Jail Free" card because it's not truly your fault, but that of a nasty bug.
Enter Derek Cho (Steven Yeun: THE WALKING DEAD [TV]). Cho is a downtrodden lawyer at a corporate law office. He can never seem to rise above his station at the firm because he has a boss over him, Kara "The Siren" Powell (Caroline Chikeze: AEON FLUX, TAKE 3 GIRLS, INALE, VIRTUAL SEXUALITY. TV creds: THE PASSAGE) who has the ear, eyes and attention of the ones high above her. Derek doesn't have a chance in hell standing up to her and so allows himself to be cowed at every turn.
One day, Derek's day starts out like any other, except one thing is missing...his coffee cup that his sister gave him. It was a gift that means a lot to him and he is almost frantic in his pursuit of finding out where it is and who took it. He must delay his search as a client comes in and has to discuss the mortgage of her house that is about to be foreclosed on and she needs Derek's help for just a little more time. This woman's name is Melanie Cross (Samara Weaving: THE BABYSITTER, GUNS AKIMBO, READY OR NOT, BBAD GIRL. TV credentials: ASH VS. EVIL DEAD, PICNIC AT HANGING ROCK, HOLLYWOOD, SMILF, SQUIRREL BOYS) she is not in the best of moods. The meeting does not go her way and security comes in and drags Melanie out, kicking and screaming and threatening all sorts of retribution.
Eventually, Derek finds out "The Siren" has his cup and shortly after that, he learns he is on the verge of being fired for a multi-million dollar case he "dropped the ball on", that he was set up to take the fall for, unbeknownst to him. Both he and his nemesis go up to the top floor for their boss that resides over decisions that effect everyone working at the firm.
His name is John Towers (Steve Brand: THE DIARY OF ELLEN RIMBAUER, HELLRAISER: REVELATIONS, DEMONS, A MOTHER'S REVENGE, TRIASSIC ATTACK. TV: PSYCHOS, SAMURAI GIRL, HUMAN TARGET, TEEN WOLF) along with his co-partner, Irene Smythe (Kerry Fox: RARE BEASTS, TRAP FOR CINDERELLA, BURNING MAN, FOOTPRINTS IN THE SNOW, SHALLOW GRAVE. Television: THE MURDER ROOM, THE CRIMSON FIELD, WANTED, SILENT WITNESS, SEX & VIOLENCE). They, along with the rest of The Nine (an inner cabal of Big Wigs with big salaries and just as huge egos) rule the firm with an iron fist. What they say, goes.
John, however, has the last word.
He "listens" to both Derrick and The Siren about the sordid affair with the case file that Derrick is being blamed for. Not surprisingly, he takes the side of Miss Powell and Derek once more, is kicked downstairs, in a manner of speaking, but instead of going back to his office, he is fired on the spot once the upstairs meeting between Powell and Towers, concludes.
Derek has his things and is about to leave the building when the CDC and SWAT team zoom in and lock everyone down in a mandatory quarantine. It became public notice that the ID-7 virus had gotten free in the ventilation system at Tower & Smythe and would infect all present employees, partners, right down to the everyday grunts. The experts call for a lockdown lasting a full eight hours to purge the building of any infection getting free to the general population. The building is surrounded with snipers on the adjoining building roofs and armed law enforcement officers all about on the ground. So, Derek isn't leaving just yet.
He is trapped inside the tower with a thousand maniacs.
Derrick crosses paths with the boss by threatening him with lawsuits and other legal repercussions. Unperturbed, Tower, siccs his security team on Derek. The hired thugs beat the crap out of him and toss him in basement "cell" where, surprise! He runs into Melanie Cross again! They give each other a beatdown for a few minutes, until Derek persuades Melanie for them to work together to bring the whole system down and not just the ones who seek to throw her out on the street. Reluctantly, she agrees, and they set out with actual tools they find like hammers, circular saws, a nail gun, and other various makeshift weapons.
What they find beyond the relative safety of the basement, is nothing short of a bloody battlefield of former office employees and friends, locked in mortal combat.
After many pitfalls and obstacles along the way, the newfound alliance makes it to their ultimate destination and begin kicking ass both figuratively and literally.
I could say there really wasn't a likable character in the whole movie, but that would be selling some of the performances short. There's Derek's friend, Ewan Miles (Mark Frost: FAUST, PREY, OEDIPUS, STONED, 100 STREETS. TV: DREAM TEAM, NEW BLOOD), who has a family and is trying to reach perfect Zen and become healthier in mind, body and spirit for them. Ewan is giving Derek advice on how to beat the system when The Siren comes into his office to fire Derek. Samara Weaving's character of Melanie Cross also comes off as sympathetic. You feel for her plight when she first meets Derek and you want to see her to take everyone down and come out on top, no matter what it requires to do so, even if it means busting some heads along the way.
TRIVIA
*
Other Horror movies that took the "Contagion makes you violent" route include,
SHIVERS, RABID, THE CRAZIES, IMPULSE, WARNING SIGN, 28 DAYS LATER, REC, THE BAY, THE CURED and more.
The Director's Guild of America talks to Joe Lynch about MAYHEM at dga.org.
Mayhem in a Highrise? Yeah, it happens!
101 CALIFORNIA -- LEGACY OF HORROR / Highrise massacre left behind change, challenges
There's a small role for Dallas Roberts as Lester "The Reaper" McGill (THE GREY, EVIL MEN, MOTHERLESS BROOKLYN. Television creds: INSATIABLE, UNFORGETTABLE) Towers & Smythe's "Hatchet Man", whose responsibility is to do the firm's dirty work. He takes his job seriously and pretty much dominates every scene he has in the film.


FINAL THOUGHTS
Though not a piece of highbrow entertainment by any stretch of the imagination, Director Joe Lynch's (WRONG TURN 2: DEAD END, CHILLERAMA) MAYHEM is entertaining all the same despite that. It's a fun, adult popcorn movie (nothing here for the kiddies, sorry.) and I'm always down for mindless, senseless violence in my movies and this one is chockful of it. I mean, who hasn't had those bosses they would like to see get their just comeuppances no matter in what form it comes?
The action was almost nonstop and when the film makers in those few instances did let up on the gas, it lasted only a few seconds, before the blood and violence kicked into high gear once more. We need more flicks like this in this PC society in which we find ourselves living nowadays. There are nowhere near enough of them.
Four Shriek Girls.





This review copyright 2008 E.C.McMullen Jr.