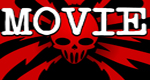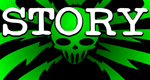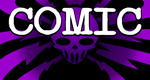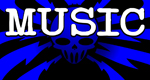 Support This Site

When You Buy My Books
E.C. McMullen Jr.
PERPETUAL
BULLET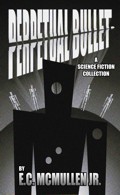 "'Some People' ... may be the standout story in the book."
-

John Grant

, Infinityplus

E.C. McMullen Jr.
WILLOW BLUE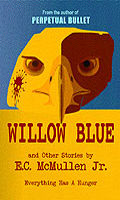 "'Willow Blue' will burrow under your skin and stay there long after you've put the book down."
- Jeffrey Reddick, Creator of
FINAL DESTINATION

IN OTHER BOOKS
E.C. McMullen Jr.'s
short story
CEDO LOOKED LIKE PEOPLE
in the anthology
FEAR THE REAPER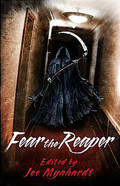 "This Ray Bradbury-esque is one of the most memorable and one of the more original stories I've read in a long time."
- Amazon Review

HORROR 201:
The Silver Scream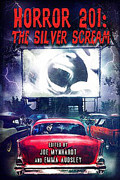 Filmmaker's Guidebook
featuring
RAY BRADBURY,
JOHN CARPENTER,
WES CRAVEN,
TOM HOLLAND,
E.C. McMULLEN Jr.,
GEORGE A. ROMERO,
and many more.



Extensively quoted in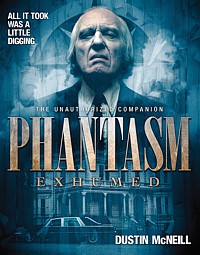 PHANTASM
EXHUMED
The Unauthorized Companion

Robert S. Rhine's
SATAN'S 3-RING
CIRCUS OF HELL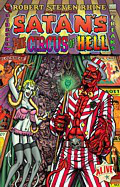 Forward by
GAHAN WILSON &
FEO AMANTE.
Featuring comics by
ALEX PARDEE,
WILLIAM STOUT,
STEVE BISSETTE,
FRANK DIETZ,
JIM SMITH,
FRANK FORTE,
ERIC PIGORS,
MIKE SOSNOWSKI,
OMAHA PEREZ,
DAVID HARTMAN,
STEVEN MANNION,
and more!

Also
IN CINEMA
E.C. McMullen Jr.
Head Production Designer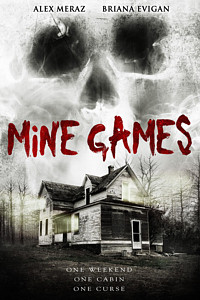 MINE GAMES


(Starring:
JOSEPH CROSS, BRIANA EVIGAN,
ALEX MERAZ)

Dept. head
Special Effects Make-Up
(SFX MUA)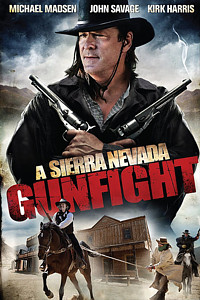 A SIERRA NEVADA
GUNFIGHT
(MICHAEL MADSEN & JOHN SAVAGE).

Production Designer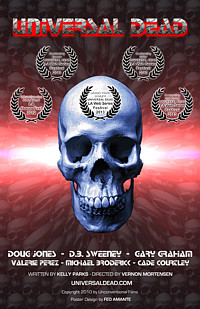 UNIVERSAL DEAD
(DOUG JONES,
D.B. SWEENEY,
GARY GRAHAM)

ART DIRECTOR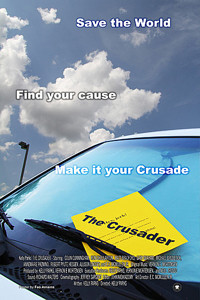 THE CRUSADER
(COLIN CUNNINGHAM,
GARY GRAHAM)
!SPOILERS AHEAD!
101 COINCIDENCES AND COUNTING
URCA:
UNFAIR RACIAL CLICHÉ ALERT
Deadicated to Scatman Crothers
1900 - 1960 - 1970 - 1980 - 1990 - 2000
101 coincidences and counting!
For a complete explanation of what this page is about, please go to the
UNFAIR RACIAL CLICHÉ ALERT
main page.
"Aw man I'm done! Brothers never survive these things!"
-Preacher (played by LL Cool J): DEEP BLUE SEA
| | | |
| --- | --- | --- |
| HORROR/THRILLER | HOLLYWOOD THRILLER | NON-HOLLYWOOD HORROR |
BE ALERT FOR THESE TITLES OF
1990s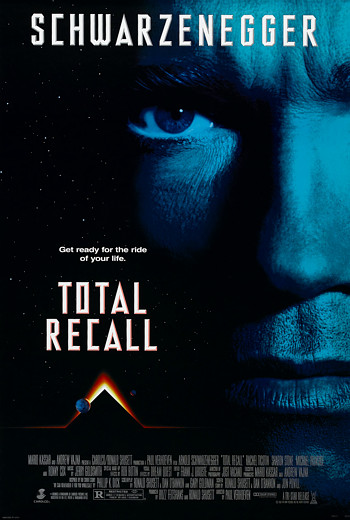 1990s: DECADE OF THE FACE POSTER!
TOTAL RECALL
- 1990

HORROR / THRILLER
Carolco Pictures
&Gary Goldman
Director: Paul Verhoeven
Producer: Buzz Feitshans & Ronald Shusett
In the future, the only black guy - on Earth or Mars - is Benny, the jive talkin' cabbie (
actor / writer / director Mel Johnson Jr.
). He's a bad guy and gets drilled to death by Arnold, who is trying to protect his hispanic woman, but mainly himself. Yes, the secretary at Rekall is also black, but she's a bit part and you know it; having less than 30 seconds on the screen.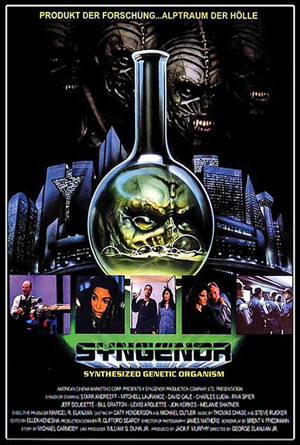 SYNGENOR
- 1990
HORROR / THRILLER
Syngenor Production Company Limited, Associated Screen Artists Inc., American Cinema Marketing Corporation
Screenplay: Michael Carmody, Brent V. Friedman
Director: George Elanjian Jr.
Producer: Jack F. Murphy
There's only a single minority in this movie, so as you've come to expect, he dies. The lazy, bitchy, beer-drinking on the job security guard, Donnie (
Roy Fegan
), gets his brains blown out by his white boss.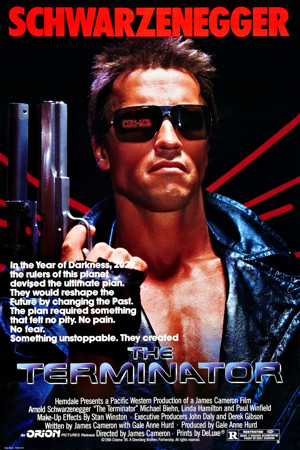 TERMINATOR 2
- 1991
HORROR / THRILLER
Carolco Pictures
Screenplay: James Cameron & William Wisher Jr.
Director: James Cameron
Producer: James Cameron
The only black guy - Joe Morton (also dies in THE ASTRONAUT'S WIFE) - nobly blows himself up to save the future and to avoid being shot to death by L.A. cops.


In Fact:

to save time let's just say that, if you are a male minority in an Arnold Schwarzenegger SF/Horror movie, then you are probably not a good guy, most likely a bad guy, and Arnold is either going to kill you himself or leave you for dead.

On The Other Hand: If you are a female minority, then Arnold is going to kill the all minority men and keep you for himself. Unless of course, he is already protecting a white woman, in which case you are threatening his white woman and you are going to die. Unless of course, he has already killed all the male minorities who were threatening his white woman in the first place.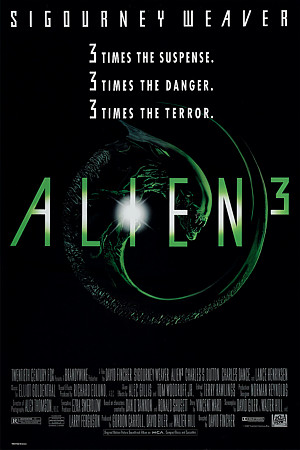 ALIEN 3 (1992)
HORROR / THRILLER
20th Century Fox
Screenplay: David Giler, Walter Hill, & Larry Ferguson
Director: David Fincher
Producers: Gordon Carroll, David Giler, & Walter Hill
One white survivor plus the evil corporate big wigs at the end - who weren't really in any danger in the first place.
They were all white except for one token Asian man among them: a walk-on extra who doesn't speak. There was a flap among some Asian columnists for the movie makers having portrayed the only Asian man in the entire series (at that time) as one of the bad guys.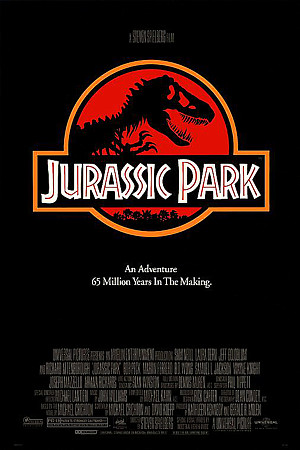 JURASSIC PARK (1993)
HORROR / THRILLER
Amblin Entertainment / Universal Pictures
Screenplay: Michael Crichton, David Koepp
Director: Steven Spielberg
Producer: Kathleen Kennedy, Gerald R. Molen
The only black character, Samuel L. Jackson, dies nobly. Only the white wealthy people survive.
Update:
Mention has been made online that I forgot the first victim, whose movie credit was "Worker in the Raptor Pen" That person is former Chicago Cubs baseball pitcher and current Stunt man, Jophery C. Brown. I don't include him just as I don't include any extras in the URCA. Jophrey was a speaking extra and this is what he said, "ARGH!" So yeah, not a character.
Samuel L. Jackson played Ray Arnold and HE was a character in the movie.
INTERVIEW WITH THE VAMPIRE
(1994)
HORROR
Geffen Pictures / Warner Bros.
Screenplay: Anne Rice
Director: Neil Jordan
Producers: David Geffen & Stephen Woolley
All the minorities in the movie die (

Antonio Banderas' character is a white Spaniard, Armando

), the New Orleans prostitute (
Indra Ové - also dies in RESIDENT EVIL
), and Yvette (

Thandie Newton

).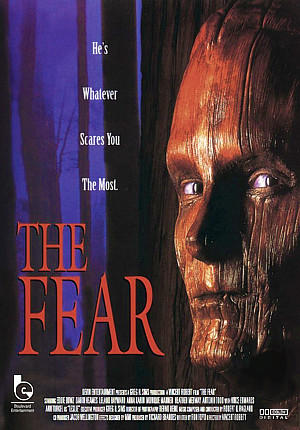 THE FEAR OF THE FACE!

THE FEAR - 1995
HORROR
A-Pix Entertainment, Inc.
Screenplay: Ron Ford & Greg H. Sims
Director: Vincent Robert
Producer: Richard Brandes
Alone in a cabin to discover their true fears, a mess of white people die because of ghosts from their past. The black couple are the only ones killed without explaining what evil things they did in the past to deserve it. Only white survivors.
ERASER
- 1996
THRILLER
Warner Bros.
Screenplay: Tony Puryear & Walon Green
Director: Charles Russel
Producers: Anne & Arnold Kopelson
Arnold Schwarzenegger kills everyone to protect the minority woman in his charge (mulatto actress Vanessa L. Williams). All male minorities die.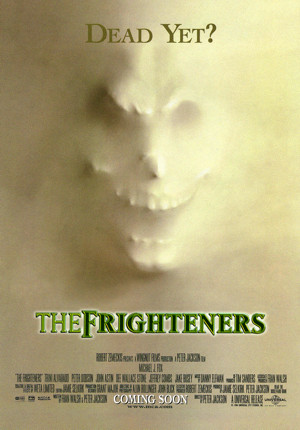 SKULL FACE

THE FRIGHTENERS - 1996
HORROR
WingNut Films / Universal Pictures
Screenplay: Peter Jackson & Frances Walsh
Director: Peter Jackson
Producers: Peter Jackson & Jamie Selkirk
The only black guy, Chi McBride, is a dead guy - one of the ghosts. All the living are white. Even as a ghost, Chi still dies! In prior movies by Director Peter Jackson, the minorities lived - and there was a lot of them. This was his first Hollywood financed Horror movie, and his first to get an UNFAIR RACIAL CLICHÉ ALERT. Odd, huh?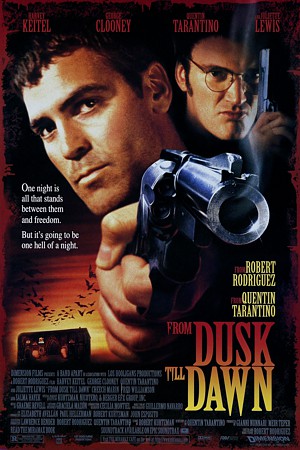 FEAR OUR FACES AND GUNS!

FROM DUSK TILL DAWN - 1997
HORROR
Miramax Films / Dimension Films
Screenplay: Quentin Tarantino
Director: Robert Rodriguez
Producers: Gianni Nunnari & Meir Teper
Despite the largely interracial crowd (

African, Hispanic, Asian

) including SALMA HAYEK, the only survivors with any screen time, are white.

Cheech Marin, who played many different characters in the movie, dies several times. He finally makes an appearance at the end, but his last character was never involved in the story in the first place. He doesn't die, but George punches him in the mouth.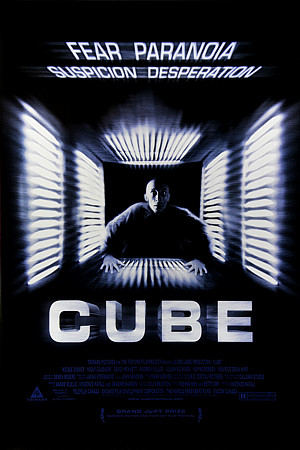 FINALLY! A MOVIE POSTER THAT'S ACTUALLY ABOUT, WHAT THE FREAKING MOVIE IS ABOUT!

CUBE ~ - 1997
HORROR / THRILLER
Téléfilm Canada / Viacom Canada
Screenplay: André Bijelic, Vincenzo Natali, & Graeme Manson
Director: Vincenzo Natali
Producers: Mehra Meh & Betty Orr
Though not made or funded by Hollywood (

it's Canadian

), this otherwise fine movie still follows the same old formula.

There is only one black guy (Maurice Dean Wint), one racially set apart minority at all, actually - all the rest are white. Maurice was cast as the only bad guy: and what happens to bad guys in these movies?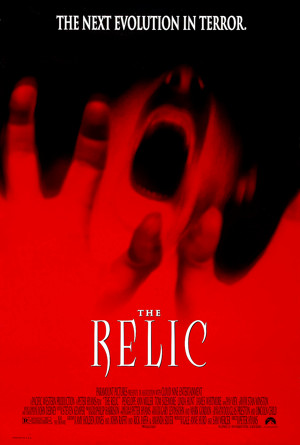 MY FACE FEARS RED!

RELIC - 1997
HORROR
Paramount Pictures
Screenplay: Amy Holden Jones, John Raffo, Rick Jaffa, & Amanda Silver
Director: Peter Hyams
Producers: Gale Anne Hurd & Sam Mercer
The first victims of the creature in RELIC are all Hispanic.

The first victim in the Museum is a black security guard who gets it while smoking pot on duty. Tico Wells is a black cop trying to save the rich white people and he dies nobly. The only Asian man (Chi Moui Lo: BUFFY THE VAMPIRE SLAYER) is a bad guy trying to steal a white person's job. Only white survivors.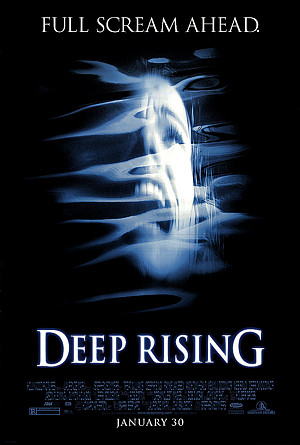 MY FACE FEARS BLUE!

DEEP RISING - 1998
HORROR
Hollywood Pictures / Buena Vista
Screenplay: Stephen Sommers
Director: Stephen Sommers
Producers: John Baldecchi, Mario Iscovich, & Laurence Mark
All the black people were also bad people so they die. All the Asians were wealthy Asians so THEY die. Basically, anyone who is not white dies.

Actor/Model Djimon Hounsou (Vivo) not only dies trying to take over a ship in this sea-movie, but a year earlier played an African Slave Trader (Cinque) in AMISTAD (1997) who commandeers a slave ship and later demands that the white slave owners of early America return him to his home country and freedom - so he can continue the family business (!) (that family business of enslaving human beings continues to this day. Thanks John Quincy Adams!)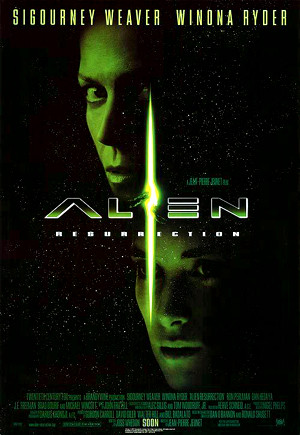 OUR FACES ARE SOMEWHAT APPREHENSIVE ABOUT GREEN

ALIEN RESURRECTION - 1998
HORROR / THRILLER
20th Century Fox
Screenplay: Jean-Pierre Jeunet
Director: Joss Whedon
&Walter Hill
In the 4th and worst installment of the series, all male humans regardless of race are bad guys. All the women or those appearing to be human females are confused and victimized. Still, of the 4 survivors, all are white. As with every ALIEN movie, all black folk were cast in body count roles.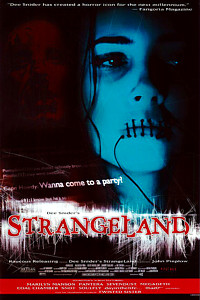 MY FACE GIVES AWAY THE SCARIEST PART OF THE MOVIE

STRANGELAND - 1998
HORROR / THRILLER
Snider Than Thou Productions Inc.
Screenplay: Dee Snider
Director: John Pieplow & Dee Snider
Twisted Sister frontman, Dee Snider, kills off the only major African American character (

Amal Rhoe

) in the first few minutes of this film. The rest of the town seems to be all white. Hispanic actress, Elizabeth Peña, plays a white woman. I didn't realize that until we see her all white sisters. (?)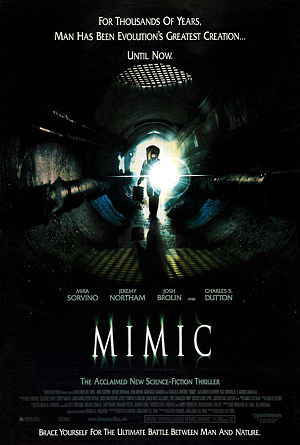 MIMIC - 1997
HORROR / THRILLER
Miramax Films / Dimension Films
Screenplay: Matthew Robbins & Guillermo del Toro
Director: Guillermo del Toro
Producers: Ole Bornedal, B.J. Rack, & Bob Weinstein
Halfway through the movie you just KNOW that the black subway cop Leonard (Charles Dutton: CAT'S EYE, ALIEN 3, SE7EN) is going to be slaughtered in the time honored Horror movie cliché of Kill The Black People. And yep, Leonard dies nobly while saving the white couple (also dies nobly in ALIEN3).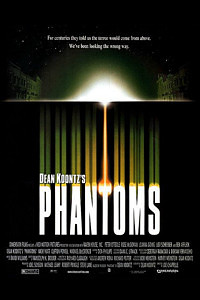 PHANTOMS - 1998
HORROR / THRILLER
Miramax Films / Dimension Films
Screenplay: Dean R. Koontz
Director: Joe Chappelle
Producers: Steven A. Lane, Michael Leahy, Robert Pringle, & Joel Soisson
Only the white folk survive. The one black man - Clifton Powell, the one Asian woman - Valerie Chow, and the one Latino man - Micael DeLorenzo, get slaughtered, though nobly.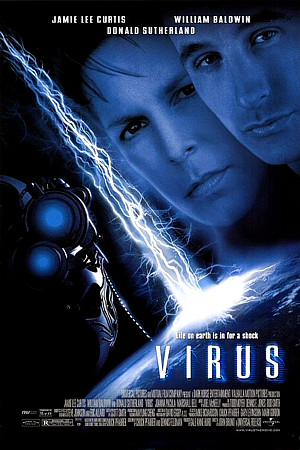 OUR FACES ARE BORED BLUE WITH THIS MOVIE

VIRUS - 1999
HORROR / THRILLER
Dark Horse Entertainment / Universal
Screenplay: Chuck Pfarrer & Dennis Feldman
Director: John Bruno
Producers: Gale Anne Hurd
There is a black guy (

former Pro Footballer Sherman Augustus: Richie

) in this movie and so, like nearly every SF/Horror movie in the last twenty years, from perennial black movie victim Paul Winfield to the present; HE DIES!

The black character in SF/Horror (like Charles Dutton in MIMIC) is no slouch, of course. He is noble, he overcomes his limitations, he is heroic, he saves the white people, he is a credit to his race, but never-the less, HE DIES.
THE ONLY BLACK GUY DIES!

As soon as you see him and the little guy (Julio Oscar Mechoso: Squeeky) and the dark complected, but undetermined race character (New Zealander Cliff Curtis: Hiko - also starred in the SF/Horror movie DEEP RISING), you know one thing: that out of all of the potential survivors, THESE NON-WHITES ARE GOING TO DIE!

And of course, they do.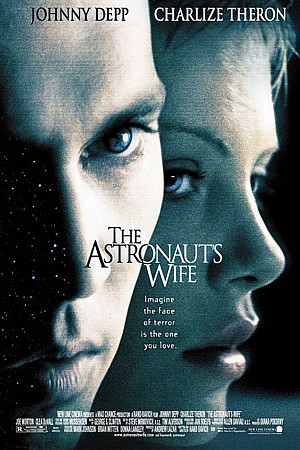 OUR FACES ARE DULL EYED AND SLACK-JAWED. WAIT. WHY IS THAT GOOD FOR THE MOVIE?
THE ASTRONAUT'S WIFE - 1999
HORROR / THRILLER
New Line Cinema
Screenplay: Rand Ravich
Director: Rand Ravich
Producers: Andrew Lazar
Black actor Joe Morton is in this movie and so, like nearly every SF/Horror movie in the last twenty years, from perennial black movie victim Paul Winfield to the present; HE DIES!

Morton is the only black actor in the movie who doesn't have a bit part, so Joe (who also died nobly in TERMINATOR 2), gets to die nobly again while trying to save the earth.
This is how the Racial Cliche Alert works.
The minority actor in SF/Horror (like Charles Dutton in MIMIC) is no slouch, of course. He is noble, he overcomes his limitations, he is heroic, he saves the white people, he is a credit to his race, but never-the less, HE DIES. THE ONLY BLACK GUY DIES! As soon as you see him you know one thing: that out of all of the potential survivors, HE IS GOING TO DIE!

In the more racially mixed EVENT HORIZON, they at least allowed one member of each race to live, and to the movie maker's credit, did it without being left wing liberal hokey about it. EVENT HORIZON, however, wasn't a Hollywood made movie and THE ASTRONAUT'S WIFE is.
DOGMA
- 1999

THRILLER
View Askew Productions / Lions Gate Films / Scanbox Finland
Screenplay: Kevin Smith
Director: Kevin Smith
Producer: Scott Mosier

As DOGMA grows steadily duller, your mind starts to wander and you begin to notice things. Things like, "Hey, there are no black people in this movie, in fact, there are only white people."

To overcome this, Writer/Director Kevin Smith has Chris Rock fall out of the sky, literally. Problem is, Chris Rock, for all his millennia in Heaven and his status as an apostle, is not an angel, he's just a dead guy. When his mission is done, back he goes. He's only there to help the white folks accomplish THEIR mission; he doesn't actually do anything himself. The only other black people in the entire movie are a unusually friendly group of street thugs, who are all quickly killed off by an "Excremental": A shit demon.
Ha! Ha! The black people get all covered in shit and die!
This actually happens. And it is actually played for laughs.
This is not to say that some white characters don't also die, they do. The UNFAIR RACIAL CLICHÉ ALERT is to let you know that, no matter how many victims or how many people from different races are in the movie, the whites and ONLY the whites were cast as the survivors. Or in this case, even have lives that matter.
I don't have a "feminist cliche" alert because the ultra-sexist Women As Victim and/or Furniture is so institutionalized in all manner of movies across the board it isn't even worth the time to bring it up. Everybody knows about it. Even Thelma And Louise played out the whole movie in a never ending Women-As-Helpless-Victim vein (and that was considered a feminist movie)! What makes it particularly stand out in DOGMA though, is how the flick tries to be so painfully hip and cool and Politically Correct Liberal, Yet Still Paints Every Woman As Helpless Victim And Every Minority As Dead Meat!
It was so over-obvious as to be mind-boggling. Like when Newt Gingrich and Henry Hyde upheld the "Defense of Marriage Act", the "Sanctity of marriage", family values, and decrying Clinton for lying under oath about his having an affair, WHILE both Gingrich and Hyde were having adulterous affairs and lying under oath about it!
For example: While this movie pretends to be oh-so-very sensitive toward women (only white men are bad, only white men are guilty, blah, blah. Women are muses, saviors, and the latest version of GOD), it really just puts them in the background while the guys get to have all the fun, best scenes, and good lines.
Bethany is sent only male characters to help her in her mission. First Metatron, then Jay and Silent Bob, and finally Rufus.
Yes. A black guy named Rufus. That's the joke, you see.
Bethany is never sent any female help. Understand that Bethany is played by Linda Fiorentino, LINDA FIORENTINO (!). When it comes to American, ass-kickin' female leads you have Sigourney Weaver, Linda Hamilton, and Linda Fiorintino. Yet in this movie she is helpless without the constant assistance of all the guys who are either saving her life or telling her what to do.
When we first meet Loki, he is talking a Nun right out of her own faith. Later, when Loki and Bartleby go to the Mooby Corporation to do some cleansing of the sinners, the all white board of directors has only one woman. All the sins of the men are laid out. The woman's life story is never told. She is innocent; no background; no life; has done nothing wrong and is reduced to being less than a cipher.
Salma Hayek makes her appearance in this movie as the stripper Serendipity (these guys must have loved her in FROM DUSK TO DAWN) What she is, in reality, is a Muse. She can do nothing herself, she can only influence (in this case men) to actually accomplish the ideas that she invented.
Wait a minute! Shouldn't a muse be influencing the supposed hero of this movie, who is Doctor Bethany? Nope. Serendipity can only influence - never actually tell the men, what they should do. Only the men can save Bethany from getting herself killed.
GOD, while frequently referred to in this movie as he, is played by a she (Alanis Morrisette).
But guess what? God is unable to speak for herself.
To hear her talk will destroy your brain (ah ha ha! Of course *wink*). She needs her all male Angels to speak for her in her behalf.
She's God!
She's Omnipotent!
Except she can't talk to people without opening her mouth as wide as possible, screaming and blowing her creations apart (never had a problem with speaking for "herself" in the bible, but there you have it). God needs men to speak for her. Only when she nonsensically squeeks and giggles do we hear her.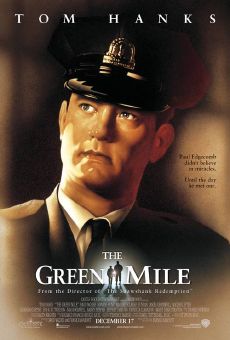 MY FACE IS CURIOUS ABOUT BROWN

THE GREEN MILE - 1999
THRILLER
Warner Brothers
Screenplay: Frank Darabont
Director: Frank Darabont
Producers: Frank Darabont & David Valdes
Only one black man in the whole movie (

Michael Clarke Duncan

) and he happens to be on death row. So guess what? And the argument that Steve killed off the character in the story doesn't work here either. See THE SHINING as to why.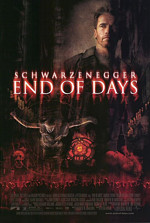 BY DA END OF DA 1990s, MY FACE DIDN'T SELL TICKETS LIKE IT USED TU. TIME TU DRY A NEW LINE UFF VERK!

END OF DAYS - 1999
HORROR / THRILLER / MYSTERY
Universal Pictures
Screenplay: Andrew W. Marlowe
Director: Peter Hyams
Producers: Andrew W. Marlowe, Bill Borden, & Armyan Bernstein
CCH Pounder plays Margo the cop. The only black woman or minority person in this movie, she gets shot to death by Arnold because she is evil and is threatening the white woman that Arnold is trying to protect. This is not a spoiler since black people in Arnold Schwarzenegger SF/Horror movies are always bad or victims or both and wind up dead.

Come to think of it, you really can't spoil an Arnold Schwarzenegger movie with the UNFAIR RACIAL CLICHÉ ALERT. It would be a surprise if it DIDN'T happen!