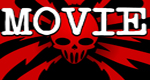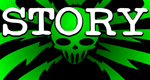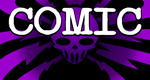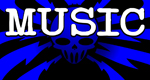 You Support This Site
When You Buy My Books
E.C. McMullen Jr.
PERPETUAL
BULLET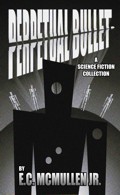 "'Some People' ... may be the standout story in the book."
-

John Grant

, Infinityplus

E.C. McMullen Jr.
WILLOW BLUE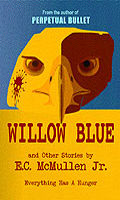 "'Willow Blue' will burrow under your skin and stay there long after you've put the book down."
- Jeffrey Reddick, Creator of
FINAL DESTINATION

IN OTHER BOOKS
E.C. McMullen Jr.'s
short story
CEDO LOOKED LIKE PEOPLE
in the anthology
FEAR THE REAPER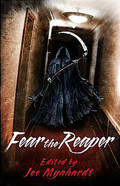 "This Ray Bradbury-esque is one of the most memorable and one of the more original stories I've read in a long time."
- Steve Isaak,
Goodreads

HORROR 201:
The Silver Scream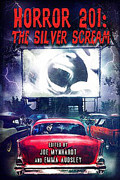 Filmmaker's Guidebook
featuring
RAY BRADBURY,
JOHN CARPENTER,
WES CRAVEN,
TOM HOLLAND,
E.C. McMULLEN Jr.,
GEORGE A. ROMERO,
and many more.



Extensively quoted in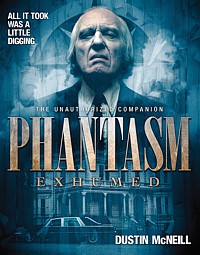 PHANTASM
EXHUMED
The Unauthorized Companion

Robert S. Rhine's
SATAN'S 3-RING
CIRCUS OF HELL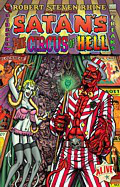 Forward by
GAHAN WILSON &
FEO AMANTE.
Featuring comics by
ALEX PARDEE,
WILLIAM STOUT,
STEVE BISSETTE,
FRANK DIETZ,
JIM SMITH,
FRANK FORTE,
ERIC PIGORS,
MIKE SOSNOWSKI,
OMAHA PEREZ,
DAVID HARTMAN,
STEVEN MANNION,
and more!

And
IN CINEMA


E.C. McMullen Jr.


Head Production Designer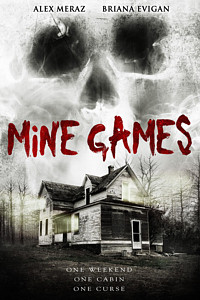 MINE GAMES


(Starring:
JOSEPH CROSS, BRIANA EVIGAN,
ALEX MERAZ)

Dept. head
Special Effects Make-Up
(SFX MUA)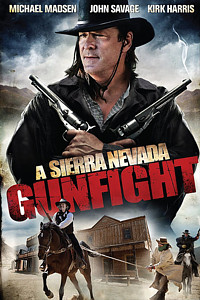 A SIERRA NEVADA
GUNFIGHT
(MICHAEL MADSEN & JOHN SAVAGE).

Production Designer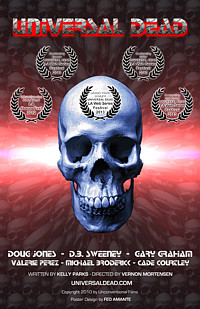 UNIVERSAL DEAD
(DOUG JONES,
D.B. SWEENEY,
GARY GRAHAM)

ART DIRECTOR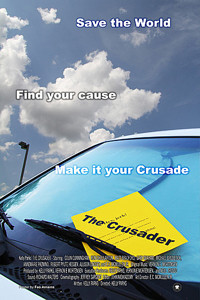 THE CRUSADER
(COLIN CUNNINGHAM,
GARY GRAHAM)
Review by
E.C.McMullen Jr.

PREDATOR

- 1987
USA Release: June 12, 1987
20th Century Fox
Rating: USA: R
Jim Thomas and John Thomas are a great writing team that, when left to their own devices have produced the stories for such marvels as PREDATOR, PREDATOR 2 (which showed that the great storyline of the first was no fluke!), and EXECUTIVE DECISION.
For this movie they were teamed up with Director John McTiernan who, though he has had his misses (THE 13th WARRIOR), has also had some great hits with such Thrillers as DIE HARD, THE HUNT FOR RED OCTOBER, and DIE HARD 3.
What more could you ask for? Well, how about Producers like Lawrence Gordon, Joel Silver, and John Davis who, at the top of their form, have produced Horror / Thriller movies like EVENT HORIZON, THE MATRIX, and THE HOUSE ON HAUNTED HILL (1999). Some pedigree, eh? But this movie was also made in 1987, which was during the height and heyday of Arnold Schwarzenegger's (TERMINATOR, TERMINATOR 2, TOTAL RECALL, END OF DAYS, THE 6th DAY) career.
But wait (I feel like I'm writing ad copy for Ron Popiel here!) 20th Century Fox also tossed in one of the best Make-up Special Effects men in the business, Stan Winston (IT'S ALIVE, DEAD & BURIED, THE THING, EDWARD SCISSORHANDS, TERMINATOR 2, INTERVIEW WITH THE VAMPIRE).
After years of doing clean up and also-ran jobs behind such masters as Rob Bottin (for THE THING) and H. R. Giger (for ALIENS), PREDATOR finally gave Stan a chance to show his stuff in a big budget, major studio feature. Stan showed off Biggy Big Time with a creature creation that was wholly his own. The creature's movements are fluid and look so incredibly organic even in - and this is very important - daylight shots.
Unlike the creature effects that he did for ALIENS using Giger's magnificent original designs, here there is no dim lighting and dark shadows. There is nothing to hide the varmint and any discrepancies in the suits that would be magnified thousands of times on a large screen. The Predator is so wonderfully alive in fact, that for many fans a cross-over of ALIEN meets PREDATOR seemed natural. The two most real and terrifying creatures ever created for the screen have indeed, been brought together in comic book form (Darkhorse Publications) and more recently in Computer Game (ALIEN vs PREDATOR).
TRIVIA
How do the PREDATOR movies fit together?
For that matter, how do they fit with the ALIEN movies?
Get your mega-dose of Geeky Goodness with Kelly Parks and E.C.McMullen Jr.'s
ALIENS VS PREDATOR?
---
ALIEN vs PREDATOR
with the

PREDATOR DVD EASTER EGG
Don't Drink the Water!

Go the photo gallery on the second disc and scroll to the 16th photo of Hawkins with his glasses on his head. Highlight the predator-targeting triangle on the right-hand side of the screen and click it to view a hidden documentary about the cast getting sick after drinking water in Mexico.
In PREDATOR, Arnold Schwarzenegger plays Major Dutch Schaefer, commander of an ultra-elite Special Forces Rescue Squad. He has been called into the jungles of a Central American country to save a U. S. diplomatic attaché whose helicopter was shot down over the jungle and is now being held captive by a well armed rebel faction. His old friend Dillion (Carl Weathers), a fellow military Special Forces man, has called him in but Dillion is also keeping a secret.
However, there are secrets and there are secrets, and while the machinations of human deception are turning, there is a third party that no one has even dreamed of. An alien life form that hunts humans for trophies, has come into the midst of the armory and battle set deep and private in the jungle.
The Predator prefers to hunt hunters. Such a horror movie requires plenty of action to tell the story and Jim and John Thomas give it to us in overwhelming numbers. When this movie isn't being hair-raising (the chilling sight of the PREDATOR with its camouflage shield on), or being gory (The Predator prefers its trophies stripped clean to the bone), then the gun fighting and explosions are everything you would expect of a movie starring Arnold S.
As in the movie ALIENS where the Space Marines, full of bravado, must face the fact that they are the near helpless prey, so too Dutch Schaefer and his men soon realize that neither their training or their weapons can save them.
With a multi-cultural, multi-racial cast, it is too damn bad that this movie had to earn an
!!!UNFAIR RACIAL CLICHÉ ALERT!!!:
What is that you say? Well I'll tell you. For a full explanation of this odd bit of Hollywood tradition, go to the UNFAIR RACIAL CLICHÉ ALERT, then go to URCA/Predator to see why this movie got one. But beware. The URCA contains SPOILERS!*

!!!SCIENCE MOMENT!!!:
When I first heard about this movie I feared the worst. The title implied this creature was here to eat people, a common mistake in science fiction. If an alien monster had you for lunch it would probably ruin your day, but you'll at least get the satisfaction of killing him right back. There are an infinite number of ways biochemistry can establish itself (DNA is just one solution) and every planet will have a unique chemistry. What that means is there is no way the alien monster will be biologically ready for your proteins, which will almost certainly be deadly poison for him. Thus I was relieved to discover the Predator was here for trophies, not dinner.
Check out THE SCIENCE MOMENT
PREDATOR, which starts off tongue in cheek at best, draws the audience into a horror story that turns like a screw through the outside façade of a simple shoot-em-up action flick. As the movie progresses and the body count builds, pride fails, weapons are useless, and learned disciplines, invented for use against a human foe, no longer apply. While the movie takes us deeper into the jungle, it also takes us deeper into the fear of those we would think fearless. Finally it is the human brain, the matching of wits against the Predator, that will determine survival.
The pacing of this film is benefited greatly by a wonderful score from Alan Silvestri (PREDATOR 2) and beautiful Cinematography by Donald McAlpine (CLEAR AND PRESENT DANGER, THE EDGE).
I'm gushing. I know. The movie is that good. So shut up!
PREDATOR easily walks away with 4 Shriekgirls.





This review copyright 1999 E.C.McMullen Jr.