News by
E.C.McMullen Jr.

TRON NEWS


Live Planet, Walt Disney Productions



NEWS FROM ELSEWHERE_
---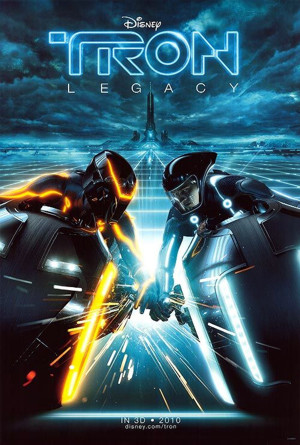 ... ELSEWHERE_
June 8, 2015
9 reasons more TRON Uprising is the answer to Disney's TRON sequel problem
By Ernie Estrella
When news traveled that Disney had pulled the plug on a third TRON film, it was hard to not be at least a bit grief-stricken given the company's recent focus on Marvel Studios slate, Star Wars: Episode VII: The Force Awakens, and making live versions of every one of their classic animated movies. TRON was an experimental film in 1982 that would go on to inspire countless films and technological break-throughs in special effects. TRON: Legacy furthered those causes nearly 30 years later but in the end was remembered for a few concepts, director Joseph Kosinski's stunning production and art design, and a score by Daft Punk and Joe Trapanese.
Continued at Blastr.
---
March 10, 2015
IT JUST THINKS IT'S HAPPENING
By E.C. McMullen Jr.
I think I'm second to no one in my peculiar love for the original TRON.

Yes, it was no ALIEN. Yes, it was no THE TERMINATOR. Yes, it was no THE MATRIX.

Yet it had a sincerity and unique approach that was original then and remains unrivaled today. In its own, awkward way, it was a trendsetter and certainly influential.

When TRON LEGACY was announced I ignored all of the warning signs, including the movie trailers and poster, and waited through two agonizing years of promotion and marketing for the movie to finally get released. I felt that way because we had the technological ability to create the world that TRON creator Steven Lisberger couldn't. We saw where the original movie went wrong. We could make it better, faster!
So when TRON LEGACY was released, I was there on day one!

Holy cow! I'm telling you, when the end credits finally rolled I felt like ... like Star Wars fans felt when they saw THE PHANTOM MENACE!

I felt like George Romero fans felt when they saw LAND OF THE DEAD!

I felt like RAIDERS OF THE LOST ARK fans felt when they saw INDIANA JONES AND THE KINGDOM OF THE CRYSTAL SKULLS!

In short, I felt bitterly disappointed. Of course, I said so in my review.
TRON: LEGACY
3D BLU-RAY
4-DISC
TRON: LEGACY
BLU-RAY
2-DISC
TRON: LEGACY
SOUNDTRACK
TRON: LEGACY
SOUNDTRACK
R3C0NF1GUR3D
TRON: EVOLUTION
PC GAME
Over a year later there was a glimmer of hope on the Game Grid and that was TRON UPRISING, the animated series. It lasted only two seasons but was so much more than TRON LEGACY aspired to be.

Then again, I've seen this before. STARSHIP TROOPERS the animated TV series was mind-bogglingly superior to the pile of crap that Edward Neumeier wrote and Paul Verhoven directed. Though in fairness to Ed and Paul, both were washed-up has-beens staggering toward the mutual ends of their once promising careers. As low a bar as the feature film STARSHIP TROOPERS was, its better than anything either man has ever done since.

For STARSHIP TROOPERS the animated series, however, Paul kept himself in the nursing home and collected an Executive Producer check while Director David Hartman wowed us all!

Edward continued to write Starship Troopers scripts to round out a DVD 3-fer just as both Neumeier and DVDs fell off the precipice of obsolescence.

Still, Paul and Neumeier both achieved greatness with the original ROBOCOP and TOTAL RECALL, and as was clearly shown by the reboots, that's a magic that remains unequaled. There are thousands of well-paid directors throughout cinema history that toiled to the grave churning out one movie after the next yet never creating the greatness of movies like ROBOCOP and TOTAL RECALL. If you can make just one great movie in your lifetime, that covers any crap that came before or after. Paul and Ed made two.

Anyway, so TV spin-off of movies can be great without ever improving the movie franchise. You want more examples? THE SARAH CONNER CHRONICLES and HANNIBAL.

Still, TRON UPRISING gives me hope that maybe, just maybe, Disney has got its act together and unlike, say Universal Pictures, really does want to reignite its franchise.
So imagine how I felt when I got this news,
Tron 3 to be filmed in Vancouver this fall
The sequel to 2010's Tron: Legacy will be filmed in Vancouver beginning this fall.

Walt Disney Pictures has green lighted the third film in the Tron series, sources tell Vancity Buzz entertainment contributor Lindsay Barker. Filming is scheduled to begin on October 5, 2015.

Continued at
VanCityBuzz
.
---
December 21, 2010
'Tron Legacy' illuminates cinema's science story
By Dan Vergano
Speeding light-cycles, illuminated catsuits and the computer-recreated head of Jeff Bridges—Tron Legacy has plenty of fun stuff.
Are we just being spoilsports when we ask how much science there is in the just-released science-fiction flick?
Continued at USAToday.
---
December 19, 2010
Box Office: 'Tron' Unspectacular at $43.6M; James L. Brooks Movie Flops
By Daniel Frankel
Blame it on the weather. Blame it on everybody traveling and Christmas shopping.
Or just blame it on the movies.
With the domestic box-office off about 4 percent from the same weekend last year, Disney's "Tron Legacy 3D" led the market, grossing an estimated $43.6 million over the weekend, according to studio estimates.
Continued at TheWrap.
---
December 9, 2010
I Want To Stay At This Tron Hotel Room Inside An Ice Hotel
By Casey Chan
This Tron-inspired hotel room is already perfect. You can tell that by just looking at it. But the fact that it's built inside the Ice Hotel in Sweden makes it even more jaw-droppingly incredible. Now I have to stay there.
Continued at Gizmodo.
TRON: Legacy's 3-D VFX Stretch Current Movie Tech to its Limits
In the current issue of Popular Mechanics, I dig into the edge of the visual effects frontier represented by TRON: Legacy, which Disney opens wide December 17. The sumptuously visual movie will wow moviegoers with its 3-D VFX, if not its compelling storyline. Here's a snatch of the feature:
Continued at IndieWire.
---
December 7, 2010
Olivia Wilde Gets Geeky About 'Tron: Legacy'
by JimmyO
Olivia Wilde recently sat down with a group of journalists while promoting her latest, Tron: Legacy. She spoke about her role and what it is like to have an action figure based on her character.
iamROGUE.com was thrilled to be in the presence of such a beautiful and talented actress. Check out the interview below.
Continued at IAmRogue.com.
---
November 29, 2010
Bridges: 'I'll never have to work again'
By Tara Fowler
Jeff Bridges has revealed that the technology used in the upcoming Tron: Legacy will soon eliminate any need for him to work.
Bridges spoke to the Daily Mail about the highly-anticipated sequel to 1982's Tron. Tron is the story of a computer hacker named Flynn (Bridges) who is taken into the digital world of a computer where he must compete in a series of gladiator-style games.
Continued at DigitalSpy.
---
November 10, 2010
Third 'Tron Legacy' trailer hits, and is amazing
by Matt Hickey
Loyal Crave readers will know that we're losing our collective heads in anticipation of "Tron Legacy," the sequel to the imagination-grabbing original from 1982. We've been covering the toys, costumes, and even the music. Our own Josh Lowensohn even got to talk to The Dude himself, Jeff Bridges, a few weeks ago.
Continued at Cnet.
'Tron' DVD: Lost in the machine?
by Rebecca Keegan
Flynn lives, all right, but he's awfully elusive. One of the toughest movies to get your hands on right now is "Tron." Not "Tron: Legacy," the breathlessly promoted movie due in theaters Dec. 17, but the original 1982 saga starring Jeff Bridges as hacker Kevin Flynn, which has gone out of print on DVD.
Continued at LAT.
---
November 7, 2010
TRON: LEGACY Triptych, New Bridges Photo & "Long Time" Film Clip
The TRON: LEGACY Facebook page has made good on their promise. Once they reached 200,000 global fans, they wrote on their wall that they would reveal the third and final panel of the TRON: LEGACY triptych. See all the individual panels at the bottom. Disney also released this new picture of Jeff Bridges who plays two different roles in TRON: LEGACY – Kevin Flynn and his archenemy CLU.
Continued at WeAreMovieGeeks.
Olivia Wilde calls 'Tron: Legacy' a 'game-changer' in film-making
The 1982 cult classic Tron has hacked its way into American history. Literally. An now, the new film Tron: Legacy is sending fans back to Flynn's Arcade for another round of gaming.
On The Red Carpet correspondent Bruce Reynolds caught up with the star of the new film Olivia Wilde who plays Quorra at the recent BAFTA Britannia Awards. She told us the film takes technology to the next level.
Continued at OTRC.
---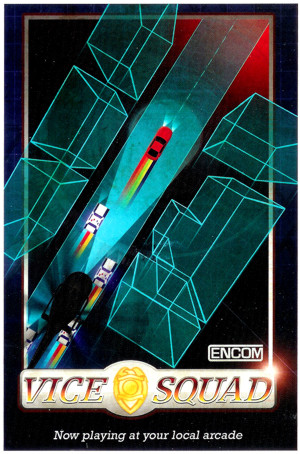 October 20, 2010
Must See: Fully Functional 'Tron' Light Cycle Is Here!
You knew it was only a matter of time before someone did it, and here we are.
Parker Brothers Choppers of Melbourne, Florida have constructed a fully functional light cycle, straight out of the Tron universe.
Continued at GeeksofDoom.
A kick-butt new trailer
for TRON: Evolution was released featuring some off the wall, light-cycle spawning, disc dismembering action and it lets gamers know that whether they're prepared or not, a war is coming. The trailer is a non-stop look at some of the interesting features present in the game.
Continued at CinemaBlend.
New 'TRON: Legacy' Poster Pays Homage To Original 'TRON' Poster
Calling all TRONerds! Yesterday, Walt Disney Pictures released a new poster for "TRON: Legacy," the sequel to the 1928 sci-fi classic "TRON," on Yahoo! yesterday... and it's giving us a little spat of déjà vu: You see, it not-so-subtly pays homage to its '82 predecessor.
Continued at MTV.
---
October 10, 2010
Walt Disney Pictures Kicks off "TRON: LEGACY" 10-Week Global Countdown
BURBANK, Calif. (October 10, 2010) —Walt Disney Studios announced today, October 10, 2010 ("10-10-10"), the kickoff of the official 10-week countdown to the release of "TRON: Legacy," which opens in theaters December 17, 2010. Every week for the next 10 weeks marks a major milestone in the countdown as The Walt Disney Company rolls out exciting new TRON events, film content, products and announcements in preparation for the worldwide film launch, including:
Continued at AWN.
---
September 19, 2010
The Pros and Cons of Tron: Legacy
We jump into the MCP to discuss whether this film is awesome or not.
As we reach the final stretch of the filmgoing year (try not to think about the passage of time, try not to think of the passage of time...), the buzz machine will begin on what is, arguably, the final genre blockbuster of the year: Tron: Legacy.
Continued at Film.com.
---
August 4, 2010
Jeff Bridges Discusses Tron: Legacy
CBM's Brent Sprecher chats with Jeff Bridges about Tron: Legacy at Disney's Comic-Tron party!
I had the great pleasure of getting a couple minutes to speak with the man, the myth, "The Dude" himself, Academy Award-winner Jeff Bridges at Disney's "Comic-Tron" party held during the San Diego Comic-Con.
Continued at ComicBookMovie.
---
August 3, 2010
International Tron Legacy Poster Reveals Kevin Flynn
Walt Disney Pictures has released a new international movie poster for Tron Legacy featuring an older Kevin Flynn (Jeff Bridges) with a light desc. Hit the jump to see the poster in full.
Continued at SlashFilm.
Daft Punk Tron Leaks Confirmed As Fake
A representative for dance duo Daft Punk has confirmed that tracks streaming on YouTube claiming to be from the Tron soundtrack are fake.
Continued at MTV.UK.
---
July 30, 2010
Jeff Bridges Discusses Tron: Legacy
CBM's Brent Sprecher chats with Jeff Bridges about Tron: Legacy at Disney's Comic-Tron party!
I had the great pleasure of getting a couple minutes to speak with the man, the myth, "The Dude" himself, Academy Award-winner Jeff Bridges at Disney's "Comic-Tron" party held during the San Diego Comic-Con.
Continued at ComicBookMovie.
---
July 26, 2010
Marketing 'Tron: Legacy' Brings the Hardest Sell Yet
SAN DIEGO — The futuristic movie "Tron: Legacy" is not just pushing the boundaries of special effects. It is redefining the Hollywood hard sell.
Continued at NYTimes.
---
July 22, 2010
Upcoming "TRON: Legacy" Filmmakers to be Featured at SIGGRAPH 2010
SIGGRAPH 2010
CHICAGO--(BUSINESS WIRE)--Walt Disney Pictures' highly anticipated film "TRON: Legacy", a 3D high-tech adventure set in a digital world unlike anything ever captured on the big screen, will be the focus of a filmmaker panel discussion during the SIGGRAPH 2010 Computer Animation Festival in Los Angeles on Tuesday, 27 July at 3:45 p.m.
Continued at AWN.
THOSE THAT CAME AFTER TRON
AKIRA
GHOST IN THE SHELL
THE 13TH FLOOR
THE MATRIX
| | |
| --- | --- |
| Continued on Page 3 | |
| 1 | 2 |

This review copyright 2010 E.C.McMullen Jr.