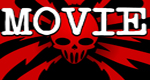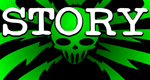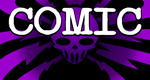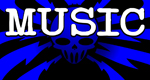 You Support This Site
When You Buy My Books
E.C. McMullen Jr.
PERPETUAL
BULLET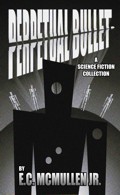 "'Some People' ... may be the standout story in the book."
-

John Grant

, Infinityplus

E.C. McMullen Jr.
WILLOW BLUE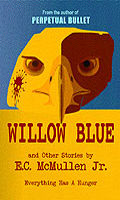 "'Willow Blue' will burrow under your skin and stay there long after you've put the book down."
- Jeffrey Reddick, Creator of
FINAL DESTINATION

IN OTHER BOOKS
E.C. McMullen Jr.'s
short story
CEDO LOOKED LIKE PEOPLE
in the anthology
FEAR THE REAPER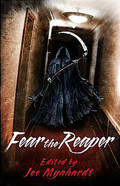 "This Ray Bradbury-esque is one of the most memorable and one of the more original stories I've read in a long time."
- Steve Isaak,
Goodreads

HORROR 201:
The Silver Scream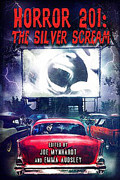 Filmmaker's Guidebook
featuring
RAY BRADBURY,
JOHN CARPENTER,
WES CRAVEN,
TOM HOLLAND,
E.C. McMULLEN Jr.,
GEORGE A. ROMERO,
and many more.



Extensively quoted in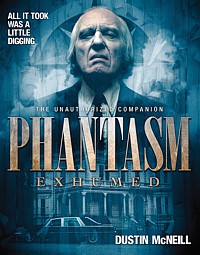 PHANTASM
EXHUMED
The Unauthorized Companion

And In
CINEMA


E.C. McMullen Jr.


Head Production Designer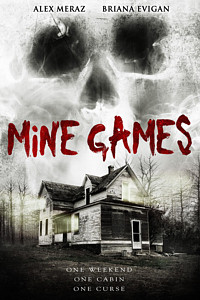 MINE GAMES


(Starring:
JOSEPH CROSS, BRIANA EVIGAN,
ALEX MERAZ)

Dept. head
Special Effects Make-Up
(SFX MUA)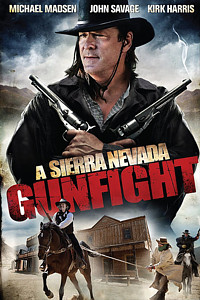 A SIERRA NEVADA
GUNFIGHT
(MICHAEL MADSEN & JOHN SAVAGE).

Production Designer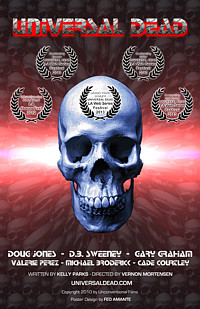 UNIVERSAL DEAD
(DOUG JONES,
D.B. SWEENEY,
GARY GRAHAM)

Art Director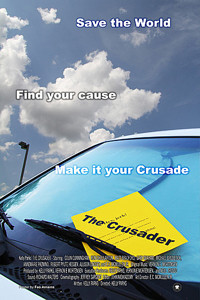 THE CRUSADER
(COLIN CUNNINGHAM,
GARY GRAHAM)
Review by
Kelly Parks

IT'S ABOUT TIME


TIP JAR



TERMINATOR
SEQUELS, PREQUELS
and REMAKES

TERMINATOR: THE SARAH CONNOR CHRONICLES

- 2008
USA Release: Jan. 13, 2008
Bartleby Company, C-2 Pictures, Warner Bros. Television, The Halcyon Company, Sarah Connor Pictures, Syfy, 20th Century Fox Television
RATINGS: TV-14
They were going to call it just "The Sarah Conner Chronicles" but they were afraid people wouldn't remember the association with the TERMINATOR. The foolish fools.
TERMINATOR: THE SARAH CONNOR CHRONICLES was directed by David Nutter (SUPERNATURAL [TV], DARK ANGEL [TV]) and written by Josh Friedman (WAR OF THE WORLDS [2005], THE BLACK DAHLIA). This is a review of the two episode series premiere.
The story begins in 1999, two years after the events in the movie TERMINATOR 2 (this does not mean we're pretending TERMINATOR 3 never happened, as I'll explain below). A very cool opening scene tells us that Sarah Conner (Lena Headey: THE CAVE, 300) still has nightmares about terminator robots coming after her and her future-leader-of-the-human-race son, John (Thomas Dekker: HEROES [TV]). They go to great effort to "stay off the grid" but occasionally getting noticed is unavoidable, and that always brings trouble.
TRIVIA
You've heard about the Harlan Ellison connection, now hear about it from Ellison himself.
Along those lines, picture the task of altering history from Skynet's point of view. Skynet doesn't send these terminators back one at a time. Instead this far future AI examined every available record and sent a killer robot back to every moment in time when the location of John Conner was known, just to be methodical. So that means if John or Sarah get a parking ticket, cash a check, etc. a terminator immediately appears.
They do try and occasionally have a normal life. Sarah is very much in love with her boyfriend Charley Dixon (Dean Winters), who has just given her a ring. John is fond of this surrogate father figure as well, but Sarah decides they've been in one place too long. They disappear and when Charley files a missing persons report it brings him to the attention of FBI agent James Ellison (Richard T. Jones: EVENT HORIZON, PHONE BOOTH). Ellison tells him who his fiancé really was: mental hospital escapee and well known terrorist Sarah Conner.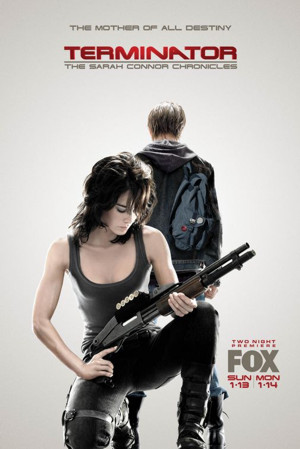 Sarah and John settle into new fake identities and John meets a pretty girl named Cameron (Summer Glau: THE 4400 [TV], SERENITY) who turns out to be more than she seems. Things go south pretty fast and they're on the run again, this time with their new friend. She takes them to an unusual equipment stash set aside decades before (one of the things you can do with time travel) and that leads to a jump from 1999 to 2007!
Part of the reason for the jump is because, as was revealed in TERMINATOR 3, Sarah Conner dies/died of cancer in 2005. I have to say that I really liked the fact that they incorporated all the movies into the storyline.
And that's all I'm going to say about the plot, other than that I thought it was truly awesome. I'll go into detail about why in just a moment, after this pause for a
!!!SCIENCE MOMENT!!!:
I have to say I like the fact that dueling attempts to change history by two time traveling factions has resulted in a variety of alternate futures, in the sense that Armageddon keeps getting delayed but it does keep happening. But that also means that many small details get changed. For example, there's a good chance that all the changes have resulted in Kyle Reese, John Conner's father-from-the-future, never having been born. Time travel does stuff like that.
This is a very cool show. Lena Headey does a good job of making Sarah Conner her own character: tough but flawed. I can't really say the same about Thomas Dekker as John Conner. True, part of the story is his gradual transformation into the leader-of-mankind he will become. But you'd think he'd show some glimmer of the alpha male to come (like Edward Furlong did very well in TERMINATOR 2).
Adding it all up, I'm happy to announce TERMINATOR: THE SARAH CONNOR CHRONICLES receives four shriek girls.





This review copyright 2008 E.C.McMullen Jr.