Review by
E.C.McMullen Jr.

UNDERWORLD: EVOLUTION

- 2006
USA Release: Jan. 20, 2006
Lakeshore Entertainment / Screen Gems / Sony
Ratings: USA: R
Yeah, back in 2003 I royally trashed UNDERWORLD. But fear not, it had it coming. Man what an insipid movie! Yet I gave it two ShriekGirls instead of one because it had glimpses of promise.
UNDERWORLD tanked at U.S. theaters but, over the course of a few years, made a profit on DVD sales and rentals. Well now it's three years later and its time for a sequel, by cracky!
One of the main problems with the original UNDERWORLD was way too much exposition. With UNDERWORLD: EVOLUTION, that is kept to a minimum.
As U.S. distributor, Sony has little regard for UNDERWORLD: EVOLUTION, which is why they threw it under the bus of a January release.
UNDERWORLD: EVOLUTION, begins with a route of the Lycans. There are two brothers, Marcus (Tony Curran: THE 13TH WARRIOR, BLADE II, THE LEAGUE OF EXTRAORDINARY GENTLEMEN) and William (Brian Steele: THE RELIC, MEN IN BLACK II, UNDERWORLD, HELLBOY, BLADE III, THE CAVE, DOOM). Mark was the bat bit, and William was the Wolf. Mark had the self control - somewhat - and William was a vicious, violent animal who enjoyed the kill. Mark helped Viktor imprison his brother, but not without some backstabbing two and fro. Man! These Vampires and Lycans - it's like daytime drama!
So cut to the present. Selene (Kate Beckinsale: UNCOVERED, HAUNTED, UNDERWORLD, VAN HELSING), having killed Viktor in UNDERWORLD (Damn you Feo! Now you SPOILED UNDERWORLD for me! That's right, rhubarb! That's what sequels do. They spoil the first movie for you! So moving on), is on the run, being hunted by both lycans and vampires - only she don't know the half of it. Kraven, having recovered from his fight with Selene, decides to kill Marcus, who remains in deep sleep within the floors of the coven. Or at least, he should be asleep except for something overlooked. Kraven gets what we all wanted him to get.
Marcus, meanwhile, being the original vampire, is the meanest, baddest vampire there ever was, and he teaches the decadent vampire clan just what Throwing it down, Old School, really means.
Selene and her hybrid vampire / lycan / human lover, Michael Corvin, from the first flick, run to a slavic country somewhere where Michael has trouble coming to terms with the fact that he's a monster. Wouldn't you?
Marcus tries to find them and, unbeknownst to everyone, there is a new third party in all of this, name of Corvinus (Derek Jacobi: BLUE BLOOD, THE DAY OF THE JACKAL, THE ODESSA FILE, THE MEDUSA TOUCH, THE HUMAN FACTOR, DEAD AGAIN, THE BODY), that is keeping tabs on everyone. What's more, he seems to know one hell of a lot more about the lycans and the vampires than they even know about themselves. Just who the hell is this?
Wait a minute. Corvin ... Corvinus ... You don't suppose? And if you don't suppose then you are a thick skulled buffoon who will be caught totally off guard by the ending.
Now its rare that a sequel is better than the original. But on the other hand, this movie didn't have that far to go. UNDERWORLD tried to desperately follow in the footsteps of the SF Thriller, THE MATRIX, but ever since DAWN OF THE DEAD (1979) first created the Horror action movie (there were a few attempts before DOTD, but they didn't take), there has been no excuse or reason to look outside the Horror genre for action. UNDERWORLD had a number of coulda been scary scenes that were totally wrecked by the incongruous sountrack. That doesn't happen here. But on the other hand, there are no scary scenes either.
And yet UNDERWORLD: Evolution kinda works. It's a far better movie than its originator largely because it seems to have addressed every problem I listed with the first one. Kate Beckinsale kicks ass whenever she goes into vampire mode, which really makes her brown eyes blue. The fight scenes are not the ballet of Hong Kong Kung Fu cinema, but good old Whomp & Stomp western knock down. In this second outing, UNDERWORLD is not acting like a MATRIX wannabee.
Unfortunately, UNDERWORLD: Evolution was released in January, which is the traditional, "dump the garbage" month, for movie studios - whether the film deserves that reputation or not.
Don't let it bug ya, bunky! UNDERWORLD: Evolution rocks and is all I expected or wanted from the first flick. There is plenty of action, gore, Horror, some nudity, Thrills, spills, chills, and loads of sturm und drang. It's a goth action flick: you gotta have plenty of sturm and the drang never hurts! Like its predecessor, UNDERWORLD: Evolution, still takes itself way too seriously, with nary a sense of humor to be found. Though it makes a brief, weak attempt with the humor in the person of Tanis (Steven Mackintosh), the historian for the vampires. Oh well. What that section of the film lacks in humor it nearly makes up for in nudity.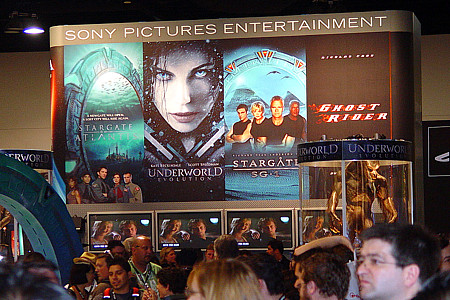 Released in the January dump month, yes.
But Sony had to at least pretend they were backing the movie they distributed.

The main thrust of UNDERWORLD: Evolution is action, and this it has in gobs, man! Just gobs, I'm tellin' ya! Even better, Writer/Director Len Wiseman, returning this second time with co-writer, Danny McBride (Kevin Grevioux is out of the picture this time, and so are black lycans or non-white monsters of any kind), keeps the action in context and the storyline focused. The cgi used for transformations is somewhat better, although the cgi excels with the ferocious intensity of the lycans.

Len Wiseman finally makes it to where he wanted to be (not knowing the man, I'm making the broad assumption that he wanted to make a good movie) with UNDERWORLD: Evolution. While not a scary Horror movie, UNDERWORLD: Evolution has all the drive and intensity of a top fuel summer blockbuster. If you're into Vampires and Werewolves fighting like bats and dogs, then check this flick out and getcher growl on.

Three Shriek Girls




This review copyright 2006 E.C.McMullen Jr.
LOVE THIS SITE?
Support it when you buy my books
E.C. McMullen Jr.
WILLOW BLUE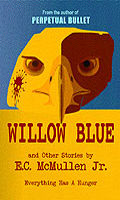 "'Willow Blue' will burrow under your skin and stay there long after you've put the book down."
- Jeffrey Reddick, Creator of
FINAL DESTINATION
E.C. McMullen Jr.
PERPETUAL
BULLET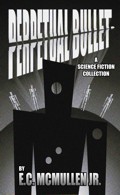 "'Some People' ... may be the standout story in the book."
- John Grant, Infinityplus
IN OTHER BOOKS
E.C. McMullen Jr.'s
short story
CEDO LOOKED LIKE PEOPLE
in the anthology
FEAR THE REAPER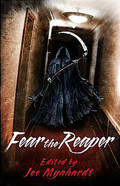 "This Ray Bradbury-esque is one of the most memorable and one of the more original stories I've read in a long time."
- Amazon Review
HORROR 201:
The Silver Scream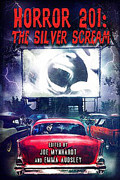 Filmmaker's Guidebook
featuring
RAY BRADBURY,
JOHN CARPENTER,
WES CRAVEN,
TOM HOLLAND,
E.C. McMULLEN Jr.,
GEORGE A. ROMERO,
and many more.
Extensively quoted in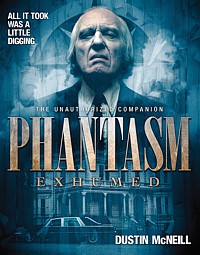 PHANTASM
EXHUMED
The Unauthorized Companion
Robert S. Rhine's
SATAN'S 3-RING
CIRCUS OF HELL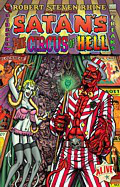 Forward by
GAHAN WILSON &
FEO AMANTE.
Featuring comics by
ALEX PARDEE,
WILLIAM STOUT,
STEVE BISSETTE,
FRANK DIETZ,
JIM SMITH,
FRANK FORTE,
ERIC PIGORS,
MIKE SOSNOWSKI,
OMAHA PEREZ,
DAVID HARTMAN,
STEVEN MANNION,
and more!
Also
IN CINEMA
E.C. McMullen Jr.
Head Production Designer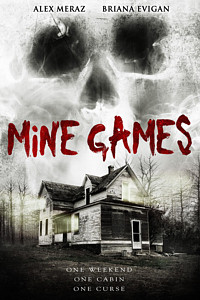 MINE GAMES
(Starring:
JOSEPH CROSS, BRIANA EVIGAN,
ALEX MERAZ)
PRODUCTION DESIGNER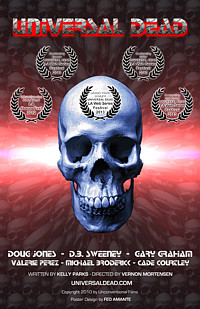 UNIVERSAL DEAD
(DOUG JONES,
D.B. SWEENEY,
GARY GRAHAM)
ART DIRECTOR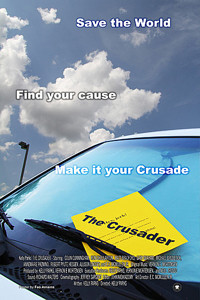 THE CRUSADER
(COLIN CUNNINGHAM,
GARY GRAHAM)