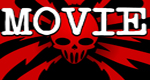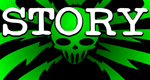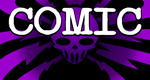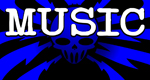 Support This Site

When You Buy My Books
E.C. McMullen Jr.
PERPETUAL
BULLET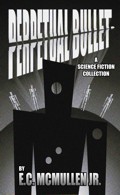 "'Some People' ... may be the standout story in the book."
-

John Grant

, Infinityplus

E.C. McMullen Jr.
WILLOW BLUE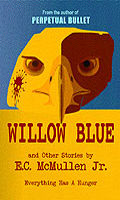 "'Willow Blue' will burrow under your skin and stay there long after you've put the book down."
- Jeffrey Reddick, Creator of
FINAL DESTINATION

IN OTHER BOOKS
E.C. McMullen Jr.'s
short story
CEDO LOOKED LIKE PEOPLE
in the anthology
FEAR THE REAPER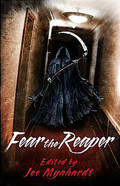 "This Ray Bradbury-esque is one of the most memorable and one of the more original stories I've read in a long time."
- Amazon Review

HORROR 201:
The Silver Scream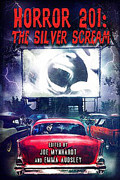 Filmmaker's Guidebook
featuring
RAY BRADBURY,
JOHN CARPENTER,
WES CRAVEN,
TOM HOLLAND,
E.C. McMULLEN Jr.,
GEORGE A. ROMERO,
and many more.



Extensively quoted in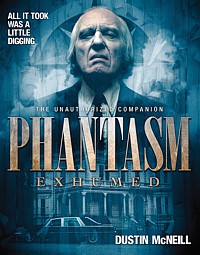 PHANTASM
EXHUMED
The Unauthorized Companion

Robert S. Rhine's
SATAN'S 3-RING
CIRCUS OF HELL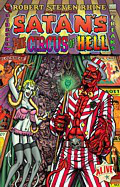 Forward by
GAHAN WILSON &
FEO AMANTE.
Featuring comics by
ALEX PARDEE,
WILLIAM STOUT,
STEVE BISSETTE,
FRANK DIETZ,
JIM SMITH,
FRANK FORTE,
ERIC PIGORS,
MIKE SOSNOWSKI,
OMAHA PEREZ,
DAVID HARTMAN,
STEVEN MANNION,
and more!

Also
IN CINEMA
E.C. McMullen Jr.
Head Production Designer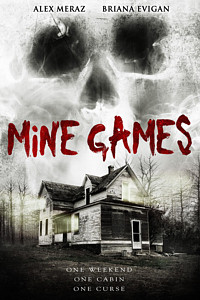 MINE GAMES


(Starring:
JOSEPH CROSS, BRIANA EVIGAN,
ALEX MERAZ)

Dept. head
Special Effects Make-Up
(SFX MUA)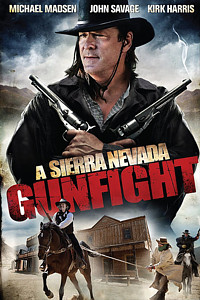 A SIERRA NEVADA
GUNFIGHT
(MICHAEL MADSEN & JOHN SAVAGE).

Production Designer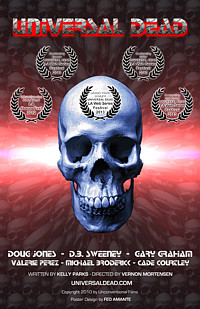 UNIVERSAL DEAD
(DOUG JONES,
D.B. SWEENEY,
GARY GRAHAM)

ART DIRECTOR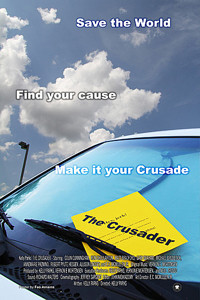 THE CRUSADER
(COLIN CUNNINGHAM,
GARY GRAHAM)
Review by
Mike Oliveri

CAPTAIN KRONOS: Vampire Hunter

- 1973
USA Release: June 14, 1974
Paramount Pictures
Ratings: UK: 18 / USA: R
This movie would have been a lot better as a porn flick.
CAPTAIN KRONOS: Vampire Hunter opens on two attractive young girls fawning over one another, and one leaves to find some flowers to put in the other's hair. And so help me I was thinking "oh yeah, they're dykes".
As it turns out, I wish it had been true.
Shortly thereafter, our hero discovers a luscious peasant girl (Caroline Munro: THE ABOMINABLE DOCTOR PHIBES, MANIAC, SLAUGHTER HIGH) locked in a pillory. The camera pans from her hips (she's bent at the waist, of course) forward. Then we cut to a crotch shot of the hero, which I suppose is intended to show off his two swords, but hey, I'm once again in porn mindset. Being somewhat familiar with the lapses in logic that plague porn flicks that at least make feeble attempts toward plots, I didn't see it as much of a stretch to dismount his horse and, er, mount elsewhere. Fortunately he makes up for his missed opportunity: he nails her twice later in the flick (but don't get too excited - though it's an R film, there's no nudity).
There are several scenes that seem to shape up that way, and even a few that seem to be headed toward some homosexual male encounters (but that's not my bag, so I won't explore that one any deeper - no pun intended). Hell, there's a bar scene where three guys come down from an upstairs room, followed by a prostitute. I would've liked to know what I missed . . .
Ah well. Let's get on to the real plot.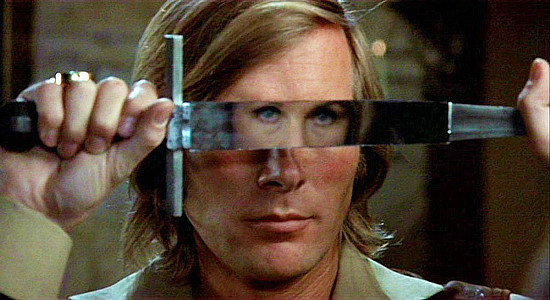 Getting back to the aforementioned lesbians (ahem), when the one girl departs to pick the flowers, the vampire makes its first appearance. We see nothing but the black, hooded cloak. As it turns out, this vampire drains youth, not blood, leaving the victim a shrivled, aged crone.
Fortunately Dr. Marcus (John Carson: THE NIGHT CALLER, THE PLAGUE OF ZOMBIES) happens to be riding by and he knows just who to contact: his old friend, Imperial solder-turned-"professional" vampire hunter Captain Kronos (Horst Janson: a lot of foreign flicks). Now, I put the quotes around professional because that's how he presents himself, yet he does this particular job as a freebie. Maybe explains why he and his hunchbacked vampire expert sidekick, Professor Hieronymos Grost (John Cater: THE ABOMINABLE DOCTOR PHIBES, RASPUTIN [TV]), sleep on the ground rather than attempting to find an inn.
Upon their discovery of the pilloried peasant girl, Kronos frees her and she joins them on their journey, even taking part in their vampire hunt.
As they go about their investigations, they are led to a local aristocratic family with a tragic past.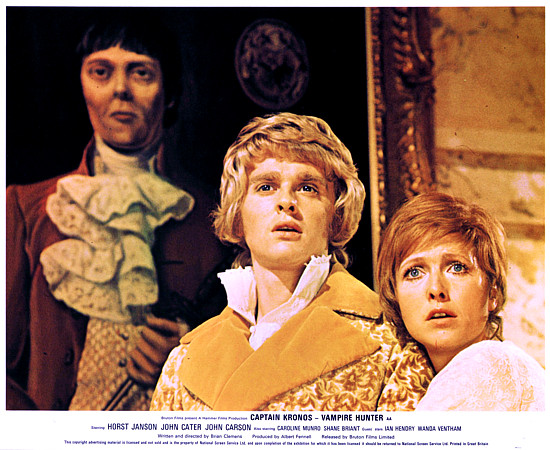 The father, Lord Hagen Durward (William Hobbs: sword fight arranger on several films) died of plague while under the care of Marcus seven years earlier. His grief-stricken widow (Wanda Ventham: THE BLOOD BEAST TERROR) has aged prematurely, and refuses to speak to outsiders. Meanwhile, both Hagen's son Paul (Shane Briant: DEMONS OF THE MIND, HAWK THE SLAYER) and daughter Sara (Lois Daine: HELL IS A CITY) are both bitter about their father's death and their mother's predicament. When Marcus discovers a book on witchcraft and necromancy in their home, he makes the connection.
Unfortunately he is ambushed, and left a vampire himself in an attempt to throw off the trail. He begs for them to end his life, and Kronos and Grost reluctantly agree to do so, but only to find out the exact manner in which these vampires can be killed. According to Grost, every species of vampire (in this case, bloodsuckers vs. lifesuckers) can only be killed by a certain method. This leads to a likely unintentional sequence where Kronos and Grost go about attempting to kill their good friend Marcus, and he endures all this pain and frustration before finally biting the big one. I couldn't help but laugh at it.
Method of death discovered, they set out to deliver an ass-whoopin' to whichever Durward is responsible for the deaths of all the peasants.
The plot's actually not half bad, and though certain parts move slowly and much of the vampire logic is rather goofy (the victims died with blood on their lips? It's the work of vampires for sure!), there's enough to keep the viewer interested. Most of the acting, however, is fairly hammy or generic, and several of the characters are two-dimensional at best. For example, Kronos swaggers about and frequently chews a cheroot, making him reminiscent of Eastwood in old spaghetti westerns. The bad guys are all snooty, constantly speaking to others with upturned noses. The bar thugs in one scene could easily be transplanted to any other flick with the same result, especially their leader, Kerro (Ian Hendry: CHILDREN OF THE DAMNED, DAMIEN: OMEN II, THEATRE OF BLOOD). He's the anti-Eastwood: he also smokes a cigar, swaggers around, and could easily have been just about any of Eastwood's foes in the westerns.
Writer/director Brian Clemens (SEE NO EVIL, MARK OF THE DEVIL [TV]) pulls a few nice tricks with the cinematography. For example, in one scene a character in the foreground moves aside upon hearing a new voice, revealing a small mirror behind him reflecting the speaker standing on a staircase behind the camera. In another, the camera focuses on a cluster of flowers. The vampire walks by, and when it moves offscreen, the flowers are dead.
Unfortunately, for every one of these there are a few more gaffs and general mistakes. In another scene where a foreground character steps aside to reveal someone in the background, we already see it coming: a stagecoach in the background rocks as the actor steps out of it. Apparently, the director could not get a hold of any equipment to do proper night shoots, as there are two scenes where it is supposed to be either dark or storming, yet the actors are all standing in daylight. Standing out the most is when the characters are getting ready to go to bed, and there's a lantern burning on their wagon. They're getting into bed, and it can't be later than like 5pm, and one of them even blows out the lantern.
Weighing the good and the bad, the scales unfortunately tip closer to the bad side. Yet, the plot kept me interested. So, moving the slider into the negative shriek girl range, I give it four negative shriek girls.





This review copyright 2000 E.C.McMullen Jr.