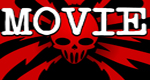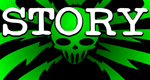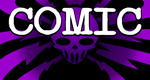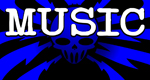 You Support This Site
When You Buy My Books
E.C. McMullen Jr.
PERPETUAL
BULLET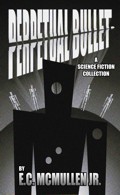 "'Some People' ... may be the standout story in the book."
-

John Grant

, Infinityplus

E.C. McMullen Jr.
WILLOW BLUE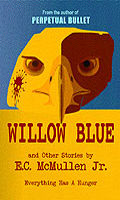 "'Willow Blue' will burrow under your skin and stay there long after you've put the book down."
- Jeffrey Reddick, Creator of
FINAL DESTINATION

IN OTHER BOOKS
E.C. McMullen Jr.'s
short story
CEDO LOOKED LIKE PEOPLE
in the anthology
FEAR THE REAPER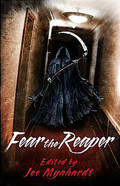 "This Ray Bradbury-esque is one of the most memorable and one of the more original stories I've read in a long time."
- Steve Isaak,
Goodreads

HORROR 201:
The Silver Scream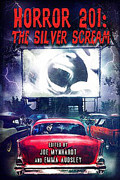 Filmmaker's Guidebook
featuring
RAY BRADBURY,
JOHN CARPENTER,
WES CRAVEN,
TOM HOLLAND,
E.C. McMULLEN Jr.,
GEORGE A. ROMERO,
and many more.

And
IN CINEMA


E.C. McMullen Jr.


Head Production Designer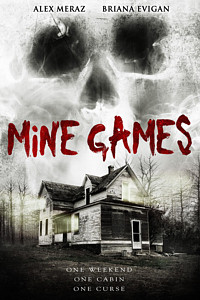 MINE GAMES


(Starring:
JOSEPH CROSS, BRIANA EVIGAN,
ALEX MERAZ)

Production Designer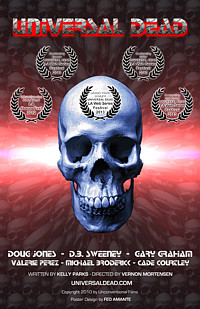 UNIVERSAL DEAD
(DOUG JONES,
D.B. SWEENEY,
GARY GRAHAM)

ART DIRECTOR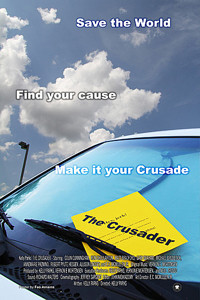 THE CRUSADER
(COLIN CUNNINGHAM,
GARY GRAHAM)
Review by
Bishop Bettini

BOOGEYMEN: THE KILLER COMPILATION

- 2001
FlixMix / Universal Pictures
Rated: N/A
There are two kinds of people in this world: those who like horror movies (like me), and those who don't. If you're unfortunate enough to be in the latter group, FlixMix's compilation of clips and trivia from 17 all-time classic horror movies may just be the introduction you've needed to bring you to our side.
Pop the disc in your DVD player, and you're greeted by a professionally produced menu with a short roll of good sound effects. Go ahead and hit play, and sit back for an hour's worth of scenes from the 17 all-time classics FlixMix has chosen. If you're already familiar with the movies, there are two special features you'll want to engage: interactive trivia (from the main menu) and audio commentary (from special features menu) by Freddy Krueger himself, Robert Englund.
TRIVIA
For the record, the boogeymen included on volume 1 are:
Candyman (CANDYMAN),
Chucky (CHILD'S PLAY),
Dr. Alan Feinstone (THE DENTIST),
Jason (FRIDAY THE 13th),
Camilla (THE GUARDIAN),
Michael Myers (HALLOWEEN),
Pinhead (HELLRAISER),
Fisherman (I KNOW WHAT YOU DID LAST SUMMER),
Leprechaun (LEPRECHAUN),
Freddy Krueger (A NIGHTMARE ON ELM STREET),
The Tall Man (PHANTASM),
Norman Bates (PSYCHO),
Blade (THE PUPPETMASTER),
Ghostface (SCREAM),
Leatherface (THE TEXAS CHAINSAW MASSACRE),
Simon (THE UGLY),
Wishmaster (WISHMASTER).

Bonus Trivia for those still reading: fingers are cut off in 3 of the clips.
Extra Bonus: Hidden Easter Eggs!
Each scene begins with a brief bio of the boogeyman followed by a 2 to 3 minute clip from the source movie. If you have the special features engaged, you'll be treated to Pop Up Video style facts for each movie scrolling at the bottom. Robert Englund delivers his commentary in typical Englund style - dramatic and frenetic. The pop-up facts and commentary provide some interesting tidbits, some of which are not found on imdb. Finally, after all the clips, FlixMix presents 4 screens of interesting trivia including a body count table for numerous horror movies.
Included in the disc's special features are the original trailers for each movie, as well as a brief legend of the villian. Convienently, FlixMix has made these available from both the special features menu and the scene selection, so that you can jump directly to your movie of choice and read (or see) more. The legends are accurate and generally thorough, but will not be new knowledge to fans of the movie.
Boogeyman includes a "name that frame" trivia game, in which you must correctly identify the movie from which a random still frame comes. So, gather some friends and get some vodka (or your favorite alcoholic beverage). Take turns, and when one answers correctly, take a drink. First person to pass out is, hands down, the resident horror god.
Pop the disc into your (unfortunately only) Windows PC, and you get access to another trivia game and links to sound effects. The Brain Crusher trivia game includes several levels of questions, testing you on all kinds of arcane details about the compiled movies. Two sound tracks are available during game play: a somewhat generic horror movie orchestral backing track and a creepy electronic score reminiscent of Silent Hill (video game).
While the DVD material is itself well-done, the case and booklet are lacking. I would have liked to see a collectors case with better cover art - as it is, stills from the movies are somewhat generic and uninspiring. The booklet is purely self-promoting, which is unfortunate when the disc itself does a good job of promoting the source movies. A professionally printed booklet, with at least a page dedicated to each movie, would have added much value to this disc.
BOOGEYMEN: THE KILLER COMPILATION offers a virtual tour of 17 classic horror movies that horror neophytes and old-timers alike will appreciate, though each on different levels. Though lacking in physical presentation, the digital features are worth having in your horror collection.
I give it 3 Shriekgirls.




This review copyright 2008 E.C.McMullen Jr.