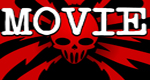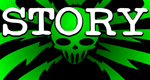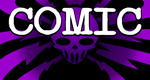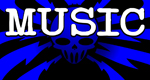 You Support This Site
When You Buy My Books
E.C. McMullen Jr.
PERPETUAL
BULLET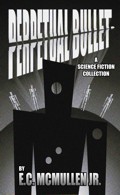 "'Some People' ... may be the standout story in the book."
-

John Grant

, Infinityplus

E.C. McMullen Jr.
WILLOW BLUE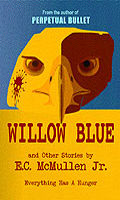 "'Willow Blue' will burrow under your skin and stay there long after you've put the book down."
- Jeffrey Reddick, Creator of
FINAL DESTINATION

IN OTHER BOOKS
E.C. McMullen Jr.'s
short story
CEDO LOOKED LIKE PEOPLE
in the anthology
FEAR THE REAPER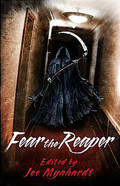 "This Ray Bradbury-esque is one of the most memorable and one of the more original stories I've read in a long time."
- Steve Isaak,
Goodreads

HORROR 201:
The Silver Scream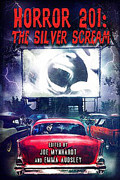 Filmmaker's Guidebook
featuring
RAY BRADBURY,
JOHN CARPENTER,
WES CRAVEN,
TOM HOLLAND,
E.C. McMULLEN Jr.,
GEORGE A. ROMERO,
and many more.



Extensively quoted in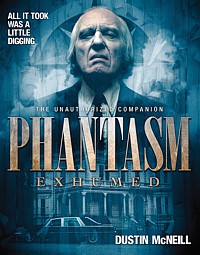 PHANTASM
EXHUMED
The Unauthorized Companion

Robert S. Rhine's
SATAN'S 3-RING
CIRCUS OF HELL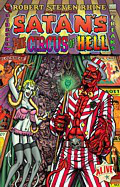 Forward by
GAHAN WILSON &
FEO AMANTE.
Featuring comics by
ALEX PARDEE,
WILLIAM STOUT,
STEVE BISSETTE,
FRANK DIETZ,
JIM SMITH,
FRANK FORTE,
ERIC PIGORS,
MIKE SOSNOWSKI,
OMAHA PEREZ,
DAVID HARTMAN,
STEVEN MANNION,
and more!

And
IN CINEMA


E.C. McMullen Jr.


Head Production Designer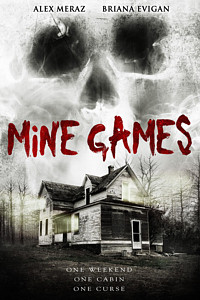 MINE GAMES


(Starring:
JOSEPH CROSS, BRIANA EVIGAN,
ALEX MERAZ)

Production Designer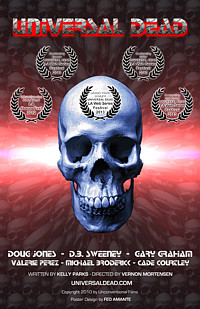 UNIVERSAL DEAD
(DOUG JONES,
D.B. SWEENEY,
GARY GRAHAM)

ART DIRECTOR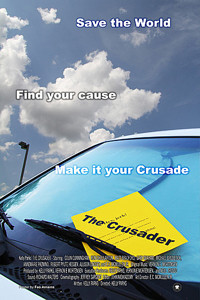 THE CRUSADER
(COLIN CUNNINGHAM,
GARY GRAHAM)
Review by
E.C. McMullen Jr.

DARK DREAMERS

- 2009
USA Release: Jan. 27, 2009
ShadoWind, Smash Vision, Oldies,
Rating: N/A
I can't beat around the bush on this one.
I love it.
Seriously, what's not to love? Hardcore Horror fan Stanley Wiater was making his Dark Dreamers series of interviews when people were paying him and when he had to pay for it himself. The guy is dedicated.
Through the years he collected possibly hundreds of interviews and in this first volume, Wiater brings together talks with
Clive Barker (CANDYMAN, HELLRAISER, HELLBOUND: HELLRAISER II, NIGHTBREED, ABARAT, COLD HEART CANYON, THE THIEF OF ALWAYS),
Edo Van Belkom,
Douglas Clegg (THE INFINITE, THE NECROMANCER),
Jack Ketchum,
Nancy Kilpatrick (THE GOTH BIBLE), as well as the late greats
Forrest J Ackerman,
Richard Matheson,
John Saxon,
Gahan Wilson, and that's just the first DVD! There are still three more discs to go!


Stan Winston,


According to the box, these interviews were brought together between 2000 and 2001.
TRIVIA:
Read Garrett Peck's review of Stanley Wiater and Beth Gwinn's photo book,
DARK DREAMERS
Read Harry Shannon's interview with
DOUGLAS CLEGG
Read Monica J. O'Rourke's interview with
JACK KETCHUM
Feo's Douglas Adams Influence -
"...there is nothing penultimate about this one. This one, ladies and gentlemen, is the proverbial "it"
- Max Quordlepleen, The Restaurant At The End Of The Universe
They're nearly a decade old! Not topical? Sure! But what these people had to say about their career, their history, and their views all transcend the "now" anyway. Seriously, do you want Matheson to opine on the latest celebutard scandal or do you want him to tell you what it was like being young and working with Boris Karloff and Vincent Price?
Some of the folks on this DVD set are no longer with us, making this collection even more valuable as a Horror Thriller fan's archive. There are interviews with Richard Laymon, and Joseph Stefano to name a few.
I've played through the whole thing twice now and I'm sure I'll watch it again. The interviews aren't filled with Access Hollywood, or TMZ, drooling sugar babble. Stanley asks the kinds of questions we would ask if we only had his wonderful jaw-dropping opportunity.
DARK DREAMERS Volume 1 collects two seasons of DARK DREAMERS on four DVDs and that's it. There is no need for any DVD extras. These interviews ARE the DVD extras!
Stanley has had a difficult time finding an American distributor. These interviews, done on the cheap, lack the bouncing bright colorful modern scrolling animations and chryon graphics with twirling 3D cgi letters spinning around by way of introduction. In fact, watching DARK DREAMERS is nearly like finding an old, long forgotten video made in some distant period of television. In many ways, DARK DREAMERS really is a lost treasure. Originally set to be released as a 5 DVD set by Elite Entertainment back in April of 2008, that fell through when Elite went out of business and their catalog was bought up by Brain Damage. Obviously DARK DREAMERS was one of many movies they didn't keep on the release roster. So I want to give major kudos to Smash Vision for stepping up and releasing this.
UPDATE: April 16, 2018
I really can't overestimate how valuable this is to Horror and science fiction fans, especially when home video on discs is still going strong largely due to Extras.
Volume 1 has Stanley Wiater interviewing the late,
Larry Cohen (IT'S ALIVE!, Q),
Wes Craven (THE LAST HOUSE ON THE LEFT, THE HILLS HAVE EYES, DEADLY BLESSING, A NIGHTMARE ON ELM STREET, THE PEOPLE UNDER THE STAIRS, VAMPIRE IN BROOKLYN, SCREAM, RED EYE),
Harlan Ellison (A BOY AND HIS DOG, THE TERMINATOR),
Jack Ketchum (COVER, RED, THE LOST, THE GIRL NEXT DOOR),
Richard Laymon (ONE RAINY NIGHT, THE STAKE, DARKNESS, TELL US, SAVAGE, IN THE DARK, CUTS, COME OUT TONIGHT, THE TRAVELING VAMPIRE SHOW, TO WAKE THE DEAD),
Richard Matheson (COMEDY OF TERRORS, HOUSE OF USHER, HUNGER AND THIRST, I AM LEGEND, THE LAST MAN ON EARTH, THE LEGEND OF HELL HOUSE, MATHESON UNCOLLECTED, NIGHTMARE AT 20,000 FEET, THE NIGHT STALKER, THE OBLONG BOX, THE OMEGA MAN, THE PIT AND THE PENDULUM, THE RAVEN, A STIR OF ECHOES, TALES OF TERROR),
Stan Winston (ALIENS, PREDATOR, JURASSIC PARK),
John Saxon (THE EVIL EYE, BLOOD BEAST FROM OUTER SPACE, QUEEN OF BLOOD, THE BEES, CANNIBAL APOCALYPSE, BLOOD BEACH, TENEBRE, PRISONERS OF THE LOST UNIVERSE, A NIGHTMARE ON ELM STREET, A NIGHTMARE ON ELM STREET 3, NEW NIGHTMARE) and so many more.
Having seen some of the original episodes long ago, I said back in January of 2008, that DARK DREAMERS is, in fact, so much more than a documentary: It is a legacy; a heritage. This is what we've all wanted and waited for. Every fan, every writer, every film maker, every musician, every artist, anyone who loves Horror Thriller in all of its many forms will find nothing penultimate in DARK DREAMERS. It's rare that someone can say this without hyperbole, but there is no question that DARK DREAMERS is the proverbial IT!*
5 Shriek Girls






This review copyright 2009 E.C.McMullen Jr.
*Almost, but not quite, entirely unlike the Douglas Adams quip in
The Restaurant At The End Of The Universe.