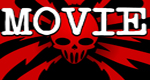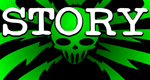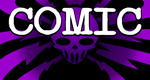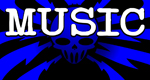 You Support This Site
When You Buy My Books
E.C. McMullen Jr.
PERPETUAL
BULLET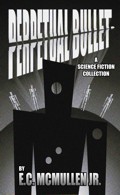 "'Some People' ... may be the standout story in the book."
-

John Grant

, Infinityplus

E.C. McMullen Jr.
WILLOW BLUE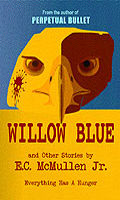 "'Willow Blue' will burrow under your skin and stay there long after you've put the book down."
- Jeffrey Reddick, Creator of
FINAL DESTINATION

IN OTHER BOOKS
E.C. McMullen Jr.'s
short story
CEDO LOOKED LIKE PEOPLE
in the anthology
FEAR THE REAPER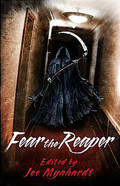 "This Ray Bradbury-esque is one of the most memorable and one of the more original stories I've read in a long time."
- Steve Isaak,
Goodreads

HORROR 201:
The Silver Scream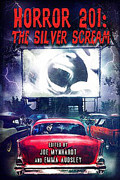 Filmmaker's Guidebook
featuring
RAY BRADBURY,
JOHN CARPENTER,
WES CRAVEN,
TOM HOLLAND,
E.C. McMULLEN Jr.,
GEORGE A. ROMERO,
and many more.



Extensively quoted in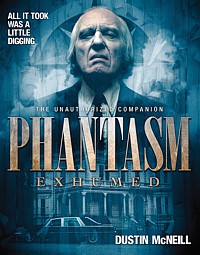 PHANTASM
EXHUMED
The Unauthorized Companion

And
IN CINEMA


E.C. McMullen Jr.


Head Production Designer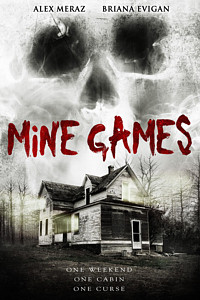 MINE GAMES


(Starring:
JOSEPH CROSS, BRIANA EVIGAN,
ALEX MERAZ)

Production Designer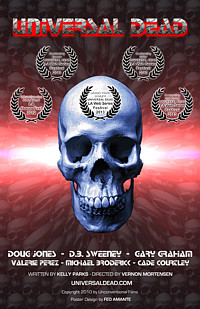 UNIVERSAL DEAD
(DOUG JONES,
D.B. SWEENEY,
GARY GRAHAM)
Review by
E.C. McMullen Jr.

FANTASTIC FLESH

- 2008
Anchor Bay Entertainment, Starz Media, Starz entertainment
Rating: N/A
If you are anything like me -
... and if you ARE anything like me, I am so, SO terribly sorry.
- but if you ARE anything like me, you probably have a few DVDs in your collection with movies that you'll probably never watch again. Certainly not soon enough, or enough times, to justify actually owning it. But you keep it because, despite your lackluster opinion of the movie, the DVD extras are just that great!
Well welcome to FANTASTIC FLESH. FANTASTIC FLESH contains an all star cast of Make-up SFX artists and the directors who use them. Full of so much information, history, clips, and undeniable fanboy geeky enthusiastic goodness that if I were Elvis I'd be so happy I'd quickly take my TV out with a freaking bazooka! (my idea of high praise).
You get fun interviews with Horror Thriller movie makers like John Carpenter, Quentin Tarantino, Robert Rodriguez, George Romero, Wes Craven, John Landis, and more. You get to hear from Masters of make-up effects like Rob Bottin, Greg Nicotero, Howard Berger, Tom Savini, and more. And all of them, ALL of them, are excitedly talking about what it took and what it takes to make Horrifying make-up SFX work in a movie.
These aren't folks acting like they're trapped in a Q&A they HAVE to perform in, they really want to be there.
Actors like Dee Wallace (THE HOWLING, CRITTERS, THE FRIGHTENERS, THE LOST, VOO DOO MOON, ABOMINABLE, Clive Barker's THE PLAGUE, Rob Zombie's HALLOWEEN), and Jordan Ladd (CABIN FEVER, DEATH PROOF), recount their experiences in the make-up chair or having to act and react to a special effect that they couldn't even see (in THE HOWLING, [actor Robert Picardo] Eddie' Quist's transformation was shot much later).
Surprises keep turning up as people not mentioned on the DVD package appear to relate their experiences and fill you in on so many fun anecdotes, the weirdness, the history, and the difficulty in making the fantastic come to life.
Part of the reason FANTASTIC FLESH works so well may lie in the people behind it. Masters of Horror Production Coordinator, Andrea Kaufman (PAINKILLER JANE), took the Producer reigns on this one and brought together, Consulting Producer John Espositio (FROM DUSK TILL DAWN), got together with Executive Producer Greg Nicotero (SIN CITY, HOSTEL, SERENITY, PRIMEVAL, PLANET TERROR, THE UNBORN, and way, way more!), and they brought together a crew that has a tremendous amount of experience making documentaries as DVD extras. But the biggest surprise to this success story has to be...
Kevin VanHook (VOODOO MOON, SANDS OF OBLIVION) directed this demonstrating far more ability as a documentary film maker than he has ever shown as a fiction film maker. Over the years, it's got to the point where I never thought there'd be a Kevin VanHook movie that I'd want to keep. Kevin it seems, belongs to that small cadre of people who truly love Horror Thriller movies, but can't direct their own worth a damn. Watching FANTASTIC FLESH, however, you see his love for the art come blazing through.
Believe me, even if you've never been impressed with Kevin's previous work, do NOT let that stop you from seeing FANTASTIC FLESH. This one will knock you on your ass!
Five Shriek Girls.






This review copyright 2009 E.C.McMullen Jr.