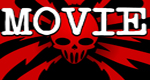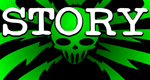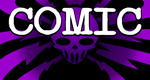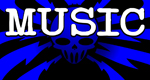 Support This Site

When You Buy My Books
E.C. McMullen Jr.
PERPETUAL
BULLET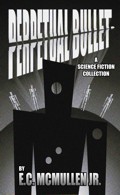 "'Some People' ... may be the standout story in the book."
-

John Grant

, Infinityplus

E.C. McMullen Jr.
WILLOW BLUE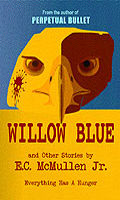 "'Willow Blue' will burrow under your skin and stay there long after you've put the book down."
- Jeffrey Reddick, Creator of
FINAL DESTINATION

IN OTHER BOOKS
E.C. McMullen Jr.'s
short story
CEDO LOOKED LIKE PEOPLE
in the anthology
FEAR THE REAPER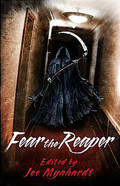 "This Ray Bradbury-esque is one of the most memorable and one of the more original stories I've read in a long time."
- Amazon Review

HORROR 201:
The Silver Scream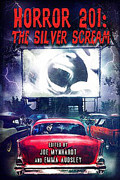 Filmmaker's Guidebook
featuring
RAY BRADBURY,
JOHN CARPENTER,
WES CRAVEN,
TOM HOLLAND,
E.C. McMULLEN Jr.,
GEORGE A. ROMERO,
and many more.

Also
IN CINEMA
E.C. McMullen Jr.
Head Production Designer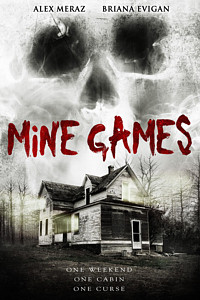 MINE GAMES


(Starring:
JOSEPH CROSS, BRIANA EVIGAN,
ALEX MERAZ)

Dept. head
Special Effects Make-Up
(SFX MUA)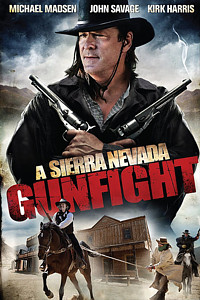 A SIERRA NEVADA
GUNFIGHT
(MICHAEL MADSEN & JOHN SAVAGE).

Production Designer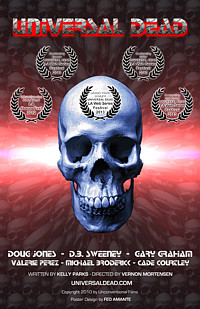 UNIVERSAL DEAD
(DOUG JONES,
D.B. SWEENEY,
GARY GRAHAM)
Review by
Ken King

John Carpenter's VAMPIRES

- 1998
USA Release: Oct. 30, 1998
Spooky Tooth Productions, Inc., Storm King Productions, JVC Entertainment, Inc., Largo Entertainment, Columbia Pictures
Rating: USA: R


"You hate me so, don't you? But you made me, crusader. You hate what you have made, you fear it, because it is superior to you."
-Jan Valek
There are fans that do not like this flick. I wonder why?1 It's got everything you would want out of a vampire flick. It's gritty, it's action packed, it has great characters and most of all, it's John Fuckin' Carpenter! What's not to love? Apparently, some people have found something not to like about it.
Personally, I think it all boils down to there are multitudes of people who like to complain. Constantly. If a movie, television show, band, book, song, etc. has any sort of fan base behind it, no matter how great it is, or bad, there will be some sad sack that has nothing good to say.
Don't worry, Mr. Carpenter. I got your back.
VAMPIRES begins with Jack Crow (James Woods: VIDEODROME, CAT'S EYE) and his gang of vampire slayers on a mission to clear out a nest of vampires in an old ramshackle farm house in New Mexico. Inside a lair this large, there should be a Master Vampire. They do not find one and have to be happy with killing said Master's "goons." A day's work done, it's Miller Time and the gang head back to the motel they have rented out to be buried neck deep in alcohol and hookers.
Unbeknownst to the vamp killers, the Master is on his way to the motel after the sun has gone down and he isn't in the best of moods. His name is Jan Valek (Thomas Ian Griffith: ULTERIOR MOTIVES, EXCESSIVE FORCE, THE CLOSER [TV], HOLLOW POINT) and he is the first ever vampire. He is there to seek vengeance, but first, he needs a bit of red fuel. He finds a hooker named Katrina (Sheryl Lee: all the TWIN PEAKS stuff. If it exists, she stars in it.) all by her lonesome and attacks her. Then it's on to the merry band of drunken slayers in the next room over.
To say a near total slaughter ensues is putting it mildly.
Only two of the vampire killers make it out alive: Crow and his buddy, Anthony Montoya (Daniel Baldwin: ATTACK OF THE 50 FT. WOMAN, THE OUTER LIMITS [TV], VEGAS VAMPIRES, COLD CASE [TV], MAKING A DEAL WITH THE DEVIL). But they aren't out of deep end yet. Jack sees Katrina stumbling around and grabs her, tending to use the dazed sex worker like a surveillance camera once she hooks into the master's psyche, the further along she gets to vamping out. Then the both of them, along with Montoya, jump into a truck and book it out of there with Valek hot on their proverbial heels. A bullet to the vampire's melon puts a crimp in his Sunday plans and they leave the creature in the dust. Valek recovers rather quickly, but even he knows when to give up the chase. Dawn is coming soon and ol' fang face can't hang out for too long getting a suntan. Time to get inside somewhere.
The beaten trio have a traffic mishap (What the hell was a truck and trailer just sitting out in the middle of the road for? I'm sure it was broken down, but couldn't the owners have pushed at least a little off the road? Something to definitely ponder.) and have to hoof it for a little while. They find a gas station and steal some poor schmuck's Caddy (Director Frank Darabont in a humorous quick cameo) and head back to the motel. Jack stays to clean up the massacre and tells Montoya to head to a hotel with the girl. Afterwards, Jack plans on meeting with Cardinal Alba (Maximilian Schell: THE BLACK HOLE, THE PHANTOM OF THE OPERA, LABYRINTH, THE VAMPYRE WARS, DEEP IMPACT) in Monterey, who sends him and other teams out on these vampire killing missions and try to find out what the hell is going on and how Valek knew the group was there and how Valek knew Jack's name.
The cardinal is no help and he saddles Jack with a new priest, Father Adam Guiteau (Tim Guinee: BLADE, GHOST WHISPERER [TV], IRON MAN, NOS4A2 [TV], CYRUS) after Father Giovanni (Gregory Sierra: STINGRAY, THE RAY BRADBURY THEATER [TV], THE WONDERFUL ICE CREAM SUIT) bit the dust at the motel. Out on the road to rendezvous with Montoya and his prisoner, Jack tries to get info out of the priest at the point of beating it out of him. Father Adam doesn't budge and still claims ignorance. Jack lets it drop for the moment.
Speaking of Montoya, he explains to Katrina what is happening to her and she makes an unsuccessful suicide attempt. Something occurs during this that changes a lot of future events and not for the good when it comes to our heroes. When Crow arrives with the new priest, Katrina, has finally hooked into Valek, begins to tell the vampire slayers what she sees from his point of view. They follow her leads until this gets them to where they need to go. By the time they reach these places, Valek, and the new seven master's he has brought around, have been one step ahead of the crusaders at every turn.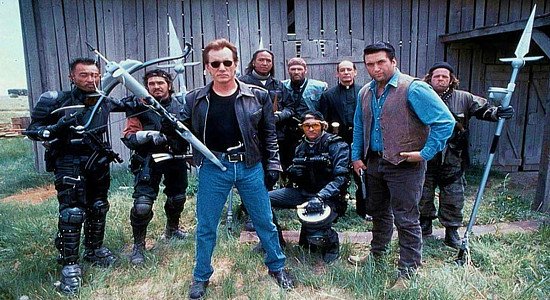 VAMPIRES The Musical
The final showdown comes in a small New Mexico town that has been almost completely vampirized. A ritual centuries in the making, if completed, spells most certain doom for humanity at large. For what Jan Valek has in mind will make him invincible. It's up to three slayers to stop him, but with all the weaponry at their disposal, will it be enough to beat the master vampire?
It's always the darkest in the hours before dawn.
I think this is one of the better vampire movies out there. I know this may come off as a bold statement in some circles, but I stick by that claim. James Woods totally owns the role of Jack Crow. Like with Seth Gecko (George Clooney) in FROM DUSK TILL DAWN released two years prior to this Carpenter classic, Crow is one badass dude that you really don't want to mess with. He was perfectly cast as the vampire slayer in J.C.'s flick and I think the film was better than the book it derived from, author John Steakly's VAMPIRE$.

Occasionally, a movie is better than the book, despite what some naysayers spout to the contrary.
I really dig the bluesy western stains of the simple but effective, twang of the score John Carpenter put over the various scenes. It fits well with what's happening on the screen at any given time. The music gives the movie that Horror Western vibe (In my opinion, there's not enough of them, and among those, there aren't very many good ones. Outside of this movie and Robert Rodriguez's aforementioned, FROM DUSK TILL DAWN, Antonia Bird's RAVENOUS, Kathryn Bigelow's NEAR DARK and S. Craig Zahler's BONE TOMAHAWK I am having difficulty of naming another one) that permeates the film entire. KNB Studios did the SFX for this flick. They must have not had a hard day of it, 'twould seem. There are really no places in the movie that looked effects heavy, it was mostly story, dialog and acting… the three biggest elements for me when it comes to movies.
Don't get me wrong: I love way out there special effects as much as the next guy. I grew up in the 80's. Our era was the one who started that craze off in the first place, though these days it's mostly CGI over Practical. But if those three elements I mentioned before aren't there, all the SFX in the world isn't going to save your movie, no way, no how. John Carpenter is one of those people who knows this.
There's a very good reason why he is one of my favorite directors.
FINAL THOUGHTS
It's story time again, folks. I remember when John Carpenter's VAMPIRES was released, and I finally had an off day from work to go see it. A friend of mine at the time asked me what I thought about the movie. Of course, in typical fan boy fashion, I gushed over how good I thought it was. He came back with, "Man, that movie sucked! No pun intended. I have the book from where they got the idea. I'll let you read it if you want. It's way better!"
You can bet your bottom dollar, I was down.
So, he bought the book. I read it. I gave it back. Needless to say, we didn't see eye-to-eye on the subject. Not. At. All. I was on the North Pole and he was on the South Pole. Both of us in danger zones where Horror flicks are concerned (Ironically enough, John Carpenter's THE THING is one such film, 30 DAYS OF NIGHT, ALIENS VS. PREDATOR, WHITEOUT) never to come together in agreement where it concerns this classic film.
Overall, this was a very enjoyable viewing experience. Thank you once again, John Carpenter, for gracing me with the presence of one of your fine films.
Four Shriek Girls





This review copyright 2020 E.C.McMullen Jr.