Review by
E.C.McMullen Jr.

EVIL DEAD 2: Dead By Dawn

- 1986
Renaissance Pictures / Distributed by Anchor Bay Entertainment, Inc.
Rated: Australia: R / Finland:

BANNED

/ France: 12 / Germany: 18 (

HEAVILY CENSORED

) / UK: 18 / USA: R
Okay see, it's reviews like this that make me anathema to some Horror fans.
Hoo bee doo.
I saw the original THE EVIL DEAD at a theater, but if EVIL DEAD 2 ever made in into theatrical release, I never knew it. In fact, while EVIL DEAD 2 has gone through all of the regular Anchor Bay Entertainment permutations of special editions, including some kind of lunch box thing, I never thought it was that big a deal. In fact, unlike the wildly original (yet formula, you really have to see it to understand - or read my review) THE EVIL DEAD, EVIL DEAD 2 has no idea where it is going. It could have picked right up where THE EVIL DEAD left off, and that would be cool (there were problems with the owner of the original, New Line, but - oh well!).
Instead, Sam Raimi (THE EVIL DEAD, ARMY OF DARKNESS, DARKMAN, THE GIFT, SPIDERMAN, SPIDER-MAN 2) chose to remake THE EVIL DEAD with the only original actor from the first being Bruce Campbell (THE EVIL DEAD, MANIAC COP, DARKMAN, ARMY OF DARKNESS, FROM DUSK TIL DAWN 2, SPIDER-MAN, BUBBA HO-TEP, SPIDER-MAN 2, MAN WITH THE SCREAMING BRAIN). Bruce goes to the shack in the woods with just his fiance - a different character, Linda, as well as new actress for the fiance - instead of a group of friends. In very quick form, and before we even care about the new actress, Denise Bixler, Linda is possessed by the creatures in the cabin. If you haven't seen the original, you are likely saying to yourself, "This sucks!" If you have seen the original, you are likely saying, "The Hell...?"
About 10 minutes into the film, which feels like twice that, EVIL DEAD 2 takes a completely different approach, turning into a comedy. After a while, you get into it. Then, about halfway through, some of the inexplicable cuts from earlier in the film, relating to people who seemingly have no relationship to Ash and the cabin, make their way into the heart of the plot. Now we are re-doing the group of people in the cabin with Ash. There is Annie (Sarah Barry: C.H.U.D. II), Jake (Dan Hicks: MANIAC COP, DARKMAN, WISHMASTER, SPIDER-MAN 2), Henrietta (Lou Hancock: LITTLE NIKITA, AMITYVILLE: THE EVIL ESCAPES), Bobbie Joe (Kassie DePavia), and Possessed Henrietta (Ted Raimi: THE EVIL DEAD, DARKMAN, CANDYMAN, ARMY OF DARKNESS, THE ATTIC EXPEDITIONS, SPIDERMAN, MAN WITH THE SCREAMING BRAIN). Basically, EVIL DEAD 2 is a rush job remake of THE EVIL DEAD with about an extra 20 minutes of new story instead of rehash - and most of this flick is rehash. The laughs begin to falter and the battered and beaten Ash becomes ruder to the others.
Suffice it to say that, even to the fans of THE EVIL DEAD, this movie bombed. It looked like the end of Sam Raimi's career. When Sam came back a few years later, still with Dino De Laurentiis studios, with ARMY OF DARKNESS, that too bombed largely because the few fans that made THE EVIL DEAD successful, stayed away fearing another EVIL DEAD 2 (my hypothesis anyway). ARMY OF DARKNESS finally made its money through Bruce attending conventions and being pretty cool to the fans - and - people giving the movie a chance on video and recognizing it for the superior film it was and is.
So with a good movie like THE EVIL DEAD on one side, and a good movie like ARMY OF DARKNESS on the other side, EVIL DEAD 2 was naturally bound to get attention. It has its fans, but the film is definitely less attractive to THE EVIL DEAD fans than its bookends.
The best part of the film is the make-up. At $3.5 million, EVIL DEAD 2 had over 10 times the budget of the original with far less sacrifice. Nobodies at the time like the now great Greg Nicotero (PREDATOR, PHANTASM II, DEEPSTAR SIX, A NIGHTMARE ON ELM STREET 5, ARMY OF DARKNESS, BATS, BUBBA HO-TEP, CABIN FEVER, THE TEXAS CHAINSAW MASSACRE [2003], TREMORS 4, LEMONY SNICKETT and more) have gone on to greater and better things. Unfortunately, most of those great effects would have put the rating into the stratosphere, and so were cut. Oh well.
No picture has ever won out with superior special effects and a crappy story. As good as the effects are in this film, that's how bad the story is. You get the feeling that Sam Raimi was mad about how good a scene would look instead of how good the story was,
Spotted, sporadic, and uneven, I give EVIL DEAD 2 2 negative Shriek Girls.
The Special Edition EVIL DEAD 2 book edition is not much to write home about either. A few quick sketches inside by THE EVIL DEAD artist Tom Sullivan is about it as far as exterior extras. This is a pale comparison to the THE EVIL DEAD Special Book edition. The two documentaries on the disc are better for hard core fans and completists.



This review copyright 2000 E.C.McMullen Jr.
- OFFICIAL EVIL DEAD FANSITE: deadites.net -
- BRUCE CAMPBELL: bruce-campbell.com -
- EVIL DEAD ONLINE: evildead-movie.com -
E.C. McMullen Jr. is a participant in the Amazon Services LLC Associates Program, an affiliate advertising program designed to provide a means for sites to earn advertising fees by advertising and linking to amazon.com.
LOVE THIS SITE?
Support it when you buy my books
E.C. McMullen Jr.
WILLOW BLUE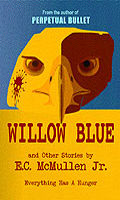 "'Willow Blue' will burrow under your skin and stay there long after you've put the book down."
- Jeffrey Reddick, Creator of
FINAL DESTINATION
PERPETUAL
BULLET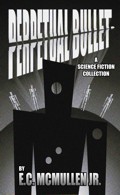 "'Some People' ... may be the standout story in the book."
- John Grant, Infinityplus
IN OTHER BOOKS
E.C. McMullen Jr.'s
short story
CEDO LOOKED LIKE PEOPLE
in the anthology
FEAR THE REAPER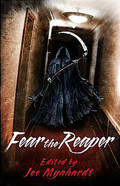 "This Ray Bradbury-esque is one of the most memorable and one of the more original stories I've read in a long time."
- Amazon Review
HORROR 201:
The Silver Scream
PAPERBACK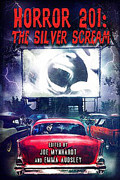 Filmmaker's Guidebook
featuring
RAY BRADBURY,
JOHN CARPENTER,
WES CRAVEN,
TOM HOLLAND,
E.C. McMULLEN Jr.,
GEORGE A. ROMERO,
and many more.
Extensively quoted in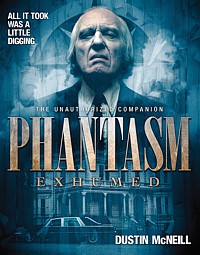 PHANTASM
EXHUMED
The Unauthorized Companion
Robert S. Rhine's
SATAN'S 3-RING CIRCUS OF HELL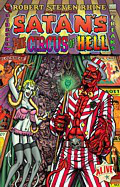 Forward by
GAHAN WILSON &
FEO AMANTE.
Featuring comics by
ALEX PARDEE,
WILLIAM STOUT,
STEVE BISSETTE,
FRANK DIETZ,
JIM SMITH,
FRANK FORTE,
ERIC PIGORS,
MIKE SOSNOWSKI,
OMAHA PEREZ,
DAVID HARTMAN,
STEVEN MANNION,
and more!
Also
IN CINEMA
E.C. McMullen Jr.
Head Production Designer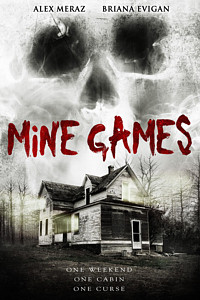 MINE GAMES
(Starring:
JOSEPH CROSS, BRIANA EVIGAN,
ALEX MERAZ)
Dept. head
Special Effects Make-Up
(SFX MUA) and Michael Madsen's stunt double on the movie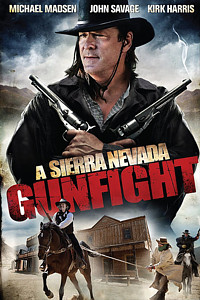 A SIERRA NEVADA
GUNFIGHT
(MICHAEL MADSEN & JOHN SAVAGE).
PRODUCTION DESIGNER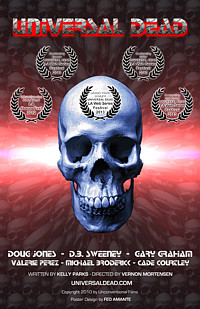 UNIVERSAL DEAD
(DOUG JONES,
D.B. SWEENEY,
GARY GRAHAM)
ART DIRECTOR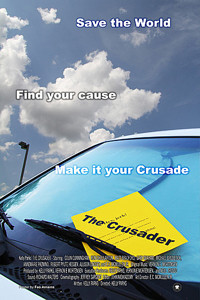 THE CRUSADER
(COLIN CUNNINGHAM,
GARY GRAHAM)