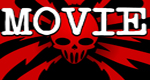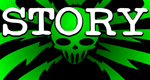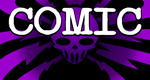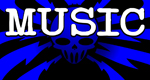 Support This Site

When You Buy My Books
E.C. McMullen Jr.
PERPETUAL
BULLET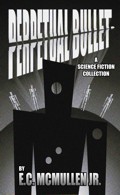 "'Some People' ... may be the standout story in the book."
-

John Grant

, Infinityplus

E.C. McMullen Jr.
WILLOW BLUE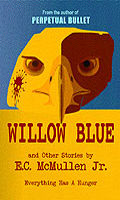 "'Willow Blue' will burrow under your skin and stay there long after you've put the book down."
- Jeffrey Reddick, Creator of
FINAL DESTINATION

IN OTHER BOOKS
E.C. McMullen Jr.'s
short story
CEDO LOOKED LIKE PEOPLE
in the anthology
FEAR THE REAPER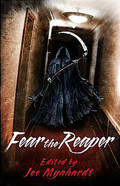 "This Ray Bradbury-esque is one of the most memorable and one of the more original stories I've read in a long time."
- Amazon Review

HORROR 201:
The Silver Scream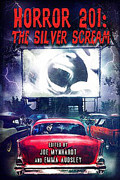 Filmmaker's Guidebook
featuring
RAY BRADBURY,
JOHN CARPENTER,
WES CRAVEN,
TOM HOLLAND,
E.C. McMULLEN Jr.,
GEORGE A. ROMERO,
and many more.



Extensively quoted in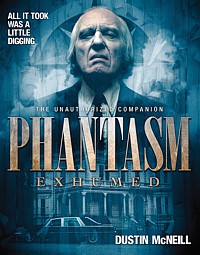 PHANTASM
EXHUMED
The Unauthorized Companion

Robert S. Rhine's
SATAN'S 3-RING
CIRCUS OF HELL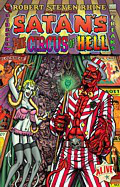 Forward by
GAHAN WILSON &
FEO AMANTE.
Featuring comics by
ALEX PARDEE,
WILLIAM STOUT,
STEVE BISSETTE,
FRANK DIETZ,
JIM SMITH,
FRANK FORTE,
ERIC PIGORS,
MIKE SOSNOWSKI,
OMAHA PEREZ,
DAVID HARTMAN,
STEVEN MANNION,
and more!

Also
IN CINEMA
E.C. McMullen Jr.
Head Production Designer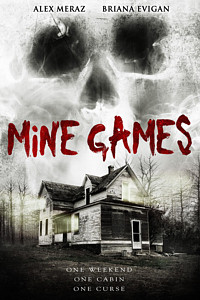 MINE GAMES


(Starring:
JOSEPH CROSS, BRIANA EVIGAN,
ALEX MERAZ)

Dept. head
Special Effects Make-Up
(SFX MUA)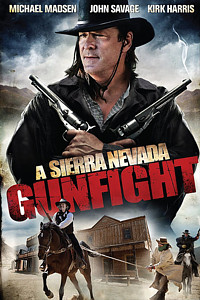 A SIERRA NEVADA
GUNFIGHT
(MICHAEL MADSEN & JOHN SAVAGE).

Production Designer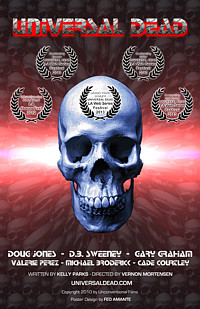 UNIVERSAL DEAD
(DOUG JONES,
D.B. SWEENEY,
GARY GRAHAM)

ART DIRECTOR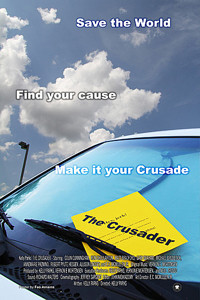 THE CRUSADER
(COLIN CUNNINGHAM,
GARY GRAHAM)
Review by
E.C. McMullen Jr.

SHOULD YOU?


TIP JAR




OUTPOST


MOVIE REVIEW

OUTPOST II: BLACK SUN

- 2012
USA Release: Nov. 6, 2012
Black Camel Pictures / Cinema One / Regent Capital (

in association with

) Screen Gems / Sony Pictures Entertainment
RATINGS: Argentina: 16 / Australia, USA: R / Finland: K-15 / Ireland: 18 / Singapore: M18
A young woman, dressed in demure yet slightly revealing clothing, patiently waits while doctors and nurses go about their business, to visit. A nurse ushers her down the hall and into the presence of a frail old German man (Michael Byrne: VAMPYRES, THE MEDUSA TOUCH, INDIANA JONES AND THE LAST CRUSADE, APT PUPIL, BATTLEFIELD EARTH, THE SUM OF ALL FEARS, BLOOD: THE LAST VAMPIRE). The young woman introduces herself as his long-lost granddaughter, Lena (Catherine Steadman: ASTRAL, THE ROOK [TV]). The nurse smiles and leaves. Somewhat surprised, the old man motions her to come closer. Merry Mishaps Occur.
Lena, as it turns out, is the last of her family's NAZI Hunters. Apparently like her dead family members before her, Lena lacks basic hand to hand combat and defense skills but where she excels is getting information.
This poorly thought out life choice puts Lena into a hairy situation when the trail she follows leads her into a hellscape area of Europe where the civil war is multi-sided, desperate refugees are everywhere, and the criminals preying upon them are never far behind. Fire fights can break out without warning and the landscape is covered with the dead.
To Lena's surprise she meets up with an old acquaintance, Wallace (Richard Coyle: HAPPY NOW, STRANGE [TV], FRANKLYN, GRABBERS, PUSHER, CHILLING ADVENTURES OF SABRINA [TV]). Wallace knows her well enough to know she's out of her depth and tells her to leave while she can. Having just narrowly avoided rape, Lena isn't about to stop now, which says something about the strength of her committment as well as weakness of her survival skills.
Wallace and Lena eventually make their way to a secret place where civilians are not supposed to be. They are there for one reason, a platoon of soldiers, lead by the hardcore MacAvoy (Daniel Caltagirone: LARA CROFT TOMB RAIDER: THE CRADLE OF LIFE, AFTER...) are there for another.
The soldiers are the U.K.'s Spec-Ops, but they don't take sides with anyone and will think nothing of murdering Lena and Wallace if they compromise the mission. In the midst of all of this death, tracking satellites have uncovered is a powerful magnetic anomoly so bizarre that it seems unnatural.
What's unnatural is man-made, yet because the Brits have no idea how it exists, every day the magnetic aberration is growing at a steady and alarming rate, and because its in such a dangerous area, the anomoly must either be captured or destroyed.
Yes, there is also talk of seemingly impossible to kill soldiers who dwell within the magnetic area and kill all refugees and soldiers alike who haplessly journey through it.
Lena makes herself slightly valuable to the team by her knowledge of the area and its history, and thanks to the mercy of one of the Brit soldier's, Abbot (Gary McDonald). Wallace, who started as her protection, now needs her for his his own. He tried a line of bullshit on the soldiers that nobody fell for and nearly resulted in a bullet in his skull. Now no one except Lena truts him and nobody goes into the area with Spec-Ops unless they can help ensure the maximum success of the mission with a minimal amount of casualty.
Wallace finds himself in the unenviable position of Most Expendable.
So now we got ourselves a Horror story, because you know that tiny bit about deadly soldiers that cannot be killed roaming within the magnetic anomoly is what this movie is all about.
Mad Science goes hand in hand with Horror since its creation in serial and novel form with Mary Shelley's FRANKENSTEIN and there's more than a touch of that in OUTPOST 2: BLACK SUN.
Unfortunately, and this is rare for a non-Hollywood movie, we also have an
!!!UNFAIR RACIAL CLICHE ALERT!!!:
What is the Unfair Racial Cliche Alert (URCA)?
Go here to the URCA to out more. But beware! It's loaded with SPOILERS!
Writer and Director Steve Barker (OUTPOST, THE REZORT), wanted to bring a bigger budget to his creation to give it a more ambitious feel. Despite the fact that the original OUTPOST did so poorly in distribution, it thrived in home video, which gave it its second chance (and a third one, though without Barker in the driver's seat). OUTPOST 2: BLACK SUN has that larger look that Barker was going for, and that the series needed. For a movie of this nature there had to be the growing, possibly global threat that wasn't found in the first
Some fans refer to the science enhanced German soldiers as zombies, but what they actually are is never made clear. Are they lost retro-tech living dead? Are they super-soldiers ala CAPTAIN AMERICA? In OUTPOST and OUTPOST 2, Barker and co-writer, Rae Brunton (OUTPOST, OUTPOST 3: RISE OF THE SPETSNAZ, FREEHOLD) leave that question unanswered, though there is plenty of visual to suggest either / or.
What's not in question for me is how well OUTPOST 2 expands upon the original and exceeds it. There is a gritty, practical effect look to all of this, the skullduggery machinations behind scenes is rational in its irrationality, and there are hints of the bizarre social structure of the once human monsters that lie in wait for their victims and why, as well as the insanity that propels the backstory.
There is also a minimum of exposition as the script only gives us what we need to buy into it, and leaves the unspoken rest as a mystery best left unspoken if we want to live through this.
OUTPOST 2: BLACK SUN, is great and gory NAZI monster madness. The ending nearly lost me, only to have an excellent last minute twist that brought me back.
Four Shriek Girls!





This review copyright 2019 E.C.McMullen Jr.