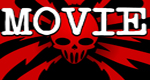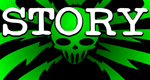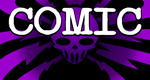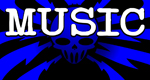 You Support This Site
When You Buy My Books
E.C. McMullen Jr.
PERPETUAL
BULLET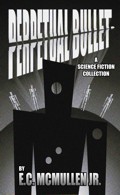 "'Some People' ... may be the standout story in the book."
-

John Grant

, Infinityplus

E.C. McMullen Jr.
WILLOW BLUE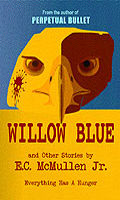 "'Willow Blue' will burrow under your skin and stay there long after you've put the book down."
- Jeffrey Reddick, Creator of
FINAL DESTINATION

IN OTHER BOOKS
E.C. McMullen Jr.'s
short story
CEDO LOOKED LIKE PEOPLE
in the anthology
FEAR THE REAPER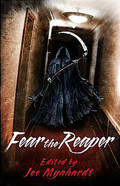 "This Ray Bradbury-esque is one of the most memorable and one of the more original stories I've read in a long time."
- Steve Isaak,
Goodreads

HORROR 201:
The Silver Scream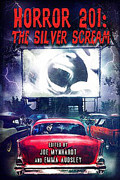 Filmmaker's Guidebook
featuring
RAY BRADBURY,
JOHN CARPENTER,
WES CRAVEN,
TOM HOLLAND,
E.C. McMULLEN Jr.,
GEORGE A. ROMERO,
and many more.



Extensively quoted in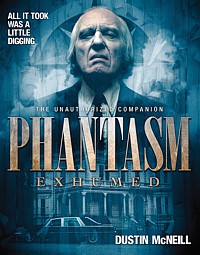 PHANTASM
EXHUMED
The Unauthorized Companion

Robert S. Rhine's
SATAN'S 3-RING
CIRCUS OF HELL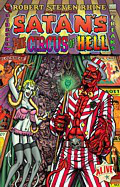 Forward by
GAHAN WILSON &
FEO AMANTE.
Featuring comics by
ALEX PARDEE,
WILLIAM STOUT,
STEVE BISSETTE,
FRANK DIETZ,
JIM SMITH,
FRANK FORTE,
ERIC PIGORS,
MIKE SOSNOWSKI,
OMAHA PEREZ,
DAVID HARTMAN,
STEVEN MANNION,
and more!

And In
CINEMA


E.C. McMullen Jr.


Head Production Designer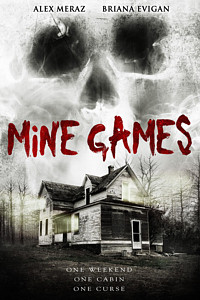 MINE GAMES


(Starring:
JOSEPH CROSS, BRIANA EVIGAN,
ALEX MERAZ)

Dept. head
Special Effects Make-Up
(SFX MUA)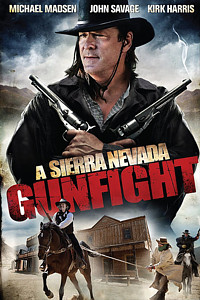 A SIERRA NEVADA
GUNFIGHT
(MICHAEL MADSEN & JOHN SAVAGE).

Production Designer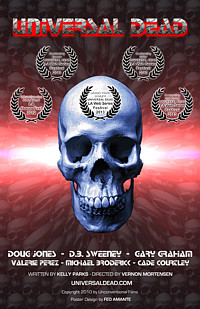 UNIVERSAL DEAD
(DOUG JONES,
D.B. SWEENEY,
GARY GRAHAM)
Review by
E.C. McMullen Jr.

THE HOWLING

- 1981
USA Release: April 10, 1981
AVCO Embassy Pictures, International Film Investors, Wescom Productions
Rated: UK: 15 / USA: R
A pretty woman walks down the meaner streets of a decaying Hollywood. Unlike the women around her, she's dressed in professional, business attire. She's not slumming as she appears to be nervous, out of place, and unsure. A street denizen gives her a bit of hassle for fun, but she finally arrives at her destination, an adult bookstore.
All of this time she's been following a trail of smiley face stickers and the last one is on the door to a peepshow booth. She steps inside and suddenly someone is in the tiny booth with her. He knows her name, Karen (Dee Wallace: CRITTERS, THE FRIGHTENERS, ABOMINABLE, THE LOST, VOODOO MOON, THE PLAGUE, Rob Zombie's HALLOWEEN). Though Karen has never seen his face, she knows his voice and his name: Eddie Quist (Robert Picardo: TOTAL RECALL, STAR TREK: FIRST CONTACT, HOMECOMING), the serial killer. Eddie wants to show Karen something and whatever it is makes Karen scream. The police, secretly tracking Karen in the hopes of arresting her infamous source, fire into the door of the booth.
Based on the novel by Gary Brandner and re-imagined by Screenwriters John Sayles (PIRANHA, ALLIGATOR) and Terence H. Winkless (SCORPIUS GIGANTUS, NIGHTMARE CITY 2035), THE HOWLING delivered a great opening for a classic movie.
Director Joe Dante (GREMLINS, GREMLINS 2, HOMECOMING, THE SCREWFLY SOLUTION) gave it a Made-for-TV appearance. Though shot using a European widescreen standard, Dante kept the action in the center of the screen. When you watch this on the aging standard frame television sets of 1.33.1 aka 4:3, nothing goes out of picture or requires the pan & scan method. Using lighting, filters, and blocking shots common to TV movies of the period, Dante gave a mundane lowbrow feel to THE HOWLING, lulling the audience into a false sense of security. TV audiences were accustomed to a certain level of "safeness" in a television movie.
The script carries it through. We learn about Karen, Los Angeles' top newscaster. Her psychological problems stem from her involuntary association with the bloodthirsty serial killer, Eddie Quist, who chose her celebrity status to further his own infamy. We learn about Eddie's personal weirdness in his art. We learn about Karen's sexual problems with her husband Bill (Christopher Stone: CUJO) because of her proximity to a madman who murders women. Yes, we learn all of this stuff, and it's... interesting. THE HOWLING never actually fizzles into dull territory, it all just seems so safe.
In order to help her "recharge" her batteries and get away from all of the stress of the past few weeks, her therapist, Dr. George Waggoner (Patrick Macnee: SCROOGE [1951], THE CREATURE WASN'T NICE, WAXWORK), sends her off to his (apparently) whites only Northern California retreat for some rest and relaxation. There she and Bill meet a group of people consisting of both singles and other couples: patients of Dr. Waggoner. Some seem normal, some less than, and of course, there's good old John Carradine (HOUSE OF DRACULA, THE NIGHT STRANGLER, SHOCKWAVES) as old Earle. John had the special ability of looking alien and out of place just by standing there.
Creepy things start happening at the retreat. Then they get gross and weird, and then Dante amps it up with a stunning werewolf transformation that blows everyone out of their seat. Yes, Dante's lulling us all into a false sense of security was no accident, and he repeated that formula in GREMLINS a few years later. Even today and more than a quarter of a century later, the werewolf transformation beats anything seen in Computer Graphic Imaging.
This is thanks to SFX make-up artist Rob Bottin's incredible imagination and engineering. Bottin (THE FOG, THE THING, ROBOCOP, TOTAL RECALL, SE7EN, MIMIC, DEEP RISING) set a standard in physical appliances that has yet to be matched by anything coming out of computer animation, if movies like UNDERWORLD and VAN HELSING are any indication.
My biggest, in fact only gripe, for THE HOWLING is the tacked on dumb joke at the very end, intended to lead into a possible sequel. It had its sequels, but none of them came close to the brilliance of THE HOWLING.
Four Shriek Girls.





This review copyright 2007 E.C.McMullen Jr.