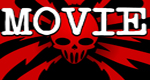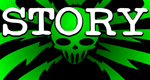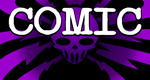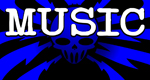 You Support This Site
When You Buy My Books
E.C. McMullen Jr.
PERPETUAL
BULLET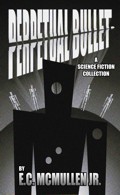 "'Some People' ... may be the standout story in the book."
-

John Grant

, Infinityplus

E.C. McMullen Jr.
WILLOW BLUE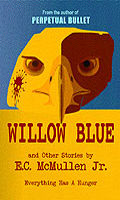 "'Willow Blue' will burrow under your skin and stay there long after you've put the book down."
- Jeffrey Reddick, Creator of
FINAL DESTINATION

IN OTHER BOOKS
E.C. McMullen Jr.'s
short story
CEDO LOOKED LIKE PEOPLE
in the anthology
FEAR THE REAPER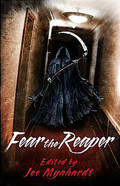 "This Ray Bradbury-esque is one of the most memorable and one of the more original stories I've read in a long time."
- Steve Isaak,
Goodreads

HORROR 201:
The Silver Scream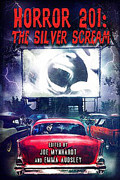 Filmmaker's Guidebook
featuring
RAY BRADBURY,
JOHN CARPENTER,
WES CRAVEN,
TOM HOLLAND,
E.C. McMULLEN Jr.,
GEORGE A. ROMERO,
and many more.



Extensively quoted in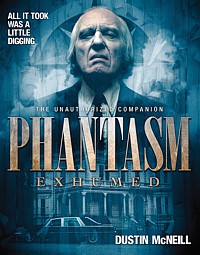 PHANTASM
EXHUMED
The Unauthorized Companion

Robert S. Rhine's
SATAN'S 3-RING
CIRCUS OF HELL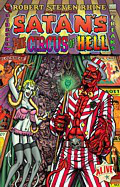 Forward by
GAHAN WILSON &
FEO AMANTE.
Featuring comics by
ALEX PARDEE,
WILLIAM STOUT,
STEVE BISSETTE,
FRANK DIETZ,
JIM SMITH,
FRANK FORTE,
ERIC PIGORS,
MIKE SOSNOWSKI,
OMAHA PEREZ,
DAVID HARTMAN,
STEVEN MANNION,
and more!

And In
CINEMA


E.C. McMullen Jr.


Head Production Designer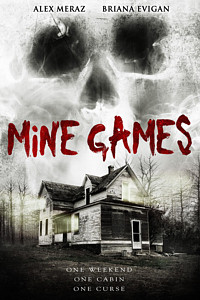 MINE GAMES


(Starring:
JOSEPH CROSS, BRIANA EVIGAN,
ALEX MERAZ)

Dept. head
Special Effects Make-Up
(SFX MUA)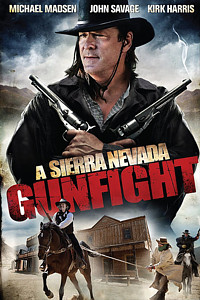 A SIERRA NEVADA
GUNFIGHT
(MICHAEL MADSEN & JOHN SAVAGE).

Production Designer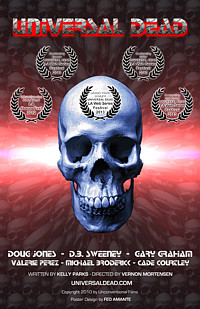 UNIVERSAL DEAD
(DOUG JONES,
D.B. SWEENEY,
GARY GRAHAM)

Art Director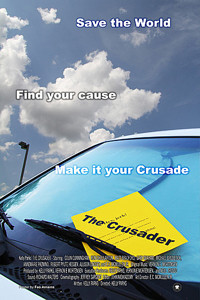 THE CRUSADER
(COLIN CUNNINGHAM,
GARY GRAHAM)
Review by
Kelly Parks
SLITHER- 2006
USA Release: March 31, 2006
Slither Productions, Brightlight Pictures, Strike Entertainment, Gold Circle Films
Ratings: USA: R
Can horrible, gory death be funny? Can seeing someone get split in half and watching their guts spill on the ground make you laugh? Is there something wrong with me, or with you?
SLITHER was written and directed by James Gunn (TROMEO AND JULIET, THE SPECIALS, SCOOBY-DOO, SCOOBY-DOO2, DAWN OF THE DEAD [2004]). It begins with a space rock of indeterminate size rushing towards Earth, inexplicably making a whooshing noise in the vacuum of space. Then we cut to small, Midwestern town chief of police Bill Pardy (Nathan Fillion: DRACULA 2000, FIREFLY, SERENITY, DR. HORRIBLE'S SING-ALONG BLOG) and a talkative deputy parked by the side of the road. Bill is trying to take a nap but the deputy drones on and on.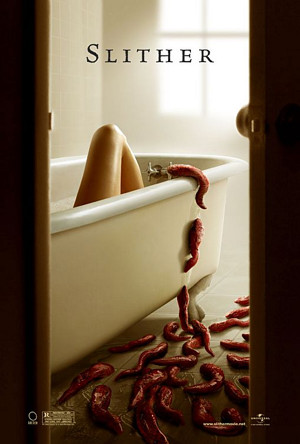 When chili peppers Attack!
Meanwhile, out in space, the meteor hits the atmosphere and blazes forward. The cops, the meteor, the cops! What will happen? I'll let you find out for yourself but it was pretty damn funny.
The meteor (after it hits) cracks open and contains something organic.
The next day we meet a variety of townsfolk, including school teacher Starla Grant (Elizabeth Banks: SPIDER-MAN, SPIDER-MAN 2), her too-old-for-her husband Grant Grant (Michael Rooker: HENRY: PORTRAIT OF A SERIAL KILLER, THE BONE COLLECTOR), foul-mouthed town mayor Jack MacReady (Gregg Henry: FEMME FATALE, THE BLACK DAHLIA) and local good girl Kylie (Tania Saulnier: THE WICKER MAN [2006]). The important bit of exposition here is that that Bill is still carrying a torch for the lovely Starla.
Starla and Grant have an argument over her lack of interest in his advances and Grant goes for a walk. He does a variety of things on this walk but eventually ends up near the meteor (now a meteorite, since it hit the ground). Some odd, pulsating, wet thing has crawled out so Grant does what anyone would do – he pokes it with a stick.
Grant becomes infected by an extraterrestrial parasite. At first the only effect seems to be a ravenous appetite for meat, preferably raw. Starla notices that Grant is acting kind of strange and wonders why there's a padlock on the basement door all of a sudden, but she assumes she's at fault for not being a good wife. Her love – or at least her commitment – to Grant is genuine and she tries to reconnect with him.
But her efforts fall short, especially when Grant starts changing. At first he explains it all away as swelling caused by a bee sting but that doesn't hold up for long. And it especially doesn't hold up when the police come looking for Grant in connection with the disappearance of a local woman. Did he eat her? No, he did something much worse that involves the continuation of his lifecycle.
Lifecycle? That sounds scientific. Time for a
!!!SCIENCE MOMENT!!!:
The alien here and its ugly but fascinating lifecycle are perfectly plausible if you assume that like the alien in ALIEN, it's artificial.
All life on Earth is based on DNA, but DNA is just one of many possible solutions to the chemical problem of life and alien life would have its own solution. Thus there's no way for an alien parasite to evolve a way to handle our particular proteins. But an alien race experienced in exobiology could design a solution so there we are.
And while we're at it, SLITHER also gets an
!!!UNFAIR RACIAL CLICHÉ ALERT!!!:
Many people die in this movie, many live, read why SLITHER gets the UNFAIR RACIAL CLICHÉ ALERT.
Warning, going to the UNFAIR RACIAL CLICHÉ ALERT/Slither will give you SPOILERS.

Reviewer
Kelly Parks interviews SLITHER Writer Director
James Gunn.
Click on the image for the iTunes Podcast.
TRIVIA
Look for cameos by
Lloyd Kaufman,
Rob Zombie,
and practically the entire cast of the hit Canadian TV series, DaVinci's Inquest / DaVinci's City Hall.
But this parasite is more than just artificial – it's intelligent and has a very specific goal in mind. That can-do attitude gets it pretty far before local law enforcement becomes an issue. In the meantime the alien intelligence becomes mixed with Grant who, despite being turned into a disgusting monster, never stops loving Starla. This leads to some weirdly hilarious moments when the parasite reproduces and turns people into zombies who crave human flesh but who also dearly love Starla.
This is a very cool movie, both gory and funny as I implied earlier. It's not perfect. There are some slow spots and the movie wanders a bit in terms of exactly who the story is about and what kind of movie it ultimately wants to be. But overall it's a lot of fun.
I especially liked Gregg Henry's portrayal of the mayor. He had the best lines and made me laugh quite a few times. And for some deep horror geek trivia, you'll note that his character has the same last name ("MacCready") as Kurt Russell's character in THE THING (1982). There are tons of movie references like that as well as a very brief cameo by James Gunn himself.
I give SLITHER four shriek girls.





This review copyright 2006 E.C.McMullen Jr.