Review by
Kelly Parks

SPECIES II

- 1998
USA Release: April 10, 1998
MGM
Rating: USA: R
Did you see SPECIES? God, did it suck. Even Ed Wood would have said, "Hey, that movie really sucks."
And if you know that, you, like me, would probably have little interest in seeing the sequel to such a terrible movie (unlike me, you don't have a scary, bald-head son of a bitch constantly bugging you to write movie reviews for his horror site).
But here's the point, my human friend: we'd both be wrong, because as sometimes happens for reasons beyond the comprehension of mere mortals, the straight-to-video sequel is a better movie. In fact, it's pretty cool.
This must be due director Peter Medak ([TV] KINDRED: The Embraced, [TV] TALES FROM THE CRYPT) and first time horror writer Chris Brancato, neither of whom had anything to do with the first movie.
The story begins with the first manned mission to Mars. As the landing is broadcast on TV, an enraged Peter Boyle (YOUNG FRANKENSTIEN) smashes up the day room at the mental institution where he resides. We don't find out why until much later.
This movie is full of great touches. For example, when the Mars ship passes into view for the first time, we see logos for Sprint, Pepsi, Reebock and Miller Lite! And when the President sends a video message of congratulations, if you look close you can see that it's stand-up comic and excellent actor Richard Belzer (NOT OF THIS EARTH, THE PUPPET MASTERS) doing an exaggerated Ronald Reagan impression.
Samples brought up from dry, dead Mars are awakened by the atmosphere on the ship and a suspiciously familiar goo oozes out and heads for the three astronauts:
Anne Sampas (Myriam Cyr: FRANKENSTIEN UNBOUND, GOTHIC),
Dennis Gamble (Mykelti Williamson: A KILLER AMONG US, THE FIRST POWER) and
Patrick Ross (Justin Lazard: UNIVERSAL SOLDIER: The Return). Patrick Ross is the first man on Mars and the son of Senator Ross (James Cromwell: STAR TREK: FIRST CONTACT, THE GREEN MILE)
The ooze attack causes a short blackout in communications but then the astronauts wake up and feel fine with no memory of the missing time. They all return to Earth to a hero's welcome and everything seems fine. The trouble begins when they go looking for a little nookie after the long mission. Sex with Patrick proves immediately fatal to two hookers he picks up at his welcome back ceremony. Alien babies spring forth from their exploded corpses and we begin to see a pattern.
Meanwhile, back at a familiar government lab we discover that Dr. Laura Baker (Marg Helgenberger : SPECIES, [TV] THE TOMMYKNOCKERS, CSI [TV]) has grown a clone of the original human alien hybrid, Sil (Natasha Henstridge: SPECIES, MAXIMUM RISK, GHOSTS OF MARS). This one is named Eve, and her alien DNA has been "weakened" to prevent a disaster like last time. Eve is also kept in an entirely female world, because the sight of a man could trigger her breeding instinct.
Very quickly scientists put two and two together and realize the same alien genes that created Sil and Eve have probably infected all three astronauts. Dr. Baker is reunited with government agent Press Lenox (Michael Madsen: KILL BILL Vol. 1, KILL BILL Vol. 2, SIN CITY) and the two are sent off to hunt the new alien threat.
Patrick is conflicted at first but quickly comes to terms with his new instincts by porking every woman within reach, willing or not. Each mating produces a young boy offspring, who Patrick hides on his family's farm.
The hunters notice that Eve has a psychic connection to Patrick, and can be used to track him. At first she helps but when they "strengthen" her alien DNA to increase her ability to find Patrick, Eve realizes that they are a match made in heaven and the two start working together.
The finale involves Eve and Patrick mating in their human forms at first, but they quickly transform into their true alien shapes, and unlike the first movie H.R. Giger's alien design is not wasted. The climax, if you will, is expected but satisfying and of course the ending has a small twist that would allow for a sequel.
!!!SCIENCE MOMENT!!!:
They make a valiant attempt at the science in science fiction. Of course all the familiar mistakes are there, like sound in space (God Damn it, when is a movie besides 2001 going to be made that gets that right? Space is a vacuum! No air and thus NO SOUND). The worst mistake is the communications between the Mars astronauts and Earth, which is portrayed as instantaneous. Even at its closest, Mars is more than 50,000,000 miles away. Now as we all remember from High School science, the speed of light is 186,282 miles per second. That means radio signals would take a minimum of four and a half minutes each way (You say something and eight minutes later you hear the answer). Oh well.
See more SCIENCE MOMENTS.
For its kind, this is a good movie. The story moves quickly, there's a half-way intelligent script and some cool gore and nudity. On Feo Amante's shriek girl scale, I give this movie a three.




This review copyright 2000 E.C.McMullen Jr.
E.C. McMullen Jr. is a participant in the Amazon Services LLC Associates Program, an affiliate advertising program designed to provide a means for sites to earn advertising fees by advertising and linking to amazon.com.
BUY BOOKS FROM
E.C. McMullen Jr.
WILLOW BLUE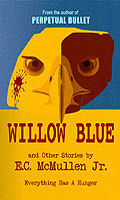 "'Willow Blue' will burrow under your skin and stay there long after you've put the book down."
- Jeffrey Reddick, Creator of
FINAL DESTINATION

PERPETUAL BULLET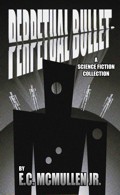 "'Some People' ... may be the standout story in the book."
- John Grant, Infinityplus

IN OTHER BOOKS
E.C. McMullen Jr.'s
short story
CEDO LOOKED LIKE PEOPLE
in the anthology
FEAR THE REAPER


"This Ray Bradbury-esque is one of the most memorable and one of the more original stories I've read in a long time."
- Amazon Review
HORROR 201: The Silver Scream
PAPERBACK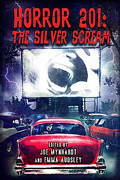 A tome of interviews with
RAY BRADBURY,
JOHN CARPENTER,
WES CRAVEN,
TOM HOLLAND,
E.C. McMULLEN Jr.,
ED NAHA,
GEORGE A. ROMERO, and many more.
Extensively quoted in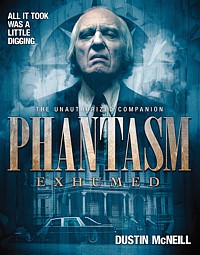 PHANTASM EXHUMED
The Unauthorized Companion

Robert S. Rhine's
SATAN'S 3-RING CIRCUS OF HELL


Forward by
GAHAN WILSON,
FEO AMANTE.
Featuring comics by
WILLIAM STOUT,
HILARY BARTA,
STEVE BISSETTE,
SPAIN RODRIGUEZ,
FRANK DIETZ,
JIM SMITH,
TONE RODRIGUEZ,
FRANK FORTE,
ERIC PIGORS,
ALEX PARDEE,
MIKE SOSNOWSKI,
OMAHA PEREZ,
DAVID HARTMAN,
D.W. FRYDENDALL,
SHANNON WHEELER,
VINCENT WALLER,
JACOB HAIR,
NENAD GUCUNJA,
STEVEN MANNION,
NORMAN CABRERA,
and more!
ALSO
IN CINEMA
E.C. McMullen Jr.
HEAD PRODUCTION DESIGNER


MINE GAMES
(Starring:
JOSEPH CROSS, ALEX MERAZ, BRIANA EVIGAN)

PRODUCTION DESIGNER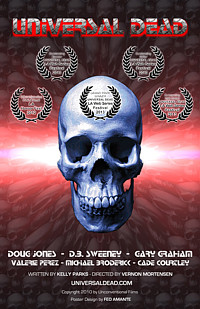 UNIVERSAL DEAD
(Starring:
DOUG JONES, D.B. SWEENEY, GARY GRAHAM)