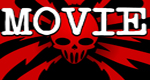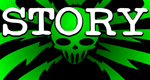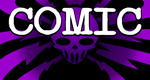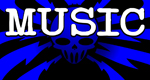 You Support This Site
When You Buy My Books
E.C. McMullen Jr.
PERPETUAL
BULLET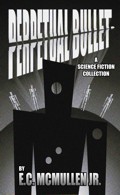 "'Some People' ... may be the standout story in the book."
-

John Grant

, Infinityplus

E.C. McMullen Jr.
WILLOW BLUE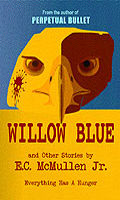 "'Willow Blue' will burrow under your skin and stay there long after you've put the book down."
- Jeffrey Reddick, Creator of
FINAL DESTINATION

IN OTHER BOOKS
E.C. McMullen Jr.'s
short story
CEDO LOOKED LIKE PEOPLE
in the anthology
FEAR THE REAPER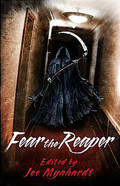 "This Ray Bradbury-esque is one of the most memorable and one of the more original stories I've read in a long time."
- Steve Isaak,
Goodreads

HORROR 201:
The Silver Scream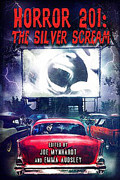 Filmmaker's Guidebook
featuring
RAY BRADBURY,
JOHN CARPENTER,
WES CRAVEN,
TOM HOLLAND,
E.C. McMULLEN Jr.,
GEORGE A. ROMERO,
and many more.



Extensively quoted in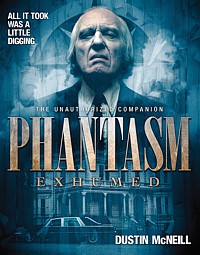 PHANTASM
EXHUMED
The Unauthorized Companion

Robert S. Rhine's
SATAN'S 3-RING
CIRCUS OF HELL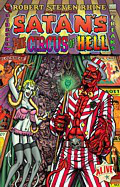 Forward by
GAHAN WILSON &
FEO AMANTE.
Featuring comics by
ALEX PARDEE,
WILLIAM STOUT,
STEVE BISSETTE,
FRANK DIETZ,
JIM SMITH,
FRANK FORTE,
ERIC PIGORS,
MIKE SOSNOWSKI,
OMAHA PEREZ,
DAVID HARTMAN,
STEVEN MANNION,
and more!

And In
CINEMA


E.C. McMullen Jr.


Head Production Designer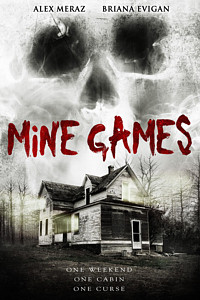 MINE GAMES


(Starring:
JOSEPH CROSS, BRIANA EVIGAN,
ALEX MERAZ)

Dept. head
Special Effects Make-Up
(SFX MUA)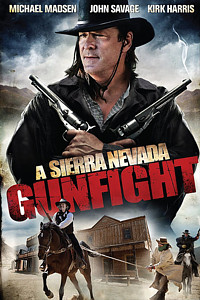 A SIERRA NEVADA
GUNFIGHT
(MICHAEL MADSEN & JOHN SAVAGE).

Production Designer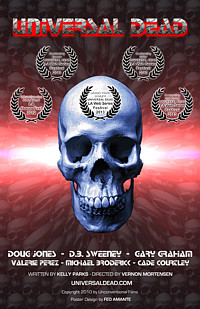 UNIVERSAL DEAD
(DOUG JONES,
D.B. SWEENEY,
GARY GRAHAM)

Art Director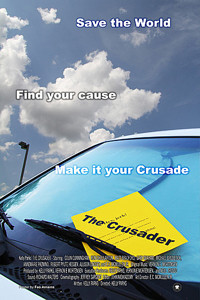 THE CRUSADER
(COLIN CUNNINGHAM,
GARY GRAHAM)
Review by
Kelly Parks

TERMINATOR SALVATION

- 2009
USA Release: May 21, 2009
The Halcyon Company, Wonderland Sound and Vision, Intermedia Films, T Asset Acquisition Company, Lin Pictures, Columbia Pictures, Warner Bros.
Rated: USA: R
I loved TERMINATOR. I loved TERMINATOR 2. I liked TERMINATOR 3. And I freaking loved TERMINATOR: THE SARAH CONNER CHRONICLES. I'm telling you this so you'll understand that I went into TERMINATOR SALVATION really wanting to love it.
TERMINATOR SALVATION was written by the writing team of John D. Brancato and Michael Ferris (PRIMEVAL, TERMINATOR 3) and directed By McG (STAY ALIVE. Also produces in some fashion, The O.C. [TV], The Pussycat Dolls Present [TV], Sorority Forever [TV], Exposed [TV], SUPERNATURAL [TV]). It begins shortly before Judgment Day, as Marcus Wright (Sam Worthington: ROGUE) awaits his execution. Cyberdyne scientist Dr. Serena Kogan (Helena Bonham Carter: FRANKENSTEIN [1994], PLANET OF THE APES [2001], WALLACE & GROMIT IN THE CURSE OF THE WERE-RABBIT, THE CORPSE BRIDE, HARRY POTTER AND THE ORDER OF THE PHOENIX, SWEENEY TODD) visits and gets his consent to use his body in an experiment.
Jump to post apocalypse. Savior of humanity John Conner (Christian Bale: AMERICAN PSYCHO, REIGN OF FIRE, EQUILIBRIUM, BATMAN BEGINS, THE DARK KNIGHT) is on a dangerous mission. Surprisingly, he is not in charge. His cult of personality is building but the remnants of various national militaries lead the resistance against the machines.
John's mission doesn't go well and he barely makes it back to base. Soon after he leaves a very confused Marcus Wright emerges from the ruins. His last memory is of the pre-apocalypse prison cell and he has no idea what's going on. Marcus wanders the wilderness and eventually ends up in destroyed Los Angeles, the dark, machine-hunted landscape portrayed so well in James Cameron's first two Terminator movies.
McG's version is dangerous but the machines seem far less sophisticated and nowhere near as threatening.
The story follows Marcus as he meets a couple of survivors, including Kyle Reese (Anton Yelchin: TAKEN [TV], STAR TREK [2009]), the man who will one day be sent back in time to protect Sarah Conner and become the father of John Conner. The story follows Marcus some more as he leads the survivors out of Los Angeles and tries to teach Kyle a thing or two about combat.
In fact, the story follows Marcus a lot. I was under the impression that Christian Bale was the star of this movie but Sam Worthington/Marcus gets way more screen time. That struck me as odd and, as a Christian Bale fan, was pretty disappointing. Yes, that was disappointing.
Speaking of odd, it's odd that I've written this much and haven't had a
!!!SCIENCE MOMENT!!! yet:
The movie never goes into detail about how the AI technology works so I can't analyze that. Instead, I'll just point out a common mistake in most (but not all) computers-taking-over-the-world movies. There is no theoretical upper limit to how smart an AI can be, which means that once it's capable of improving itself it would quickly (as in later that afternoon) be so vastly smarter than us that the idea that we could do anything to stop it is ridiculous. Can the ants in your yard stop you from eradicating them at your whim? Now if you'll excuse me, I have to continue my AI research.
Look for more educated pedantry at THE SCIENCE MOMENT.
Okay, I've put it off long enough. I'm sure you've heard the rumors by now so let me just confirm that yes, this movie is freaking awful! McG's direction makes Michael Bay look talented! This two hour hole in my life was done as one long action movie music video, without any plot or story or characters worth caring about to slow it down. McG just had one action sequence after another, but if you have no connection to the people involved in the action then you just don't care.
And have I mentioned the gaping plot holes? Why do terminator robots take the time to throw John Conner around the room a few dozen times rather than just kill him with a single blow as they are perfectly capable of doing? Why does yanking a "brain interface chip" out of the back of your head not slice through your brain stem and kill you instantly? And why was there a keyboard and stool in Skynet's fully automated HQ?
McG, you owe me twelve bucks. TERMINATOR SALVATION gets a one on the shriek girl scale.


This review copyright 2009 E.C.McMullen Jr.