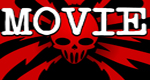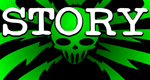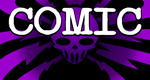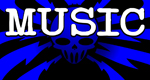 You Support This Site
When You Buy My Books
E.C. McMullen Jr.
PERPETUAL
BULLET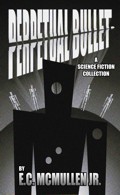 "'Some People' ... may be the standout story in the book."
-

John Grant

, Infinityplus

E.C. McMullen Jr.
WILLOW BLUE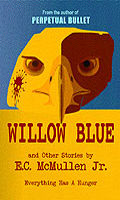 "'Willow Blue' will burrow under your skin and stay there long after you've put the book down."
- Jeffrey Reddick, Creator of
FINAL DESTINATION

IN OTHER BOOKS
E.C. McMullen Jr.'s
short story
CEDO LOOKED LIKE PEOPLE
in the anthology
FEAR THE REAPER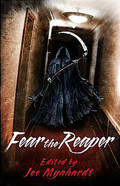 "This Ray Bradbury-esque is one of the most memorable and one of the more original stories I've read in a long time."
- Steve Isaak,
Goodreads

HORROR 201:
The Silver Scream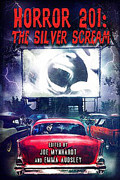 Filmmaker's Guidebook
featuring
RAY BRADBURY,
JOHN CARPENTER,
WES CRAVEN,
TOM HOLLAND,
E.C. McMULLEN Jr.,
GEORGE A. ROMERO,
and many more.



Extensively quoted in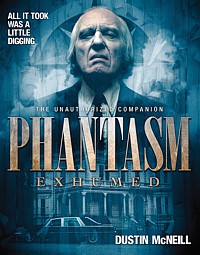 PHANTASM
EXHUMED
The Unauthorized Companion

And
IN CINEMA


E.C. McMullen Jr.


Head Production Designer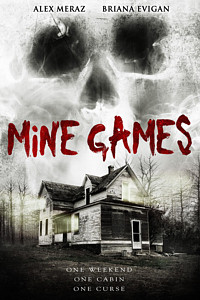 MINE GAMES


(Starring:
JOSEPH CROSS, BRIANA EVIGAN,
ALEX MERAZ)

Dept. head
Special Effects Make-Up
(SFX MUA)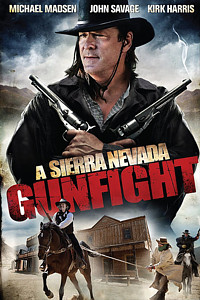 A SIERRA NEVADA
GUNFIGHT
(MICHAEL MADSEN & JOHN SAVAGE).

Production Designer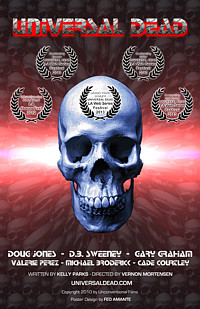 UNIVERSAL DEAD
(DOUG JONES,
D.B. SWEENEY,
GARY GRAHAM)

ART DIRECTOR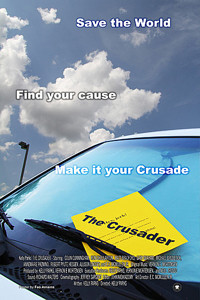 THE CRUSADER
(COLIN CUNNINGHAM,
GARY GRAHAM)
Review by
E.C. McMullen Jr.

DRACULA

- 1931
USA Release: Feb. 14, 1931
Universal Studios
Rating: USA: R
In a bouncy horse drawn carriage, a girl (Carla Laemmle: THE PHANTOM OF THE OPERA [1925], MYSTERY OF EDWIN DROOD) reads aloud from a travel brochure, her vocal lilt turning almost to an intoning cadence as she says, "Among the rugged peaks that crown down upon the Borgo Pass are found crumbling castles of a bygone age."
A man from England, named Renfield (Dwight Frye: FRANKENSTEIN [1931], BY WHOSE HAND?, THE VAMPIRE BAT, BRIDE OF FRANKENSTEIN, THE SHADOW [1937], DRUMS OF FU MANCHU, FRANKENSTEIN MEETS THE WOLFMAN), has come to start his fortune in real estate by helping an old Transylvanian lord, Count Dracula, sell his castle and acquire London property at the old, crumbling Carfax Abbey; abandoned lo these many years. Renfield seems nice and personable, and so is a little put off when later, at the old Tavern, the local villagers warn him not to go to Castle Dracula.
But Renfield has business there and must go, or else he will lose his job.
Making it to the Castle in a chillingly odd way, he concerns are put to rest by the polite and courteous Count Dracula (Bela Lugosi: WHITE ZOMBIE, SON OF FRANKENSTEIN, THE HUMAN MONSTER, THE DEVIL BAT, THE WOLF MAN, THE CORPSE VANISHES). But as people even then knew, Merry mishaps will occur!
When the good ship Demeter brings Dracula and Renfield to England, the crew has been slaughtered and drained of blood, and Renfield has gone stark staring mad. Only Dracula survives and sets about taking up residence in Carfax Abbey.
At a play, the Count discovers his neighbors Dr. Seward (Herbert Bunston: CHARLEY CHAN'S LAST CHANCE, THE MONKEY'S PAW, THE MOONSTONE, A SHOT IN THE DARK) and his daughter Mina (Helen Chandler), and her fiance Jonathon Harker (David Manners: THE MUMMY [1932], THE MOONSTONE, MYSTERY OF EDWIN DROOD). While Dr. Seward and his family and friends are congenial, Dracula is pushy, arrogant, and condescending. Being British, they chalk Dracula's mannerisms up to being royalty, but in truth, they are as unprepared for Dracula's foreign ways as he is for theirs. But what appears on the surface to be a culture clash between Brits and an eccentric European soon becomes something much more with the arrival of Dr. Seward's friend, Doctor Van Helsing (Edward Van Sloane: FRANKENSTEIN [1931], BEHIND THE MASK, THE MUMMY [1932], TRICK FOR TRICK, A SHOT IN THE DARK, DRACULA'S DAUGHTER). Van Helsing's sharp mind and inquisitive nature puts the Count on guard. Dracula becomes defensive right at the moment he seemed most predatory.
Bela Lugosi played Count Dracula with an aristocratic air and more. With his character already honed on stage, Lugosi gave us a Dracula who was supremely confident and capable. He toys with the Sewards and Harker as a cat would play with a mouse that is destined to become food. What's more, he is delighted by both the repulsion and fascination offered to him by the two young women, Mina Seward and her cousin, Lucy (Frances Dade). But when he recognizes the real threat of Dr. Van Helsing, his deadly strikes become impotent and the two begin a scorpion dance that can only end in death.
Even after nearly a century of age, Bela Lugosi's - at turns - restrained and forceful performance, with his hands held like two separate spider's independently hanging from his wrists, remains compelling. Based upon, not the Bram stoker novel, but the play adapted by Hamilton Deane (DRÁCULA [1931]) and John L. Balderston (DRÁCULA [1931], FRANKENSTEIN [1931], THE MUMMY [1932], MYSTERY OF EDWIN DROOD, BRIDE OF FRANKENSTEIN, DRACULA'S DAUGHTER, DRACULA [1979]), the adapted play to screen story remains so powerful that, in the mid 1970s, the old play became a Broadway hit in New York City, prompting Universal Pictures to cast the stage actor, Frank Langella in the 1979 DRACULA movie, which became a smash hit as well!
Director Tod Browning was at his height in 1931, and in the following year would go on to make a movie so terrifying to audiences in 1932, that it was banned for decades (that would be FREAKS)!
Actor Edward Van Sloan became the early 20th Century's GoTo guy for being a sober shield of science against the forces of the supernatural.
Actor Dwight Frye's mad and vulnerable Renfield is a scene chewing performance so memorable that, to his regret, it typecast him for the rest of his life.
Powerful acting, a story that actually takes its time in a 75 minute movie, and directing that inspired generations of film makers for over a century. This is the reason why the original DRACULA has stood the test of time, and that is why you should see it!
All Five Shriek girls!






This review copyright 2011 E.C.McMullen Jr.
YOU MIGHT ALSO ENJOY


(Sub-Section: OLDE WORLDE VAMPYRS)
INTERVIEW WITH THE VAMPIRE
MOVIE REVIEW
DRACULA - 1979
MOVIE REVIEW
Bram Stoker's DRACULA
MOVIE REVIEW