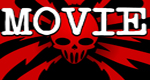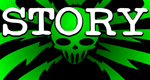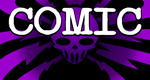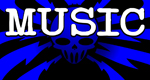 You Support This Site
When You Buy My Books
E.C. McMullen Jr.
PERPETUAL
BULLET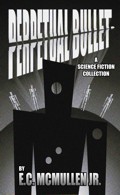 "'Some People' ... may be the standout story in the book."
-

John Grant

, Infinityplus

E.C. McMullen Jr.
WILLOW BLUE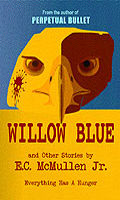 "'Willow Blue' will burrow under your skin and stay there long after you've put the book down."
- Jeffrey Reddick, Creator of
FINAL DESTINATION

IN OTHER BOOKS
E.C. McMullen Jr.'s
short story
CEDO LOOKED LIKE PEOPLE
in the anthology
FEAR THE REAPER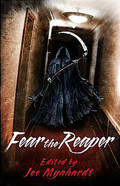 "This Ray Bradbury-esque is one of the most memorable and one of the more original stories I've read in a long time."
- Steve Isaak,
Goodreads

HORROR 201:
The Silver Scream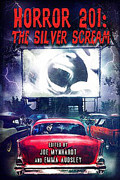 Filmmaker's Guidebook
featuring
RAY BRADBURY,
JOHN CARPENTER,
WES CRAVEN,
TOM HOLLAND,
E.C. McMULLEN Jr.,
GEORGE A. ROMERO,
and many more.



Extensively quoted in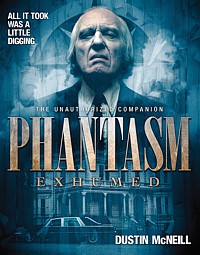 PHANTASM
EXHUMED
The Unauthorized Companion

Robert S. Rhine's
SATAN'S 3-RING
CIRCUS OF HELL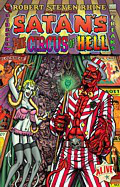 Forward by
GAHAN WILSON &
FEO AMANTE.
Featuring comics by
ALEX PARDEE,
WILLIAM STOUT,
STEVE BISSETTE,
FRANK DIETZ,
JIM SMITH,
FRANK FORTE,
ERIC PIGORS,
MIKE SOSNOWSKI,
OMAHA PEREZ,
DAVID HARTMAN,
STEVEN MANNION,
and more!

And
IN CINEMA


E.C. McMullen Jr.


Head Production Designer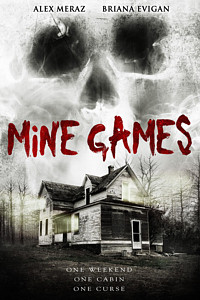 MINE GAMES


(Starring:
JOSEPH CROSS, BRIANA EVIGAN,
ALEX MERAZ)

Dept. head
Special Effects Make-Up
(SFX MUA)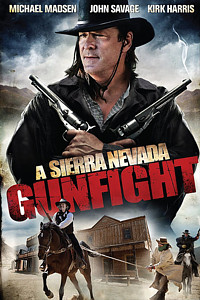 A SIERRA NEVADA
GUNFIGHT
(MICHAEL MADSEN & JOHN SAVAGE).

Production Designer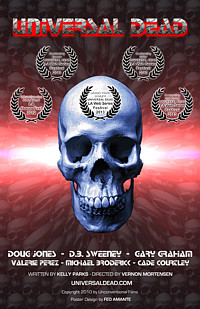 UNIVERSAL DEAD
(DOUG JONES,
D.B. SWEENEY,
GARY GRAHAM)

ART DIRECTOR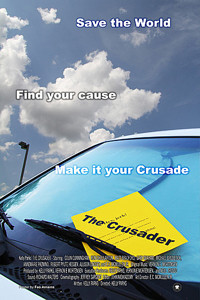 THE CRUSADER
(COLIN CUNNINGHAM,
GARY GRAHAM)
Review by
E.C. McMullen Jr.

THE WOLF MAN

- 1941
USA Release: Dec. 12, 1941
Universal Pictures
Rated: USA: N/A
Breezing down the road in a car, wind in his hair, a smile on his face, and a cigarette between his fingers, prodigal son, Larry Talbot (Lon Chaney Jr.: [all of the Universal Pictures Wolf Man movies and appearances of the 20th Century], THE GHOST OF FRANKENSTEIN, SON OF DRACULA, HOUSE OF FRANKENSTEIN, HOUSE OF DRACULA, THE MAD GHOUL, WEIRD WOMAN, THE FROZEN GHOST) returns to the old family estate and happily meets his father, Sir John Talbot (Claude Raines: THE INVISIBLE MAN, THE CLAIRVOYANT, MYSTERY OF EDWIN DROOD, PHANTOM OF THE OPERA [1943], STRANGE HOLIDAY, THE UNSUSPECTED, WHERE DANGER LIVES, BATTLE OF THE WORLDS).
It should be a bittersweet reunion. Larry has been away for the last 18 years due to bad blood between him and his Pop. The only reason for Larry's return is his brother John died in a hunting accident. You would think that'd be pretty damn tragic for Sir Talbot: Dead wife and now dead son. Instead, it gives both men the opportunity to bury the hatchet between themselves. I'm all for patching things up, but man are they ever jovial about it! You'd hardly think that dead older brother John mattered to either of them. Maybe he was an asshole.
Larry is an engineer who lives in the United States, working for a company that builds telescopes. He brought one for his father as a gift and, while setting up the precision instrument, spies a lovely woman below in the village. Intrigued, he leaves to visit her.
Larry tries a little too hard to impress the girl, who has his number and takes advantage of his over-confident facade, till he winds up buying an expensive cane. It's a werewolf cane and Larry finds that quaint. What he doesn't get is a date with the girl. He doesn't even get her name. The physical age difference between the two of them is also readily apparent. To seal the deal on the sale of the cane, the girl knows a poem about werewolves and recites it.
TRIVIA
At the time of shooting THE WOLF MAN, Lon Chaney Jr. was 35 to Evelyn Ankers 23. THE WOLF MAN was the last time Lon (real name Creighton) played the role of a young man. Only 3 years later in 1943, he was playing middle-aged man" roles.
The score so far: Pop uses the opportunity of his son's death to mend fences with his eldest and now only son. Little brother Larry uses the opportunity of his brother's death to leave Pop back at the estate and chase tail.
Whatever came between Larry and his Father John, and for that matter Larry and his late brother John Jr., it was a long time ago, Larry has his own life and is long over it, he cares nothing for the royalty of family title, and this return means little more to him than just going through the motions.
Later on, John Talbot tells him that the cane is indeed an antique and the locals believe in werewolves. The young girl is Gwen (Evelyn Ankers: HOLD THAT GHOST, THE GHOST OF FRANKENSTEIN, SHERLOCK HOLMES AND THE VOICE OF TERROR, CAPTIVE WILD WOMAN, THE MAD GHOUL, WEIRD WOMAN, THE INVISIBLE MAN'S REVENGE, THE FROZEN GHOST) Pop tells him, and then he recites the werewolf poem.
That evening, Larry returns to the store where Gwen works. She still won't date him, but since she and her friend Jenny are going to visit the fortune telling gypsies, he can tag along. Laughing as they walk through the fog enshrouded woods, the two women happily recite the werewolf poem.
This poem,
"Even a man who is pure in heart and says his prayers by night, may become a wolf when the wolfbane blooms, and the autumn moon is bright."
Larry is amused by the locals' superstitious beliefs and their ease with old legends.
As Jenny gets her fortune read by the gypsy Bela (Bela Lugosi: DRACULA [1931], WHITE ZOMBIE, THE HUMAN MONSTER, THE DEVIL BAT, THE CORPSE VANISHES), Larry puts the moves on Gwen. Bela attempts to read Jenny's fortune but is clearly horrified by what he sees - the shadow of a pentagram on her hand. According to myth, Jenny will be killed by a werewolf tonight, and the Fortune Teller is a man who believes such legends.
Soon Jenny is being attacked and Larry goes to fight the beast, finally killing it with the business end of his cane. But Larry is injured in the battle as well. Though poor Jenny is dead, something even worse is about to happen to Larry.
The next day, police investigations find two human bodies: Jenny and Bela. But no wolf.
When questioned, Larry tries to prove his innocence and opens his shirt to show the wound inflicted on him by the wolf, but there is no wound.
The Fortune Teller's Mother, Maleva (Maria Ouspenskaya: MYSTERY OF MARIE ROGET, FRANKENSTEIN MEETS THE WOLF MAN), wants to perform her own pagan ritual for the burial, which appalls the local clergyman. He insists on a Christian service, but the gypsy woman will not be swayed. Flustered, the clergyman - in all seriousness - hilariously declares,
"Fighting against superstition is as hard as fighting Satan himself!"
Larry, hidden, watches Maleva grieving over her son and is overcome with guilt. Did he really kill a man, thinking he was a wolf?
Gwen meanwhile is wracked with grief over the death of her friend. Her Pop tries to wave away her sorrow, but it's too soon for Gwen. Things only get worse when Jenny's grieving mother, surrounded by her friends, comes to accuse Gwen of being complicit somehow in Jenny's death. She also implies that Gwen is a harlot. In this small town, word of last night's debacle is getting around.
Gwen's fiance, Frank Andrews (Patric Knowles: THE STRANGE CASE OF DOCTOR Rx, MYSTERY OF MARIE ROGET, FRANKENSTEIN MEETS THE WOLF MAN, TERROR IN THE WAX MUSEUM [1973], ARNOLD) comes around. Frank's dog flips in the presence of Larry and has to be taken outside. When Frank Anders returns, he is struck silent by Larry's werewolf cane (well, not literally struck. Larry is a decent enough guy.).
Latter that night, Gwen and Frank go to the Gypsy fest - sort of like a traveling carnival. Frank and Larry spy each other in the crowd and, though Larry wants to leave, Frank wants to show there are no hard feelings about the village rumors (and show Gwen that he doesn't believe in them and isn't jealous). Frank invites Larry to the shooting gallery game. Larry takes first round, knocking down all the pop-up toy animals until the wolf springs up. Larry hesitates and when he does fire, he misses. That makes it Frank's turn, and Frank nails the toy wolf.
Shaken by something he can't explain, Larry stalks off into the night, only to be brought up short by the gypsy woman. She knows that Larry killed her son, but doesn't blame him. Instead, Maleva tells Larry that her son was a werewolf. Furthermore, Maleva tells Larry that, come the next full moon, he too will become a wolf.
Well we all know what's going to happen. But if you've never seen the original you are probably asking, "Yeah, but does it hold up after all of this time?"
Special effects-wise, the answer is no. Jack P. Pierce's SFX couldn't possibly hold up after 70 years of advancing technology and technique in the art of make-up alone.
On the other hand, the story by Curt Siodmak (THE INVISIBLE MAN RETURNS, BLACK FRIDAY, THE APE, THE INVISIBLE WOMAN, INVISIBLE AGENT, FRANKENSTEIN MEETS THE WOLF MAN, I WALKED WITH A ZOMBIE, SON OF DRACULA, THE LADY AND THE MONSTER, THE CLIMAX, HOUSE OF FRANKENSTEIN, DONOVAN'S BRAIN) with direction by George Waggner (HORROR ISLAND, MAN MADE MONSTER, SEALED LIPS, THE CLIMAX), holds up so well that even the 2010 Universal Pictures remake couldn't touch it.
Curt Siodmak knew of what he wrote. As a German Jew who fled Hitler's Socialist Germany, Curt had first hand experience at seeing his close friends become untrustworthy monsters.
Larry Talbot is a good guy: infected in the act of trying to save someone's life. Larry is a scientist who doesn't believe in superstition but is the victim of it as soon as he returns to the old country.
Siodmak, being a Science Fiction Horror writer, wanted as much scientific realism in his supernatural tale as possible. As supernatural as the curse is, it's also as unforgiving as nature. While Larry is a werewolf, no one - not even those he knows and loves, is safe from his murderous violence.
While not as scary today as it was then, the Horror of THE WOLF MAN is that bad things can happen to good people through no fault of their own, and the terrible consequence that must come of it is unmerciful.
Five Shriek Girls.






This review copyright 2012 E.C.McMullen Jr.